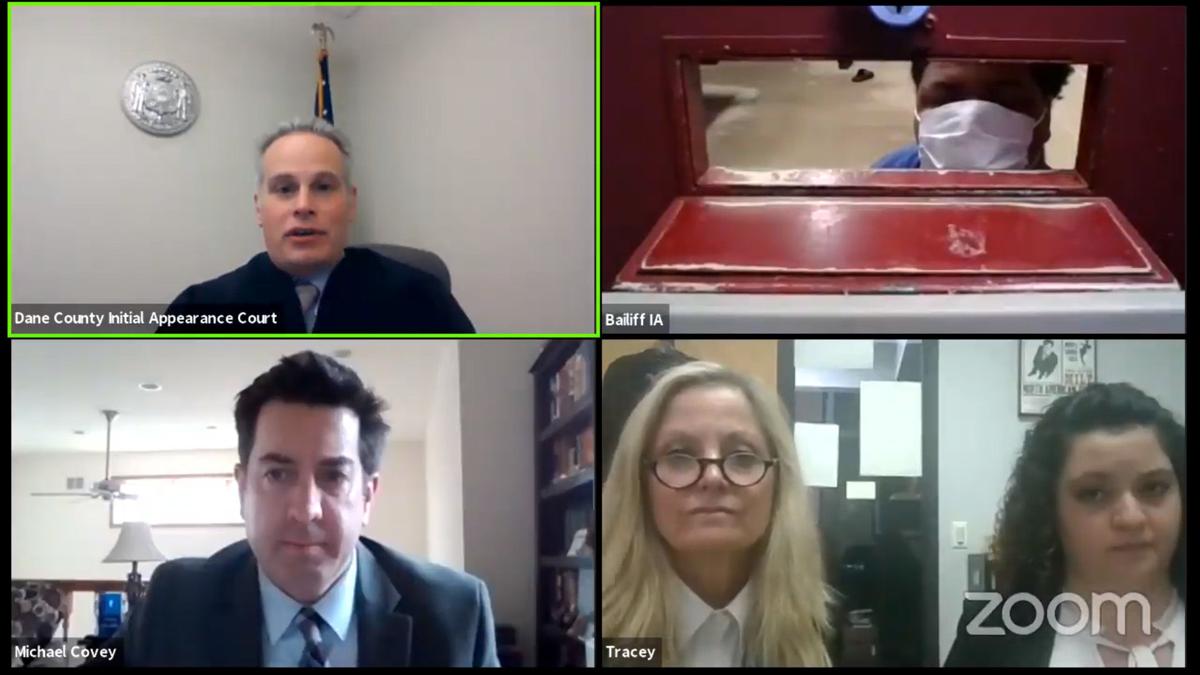 A criminal complaint filed Tuesday in the murder of a UW Health physician and her husband alleges that the boyfriend of the couple's daughter shot both of them in the head and left them for dead in the UW Arboretum the night of March 30.
Khari Sanford and his alleged accomplice Ali'jah Larrue, both 18 and of Madison, are each charged with first-degree intentional homicide in the deaths of Beth Potter, 52, and Robin Carre, 57, also both of Madison. Their bodies were found by a jogger on the morning of March 31. Carre was dead and Potter was taken to a hospital where she died shortly thereafter.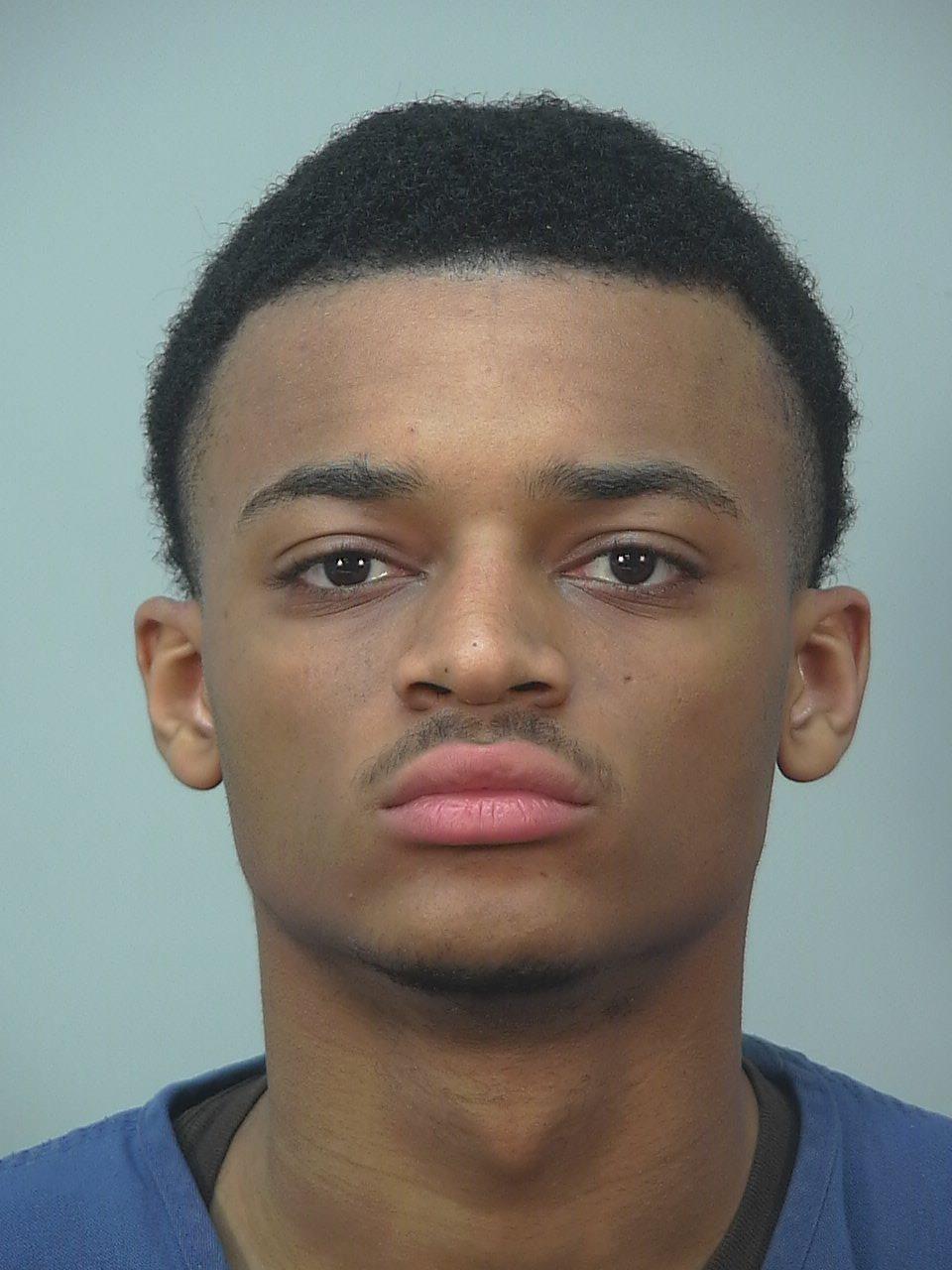 Bail for both men was set at $1 million at an initial hearing on Tuesday in Dane County Circuit Court.
"This was a brutal execution," Dane County assistant district attorney William Brown said, noting that Carre was found in his underwear and Potter in her pajamas. He said the incident began as a burglary that escalated into a kidnapping and ultimately a homicide in which the victims were shot point-blank in the head.
Larrue and Sanford appeared via video from the jail, as did the attorneys and the court commissioner, a newly adopted practice by the court to avoid spreading COVID-19.
According to the complaint, Sanford and his girlfriend, Miriam Potter Carre, the couple's daughter, had been living with her parents but not abiding by social distancing guidelines and other rules related to the coronavirus outbreak. Because Potter had a medical condition that put her at risk, the couple moved Sanford and Potter Carre into an Airbnb in the weeks before the killing.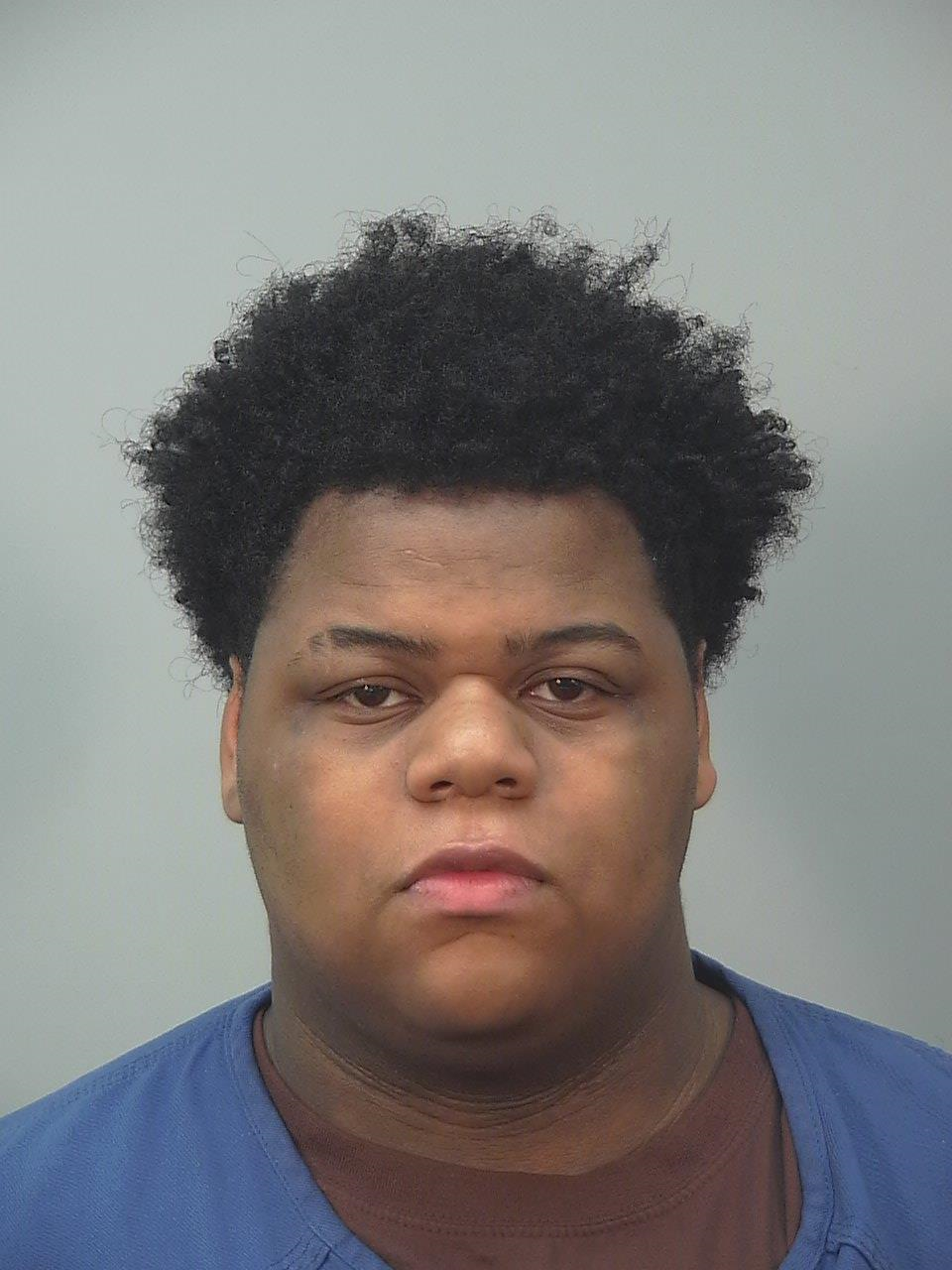 Police say Sanford admitted to a friend that he shot the couple and also told him he had heard that Potter had survived and might implicate him in the crime. The friend also told law enforcement that he overheard a conversation between Sanford and Potter Carre earlier in March in which "Miriam discussed with Khari the idea of how they could get money," the complaint says, and that Potter Carre told Sanford that her parents were rich.
Police said they used surveillance video from a number of sources and GPS data from Larrue's phone to track the movements of the alleged killers and the white Volkswagen minivan the couple had lent to their daughter, which Sanford and Larrue allegedly used to take Potter and Carre from their Near West Side Madison home.
The complaint says Potter Carre told police the day after the murders that Sanford had been with her the entire night before when her parents were allegedly taken to the Arboretum. But texts police recovered from her phone suggested Sanford was not with her that night.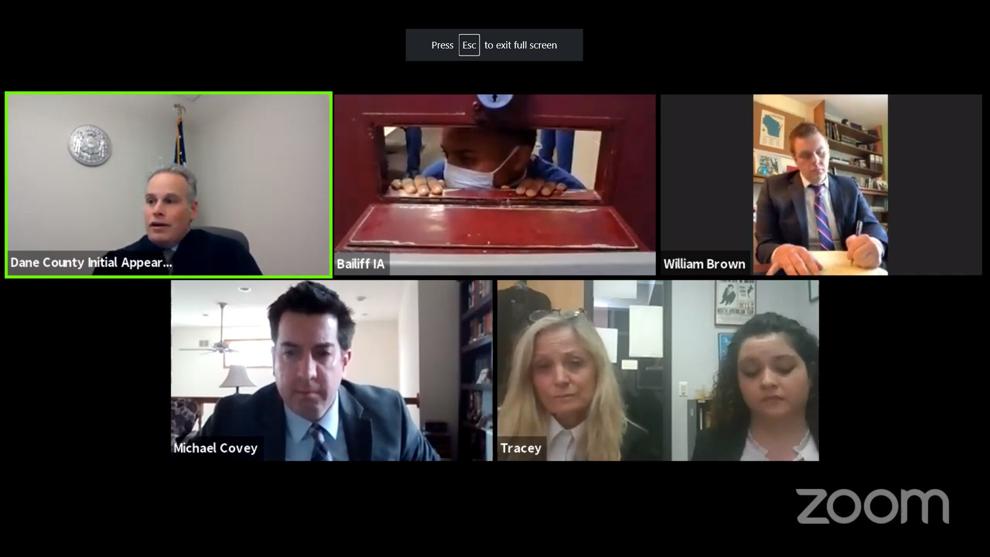 Attorneys for Sanford and Larrue asked for lower bail amounts, with Larrue's attorney, Michael Covey, noting his client had no criminal record.
Sanford's attorney, assistant public defender Diana Van Rybroek, said she's been contacted by community leaders in Madison concerned about Sanford, and said that at the time of his arrest, he was halfway through his senior year at West High School, where he had been captain of the football team and was waiting to hear back from colleges he'd applied to attend. She did not name the community leaders.
In an email to fellow City Council members Tuesday, council president Shiva Bidar said Sanford had been the Wanda Fullmore intern in the council's office last summer, and a July 29 Tweet from Mayor Satya Rhodes-Conway shows her posing with Sanford after a three-on-three basketball tournament in the Allied Drive neighborhood.
Sanford was active with a community group in the Allied Drive neighborhood known as the Brotherhood, which organized sports for youth and served as a place for racial justice advocacy and mentoring for black teenage boys.
He was also arrested last year for car theft and accepted into a deferred prosecution program in February, according to online court records.
"We're all pretty complicated," court commissioner Jason Hanson said in the Tuesday hearing. "There are a lot of facets to our lives."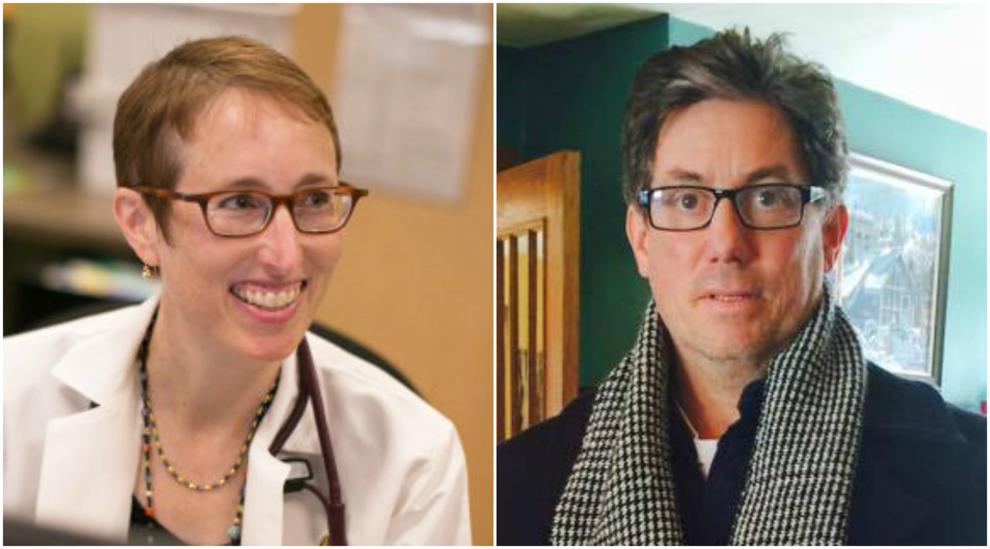 Potter was a family medicine physician at the Wingra Family Medical Center, run by the UW-Madison Department of Family Medicine and Community Health and Access Community Health Centers. Carre, an educator and former coaching director of Regent Soccer Club, offered consulting services to students and their families for the college search and application process.
They also leave behind two other children.
UW-Madison Police spokesman Marc Lovicott said the investigation into the case is ongoing and would not rule out further arrests, although he said, "we believe we have the two primary suspects directly responsible for these murders arrested and in custody. We are not looking for any other primary suspects."
Editor's note: This story has been updated to reflect the correct number of children Potter and Carre leave behind.