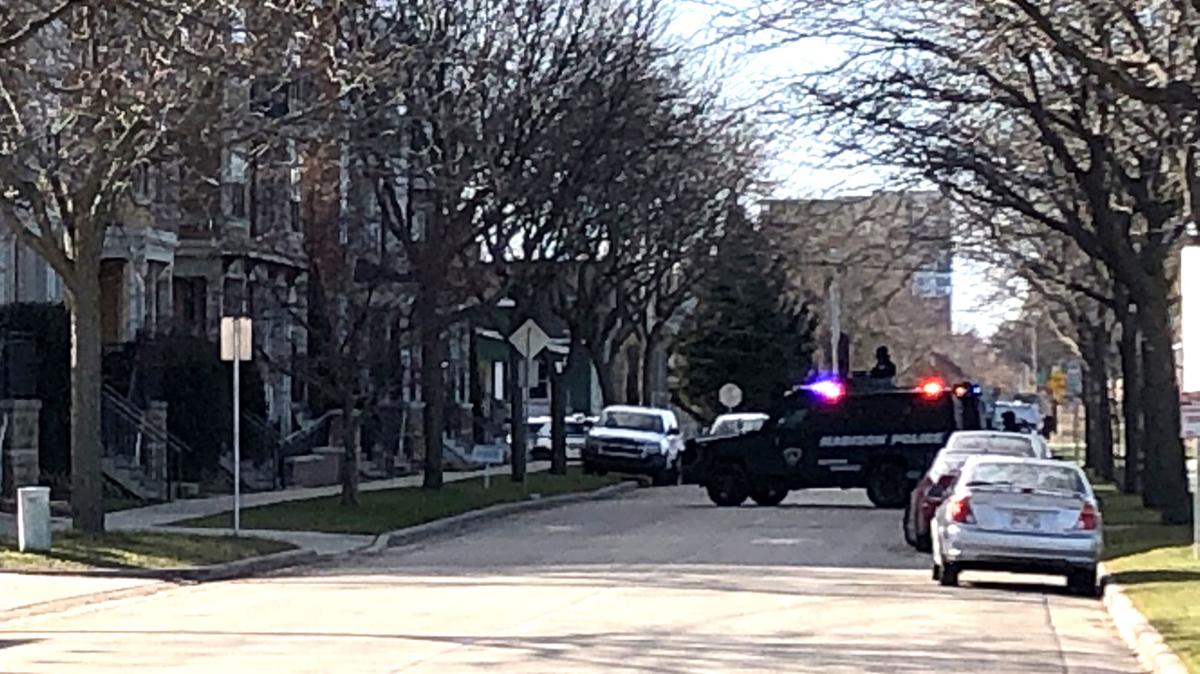 Madison police spent hours attempting to contact an armed man inside a Near East Side apartment building Friday morning, only to learn later that the man had left the building before police arrived.
A caller reported being threatened by a man with a gun inside one of the units at 1115 E. Wilson St. around 8:42 a.m., police spokesman Joel DeSpain said. 
The caller was a woman who later told police she had been in a domestic dispute with her boyfriend, with whom she lives. She said her boyfriend pointed a gun a her while they were sitting in a vehicle outside the apartment, and she went inside to call the police. 
"When we arrived, we thought it was a strong possibility he was armed inside," DeSpain said of the suspect. 
A police SWAT team responded in an armored vehicle, closing off traffic near the building and evacuating surrounding units. The building is across the street from McPike Park.
The woman who called police was able to safely leave the apartment as police arrived, DeSpain said. Negotiators attempted to contact anyone still inside the apartment, to no avail. The SWAT team sent a robot inside, followed by officers who determined that the suspect had left the apartment. 
"It has now been determined there was no one in the unit, and that the man departed prior to police arrival," DeSpain said in a statement, thanking area residents for their patience.
As of about noon, DeSpain said, the department had been on priority-calls-only status for about five hours. That means police were only responding to emergency situations.
By 3 p.m., police didn't know where the suspect had gone. DeSpain said there is "probable cause for second-degree reckless endangerment," but withheld the suspect's identity because he hadn't yet been arrested and didn't pose a threat to the broader public. 
State Journal reporter Howard Hardee contributed to this report. 
Sign up for our Crime & Courts newsletter
Get the latest in local public safety news with this weekly email.