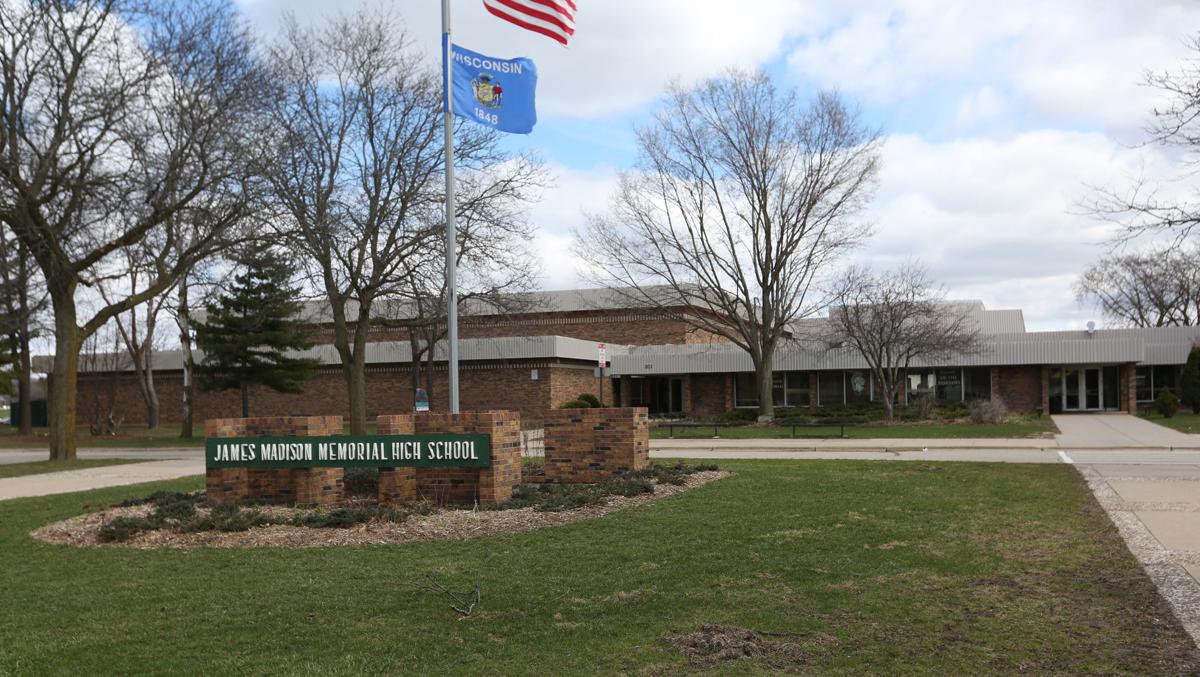 A Memorial High School student allegedly armed with a knife tried to get into the school Thursday before being arrested — two days after another Madison student allegedly brought a loaded handgun into West High School.
Madison police spokesman Joel DeSpain said a snowplow driver called police Thursday morning after seeing a teenager walking near the high school at 201 S. Gammon Road with a "long fix-bladed kitchen knife."
When the male student suspected he was being watched by the driver, DeSpain said, the driver reported the teen tried to hide the knife in his sleeve.
"The caller informed that the armed teen was attempting to get into the school," DeSpain said.
The police officer stationed inside Memorial was told about the situation, DeSpain said, and the officer and school staff intercepted and disarmed the 15-year-old student.
"Our School Resource Officer made contact with the student at the door and with the support of one of our Security Assistants and Dean of Students took the student into custody," Memorial Principal Matt Hendrickson said in an email to parents.
DeSpain said the student was taken to the Juvenile Reception Center on a tentative charge of having a dangerous weapon on school grounds.
Hendrickson said there were several students studying in the school's commons area who witnessed the arrest, but added "most of our students were in their classes taking finals and unaware of the incident."
He said Thursday's incident reflects the importance of the concept of "see something, say something" — a point the district's spokesman also echoed Tuesday after he said a tip from a parent led to the discovery of the handgun inside West.
On Tuesday morning, police said a loaded handgun was found in the backpack of an 18-year-old West High School student. Tyrese T. Williams was arrested on a tentative charge of possession of a firearm on school grounds.
According to a search warrant filed Thursday in Dane County Circuit Court, Williams met up Saturday afternoon with a 16-year-old girl and 17-year-old boy for a marijuana deal.
While in a car with the two teenagers, Williams pulled out a handgun before taking off with the 17-year-old's MCM-brand backpack and cellphone, the search warrant states.
Williams denied taking part in a robbery but said he had an MCM backpack, the search warrant states. He told a detective investigating the alleged robbery he had a handgun in school "because he forgot to switch backpacks from the MCM backpack to the Nike backpack."
Sign up for our Crime & Courts newsletter
Get the latest in local public safety news with this weekly email.