The steeple and bell tower of a 127-year-old church in Mazomanie burned down early Sunday during a thunderstorm.
The fire at the United Church of Christ occurred at about 2:50 a.m., and firefighters put it out shortly after, the Dane County 911 Center said. No one was injured.
Pastor Denise Cole said her church was not able to hold services Sunday morning, and is looking for elsewhere in the Mazomanie community to hold services while repairs are made.
In addition to the bell tower and steeple being destroyed, the church also sustained water damage, Cole said.
Cole said the fire was likely started by lightning, but officials have not confirmed a cause. A neighbor whose house is next door was awakened by a lightning strike at about 1:52 a.m., Cole said.
Just after 3 a.m., Cole got a call that her church was on fire.
When she drove to the site with her husband, she could see flames from the top of the steeple as rain poured down outside.
Dane County Dispatch said the Mazomanie and Black Earth fire departments responded.
You have free articles remaining.
Register for more free articles
Stay logged in to skip the surveys
Cole said while she wanted to run away from the fire to stay safe, the firefighters helped save her church.
"At this point, I'm still just so humbled by the firefighters," Cole said. "They're on ladders all the way up to the top of the steeple with hoses."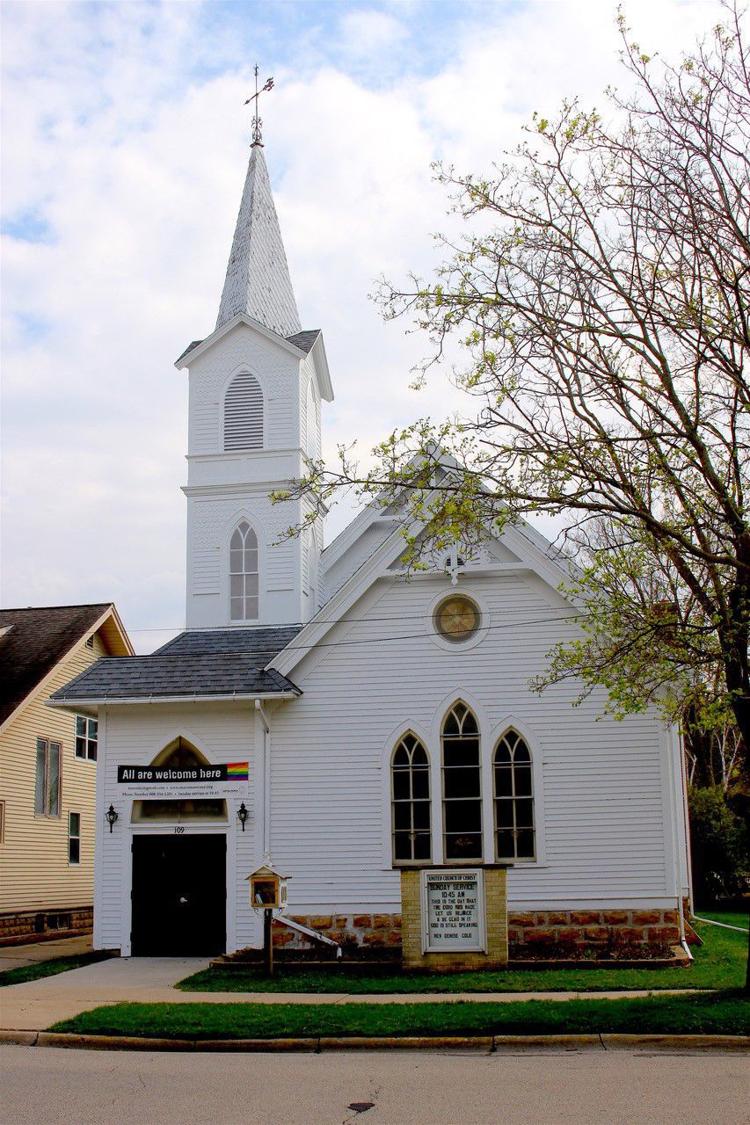 The United Church of Christ congregation is more than 150 years old. Their first building was constructed in 1871, but burned down in 1891. The church standing now was built in 1892, Cole said.
The current congregation is about 45 to 60 people, and about 20 to 25 people attend on any given Sunday, she said.
Cole said she is thankful firefighters saved the rest of the building. She is unsure of the total cost of the damage, but said the church does have insurance.
"I could see … that the sanctuary, which is the bulk of our building, was still intact," Cole said. "This is going to be OK."