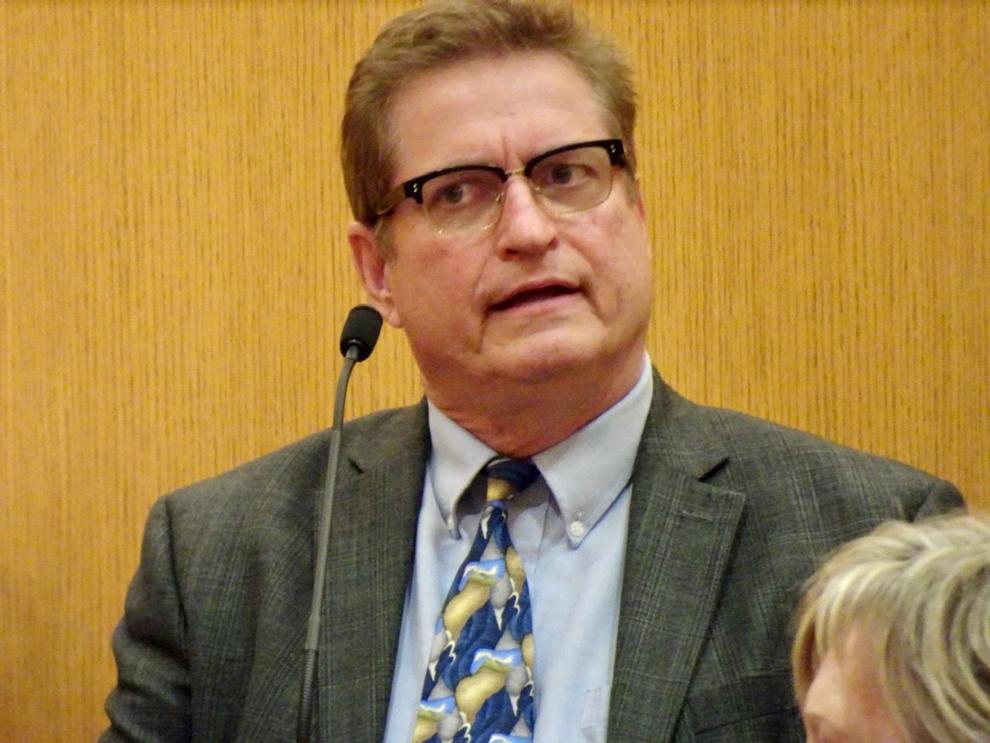 State Sen. Tim Carpenter testified Monday that as a crowd closed in on him during a midnight protest over police brutality last year, just before some in the group began to hit and kick him, he thought, "holy cannoli, what's going to happen?"
The attack, he said, and his doctor confirmed in testimony, left him with a broken nose and a concussion, along with a host of bruises and abrasions. It happened around midnight June 24, 2020, when Carpenter was spotted using his phone to shoot video of protesters Downtown on a volatile night that also saw two Capitol statues toppled and an attempt to burn the City-County Building.
Carpenter, D-Milwaukee, had been at home and drove the 78 miles to Madison to get some late-night work done at the Capitol, which he said he frequently liked to do. He said he tried to avoid protests as he drove Downtown and parked on West Main Street near the Dane County Parking Ramp.
"I drove to Madison and walked into a hornet's nest," Carpenter testified.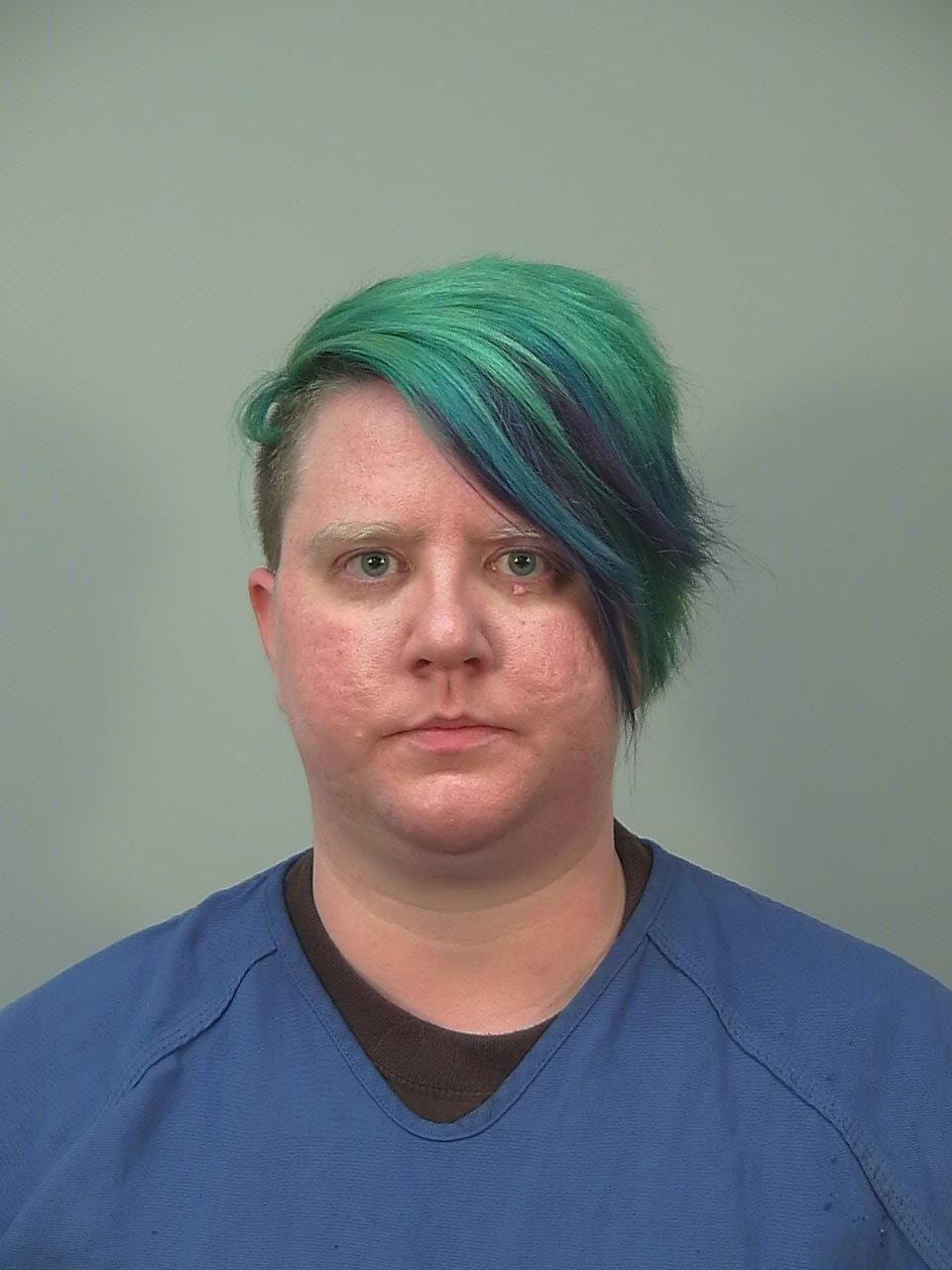 Kerida O'Reilly, 34, of Madison, who is alleged to have sparked the attack by rushing toward Carpenter after seeing him taking video of protesters, is on trial for being a party to substantial battery, a felony, along with disorderly conduct, a misdemeanor. The trial is expected to wrap up Tuesday.
Carpenter testified he does not believe O'Reilly struck him after others followed O'Reilly and converged on him, but said O'Reilly knocked him off-balance.
He said people began grabbing at his phone, "like people swiping at a football," which he tried to put into his pocket. It was knocked from his hand, he said, by "quite a lot of force." He said he was also "sucker-punched," which broke his glasses and his nose. After falling to the ground, where he was punched and kicked, Carpenter said, he feared he might be killed.
But Carpenter appeared to have difficulty limiting his answers to the questions he was asked by both lawyers, sometimes responding in ways that did not begin to answer their questions at all. He was told several times by the attorneys, and by Circuit Judge Josann Reynolds, to confine his answers to the questions asked of him. That was particularly true when Carpenter underwent cross-examination by O'Reilly's attorney, Jessa Nicholson Goetz, as she tried to get Carpenter to confirm the content of a police report detailing statements he had made to police the afternoon following the assault.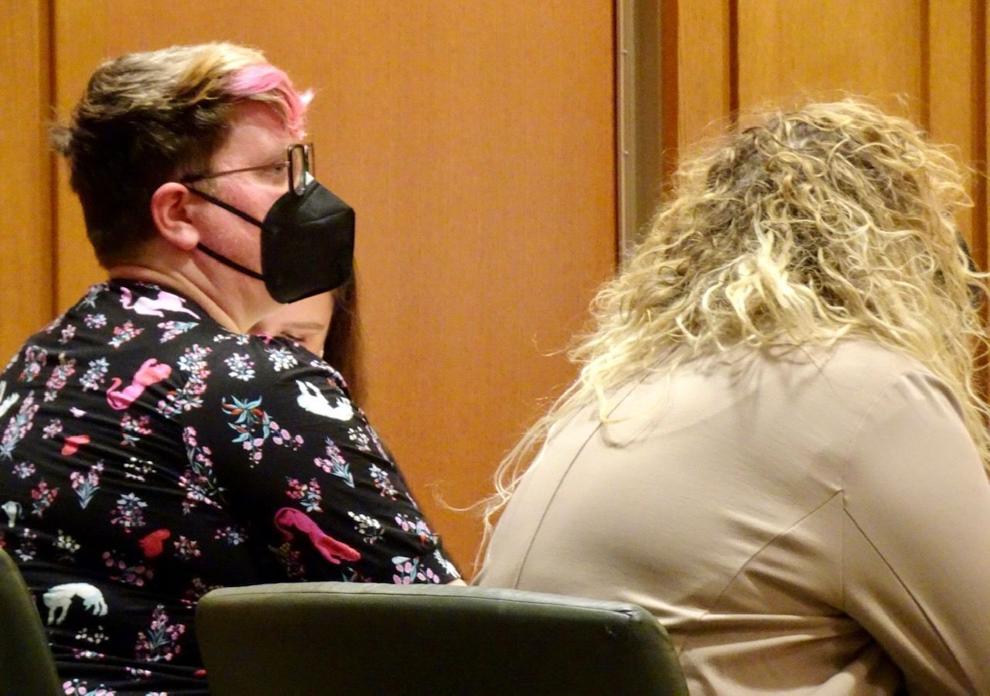 Assistant District Attorney Paul Humphrey likely called the prosecution's last witness Monday, and Nicholson Goetz will begin calling witnesses Tuesday morning. They will likely include O'Reilly and former co-defendant Samantha Hamer, who took a plea agreement that had her pleading last month no contest to a disorderly conduct civil law violation, not a criminal charge.
Prosecution witnesses included two reporters, Dylan Brogan of Isthmus and Chali Pittman of WORT-FM, who both said they were only testifying because Reynolds ruled they had to obey subpoenas they had initially fought.
In opening statements Monday, Nicholson Goetz said protesters were on edge the night of June 23-24, 2020, after hearing a gunshot fired nearby and having drivers try to run them over earlier.
"It was a highly charged environment that night," she said. "A lot of people were scared."
Nobody, she said, was allowed to take or post videos of protests, to keep protesters from being harassed.
Carpenter testified he did not know that, but said he considers himself an ally of the Black Lives Matter movement. He paused to take a picture before walking from his car to his Capitol office, he said, not realizing his phone was set to shoot video. His 11-second video shows O'Reilly and Hamer charging toward him before his phone is jostled away. Police identified them through tips received from the public.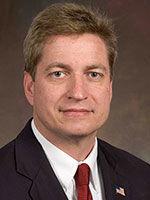 But Nicholson Goetz told the jury the two were only trying to get Carpenter to stop taking video. And Carpenter, she said, "wasn't acting like an ally. He was filming them and frightening them."
That doesn't justify Carpenter's injuries, she said, and the incident took focus away from the protest over police brutality, and now "we're talking about a white man who holds a powerful position."
She also took issue with Carpenter's explanation of events, from his reason for coming Downtown in the first place to the sequence he presented as the attack took place. When she pointed out to Carpenter that his testimony didn't match what he had told Madison police Sgt. Jared Prado last year, he said he had given the statement less than 24 hours after an attack in which he had suffered a concussion.
But in testimony later, Prado said Carpenter didn't mention during their phone conversation on June 24 that he was experiencing any confusion.
Still, Carpenter said during his testimony, the assault has had lingering effects, such as making him more vigilant while in crowds.
"It should never have happened," Carpenter said. "It continues to give me a lot of anxiety and depression. It's created a lot of political difficulties that weren't appreciated."
---