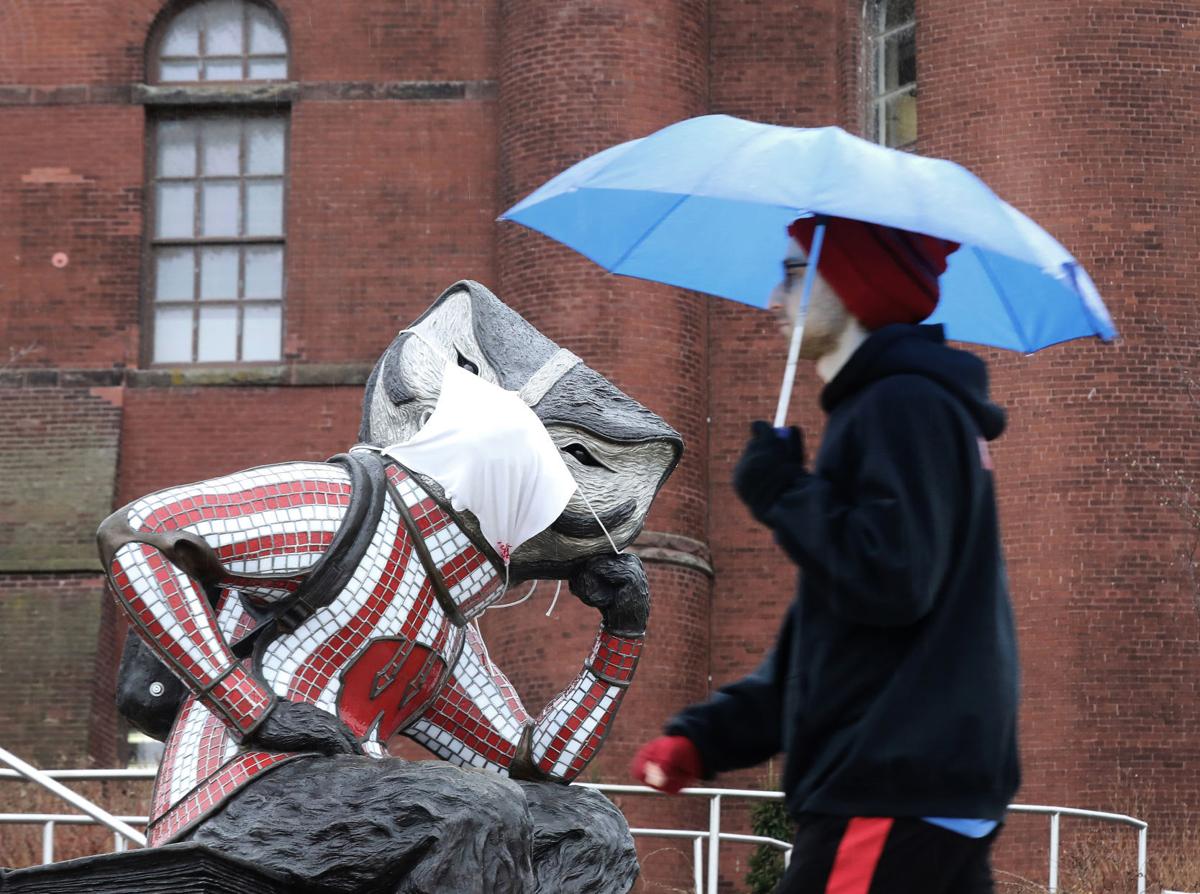 A few county sheriff's offices said the Democratic governor overstepped his authority in ordering the mandate, while others said the order would be impractical to enforce, or that enforcement should be handled by the governor's office or state health officials.
Among those stating they would not enforce the mandate were sheriffs in Washburn, Grant, Oneida, Lafayette, Adams, Forest, Iron, Brown, Taylor, Lincoln, Langlade, Fond du Lac, Dodge, Walworth, Waupaca, Washington and Florence counties.
"The Sheriff's Office is not the mask police," Florence County Sheriff Dan Miller said in a Facebook post Thursday. "We will be out looking for real criminals."
Evers on Thursday issued an order that requires everyone ages 5 and older to wear a face mask when inside any enclosed space open to the public including outdoor bars and restaurants, public transit and outdoor park structures. The order expires Sept. 28 and does not apply to people in their private residences. In a separate executive order, Evers again declared a public health emergency, his second this year aimed at combating the COVID-19 pandemic.
Under the mask order, masks can be removed when eating or drinking or when communicating with someone who is deaf or hard of hearing. People who have trouble breathing or medical conditions that prevent them from wearing a mask are exempt.
Violations of the mask order would not bring criminal penalties but could result in a $200 fine.
Some sheriffs said it was unclear what authority will take the lead on enforcement, and whether that responsibility was meant to primarily fall to law enforcement.
Attorney General Josh Kaul's office sent information to law enforcement agencies Friday afternoon explaining that any intentional violation of the order could be reported to a district attorney for enforcement of the fine. Public health officials, law enforcement or other members of the community all have the authority to refer violations to district attorneys for action.
Kaul's office said local leaders should work together to find an efficient way for residents to report concerns about mask violations in their county or city.
Washburn County Sheriff Dennis Stuart said in a statement on Facebook that Evers' order is "government overreach and unconstitutional on many levels." He said prohibiting people from gathering unless they adhere to social distancing also violates the Constitution.
"You have an individual right to make your own medical decisions," Stuart said. "We as government officials shall not intrude. The Constitution can't be suspended, whether people get sick or not."
Stuart said his deputies will not participate in any enforcement of the mask order.
Privacy issues
The Oneida County Sheriff's Office said it will not respond to complaints about mask violations, also calling Evers' order a violation of the Constitution. The office said enforcement would require deputies to invade the privacy of residents to determine whether they are exempt from the mandate.
"It is not the place of law enforcement to question citizens about their medical or mental health thus we will not be enforcing the mask mandate," the Oneida County Sheriff's Office said in a statement.
In Walworth, Waupaca and Iron counties, the sheriffs said they will continue to respond to reports from businesses who have asked an individual to leave for not wearing a mask. They said their focus is not enforcing the face mask order, but to respond to a situation that could become a disturbance.
Grant County Sheriff Nate Dreckman said in a Facebook statement that his deputies need to spend their time preventing and investigating criminal activities, not mandating masks. He said he won't take any action on Evers' order.
Dreckman said those with concerns about any violations should contact their local health department, the Wisconsin Department of Health Services or the governor's office.
Not enough staff
Sheriffs in Adams, Vilas, Waukesha and Fond du Lac counties also said they lacked the resources for enforcement.
Lafayette County Sheriff Reg Gill asked residents not to call the dispatch center with mask complaints because deputies won't be enforcing the order.
The Dodge County Sheriff's Office also told residents to not report incidents where someone is not wearing a mask. The office said in a statement that there are "significant challenges" in enforcing the mandate because of the exceptions to Evers' order.
Given limited staffing, the Dodge County Sheriff's Office said it would also not be enforcing the mandate, but encouraged residents to wear masks.
"We encourage everyone to take precautions to keep themselves and others safe," the office said.