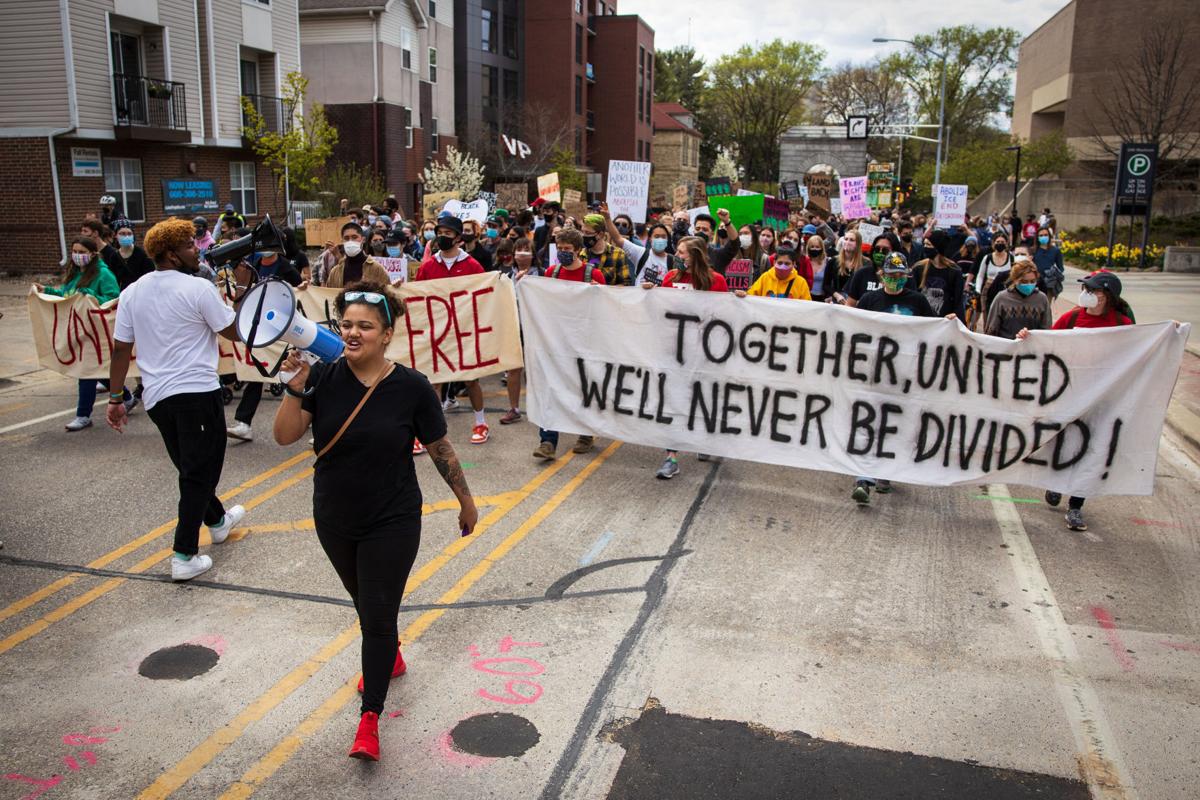 Nineteen-year-old Cat Harrison said sometimes she feels afraid. As a Black and Hispanic woman, she said "you never know" when you could become a victim of violence because of the color of your skin.
But Harrison said being around the roughly 150 protesters who marched throughout Madison Sunday afternoon to promote unity in the wake of recent violence against marginalized communities makes her feel stronger and supported.
"We are making a difference through our voices," Harrison said. "When you're silent, it just gives consent for all these terrible things to happen."
Harrison bellowed chants along with the group as they marched from the Camp Randall Arch to Capitol Square, drawing attention to a recent rash of violence and police brutality against people of color across the country.
"Black lives matter. Asian lives matter. Latino lives matter," their voices echoed throughout the Square.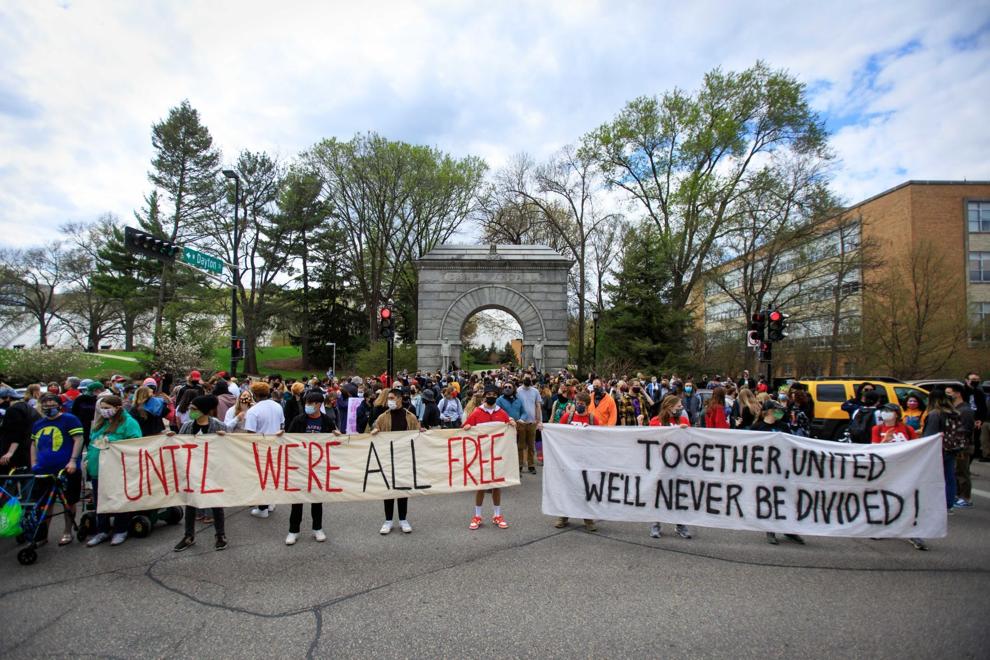 Organizers of the unity march, such as Megan Spielbauer Sandate with the UW-Madison BIPOC Coalition, cited a number events that motivated them to put together the event, including the return of Kenosha police Officer Rusten Sheskey's recent return to work without punishment after shooting Jacob Blake last summer; the ongoing trial of former officer Derek Chauvin, who is charged with murder in the death of George Floyd in Minneapolis, which sparked global outrage and protests in 2020; the recent murder of six Asian Americans in Atlanta after a gunman went on a rampage that targeted massage parlors; the death of Daunte Wright, who was shot by a police officer in Brooklyn Center, Minnesota, a suburb of Minneapolis; and the death of 13-year-old Adam Toledo, who was shot by a Chicago police officer.
"There's been so much violence, and state-sanctioned violence, in the last couple of weeks, and it's not a surprise, it's not new — that doesn't mean it doesn't hurt," Spielbauer Sandate said. "We want to figure out what our collective goals as a community are, and how we plan to move those forward throughout the summer."
The march stepped off from the Camp Randall Arch at 3 p.m. and traveled east on Dayton Street, with a caravan of cars in the front and behind the group of marchers, as well as about a dozen bicyclists who rode alongside the crowd. Police blocked off traffic for the demonstration.
Banners and posters of many colors dotted the crowd, reading "It is our duty to win," "Liberation Revolution," "White silence is violence," "Trans rights are human rights," "Black lives matter" and "None of us are free until all of us are free," among other messages.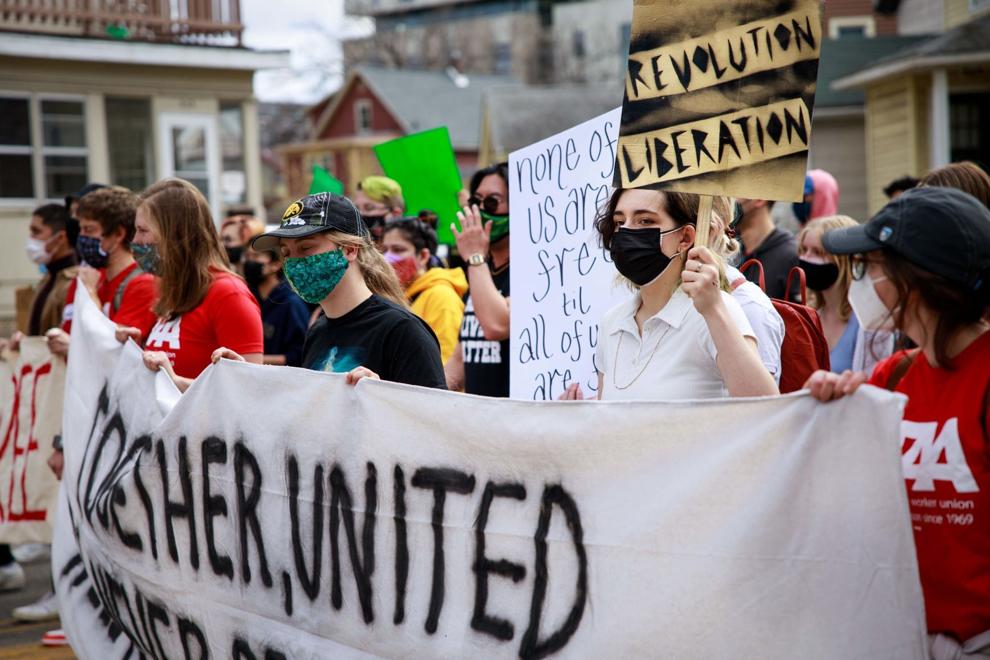 "It feels empowering, just seeing all of the people who are out here to support Black lives and a lot of them are not Black people — that's super exciting," said Althea Bernstein, one of the organizers. "It's super awesome to see a whole rainbow of people."
Marchers walked over a faded mural that read "Police Free Schools" painted on the pavement outside of the Madison School District's Doyle Administration Building during last year's protests in an effort to pressure the School Board and City Council to remove school resource officers from buildings. The effort was successful.
Andi Janeway, who worked as a member of the safety team for Sunday's march, remembered taking part in last year's demonstrations.
"This is a lifelong fight for everyone," Janeway said. "It's not going to stop until we dismantle these oppressive systems. So we're out here as often as we can be. We're doing the work every day. It's a sacred duty to work toward the betterment of humanity."
Marchers called for people watching from porches and balconies to join them as they continued east on Dayton Street toward Capitol Square.
They made their way past Madison Fire Department Station 1, where the American flag flew at half staff to mark Thursday's mass shooting at a FedEx facility in Indiana in which eight people were killed, including four Sikhs, before the gunman killed himself. The protesters turned from Dayton Street onto Henry Street and then onto West Washington Avenue, reaching Capitol Square at 3:35 p.m.
They marched around the Capitol Building and stopped for a "kick back" at the top of State Street — a space that became a community gathering ground last summer during protests against police brutality and the death of Floyd.
Organizers set up a sound system and a grill, and handed out burgers, chicken, hot dogs, vegan burgers, vegan hot dogs and water to demonstrators. Darin Hicks, an organizer with Black Umbrella, said the local takeout restaurant Teddywedgers donated some of the food.
"We're out here, always taking care of our people," Hicks said.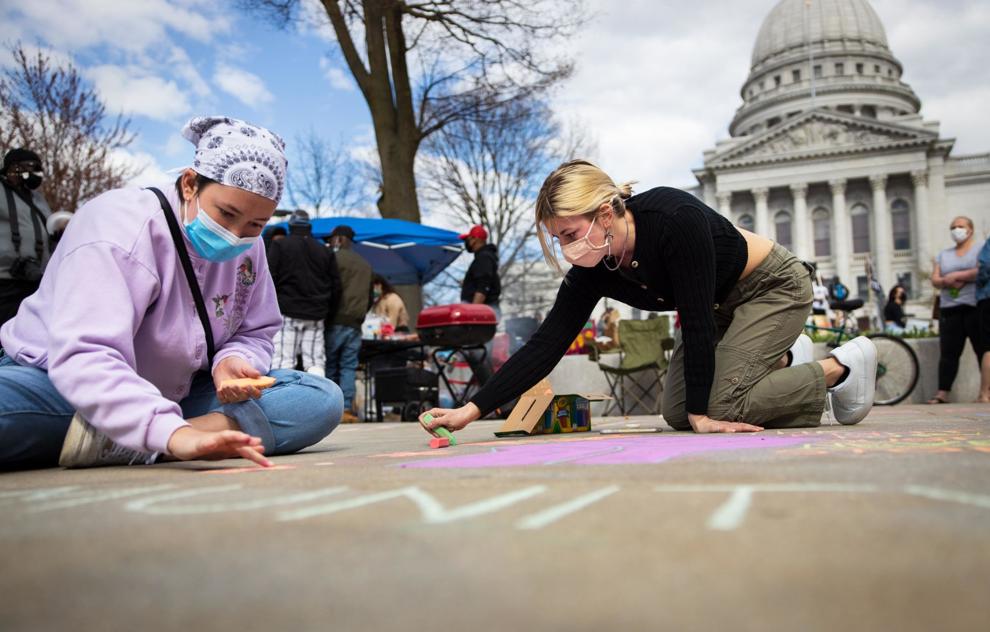 Hicks said the goal is to bring people together and raise awareness about the injustices that are happening in the U.S.
Harrison said her dad doesn't drive in the same car as her brother because he's afraid that police would see two Black men in a car and pull them over.
Ashley Cheung, 18, who is Chinese, Canadian and American, said during the COVID-19 pandemic, there has been increasing discrimination and violence against Asian Americans. She said her own family has experienced discrimination.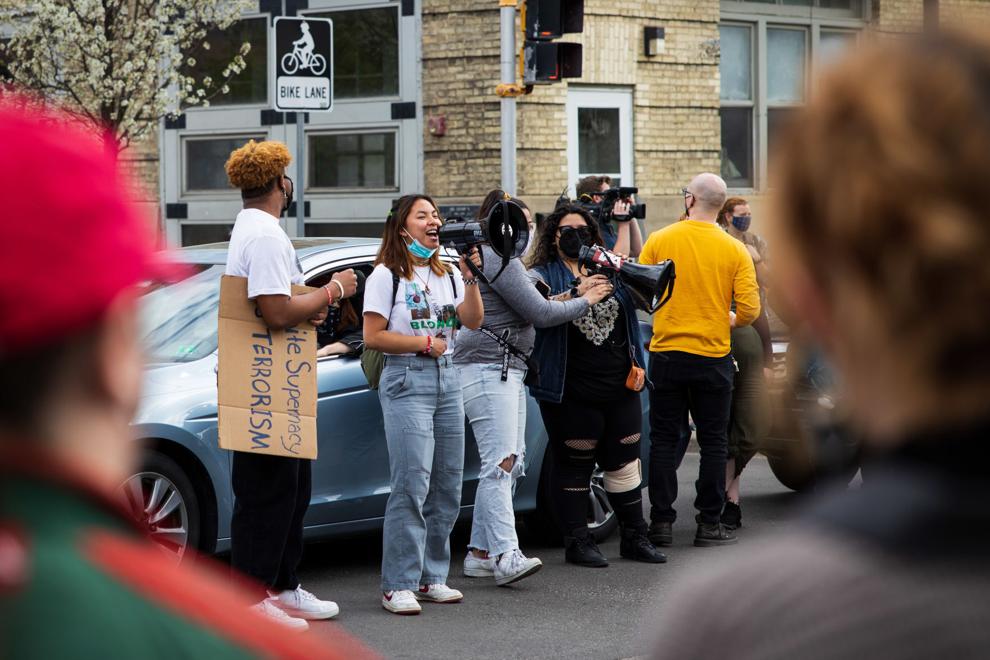 Amanda Zhang, 20, who is also Chinese, said people don't always assume that the Asian community is discriminated against because they're seen as the "model minority." But she's experienced microaggressions, such as people assuming that she doesn't know how to speak English, Zhang said.
Janeway said racism against different groups of people are "intertwined," and all of the groups need to work together to uplift each other and make progress on bettering society.
Cheung said it feels like "nothing is changing." But she wants to be a part of fighting against police brutality, Asian hate, racism and violence against people of color.
"I think that for a long time, I've always tried to make myself seem as small as possible," Cheung said. "But I realized recently that I deserve to take up space and that my opinions and my voice matters. I want to make change."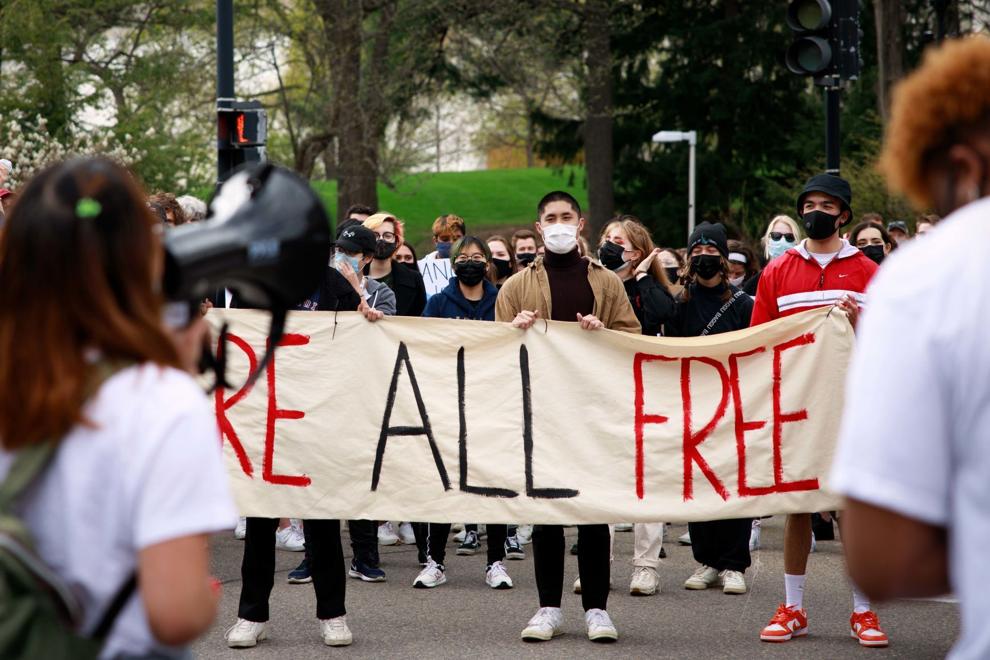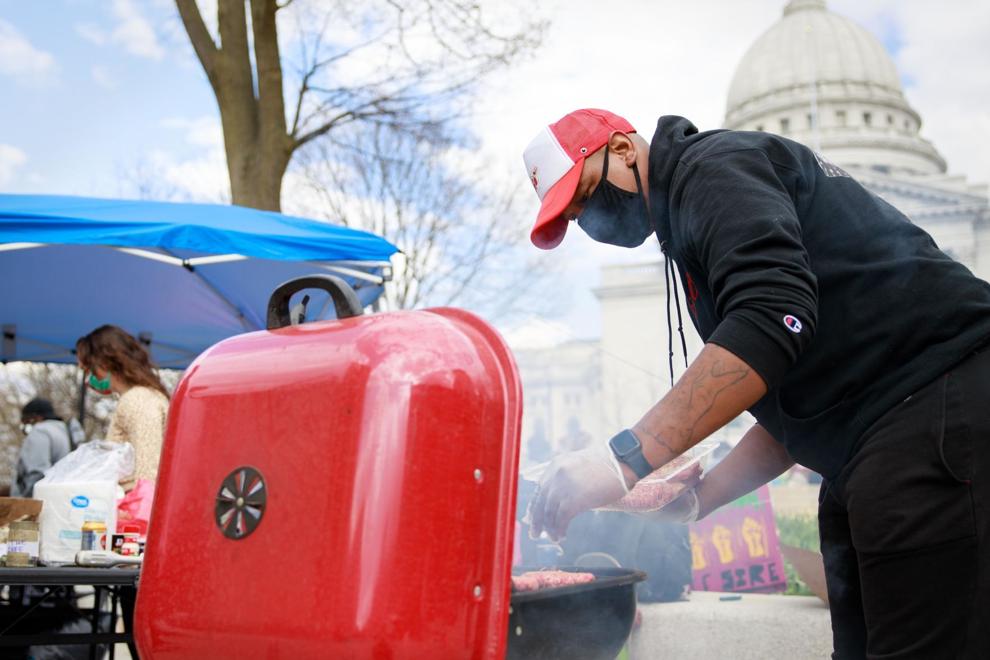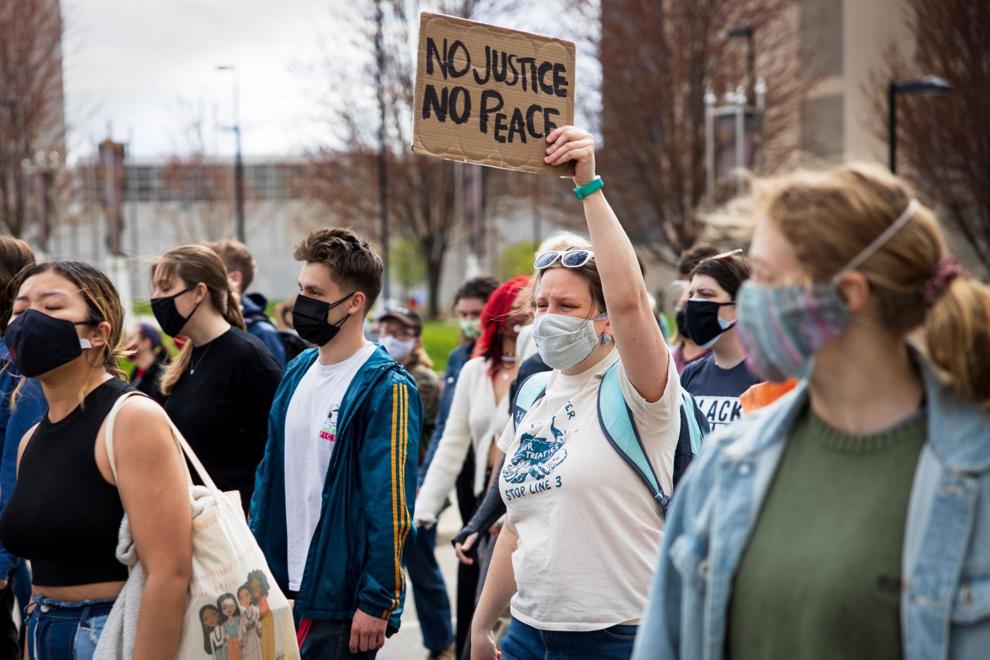 ---
Police protests: How Madison answered the police killing of George Floyd, in photos
Protester confronts officer, May 30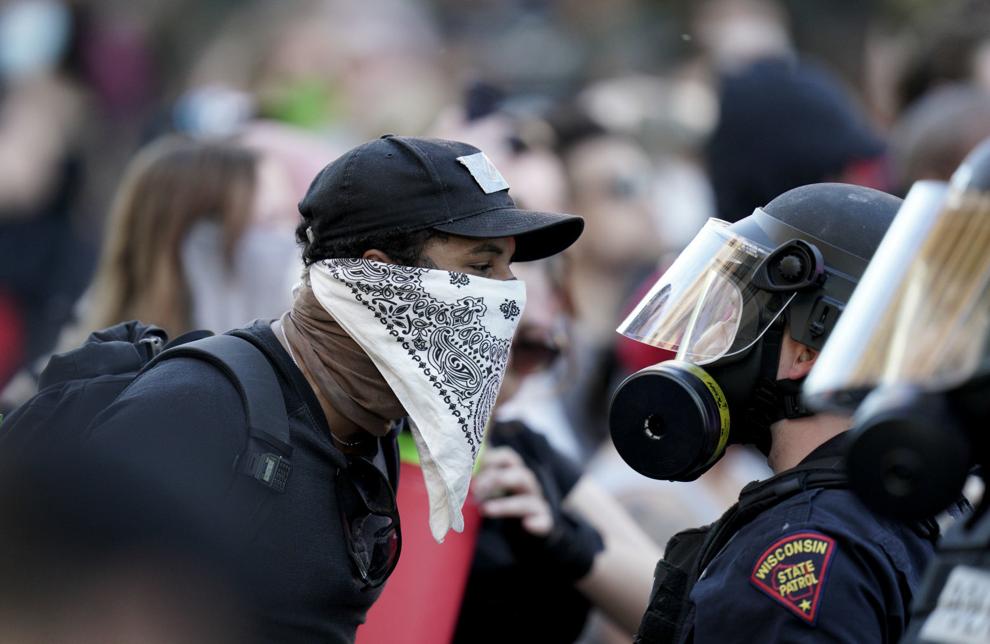 Madison protest turns destructive, May 30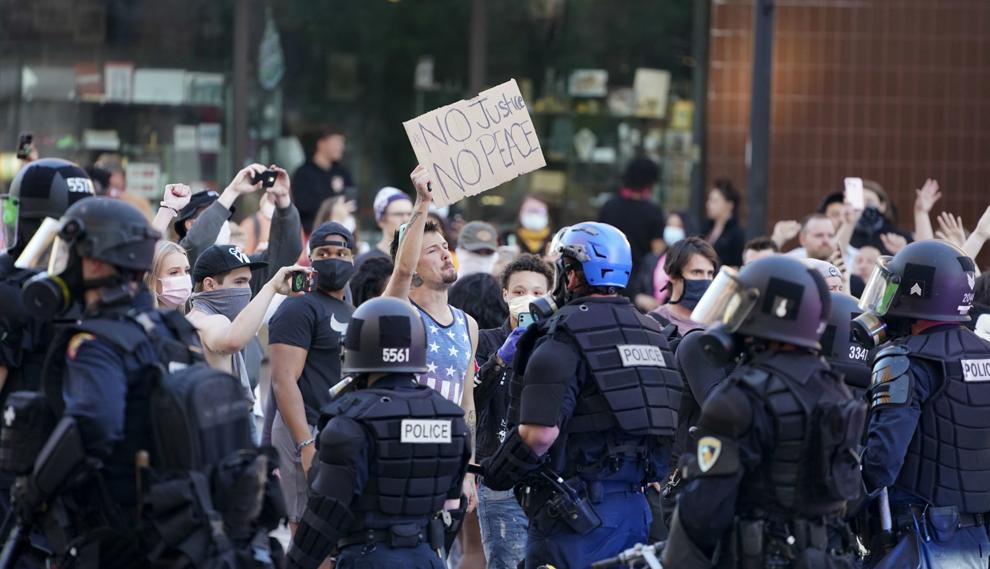 Police spray protesters, May 30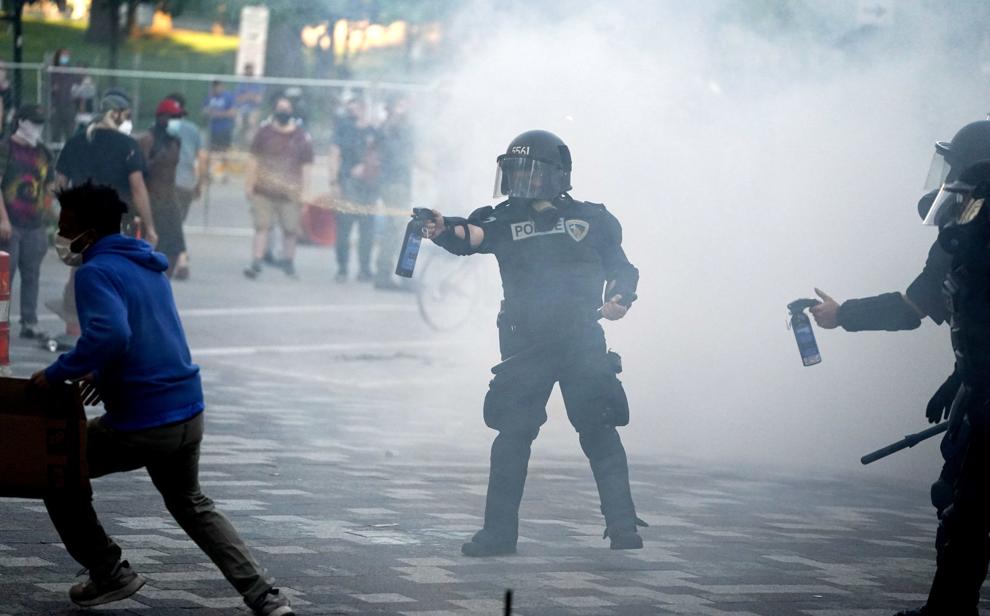 Effects of tear gas, May 30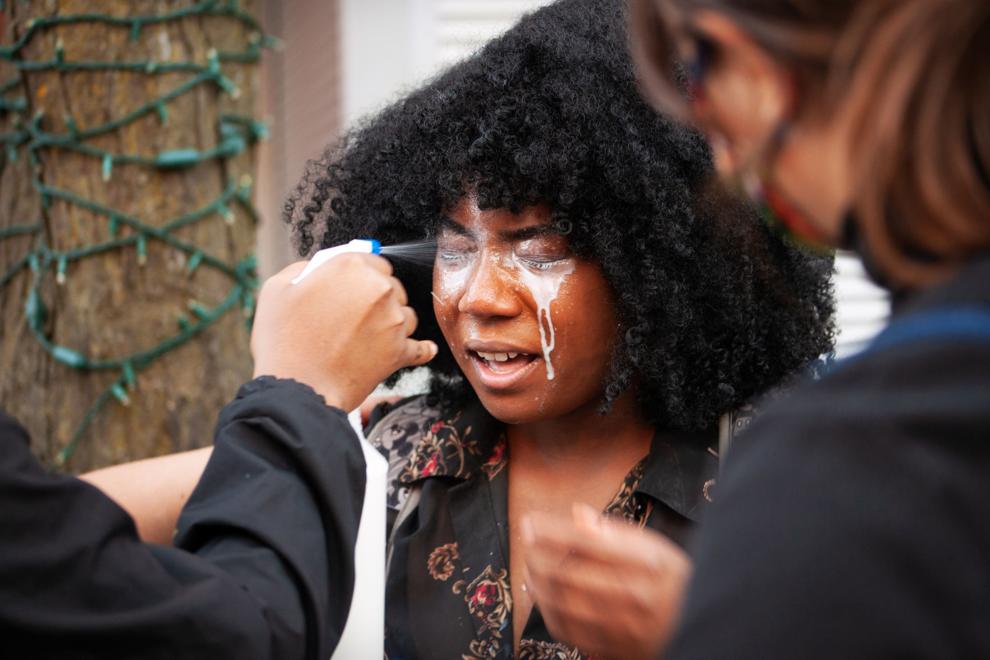 Medical station, May 30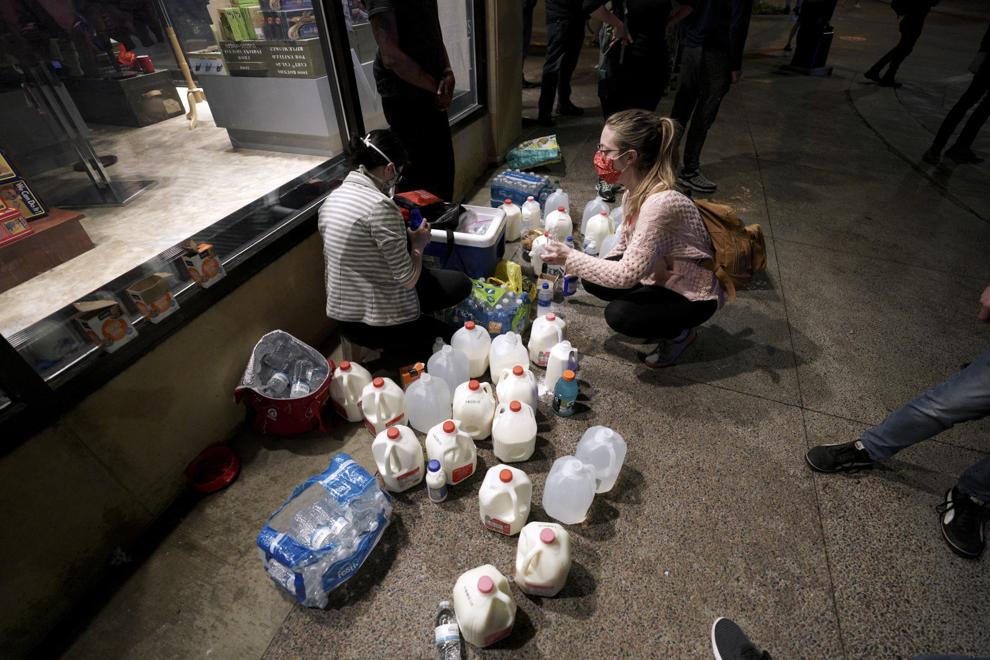 Standoff with police, May 30
Protesters meet police, May 30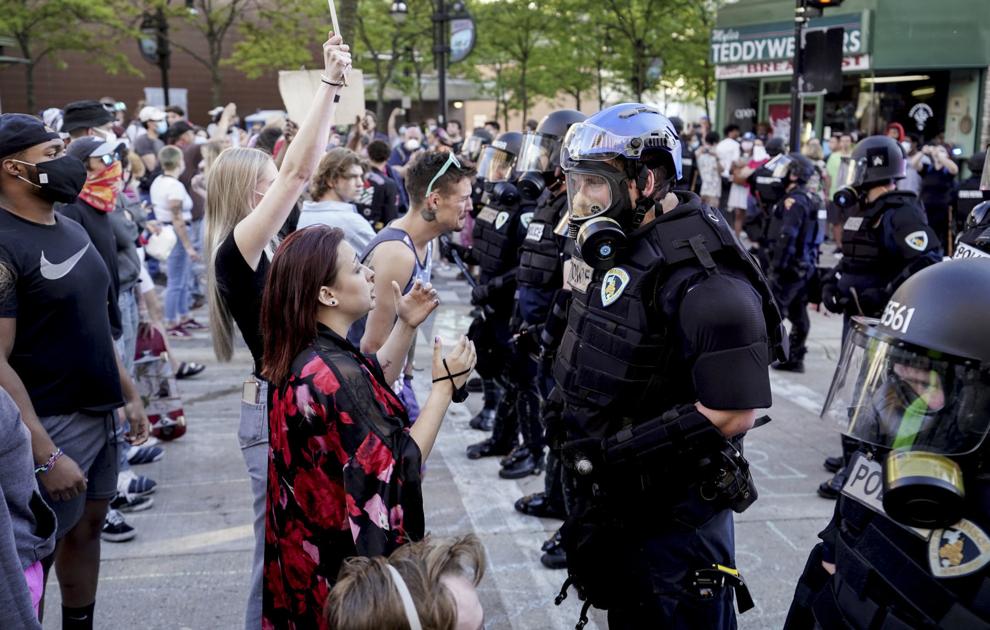 Madison protest turns destructive, May 30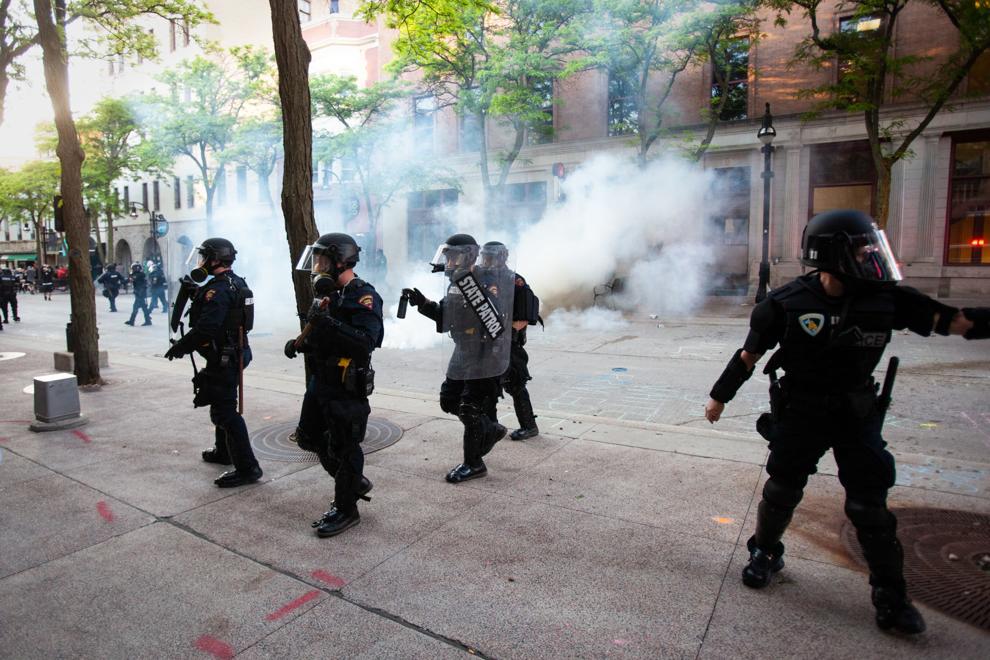 Mayor condemns violence, May 30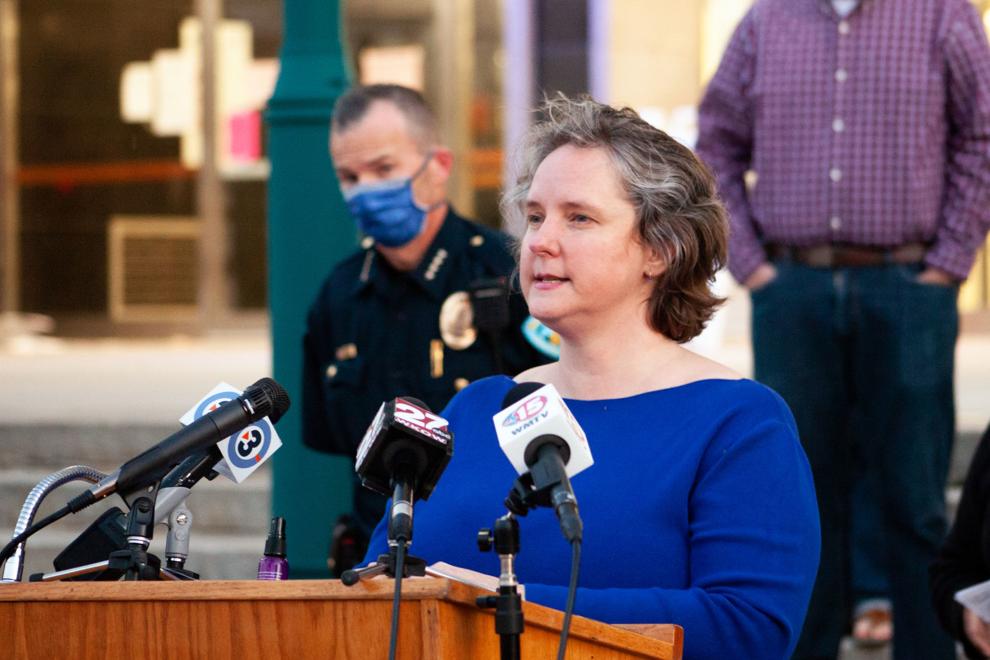 Protests May 30, 2020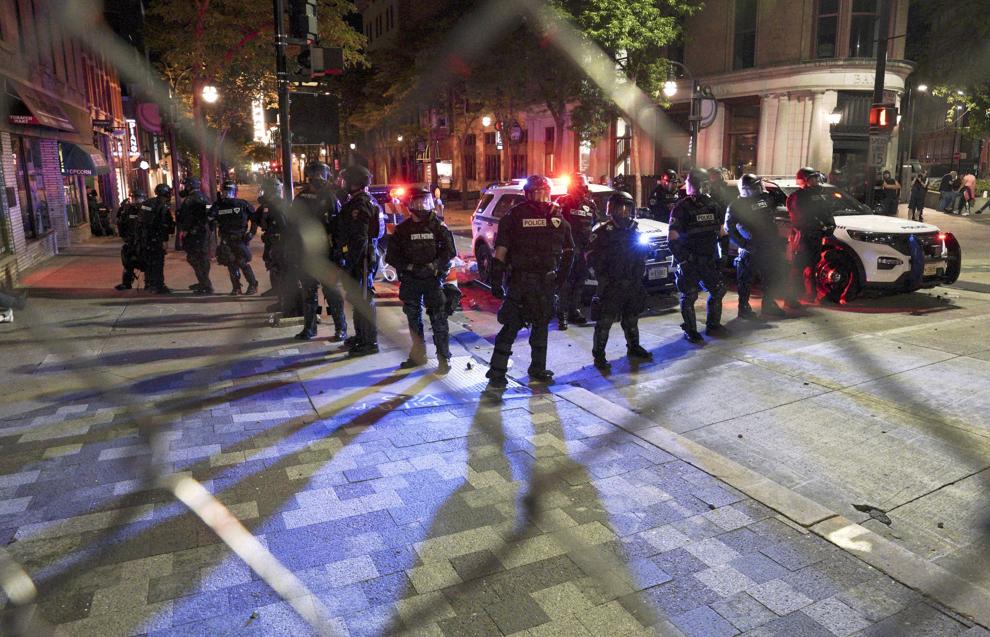 State Street press conference, May 31
Protests against police, May 31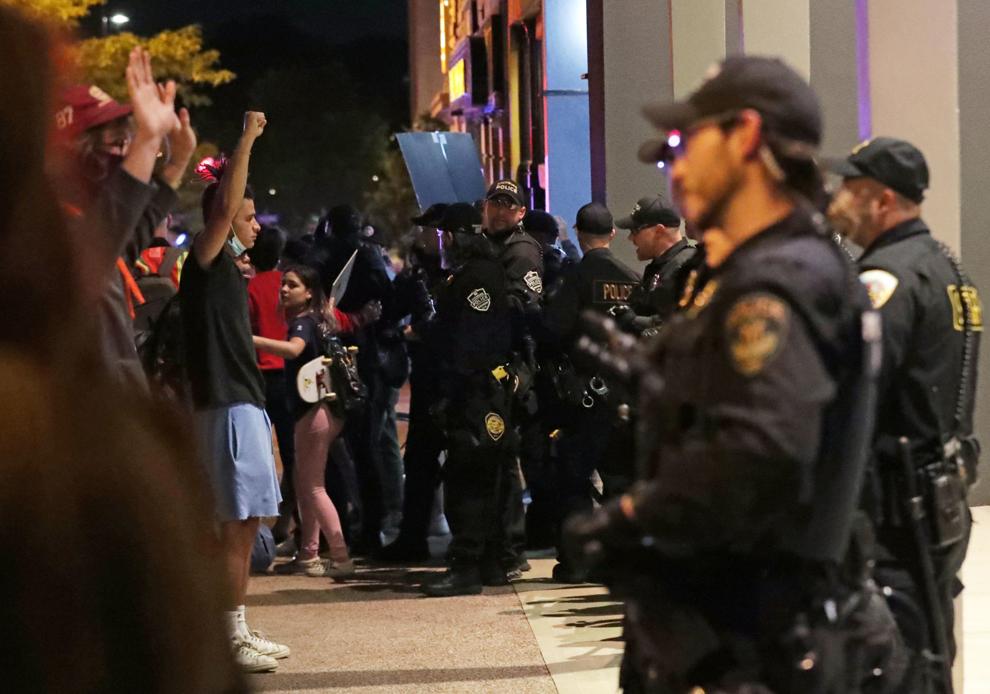 Second night of protests in Madison, May 31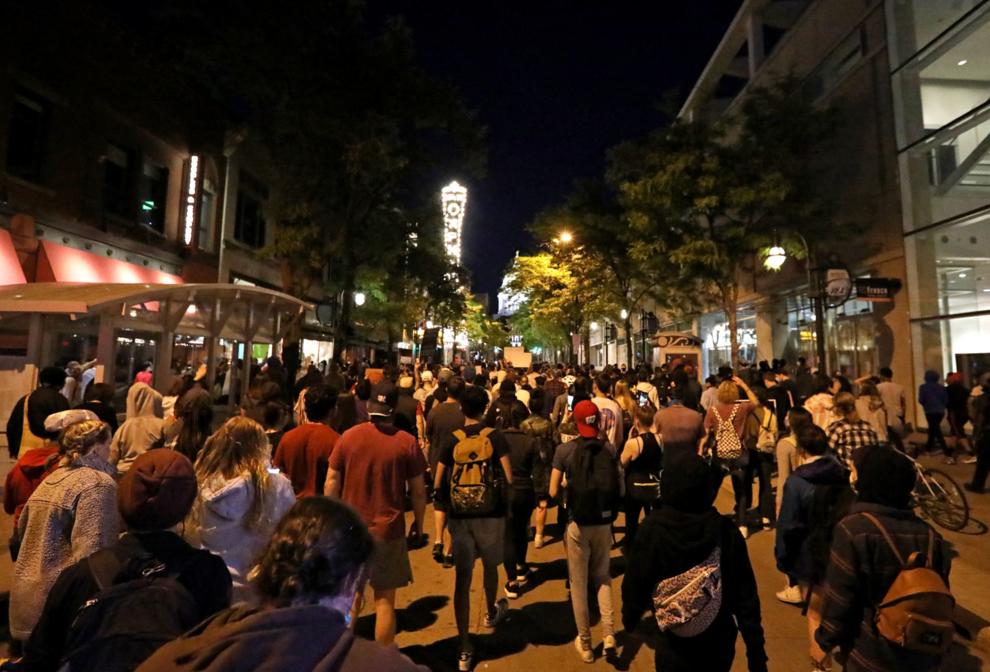 Cleanup after damage Downtown June 1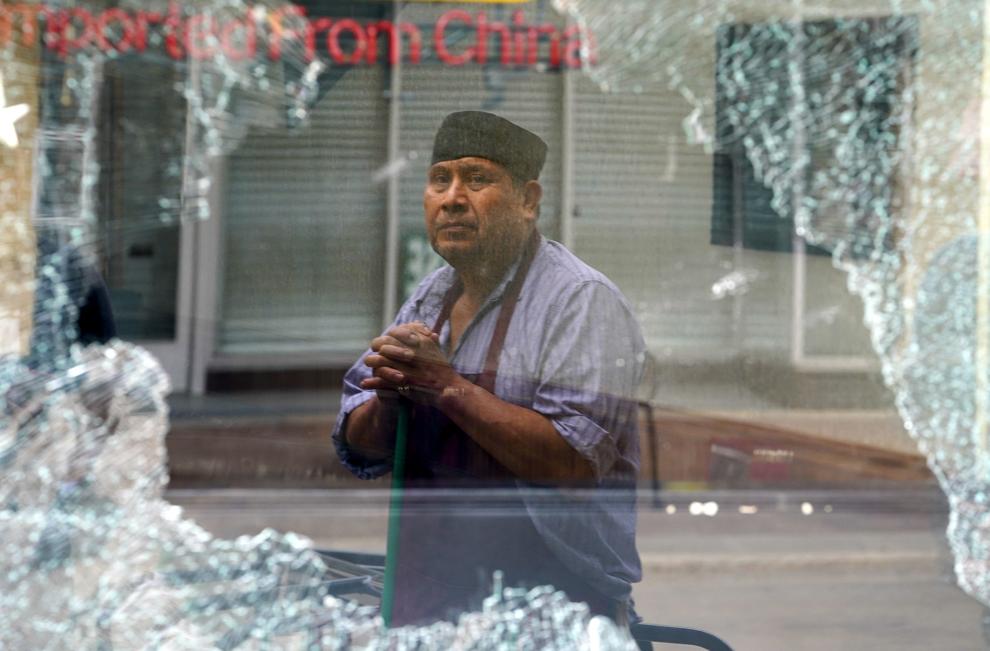 Cleanup after latest damage Downtown, June 1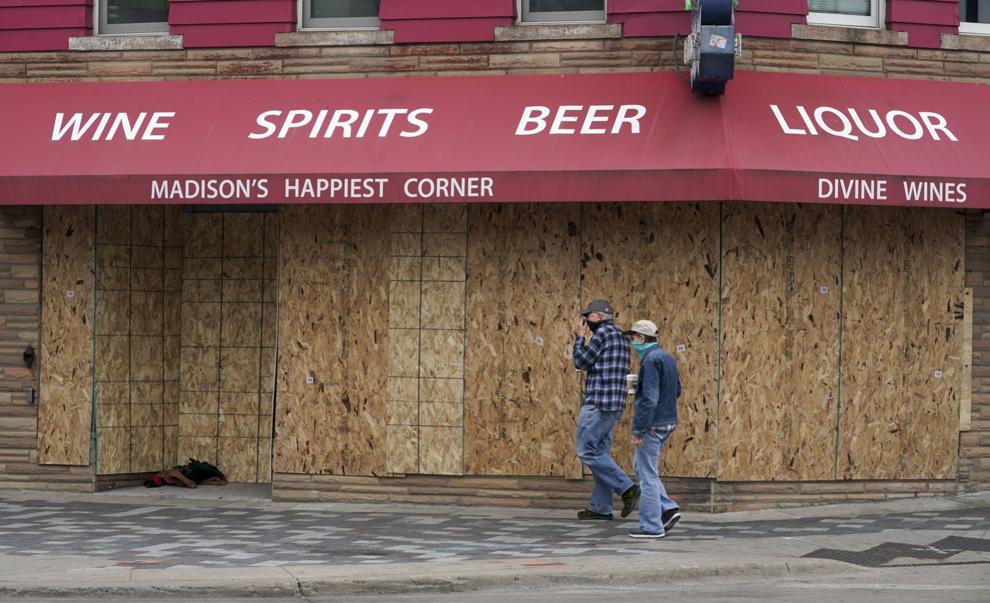 Disrupting traffic, June 1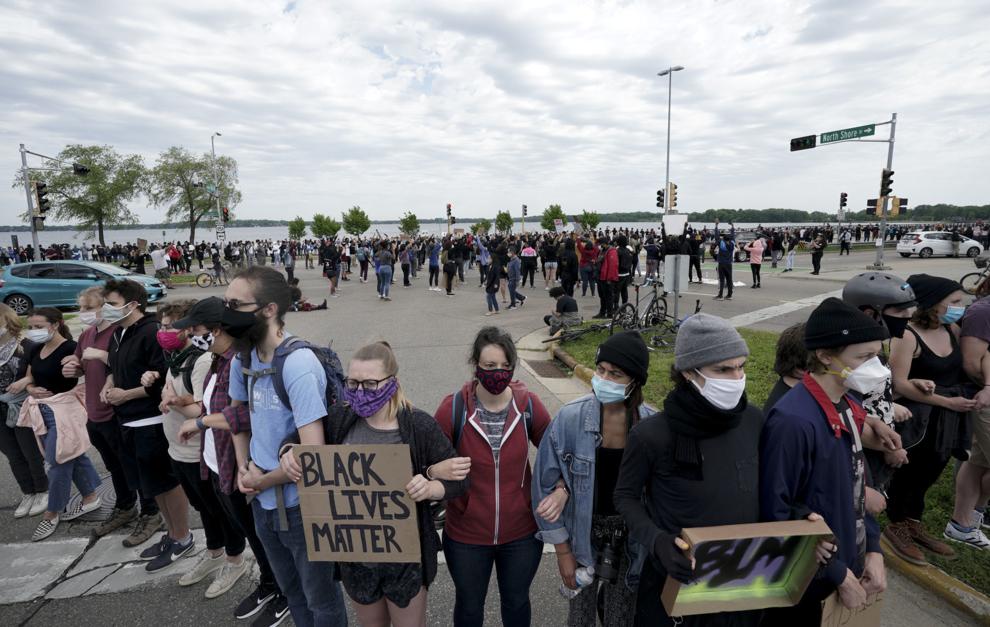 John Nolen Drive shut down, June 1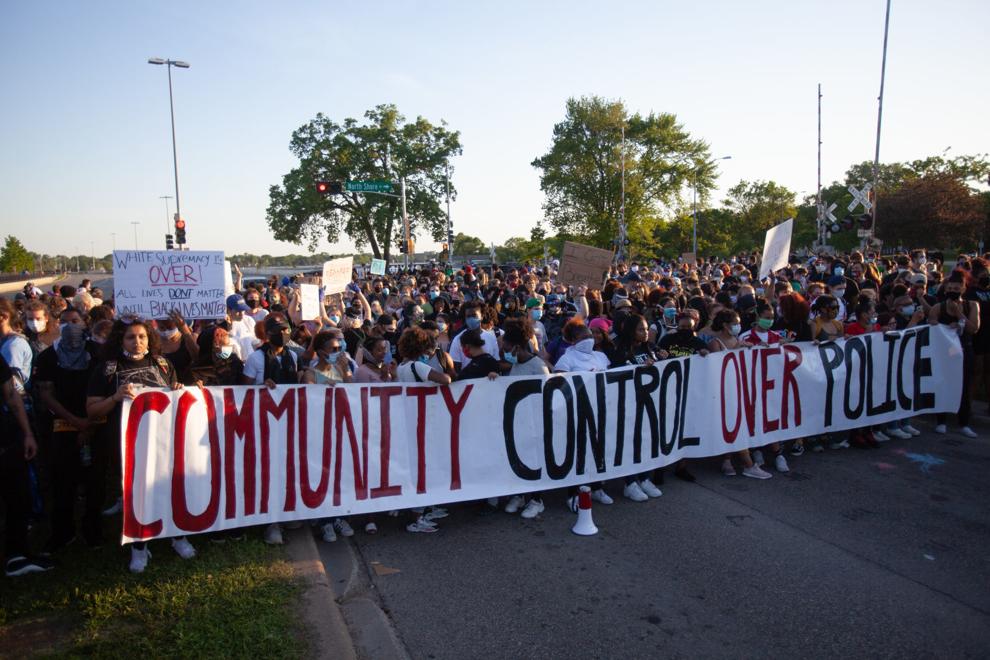 John Nolen Drive shut down, June 1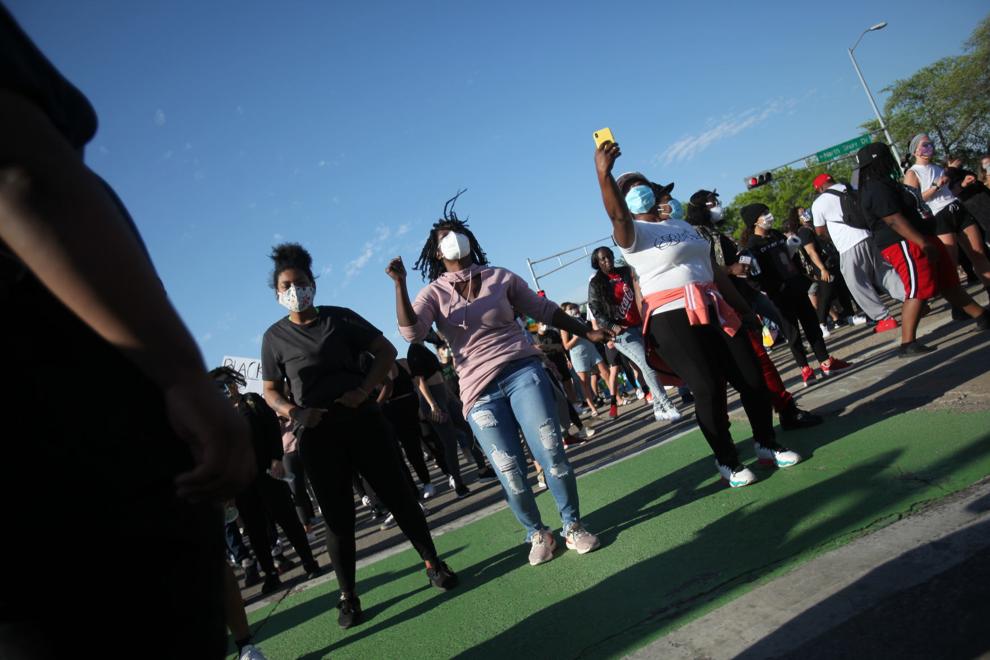 Outside police building, June 1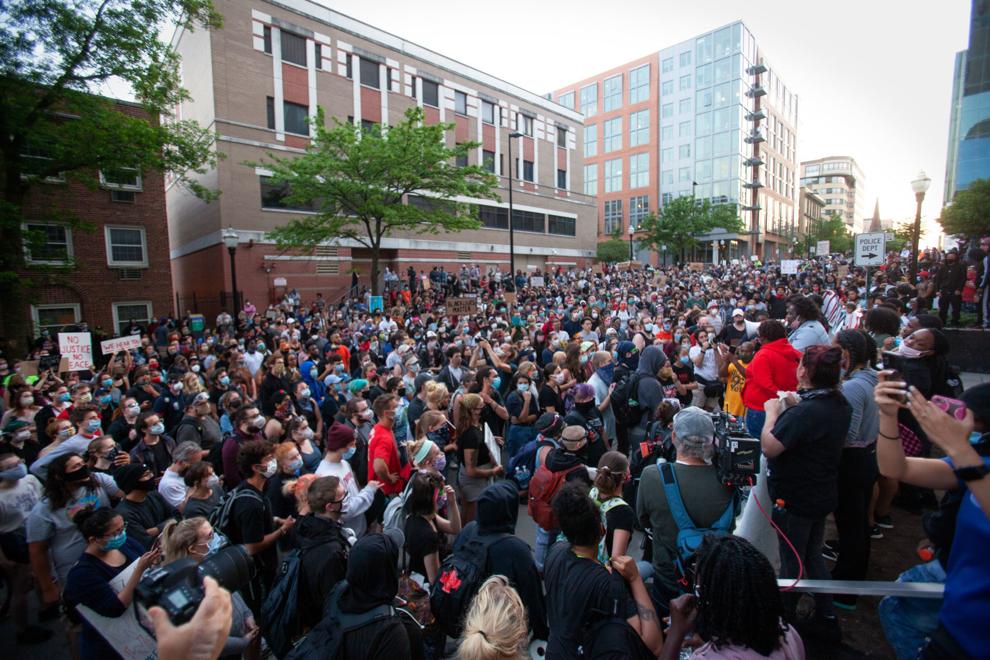 Agitators spark violence, June 2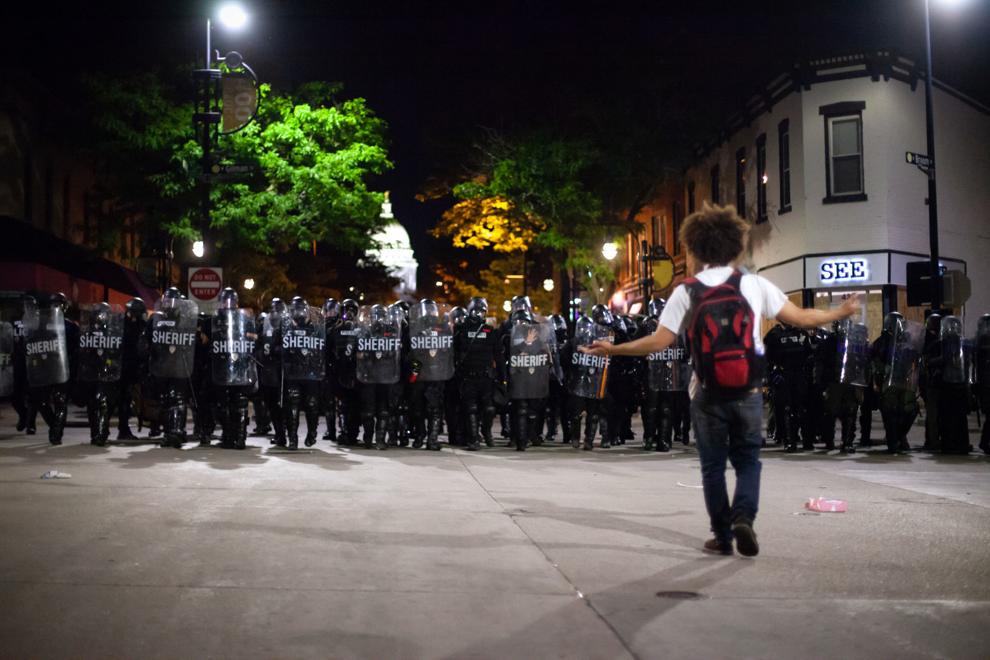 Agitators spark violence, June 2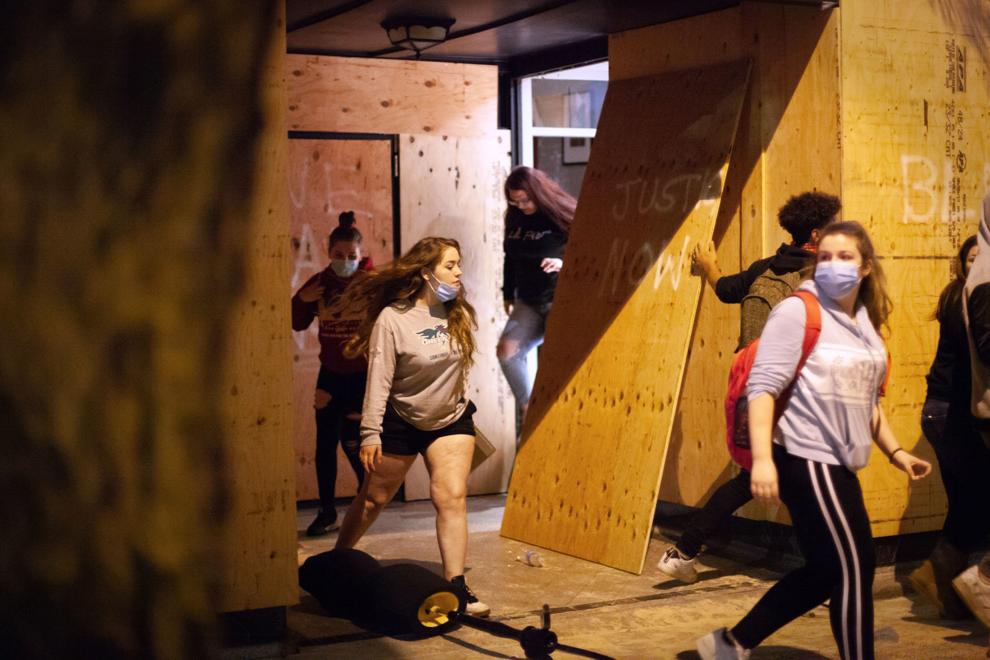 Businesses boarded up, June 2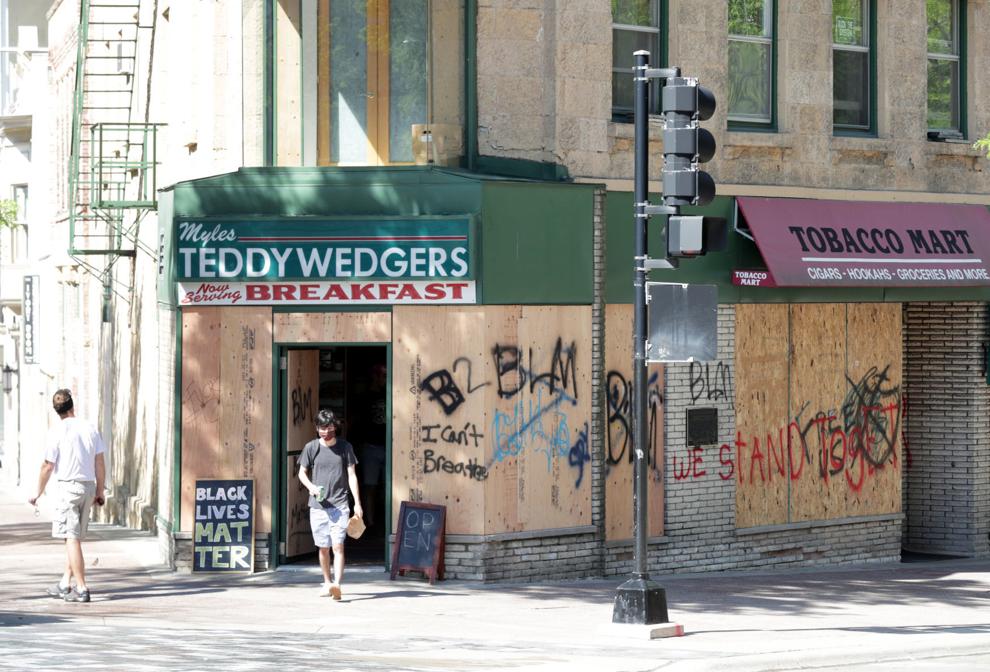 Clean-up of property damage, June 2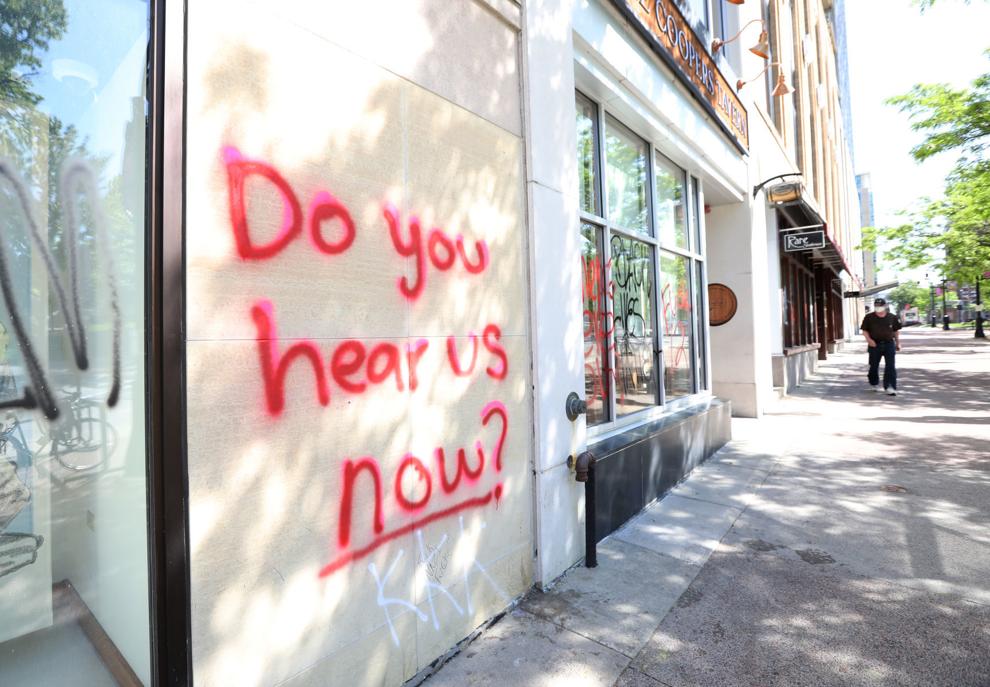 Painting murals, June 2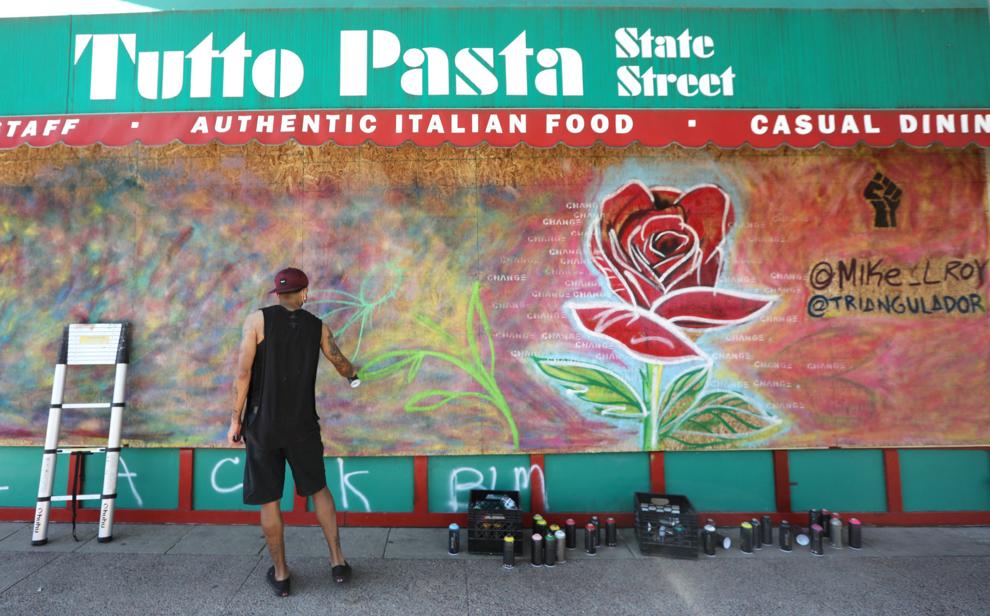 Braving the rain, June 2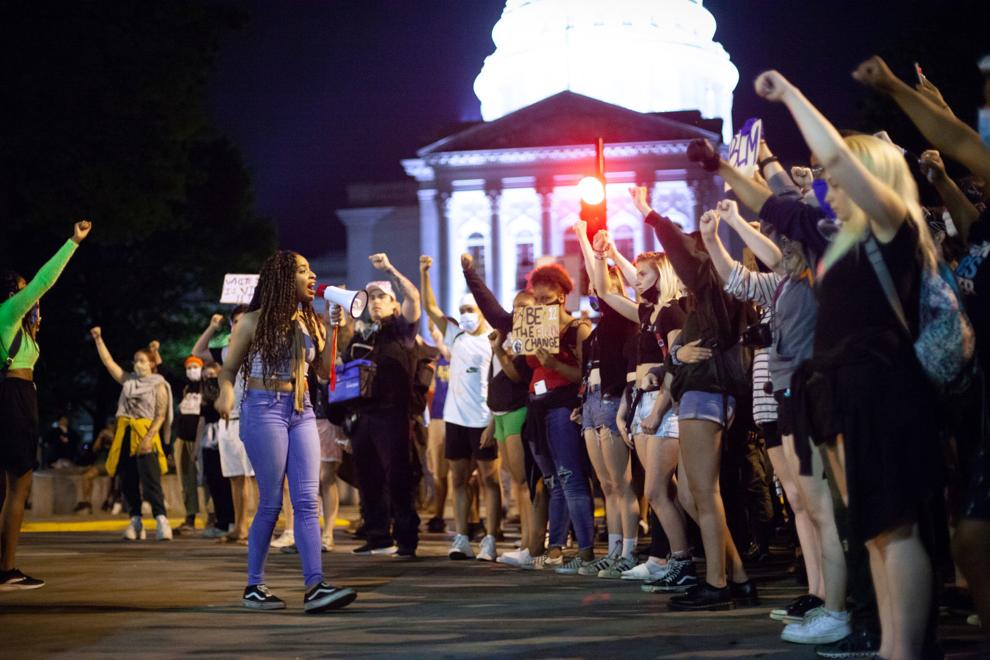 Lighting candles, June 3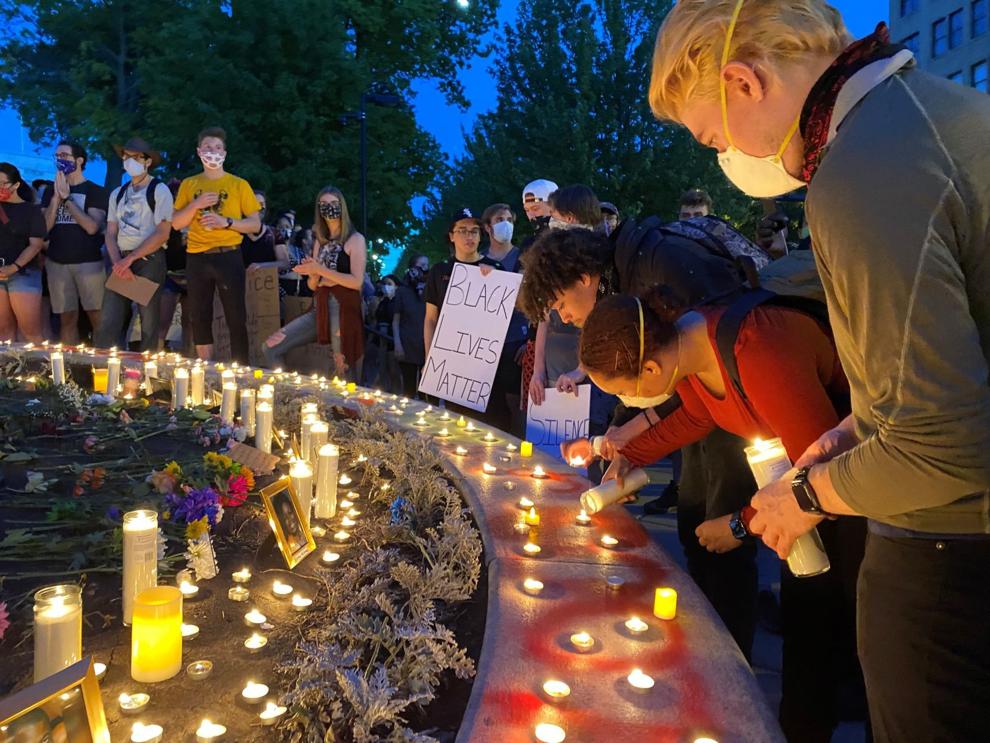 Speaking to crowd, June 3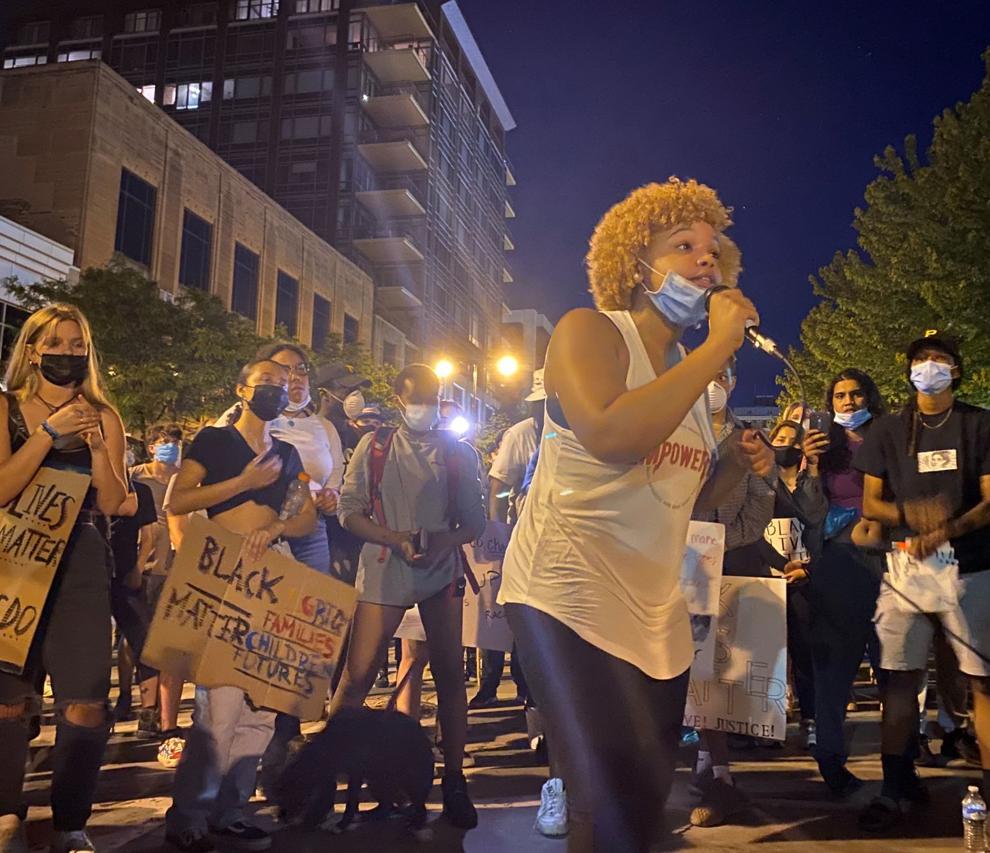 Registering to vote, June 4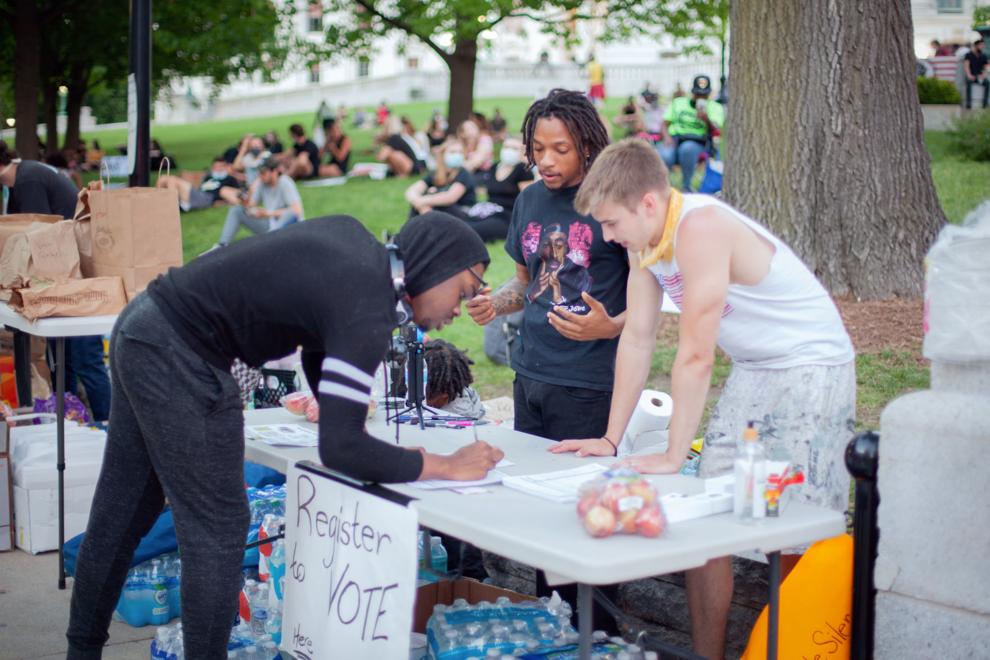 Alter to those lost, June 5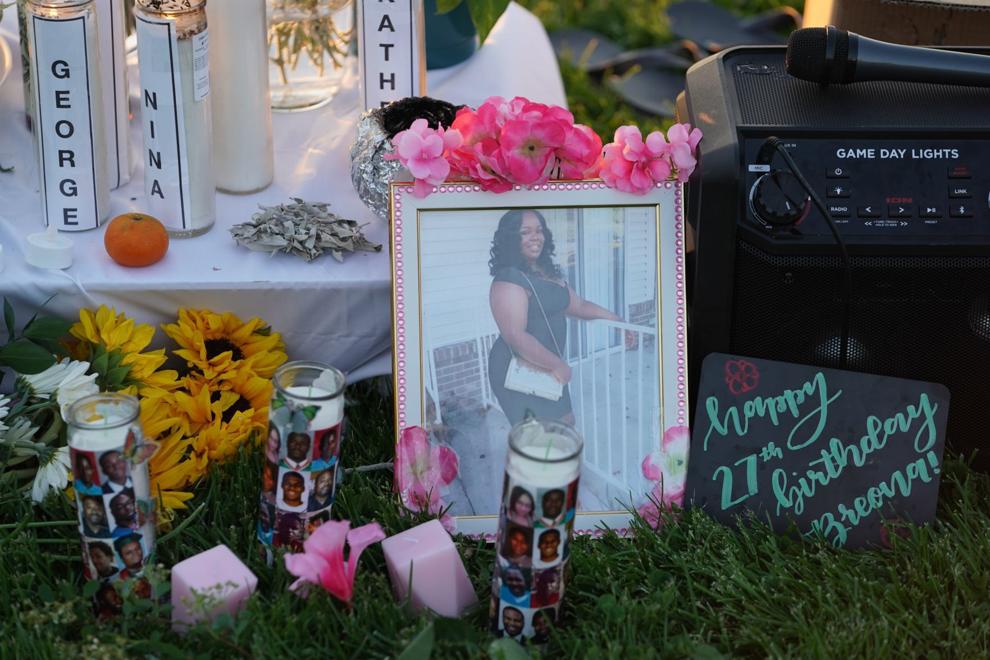 Happy birthday to Breonna, June 5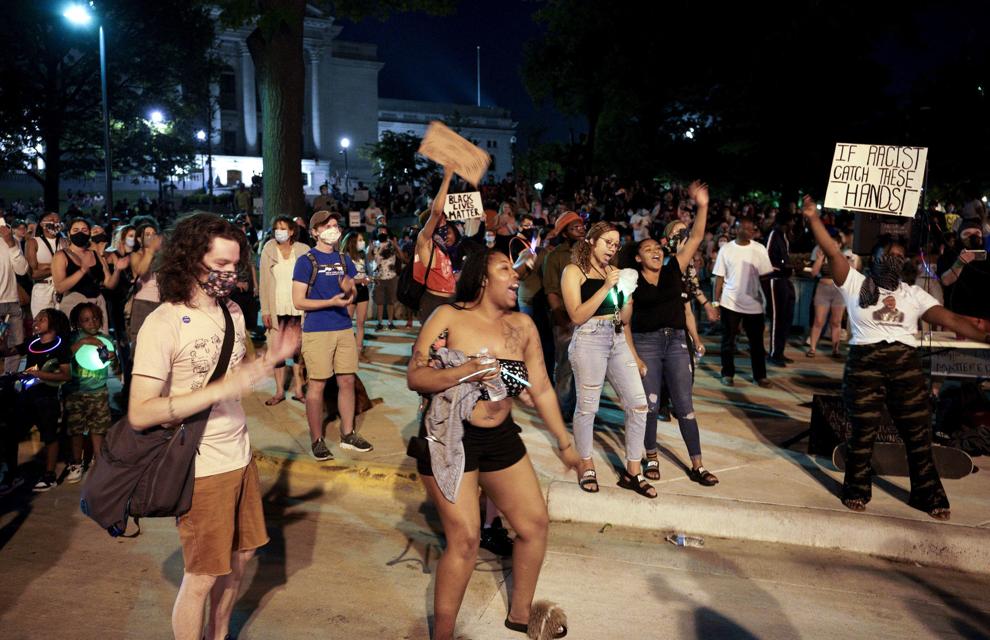 AACC Black Lives Matter Solidarity March, June 7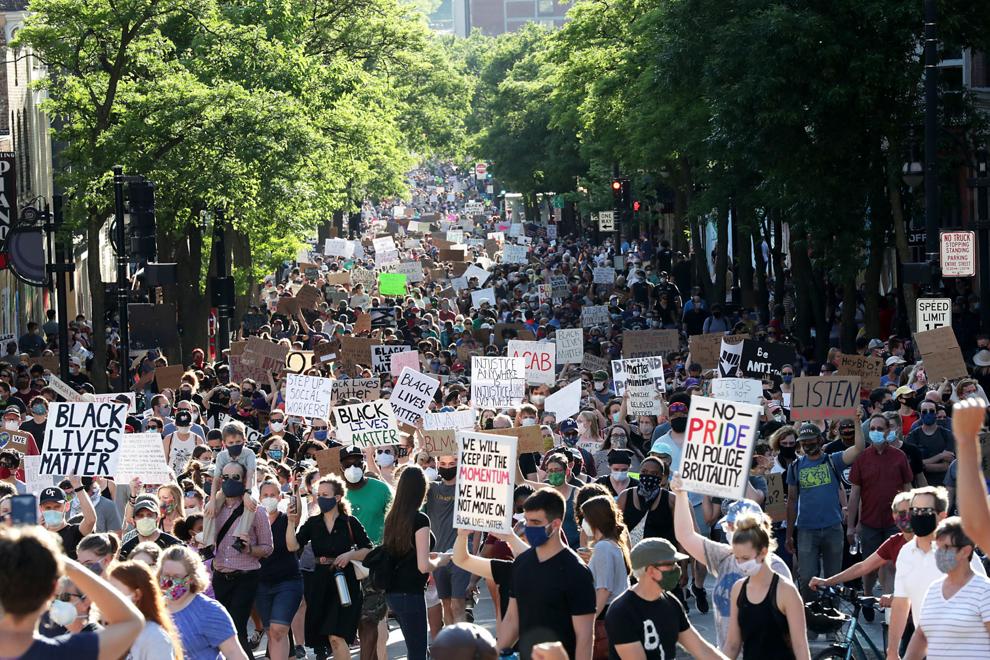 AACC Black Lives Matter Solidarity March, June 7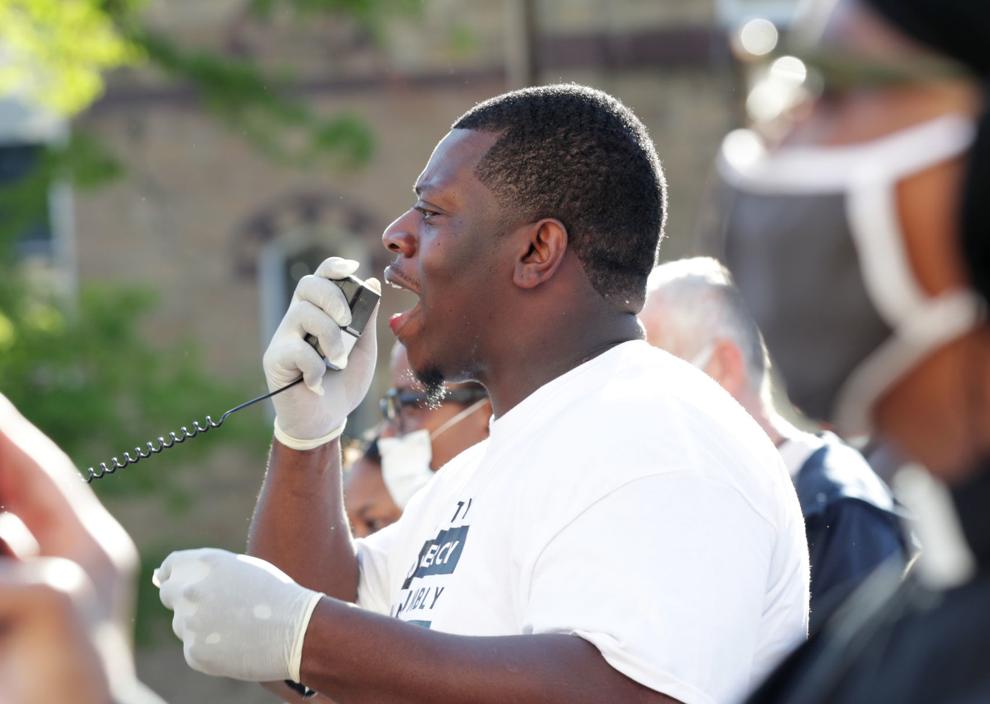 Taking a knee, June 8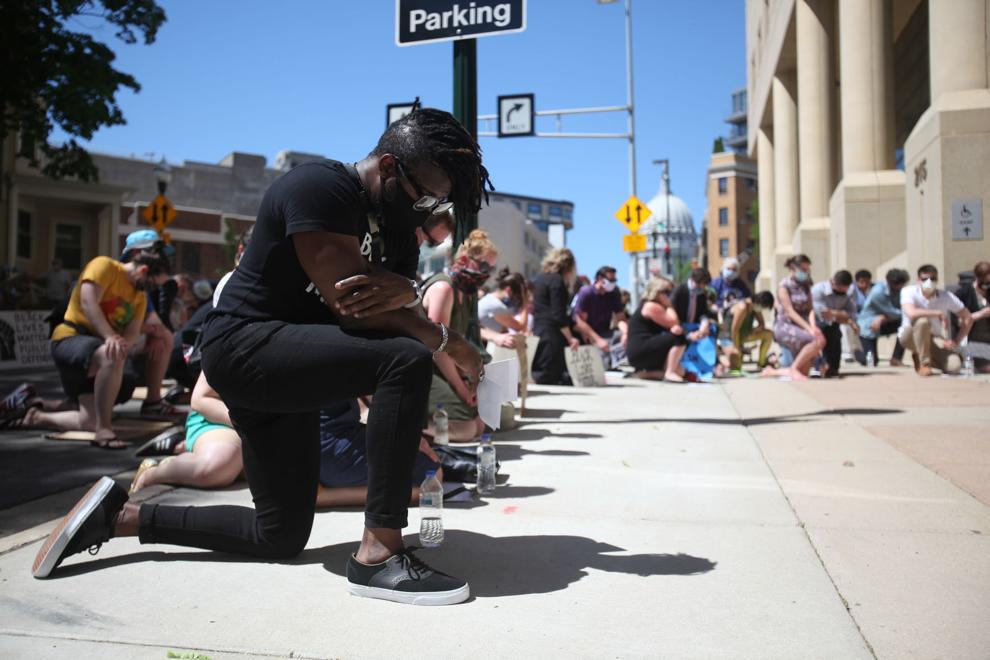 Defund police, June 8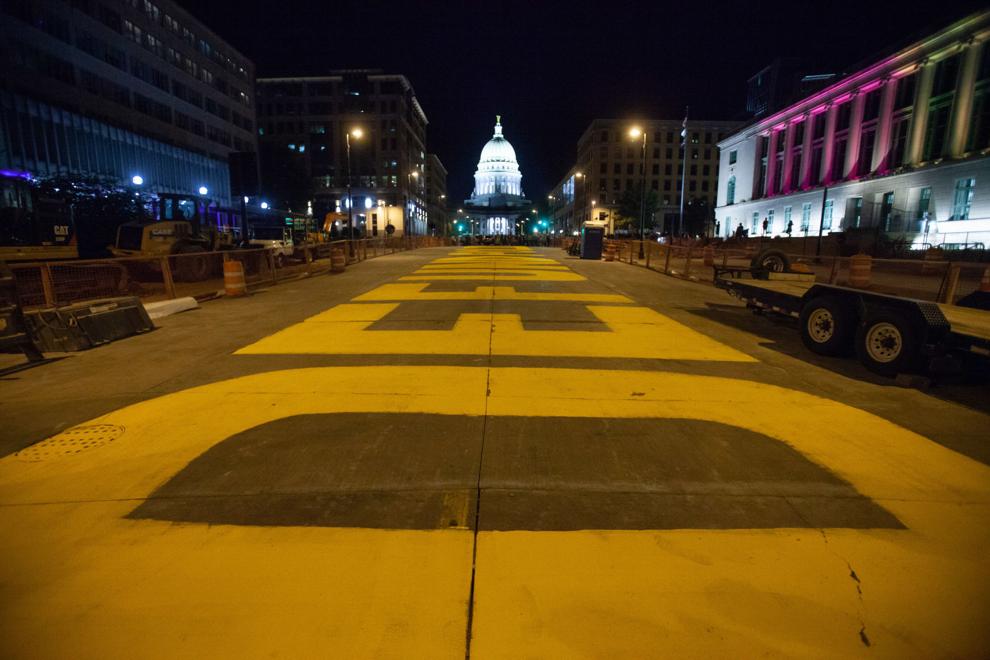 Youths fueling nighttime protests, June 8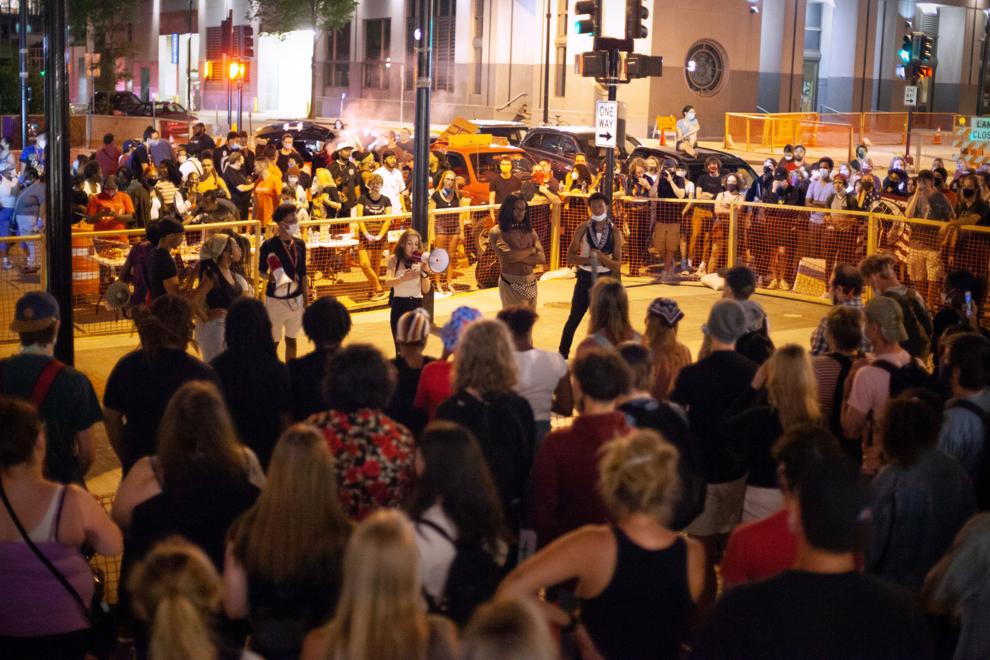 Closure note, June 16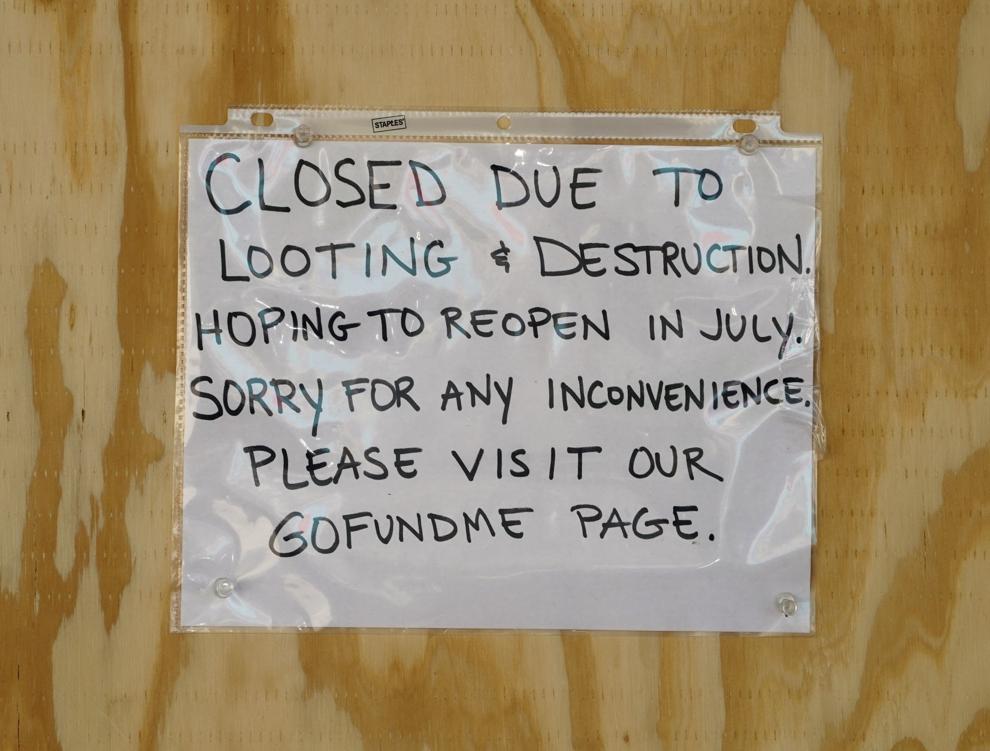 Blocking traffic, June 17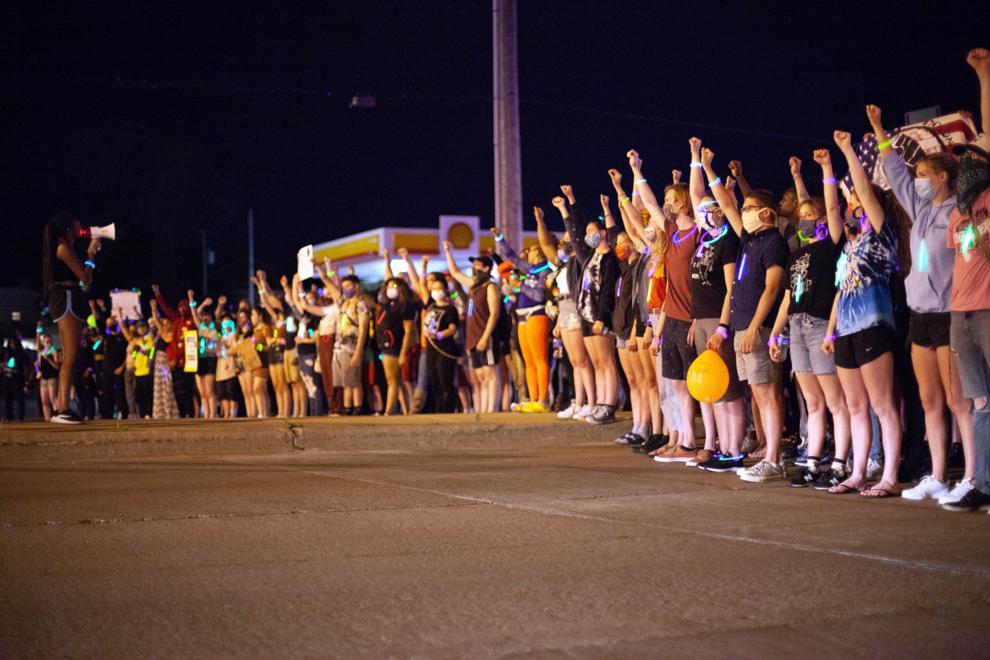 Glow in the dark march, June 17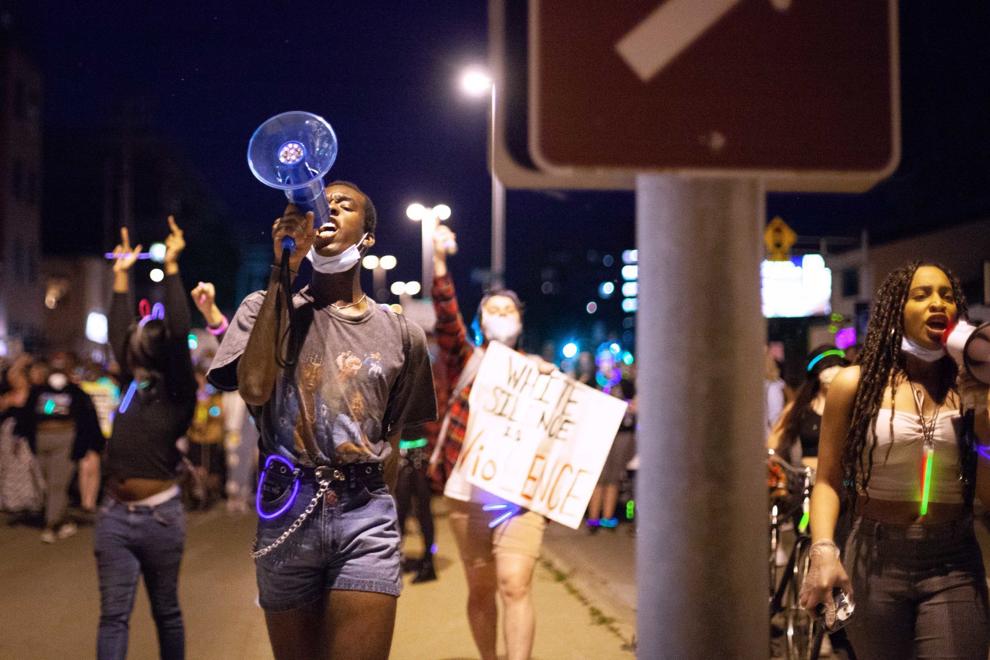 Juneteenth rally at Olin Park, June 19
Boarded-up State Street, June 22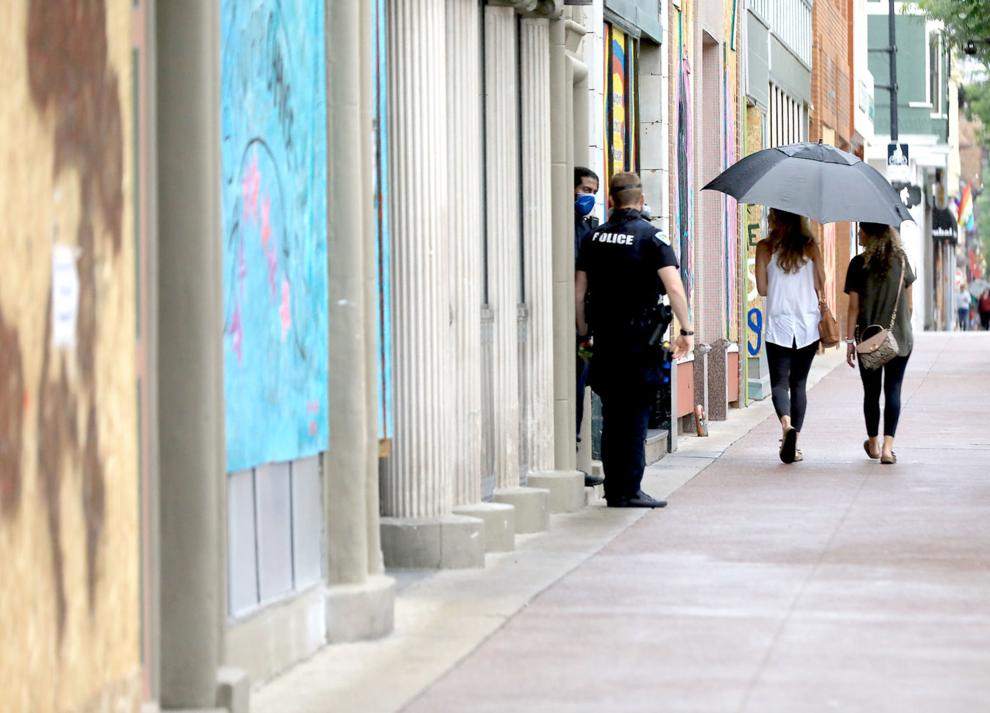 Confronting driver, June 23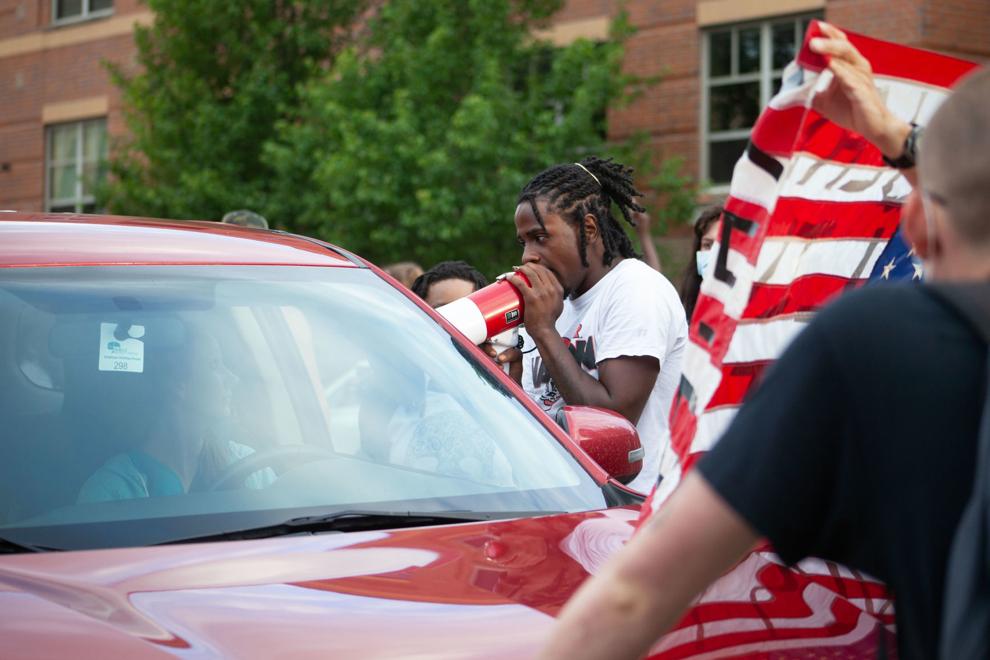 Madison protesters, June 23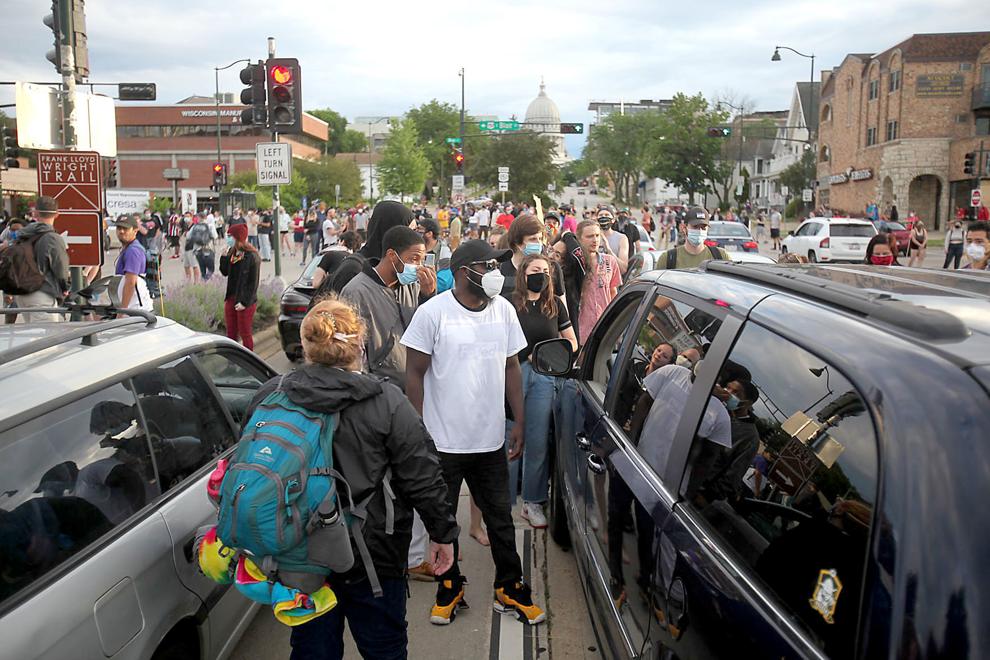 Protesters block intersection, June 23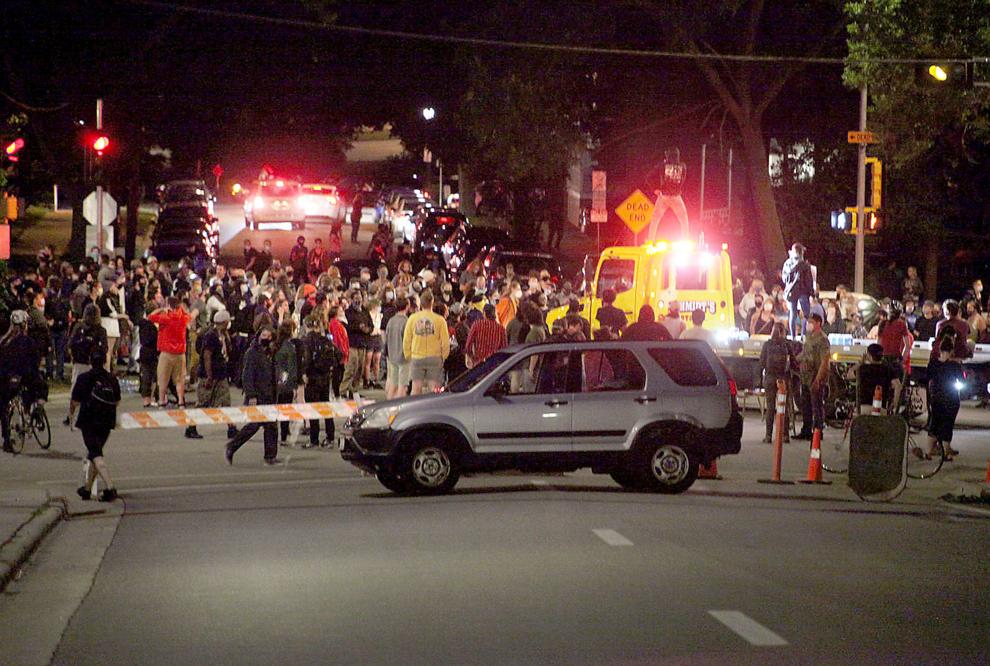 Heg statue toppled, June 23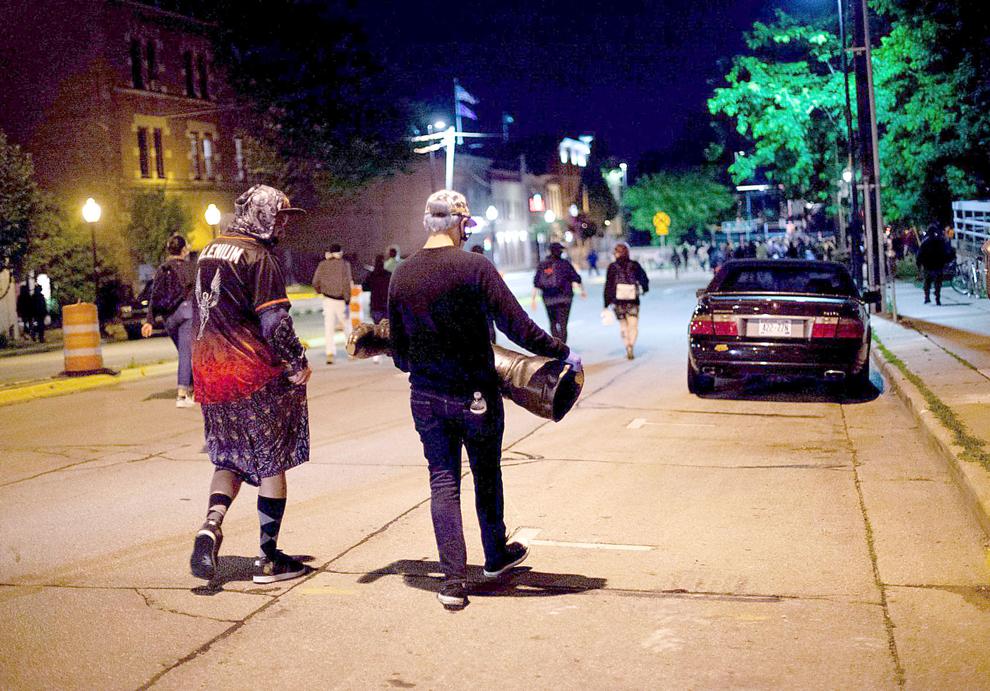 Forward statue topped, June 23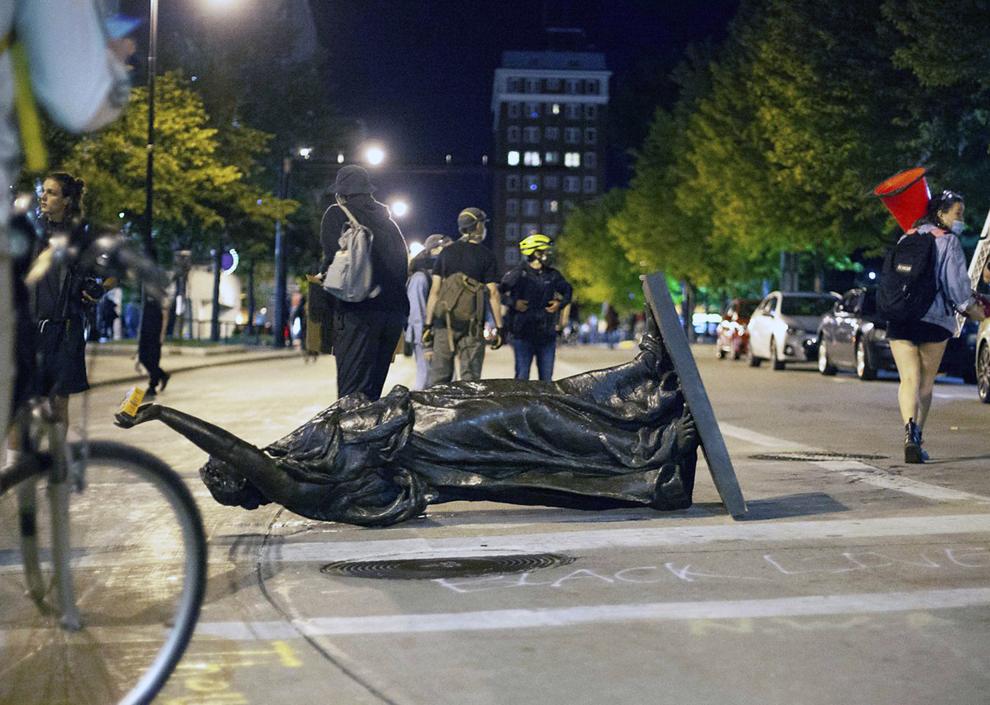 Empty statue pedestal, June 24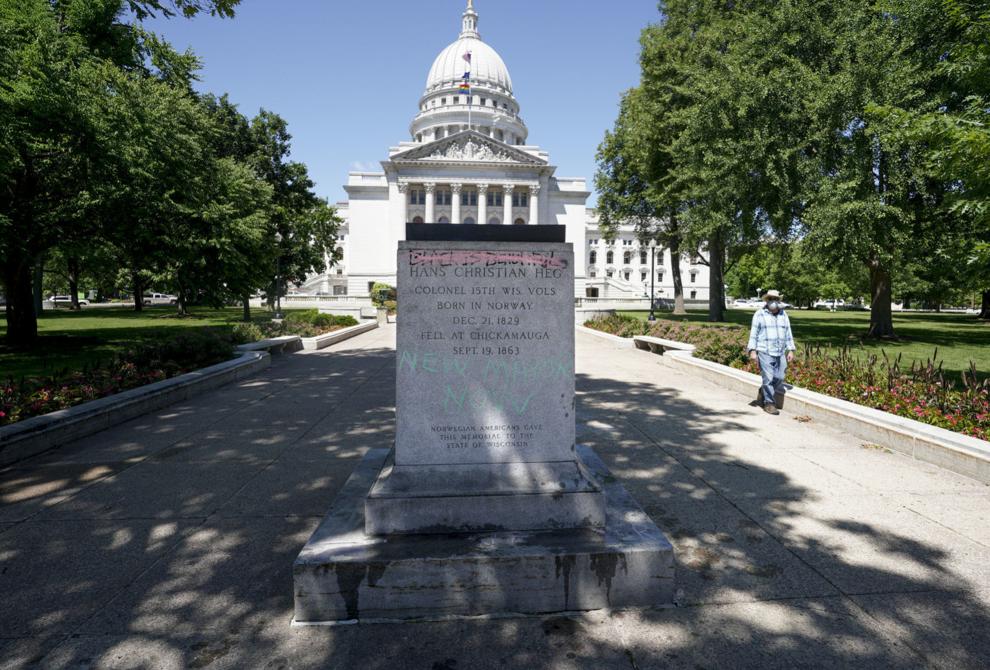 Protecting the Capitol, June 24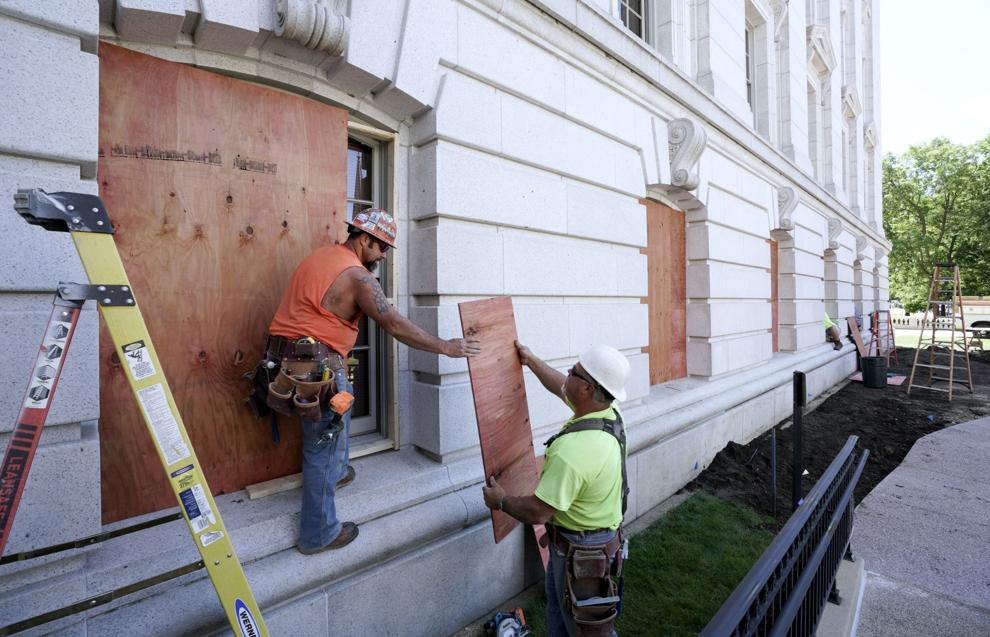 Police supporters get opposition, July 2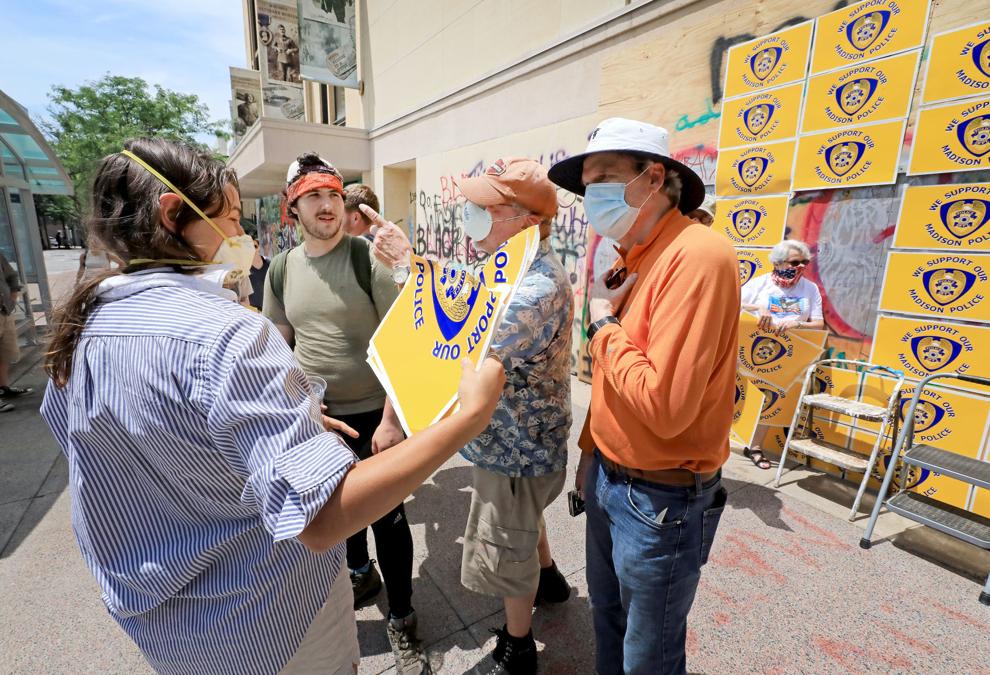 BLM demonstration, July 4