The trial of a former Girl Scout troop leader from Sun Prairie accused of child sexual assault, which opened Tuesday, will likely go to the jury Wednesday after prosecutors rested their case after one day of testimony.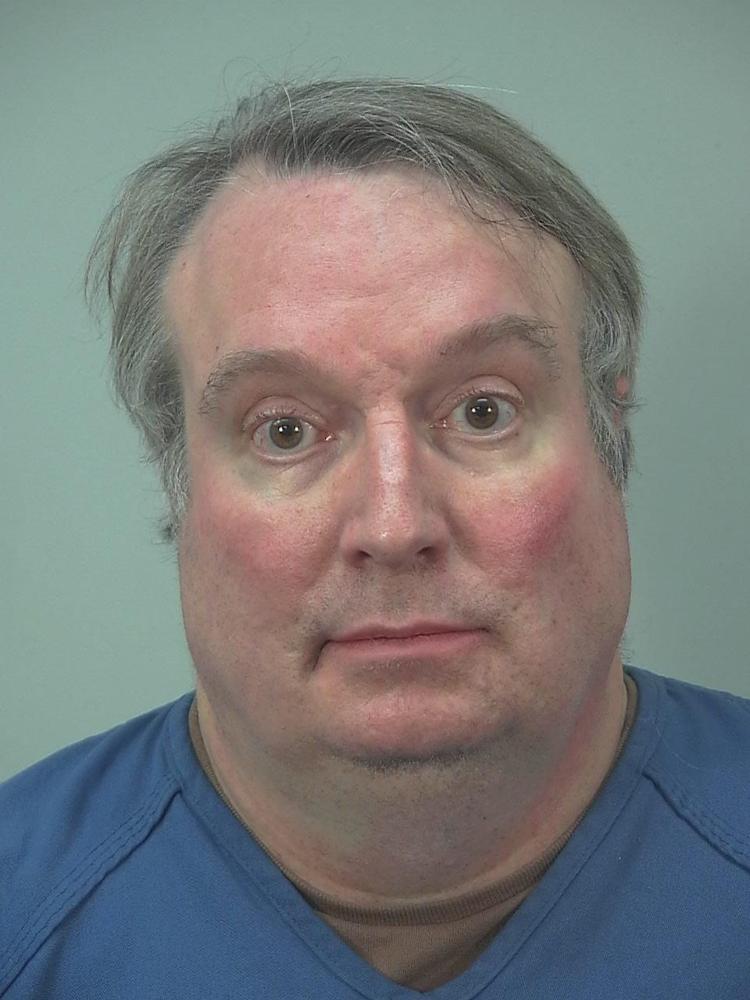 But the attorney for Steven C. Faust, 51, said in his opening statement that Faust's accuser, who charges that Faust inappropriately touched her multiple times between the ages of 5 and 10, is mistaken about events or misremembering them.
The lawyer, Chris Van Wagner, also challenged the lead case detective on the witness stand for what Van Wagner asserted were failures to try to corroborate key pieces of the girl's account, and for a two-hour interview of Faust, played for jurors, in which police tried unsuccessfully to convince Faust to confess to the accusations.
In his opening statement, Assistant District Attorney William Brown called the case "a tale of grooming sexual behavior" that resulted in Faust being charged in December 2018 with repeated sexual assault of a child for events alleged to have happened between 2010 and 2015.
The girl, now 15, in testifying Tuesday, said the first incident happened when she was in kindergarten and was at Faust's home visiting a friend. She said it happened while she sat next to Faust on a sofa watching a children's video after a birthday party that had ended earlier.
She testified Faust put his hand on her leg, then moved it up until it reached her private area, where he left it. The girl said during many other visits to the Faust home, the assaults followed a similar pattern. As the years went on, she became involved in a Girl Scout troop that was led by Faust.
She was not aware she was being touched improperly, she said, until third grade, when she learned the touching was wrong. In fourth grade, she said, she learned the touching was sexual in nature.
Family turmoil, she testified, kept her from telling anyone about the incidents until 2018, when her mother learned and police became involved.
After telling people, she testified, "it feels a lot better because I know nothing can happen anymore."
Van Wagner asked her how Faust's actions could have been missed by others who were sitting in the same room, but the girl said the arrangement of the furniture made it difficult for them to see what was happening. She later admitted her recollection about the room's arrangement was incorrect.
"They never once looked at Mr. Faust?" Van Wagner asked.
"I guess not," the girl said.
Concerning the interview with Faust, recorded in late 2018, Sun Prairie police Detective David Hall testified he deliberately kept the initial questions simple to build rapport, then after about 40 minutes he shifted gears and asked Faust directly about the accusations.
Hall said at that point, Faust began to stammer, stared straight ahead and avoided eye contact, signaling to Hall there was truth to the girl's account.
But on a long cross-examination, Van Wagner instead suggested Hall's stress-induced response was that of someone falsely accused. Van Wagner went on to question why the girl's account of the first incident she cited wasn't more thoroughly investigated, and questioned why trained forensic interviewers were not asked to speak with the girl instead of police detectives.
Van Wagner will present defense witnesses Wednesday before the case goes to the jury.
Sign up for our Crime & Courts newsletter
Get the latest in local public safety news with this weekly email.