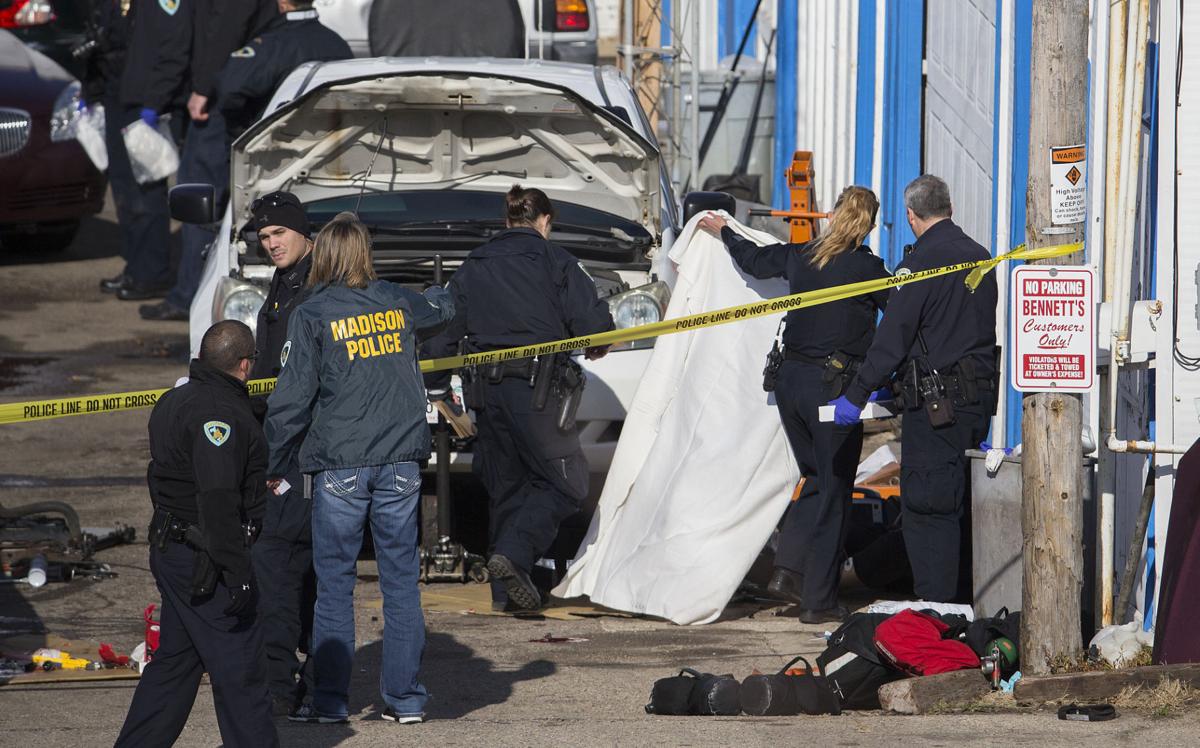 A friend of Sophea "Bruce" Mouth told police an argument that erupted over Mouth's pending eviction from the automotive shop he ran on Madison's Southwest Side was entirely verbal until Mouth pulled a gun and began firing, according to a search warrant filed in court on Monday.
Thomas E. Dreger, 70, died from gunshot wounds on Friday outside the auto repair shop at 2001 Freeport Road. Another man who was shot, a 52-year-old Madison man whom police have declined to identify, remains in critical but stable condition at a Madison hospital, police spokesman Joel DeSpain said Monday.
Police arrested Mouth, 52, almost immediately on tentative charges of first-degree intentional homicide and attempted first-degree intentional homicide.
Mouth was not scheduled to appear in court on Monday, and formal charges have not yet been filed, but DeSpain said a criminal complaint is expected to be filed on Tuesday.
According to the search warrant, filed in Dane County Circuit Court, Khirularziman Mohd, who told police that he and Mouth had been friends since 2006, were working on Mohd's minivan, parked between 2001 and 2003 Freeport Road, when a man who Mohd knew as Tom walked up with the other man.
Mohd told police that he knew that Mouth and Dreger had had business dealings for several years and were acquainted with one another but were not friends.
The man who was with Dreger, Mohd told police, was carrying a box of locks, the warrant states.
Mohd said that Dreger and Mouth began arguing about financial problems, and that Dreger accused Mouth of owing him $28,000 and said Mouth had to leave the premises.
Mouth told Dreger he had enough equity in the property to cover the money that he owed Dreger, and then asked Dreger to leave.
The argument was solely verbal, Mohd told police, until Mouth pulled out a handgun and fired at the two men, who were each hit at least once by gunfire, the warrant states.
In an interview with the State Journal, Dreger's wife, Connie Dreger, said her husband had sold the auto repair property to Mouth on a land contract. She said Mouth stopped making payments last year, so they foreclosed on the contract.
Mouth had 45 days after a Sept. 28 court trial to pay or vacate the property, and that expired at midnight Thursday, she told the newspaper.
According to court documents, Connie Dreger entered into the land contract to sell the property to Bophia So, who is Mouth's wife or girlfriend, in June 2007.
Mouth is not mentioned in court filings pertaining to the foreclosure, which was filed in March.
So made monthly payments of principal and interest, but failed to pay real estate taxes on the property from 2011 through 2014, Dreger's initial filing in the case stated.
Through March 2015, the total amount due for taxes was $22,675.
In a final judgment, Circuit Judge Juan Colas set the total amount due at $164,353 to be paid within 45 days or the property would be returned to Connie Dreger.
Madison lawyer David Mandell, who represented So during the foreclosure, said the proper procedure at the end of the redemption period would have been for the Dregers to go through the legal process to have Mouth removed from the property, rather than trying to do it themselves, to avoid conflicts of the kind that happened on Friday.
Mandell, who also does criminal defense work, said he was out of town over the weekend and did not know about the shooting until Monday.
He said he has not been contacted about Mouth's arrest.
Homicides in Dane County since 2004
Click on a marker to see details of the case and photos of the victims, when available.