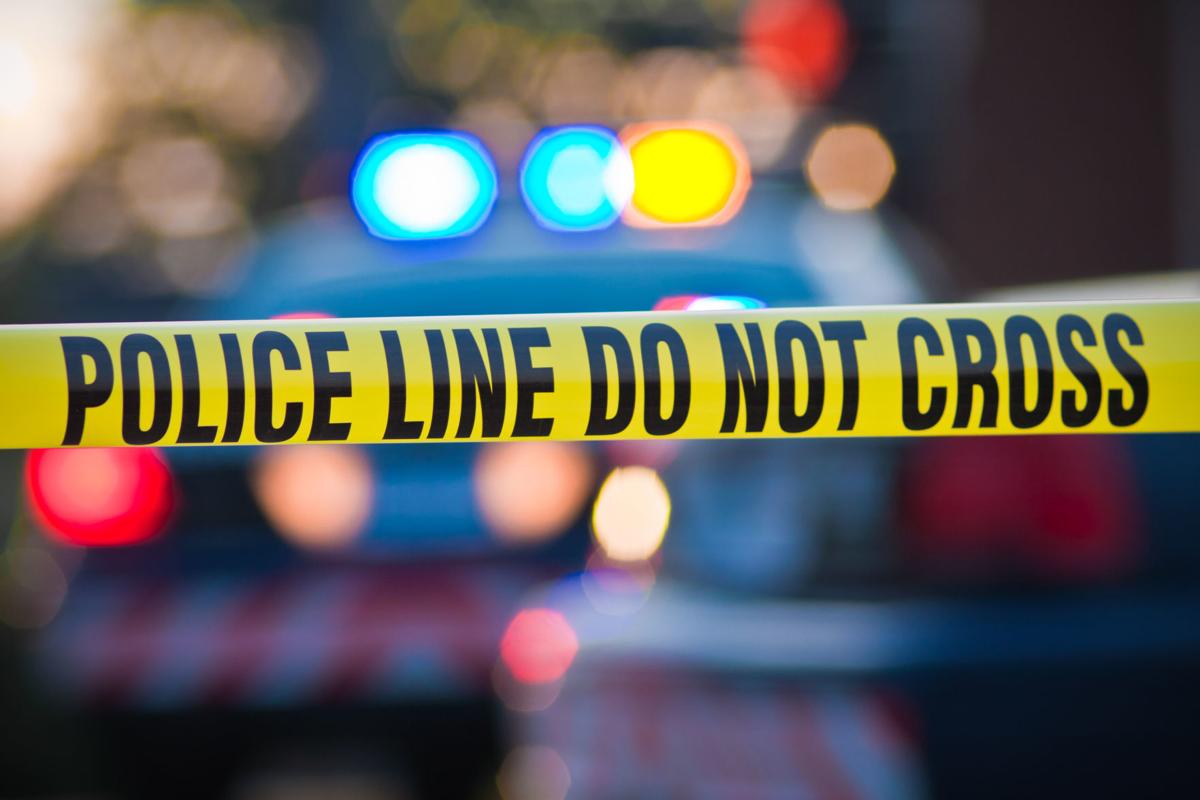 Traffic citations have plummeted, calls to police are down and prosecutors are filing fewer criminal charges. "Safer at home" restrictions are aimed at safeguarding public health amid the COVID-19 coronavirus pandemic. But they appear to be improving public safety as well.
Data from the Madison Police Department and the Dane County Sheriff's Office show those in the business of law enforcement are — much like those in stores, restaurants, health clubs and other actual businesses — seeing big drops in the number of customers.
Calls for service to Madison police from March 1 through April 22 were down 17% percent from the same period last year, or from 29,721 to 24,670. For the 29 days from March 25 — when Gov. Evers' first "safer at home" order went into effect — through Wednesday, calls are down 23%.
Areas outside of Madison and of other municipalities with their own police departments saw 6,856 calls for service from March 1 through April 20, compared to 9,133 in the same period last year, according to the Sheriff's Office. For the period since "safer at home" went into effect, they're down 36%.
Criminal case filings are also down since Evers' order went into effect.
From March 25 through April 22, there were 197 misdemeanor cases and 228 felony cases filed in Dane County. Those numbers for the same period last year are 248 and 230.There were similar drops in cases filed statewide.
But the biggest drop during that period is in basic traffic violations. In Dane County, they plummeted from 2,357 last year to 386 this year.
Not universal
Still, some categories of crime appear immune to the virus, and officials worry that spousal and child abuse could spike with so many people urged to stay at home.
"There's been a few cases that have been very consistent," Sheriff Dave Mahoney said, "and that's been stolen cars."
Madison and Dane County in recent years have seen an increase in stolen vehicles — usually by juveniles or young adults who take cars left running outside or steal keys from unlocked homes. Mahoney said it doesn't appear the coronavirus and related restrictions are putting a dent in that trend.
Acting Police Chief Vic Wahl said Madison police are seeing fewer calls for retail thefts and traffic accidents, but "I don't think I would leap to the conclusion that crime is down."
Wahl's first-quarter report to the City Council shows there were 31 shots-fired incidents in the city in the first three months of the year — including 12 in March — and that's seven more than in the same period last year.
Heroin overdoses and overdose deaths were also up in the first quarter, to 64 and 10, respectively, according to the report, and the city had 100 burglary calls in March, a 72% increase from the 58 in March 2019. Robberies, meanwhile, were down.
Domestic violence
Wahl and Mahoney have both seen the number of domestic violence calls trending up, perhaps because people are spending more time at home with family and partners.
Under an agreement with Madison police, Domestic Abuse Intervention Services, which provides shelter and other support to abuse victims, gets referrals when officers make a domestic abuse arrest. In March the Madison agency's referrals were up from last year, from 75 to 89, according to executive director Shannon Barry.
While April referrals weren't coming in higher as of Wednesday, and calls to the agency's helpline for shelter have not gone up, Barry notes that most victims reach out for help when away from their abusers. But with businesses closed and people urged to avoid face-to-face interaction with anyone outside their household, there are effectively fewer places to go to make a private call for help.
Victims often reach out to agencies like hers before calling police, and Barry said it's a "huge concern" that the agency isn't seeing those calls now, because it could mean a big jump in the need for help once "safer at home" is rescinded.
"I'm very worried that we're not getting those upstream calls," she said.
Some of the same concern about partner abuse applies to child abuse, according to Shawn Tessmann, director of the Dane County Department of Human Services.
Children at risk
The thinking is that with families cooped up at home and stressors including job losses and health concerns mounting due to the pandemic, children could be at greater risk. Elsewhere in the country, child welfare officials have reported a decline in abuse and neglect reports that they attribute to children having less contact with teachers and others deemed under state law to be "mandated reporters" of abuse.
Schools in Dane County have been shuttered since March 15 under orders from the governor and the local public health department, and Tessmann said her agency saw a 19% decrease in March child abuse or neglect referrals from 2019 to this year, or from 532 to 430. Figures for April were not yet available.
"We would attribute the decrease largely to less contact with mandated reporters," she said.
Tessmann said about 12% of referrals end up being substantiated.
In an attempt to reduce the likelihood that abuse is going unreported, she said her agency has been working with local school districts to develop ways to identify it in interactions over the internet.
Similarly, Barry said closing businesses and institutions means there are fewer places DAIS can get the word out about its services, so the agency is putting fliers in drive-through windows and grocery stores.
Uncertain times
Leaders of the state's police chiefs and sheriffs and deputy sheriffs associations had not seen any data that would allow them to surmise how crime and the need for police services are changing with the coronavirus outbreak.
Sauk County Chief Deputy Jeff Spencer, president of the Wisconsin Sheriffs and Deputy Sheriffs Association, said his county is seeing a slight increase in domestic dispute calls and hadn't noticed deputies have been any less busy in general.
He said he anticipated people will start violating "safer at home" restrictions the longer they remain in place, and pointed to the stress they are feeling about their finances and the virus' unknown duration and effects.
"We need to have hope," he said, "and so far we don't have an end in sight."