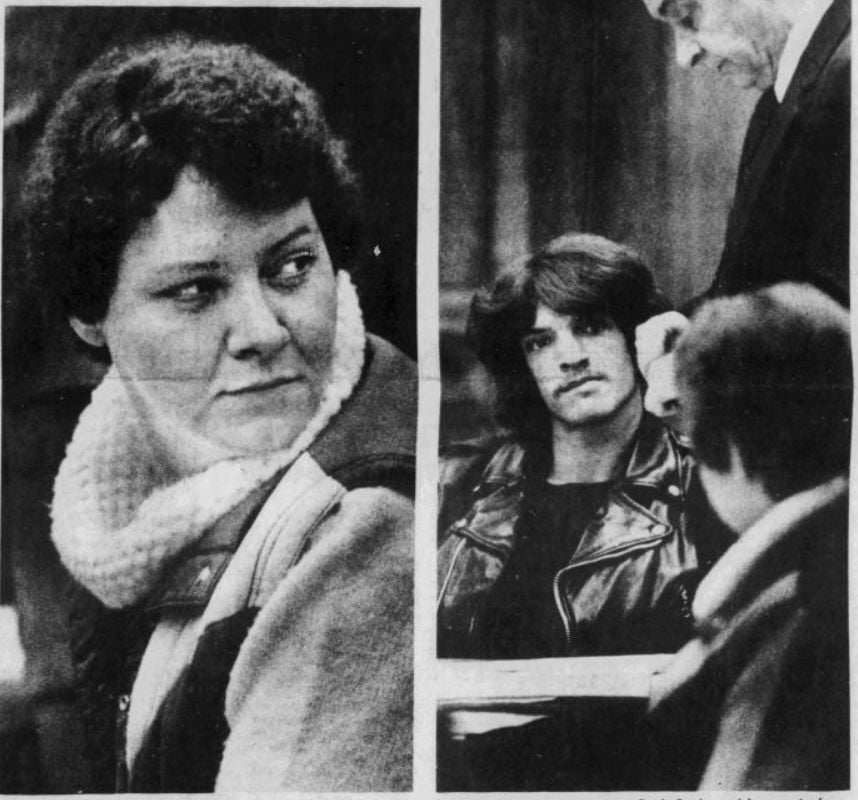 A Baraboo woman who brutally murdered an elderly shopkeeper in Richland County in 1982 has been approved for parole release — to the dismay of the victim's family.
Bonita "Bonnie" L. Smith, now 72, has been behind bars for the premeditated slaying of Leona Milfred for nearly 40 years. Milfred, 76, died from blood loss on Feb. 10, 1982, after Smith stabbed her more than 60 times in Milfred's small Germantown store. Milfred had slash wounds on her neck, back, forearms, hands and back of the head.
Smith, along with James Willison, now 58, were convicted of murder and armed robbery for the killing, and sentenced to life in prison, plus 20 years. Willison is still in prison at Redgranite Correctional Institution.
Milfred's son, Terry, said he's frustrated that Smith's more-than-life sentence ended up not being life in prison. He said you would think that this is "the kind of crime that is so horrendous that you would be in prison for life."
Smith "stabbed her 66 times, slammed her head on the ground," he said. "It's hard to believe a crime that could be worse. What do you have to do to be — to serve a life sentence? How bad does it have to be?"
Wisconsin Parole Commission spokeswoman Sara Tome said Smith has not been released from prison yet, but has been approved for release after meeting the parole eligibility criteria, which include time served, adequate release plans, completion of programs, minimal risk to the public and "sufficient time served as to not depreciate the seriousness of the offense."
"Release was not inevitable. This was earned, not given," Tome said. "The premature and unnecessary loss of life at the hands of Ms. Smith weighs heavily on the decision for release and is not lost on the commission."
The commission determined that Smith poses minimal risk to the community because of the tools she's gained while incarcerated, Tome said. Smith's plan for release was also approved.
While the commission considers the severity of crimes and the tragedy that comes along with them, they also have to recognize that people have the ability to be rehabilitated and "fully understand the magnitude of their" actions, Tome said.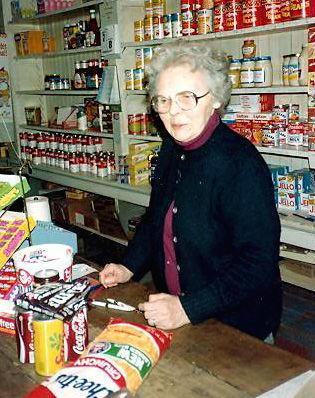 But Terry Milfred, 80, said his family is deeply disappointed with the Parole Commission's decision to release Smith, especially since they have not personally heard Smith express true responsibility or remorse for the murder.
During her trial, Smith had claimed she was possessed by a demon who forced her to do the stabbing, and that Leona Milfred took the form of a demon with "piercing yellow eyes" and claws. After deliberating for only 30 minutes in August 1982, the jury threw out Smith's insanity plea, deeming her mentally responsible for the crime.
Terry Milfred said Smith has also claimed she doesn't remember committing the crime, while her accomplice, Willison, has said the two were looking for someone to rob and kill "for the thrill of it." He said Smith and Willison came to the store multiple times throughout the day of Feb. 10, "stalking" Leona before the murder. The pair called themselves "Bonnie and Clyde."
At one point that morning, Smith entered the store with a rope to strangle Leona with, Terry Milfred said. Smith and Willison came back in the late afternoon for the stabbing.
"In my mind, the biggest thing is the lack of apparent remorse," Terry Milfred said. "Remorse for being put in jail, but not remorse for killing my mother. (Smith) is not someone that I would parole or expect to be paroled."
But Tome said Smith does feel remorseful and has accepted responsibility for her actions.
"Ms. Smith has completed all necessary and recommended programming, shown significant growth and sincere remorse as well as accepted the consequences of her actions," Tome said.
Tome said Smith has had "exceptional" behavior over the last nine years, receiving no negative conduct reports. Before that, she had no major misconduct reports. Smith has also gone through treatment and shown "positive conduct and (a) sense of awareness," Tome said.
Terry Milfred said that even if Smith was genuinely remorseful, he doesn't think he would feel differently about her release. He doesn't think she necessarily will pose a risk to the public if released, given her age, though he's not convinced she'll be a productive member of society.
He said the crime was just too premeditated, too vicious. He thinks about his elderly mother's head being pounded into the floor as she died.
"How do you let that go?" he said. "How do you release someone like that?"
State Journal front page, Feb. 11, 1982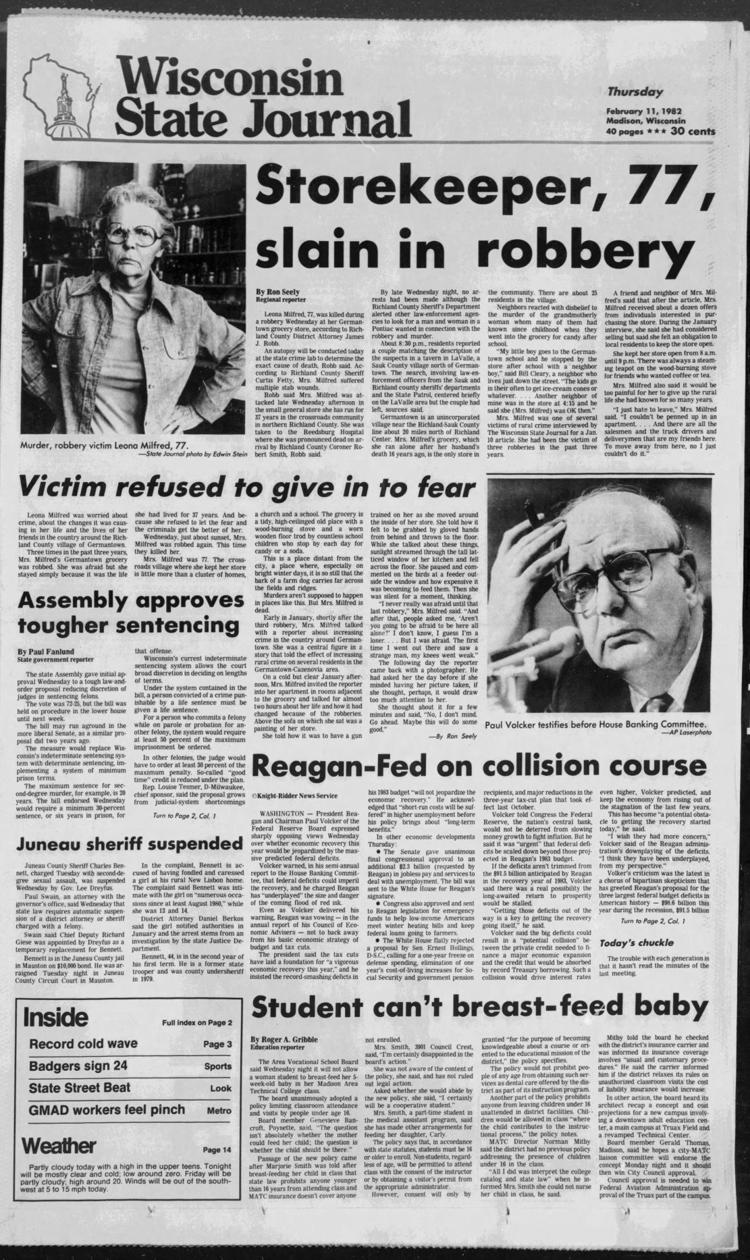 State Journal front page, Feb. 12, 1982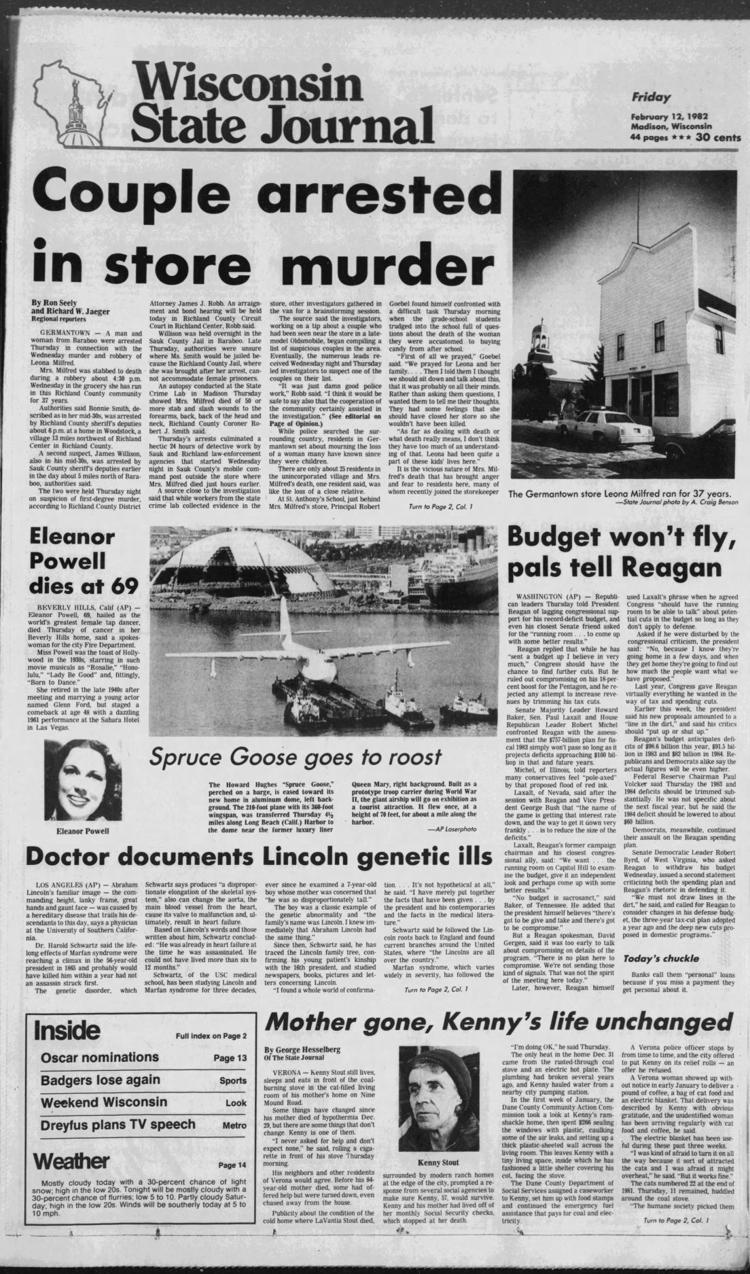 State Journal front page, Feb. 13, 1982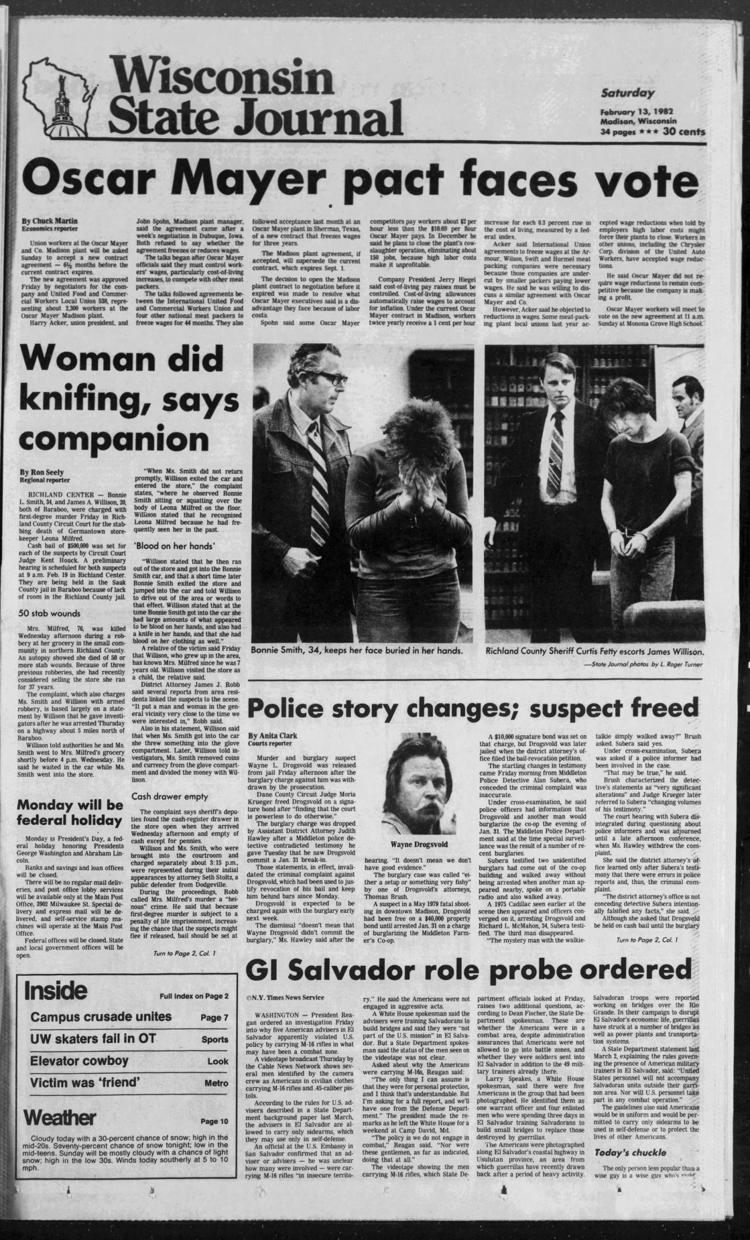 State Journal front page, Feb. 20, 1982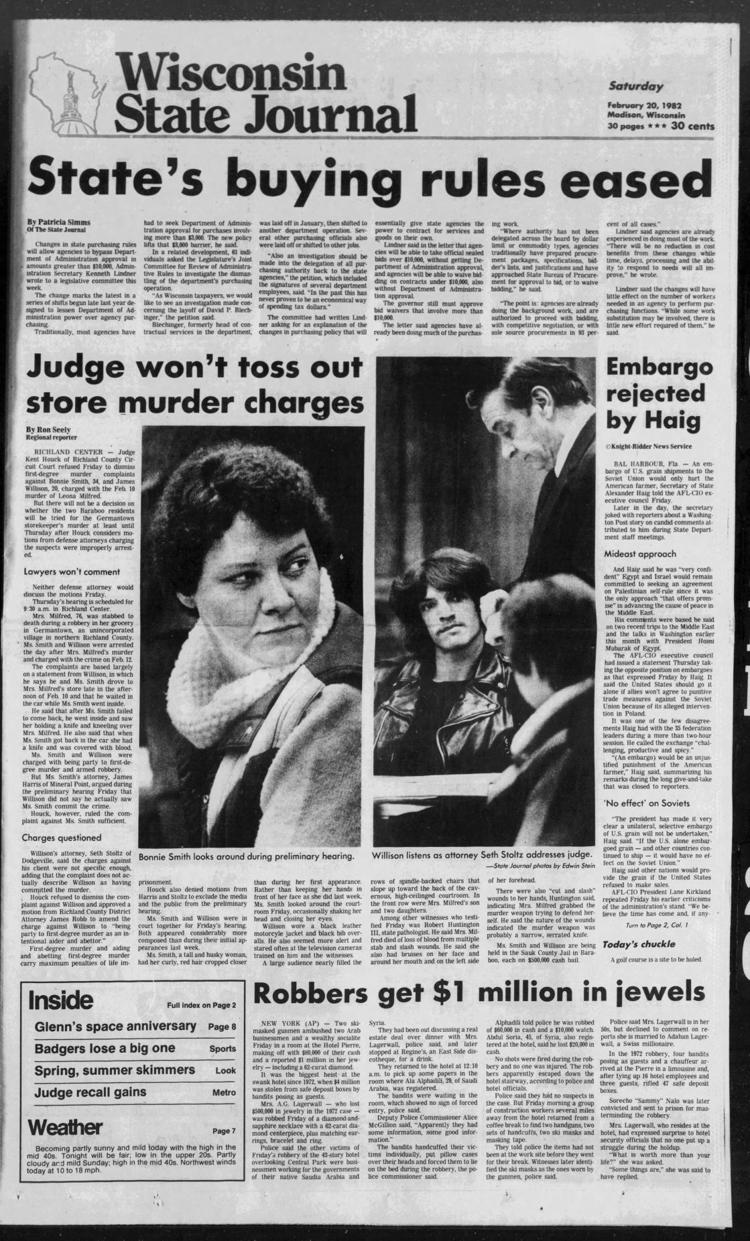 State Journal front page, March 21, 1982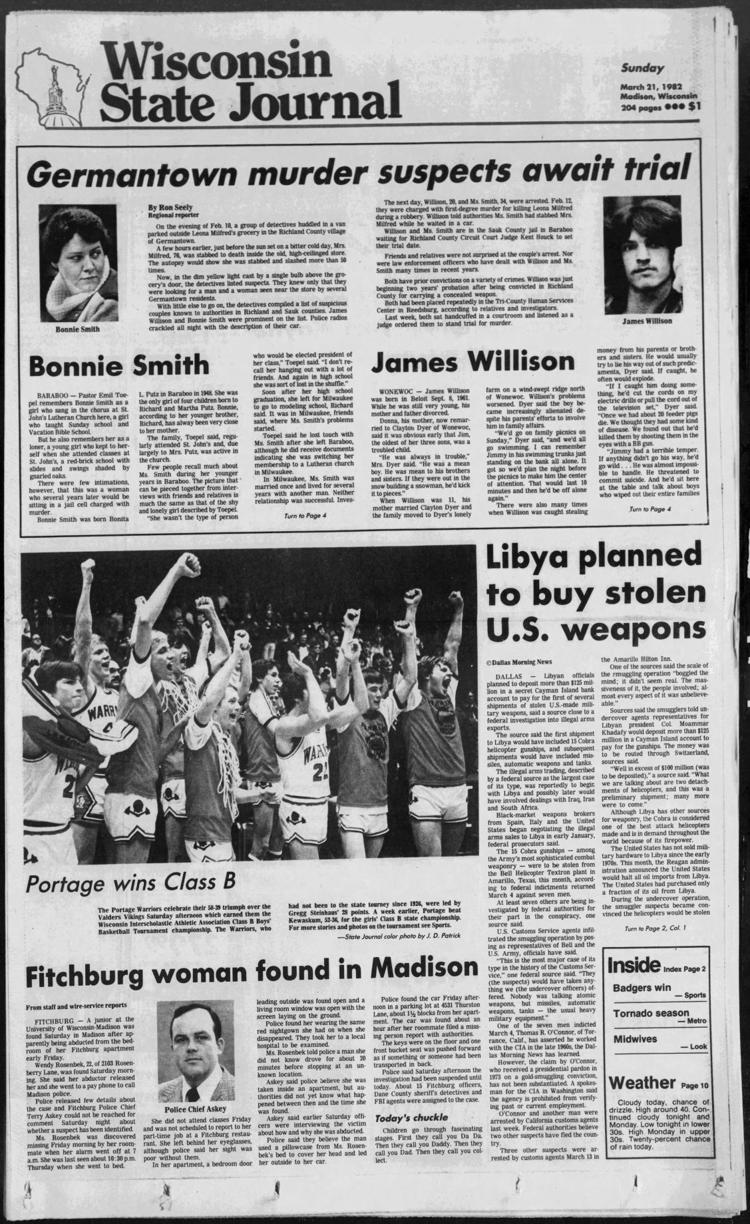 State Journal front page, Aug. 14, 1982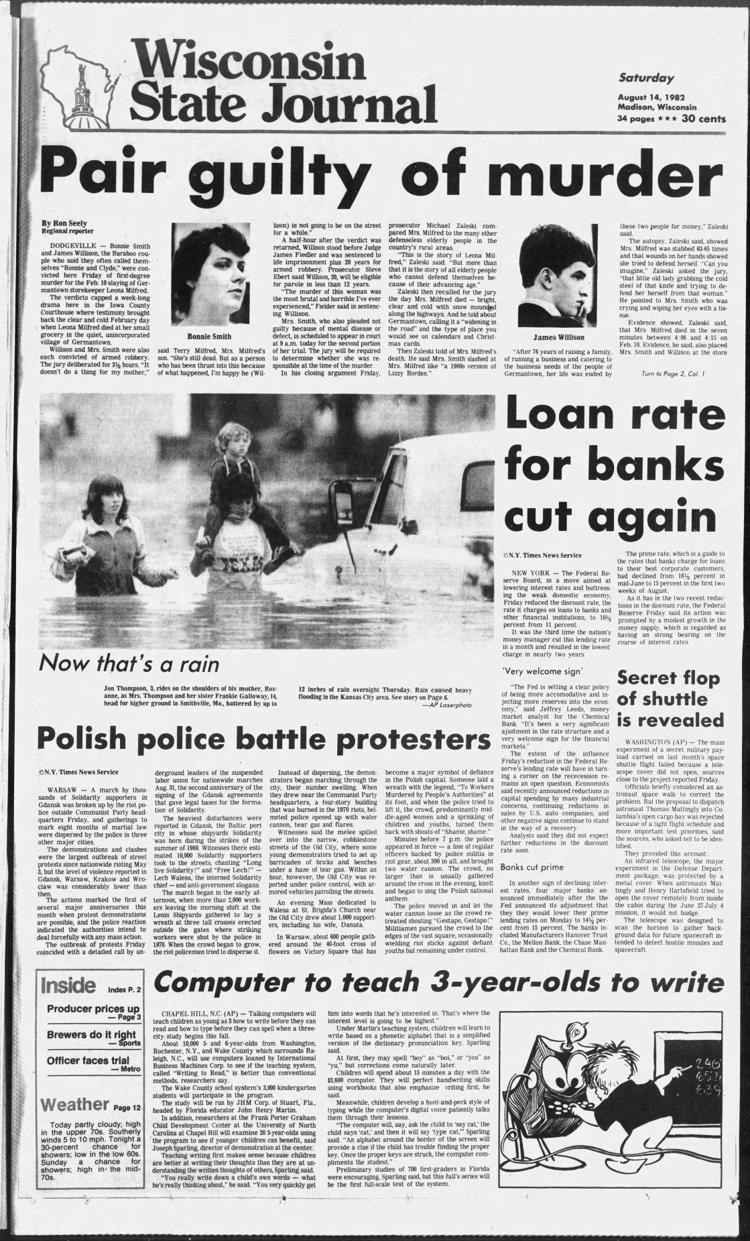 State Journal front page, Aug. 15, 1982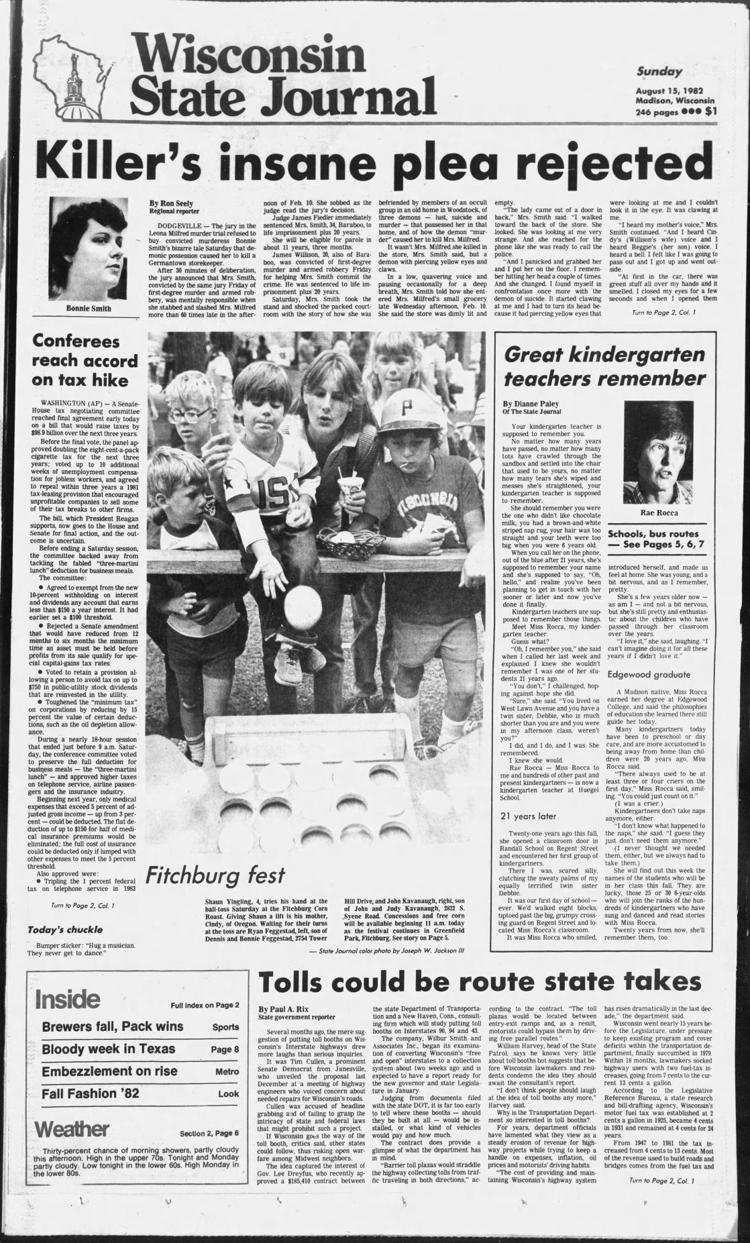 Leona Milfred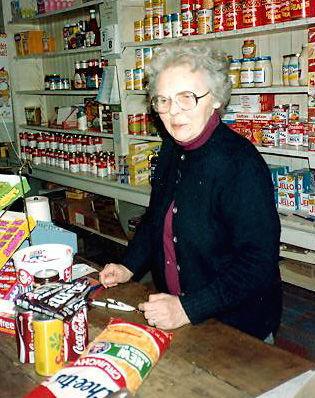 Leona Milfred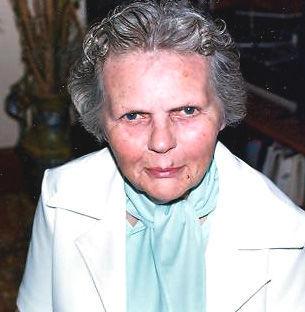 Homicide trial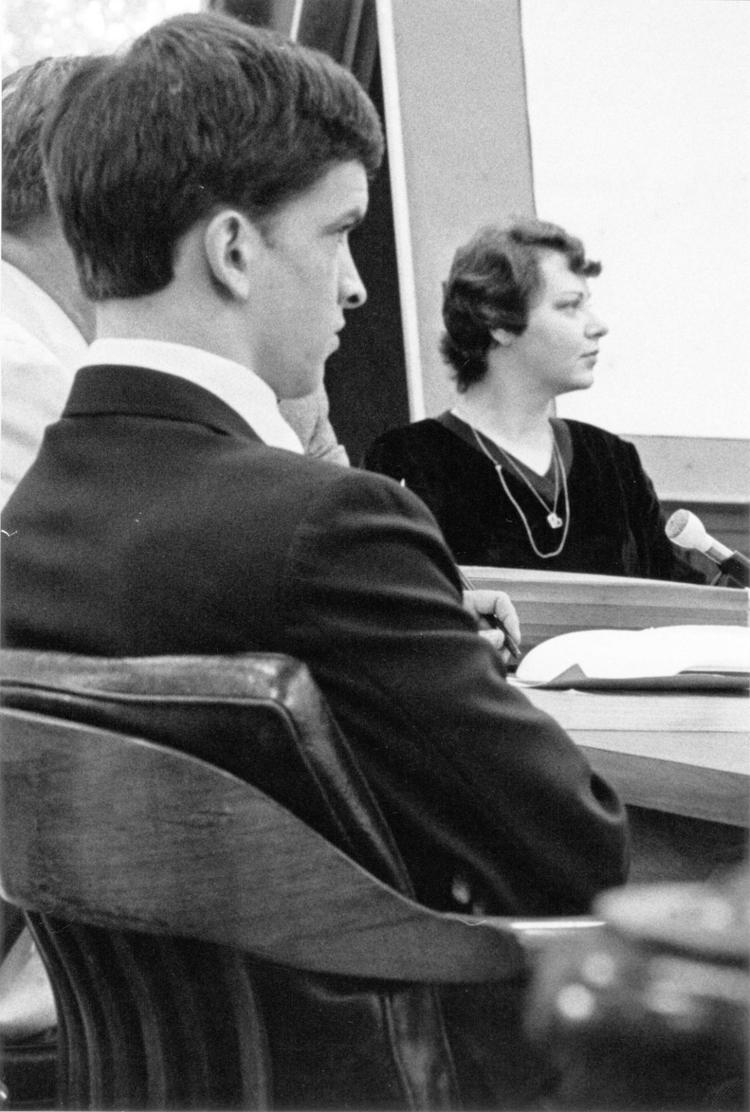 Sign up for our Crime & Courts newsletter
Get the latest in local public safety news with this weekly email.