In her 11 years working as a nurse who cares for and collects evidence from some of the most vulnerable victims of violent crimes, Kim Curran has seen a lot of colleagues leave the specialty in the first two years.
Widely seen as one of the toughest jobs in nursing, being a forensic nurse means helping patients in the grip of what the profession calls "acute trauma." They can be survivors of sexual assault, domestic violence, elder abuse or — worst of the worst — child abuse, sexual or physical.
But Curran, who both manages and works hands-on in the Forensic Nurse Examiner program at Meriter Hospital, is clear-eyed about what keeps her coming to work — even as victim caseloads rise to record levels. The program is the only one of its kind in Dane County and one of the few statewide with staff trained to work with child victims, many of whom travel two hours for care.
"We've all had times we've wanted to walk away," Curran said. "Anyone who tells you they haven't is not being truthful. Some days are awful.
"But the good days outweigh the bad," she added. "When a child hugs you at the end of an exam, there's just no words for how good that can make you feel."
One of about 40 forensic nursing programs statewide, according to the state Department of Justice, Meriter's program sees the second-largest number of victims annually after Aurora Sinai Medical Center in Milwaukee, which did 736 sexual assault exams in 2015, plus 252 exams for domestic violence victims, officials said. Meriter completed a total of 518 victim exams.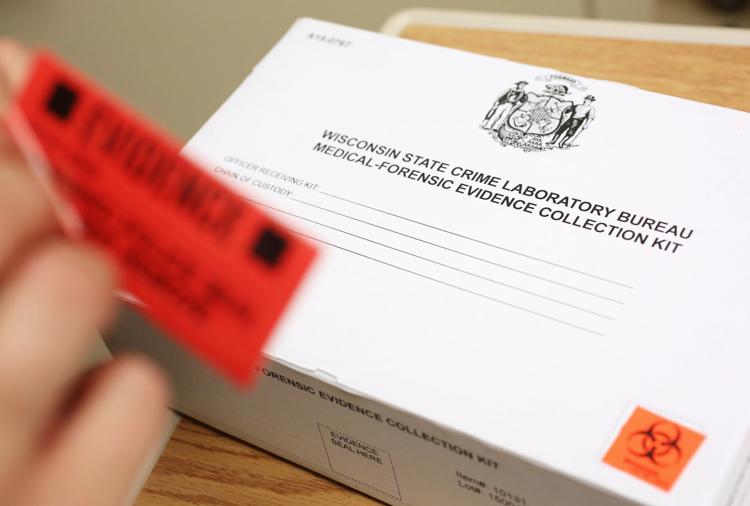 The 15 forensic nurses who work at Meriter Hospital are seeing a steady increase in all types of cases.
Domestic violence showed the highest jump since 2012, increasing from 9 to 64 exams in 2015, according to program records. The rise was attributed in part to an increased emphasis by police and medical providers on investigating and documenting chokings.
Because being choked doesn't always leave marks, forensic nurses are trained to use special cameras to document injuries inside a victim's throat that could otherwise be missed — making for stronger court cases, police and advocates said, and possibly saving lives.
A history of strangulation attempts often precedes homicides in abusive relationships, advocates said. In addition, internal throat swelling after an attempt can continue for days and cause death if not treated.
"It's super critical work," said Patti Seger, executive director of End Domestic Abuse Wisconsin, about what forensic nurses do in choking cases. "They have the ability to know if somebody needs to stay in the hospital for observation. It leads to better health care."
Created by Meriter Hospital and the YWCA in 1988 but run solely by Meriter for the past 20 years, the program's 518 victim exams last year were a record high. The total included 446 sexual assault victims, 64 domestic violence cases and eight child physical abuse exams. Patients come mainly from throughout south-central Wisconsin, officials said.
Meriter Hospital spends about $400,000 annually on the forensic nursing program, UnityPoint Health-Meriter spokeswoman Leah Huibregtse said. Financial support comes from sources including the hospital's foundation, donations and the state's crime victim compensation fund.
Madison's two other hospitals, St. Mary's and UW Hospital, routinely send their forensic patients to Meriter, or Meriter nurses travel to those hospitals to see patients. An exception is child abuse victims with severe head trauma, which is typically diagnosed and documented for court purposes through the UW Child Protection Program at American Family Children's Hospital, Curran said.
Another local partner with Meriter is Madison's Safe Harbor Child Advocacy Center, where investigators take children who are suspected victims of sexual or physical abuse for forensic interviews by specialists trained to find out what may have happened by speaking with them.
Meriter's role in those cases typically is to provide the forensic exams for children who disclose sexual abuse, Safe Harbor program manager Jennifer Ginsburg said.
"Sexual assault (at any age) is one of those crimes where there's generally not a witness, so what you need is an element of physical evidence," Ginsburg said.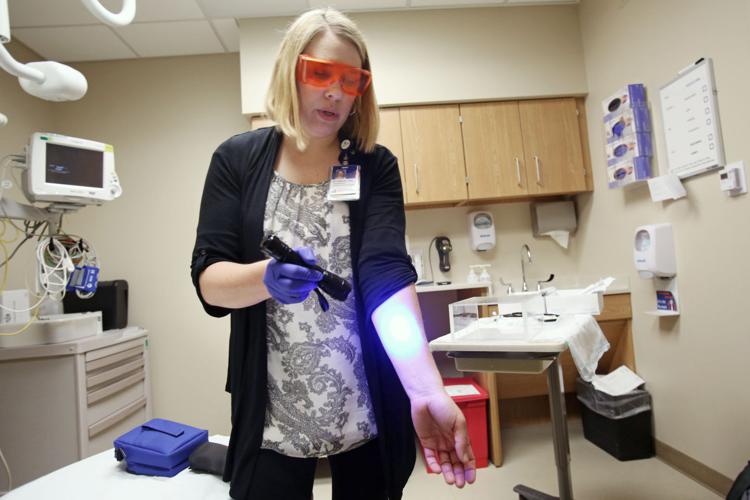 The forensic exam for sexual assault victims of any age follows state-approved, standardized protocols for the collection and packaging of evidence for analysis by the state Crime Lab. Nurses can use medical swabs, fingernail scrapings, photographs, alternative light sources that can detect the presence of bodily fluids, and other tools to find evidence and document injuries.
But beyond the forensic exam, Safe Harbor relies on Meriter forensic nurses to provide emotional support and "head-to-toe wellness exams" for the young victims sent there, Ginsburg said. That could include treatment for diseases, pregnancy prevention and any injuries, she said.
"So many of the kids who are sexually abused — they feel like they're damaged," she said. "So for them to have an exam that helps them know their body is OK, that's key."
Meriter's program is available 24 hours a day to anyone who needs help, regardless of ability to pay or insurance provider, Curran said.
Last month, after nearly 30 years with the same moniker, Meriter's forensic nursing program changed its name to better reflect the scope of its services.
Known for decades by police, prosecutors and victim services providers by the acronym SANE — which stands for Sexual Assault Nurse Examiner — in early April it was rechristened the Forensic Nurse Examiner program.
Beyond victim exams, forensic nurses at Meriter provide training for law enforcement, serve as expert witnesses in court, do informational presentations for colleges and service providers, and connect victims with community resources, such as the Rape Crisis Center.
Meriter's forensic nurses "do a lot of training of newer officers, explaining how the exams work," said Madison Police South District Det. Lt. Matthew Tye, who supervises sensitive crimes detectives citywide. "Things are constantly changing as science evolves, and they are critical in monitoring that and getting that information to police."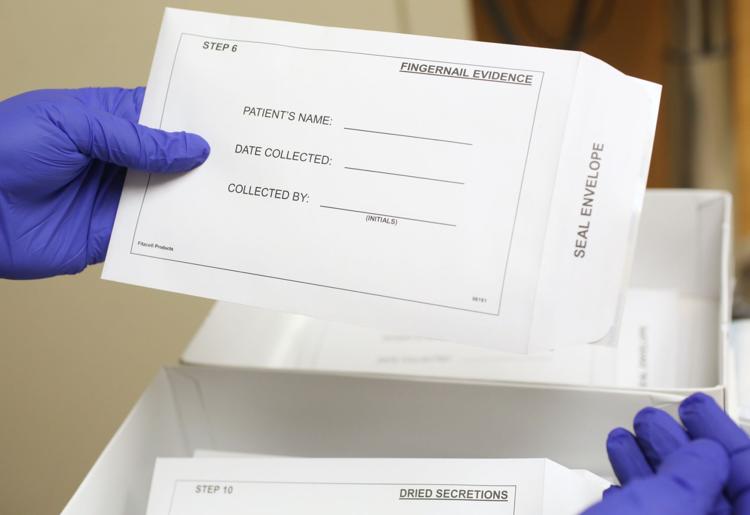 The Madison Police Department is the most frequent law enforcement user of Meriter's program, out of more than 60 others that use it annually. Madison police last year took 178 victims for forensic exams at Meriter, for a third of the program's total exams. The next closest users were the Dane County Sheriff's Office with 17 and Fitchburg Police at 16.
Victims also are referred to Meriter's program through other agencies or arrive on their own. Sexual assault victims are not required to file a police report, Curran noted. Victims have 91/2 years to make a decision, in keeping with the state's 10-year statute of limitations on sexual assault, minus six months set aside for processing of evidence kits.
Since 2000, Meriter's program also has done exams to collect evidence from people suspected of crimes, including homicide. Law enforcement pays for suspect exams.
"It's pretty profound to swab the hands of someone who may have just killed a person," Curran said. "But your job as a nurse is not to judge them. You are just very matter-of-fact about it. It's your job to be the neutral medical evidence collector."