Prosecutors added three reckless endangerment charges Monday against a 19-year-old man who was arrested on State Street last month during an incident in which one police officer shot another while trying to arrest the man.
An amended complaint filed against Katoine L. Richardson, of Madison, added one count of first-degree reckless endangerment and two counts of second-degree reckless endangerment atop the charges Richardson already faces. Those include possession of a firearm by an ineligible person, resisting an officer causing injury, carrying a concealed weapon and three counts of felony bail jumping.
In court Monday, Richardson's attorney, state assistant public defender Stanley Woodard, formally entered not guilty pleas for Richardson. His next court date is in February.
The original criminal complaint states police monitoring street cameras noticed Richardson on State Street during hours in which he was supposed to be under a curfew and attempted to stop him, but a foot chase ensued, during which Richardson pulled out a handgun.
The complaint states police tackled Richardson and were able to get the gun away from him and handcuff him. The complaint states Officer Edward McKinley sustained a hip injury and was treated at a local hospital. McKinley was the sole witness to testify at a preliminary hearing on Oct. 21, but he was not asked then about his injury.
District Attorney Ismael Ozanne said at the October hearing that additional charges were likely.
The amended complaint adds:
An officer identified only by the initials K.B. — possibly Keith Brown, whom officials have said fired the shot that injured another officer — told state Division of Criminal Investigation agents he saw Richardson holding a gun as Richardson was chased by Officer Richard Bruess. The officer said he slowed up as he approached Richardson because the gun appeared to be pointed at the officer, K.B., and continued to be pointed toward K.B. from a distance of seven to 10 feet.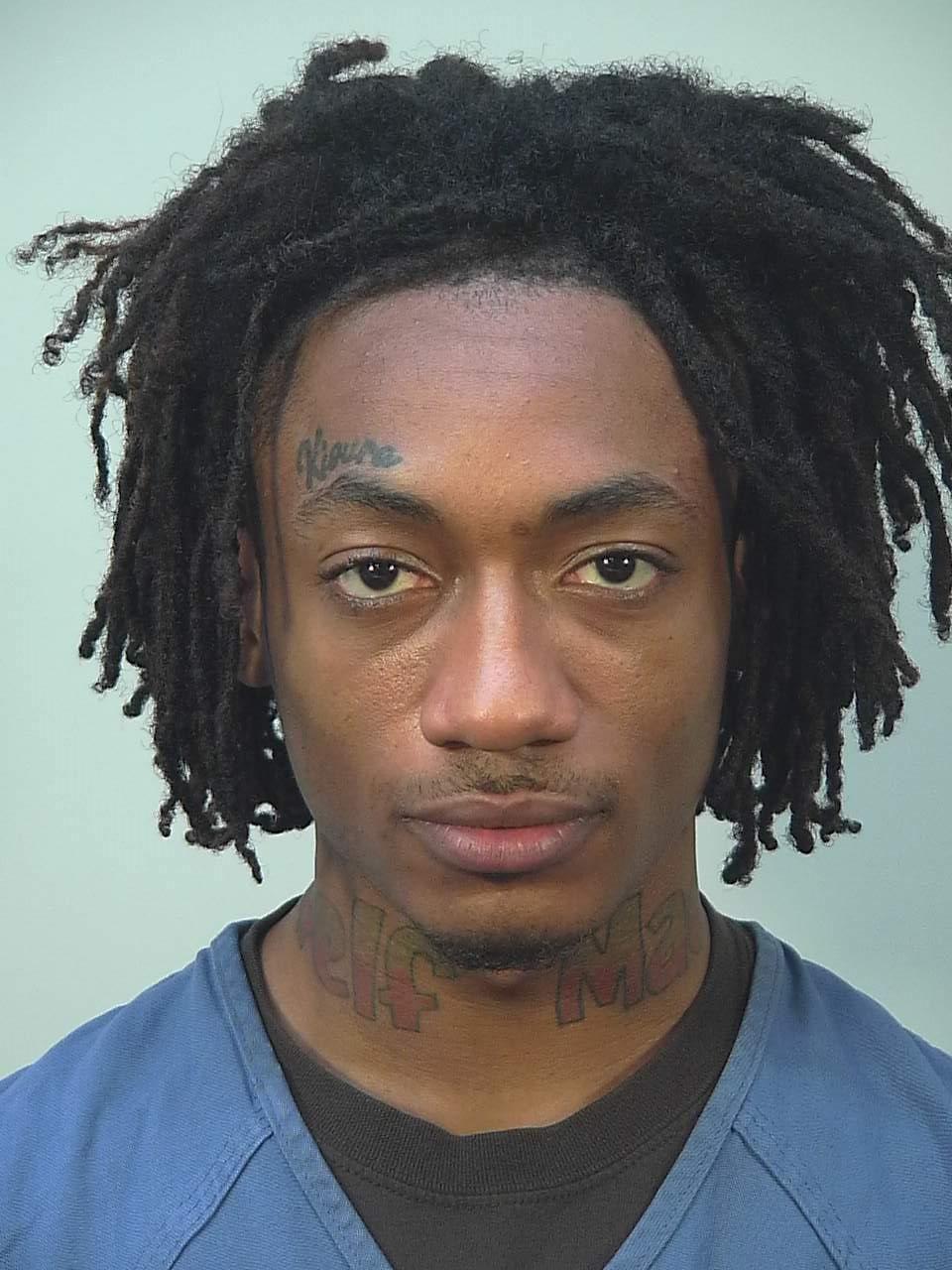 McKinley, as he testified at October's preliminary hearing, told agents he saw Bruess tackle Richardson in front of Mondays bar, and as McKinley ran over to assist, he saw Richardson holding a semi-automatic handgun. McKinley also said Richardson pointed the gun at him, and saw him pull back the slide to put a bullet into the gun's chamber.
McKinley said he grabbed the gun with both of his hands. He said Richardson had the gun in his left hand and his finger was on the trigger guard. As McKinley tried to push the gun down with his hands, he heard a gunshot, saw a muzzle flash and felt the gun recoil in his hands.
McKinley told the agents Richardson tried to chamber another round but he was able to prevent him from doing so until other officers disarmed Richardson.
At the preliminary hearing, McKinley testified Richardson's gun, when it went off, was not aimed at McKinley or any other officers.
The amended complaint does not mention how an officer not yet publicly identified by investigators was shot by Brown.
Richardson is free after local activists posted $11,000 bail for him on Oct. 21.
---