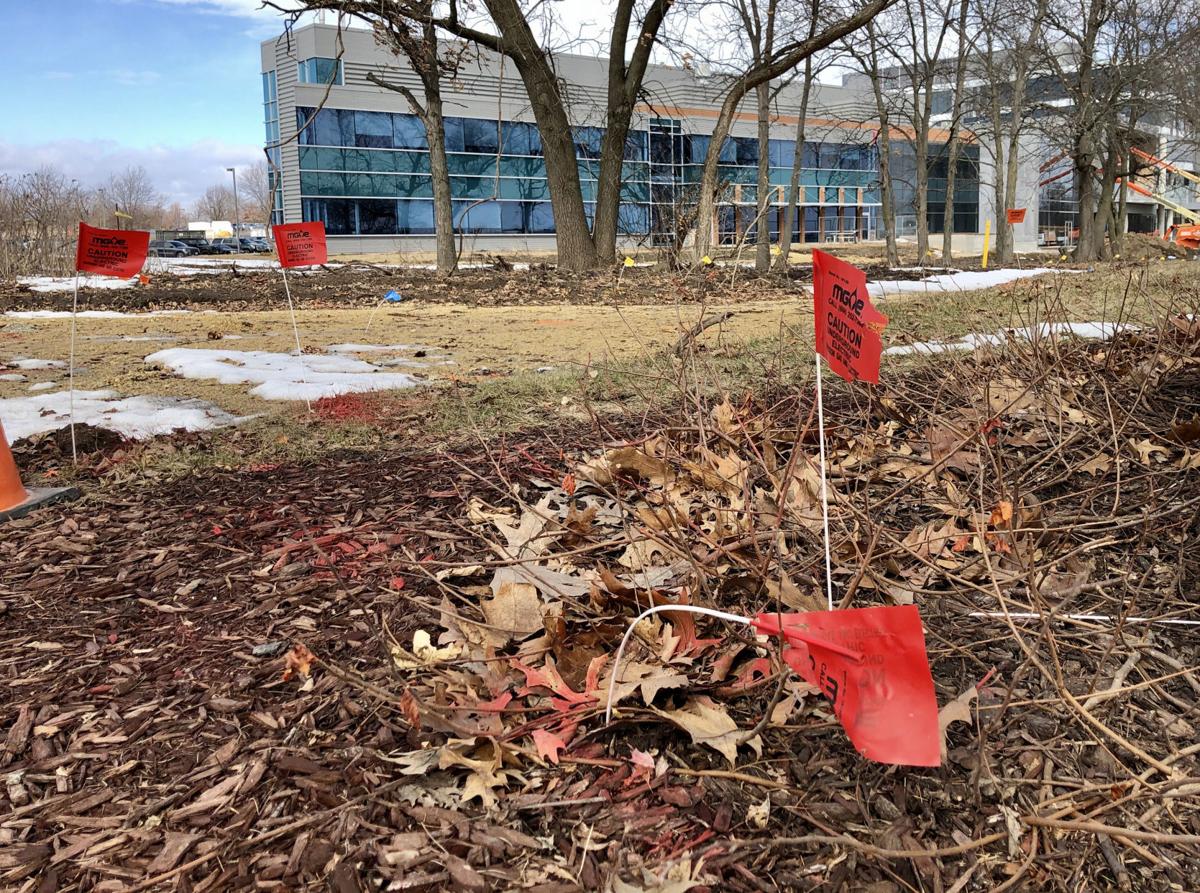 Wisconsin utility regulators have fined one contractor and sanctioned another for violating the state's pipeline safety laws.
The Public Service Commission voted unanimously Thursday to fine Milenium Inc., of Wayne, Michigan, $5,500 and approved a settlement requiring DeMars Plumbing of North Freedom to complete safety training.
Both cases involved damage to gas lines operated by Alliant Energy: Milenium damaged a gas main in Stoughton while installing communications lines; DeMars severed a service line in Wisconsin Dells. Neither case resulted in injuries or explosions.
"I don't think you can overstate the importance of the law," said PSC Chairwoman Rebecca Valcq. "This is about protecting human lives and property, to a lesser extent."
According to PSC records, Milenium was working as a subcontractor in December 2018 when its boring machine gouged a buried gas main in a residential area about 400 feet from Sandhill Elementary School.
State law prohibits mechanical drilling within 18 inches of a buried transmission line. Photos taken later showed the communications conduit entwined with the gas line.
Alliant had to replace a 3.5-foot section of pipeline, and Milenium paid the utility $4,300 for the damages.
The commission voted to fine Milenium $5,000 plus a 10% surcharge; the company faces a second $5,000 fine if it fails to pay and complete the required safety training or commits another violation this year.
As with previous cases involving buried pipeline regulations — also known as the one-call law — the commissioners voiced frustration with the lack of cooperation from Milenium, which did not respond to letters asking for its version of events and sent an out-of-state manager not involved in the Stoughton project to testify at a hearing, where he suggested the lines had been fraudulently marked after damage had occurred.
"Good for showing up," said Commissioner Ellen Nowak. "But I'm going to encourage people to show up and, one, actually have first-hand knowledge and two, not contradict facts already in evidence. Just a little bit of advice here to people in the future."
In the other case, DeMars Plumbing failed to call Digger's Hotline to have underground utilities marked before excavating on April 16 to install sewer and water lines. The contractor's backhoe severed a 1-inch plastic gas service line, disrupting service for one customer.
DeMars acknowledged the violation, the company's first, and agreed to accept a $500 fine.
Noting it would save staff time and resources, the commissioners voted to approve the agreement but drop the fine so long as the company completes safety training.
Commissioners acknowledged contractors' concerns about delays in getting lines marked and that they lose money when their work is delayed.
But they said the stakes are too high to cut corners.
"They're lucky nothing happened from a human standpoint," Nowak said. "There's life involved when they make a mistake."
The cases are the third and fourth adjudicated under a 2018 law that gave the PSC enforcement authority over the one-call statute.
Another six cases referred by Diggers Hotline remain under investigation.
In the first case, the PSC issued the maximum fine, $25,000, against VC Tech, the contractor who struck a Sun Prairie gas line in 2018, triggering an explosion that killed one firefighter and injured two others.
But nearly six months after that ruling, the PSC has yet to receive any payment or notification that VC Tech has completed the required safety course and has referred the case to another state agency for collection and enforcement.
"They're lucky nothing happened from a human standpoint. There's life involved when they make a mistake." Ellen Nowak, PSC commissioner
Sign up for our Crime & Courts newsletter
Get the latest in local public safety news with this weekly email.