Wisconsin utility regulators have scheduled hearings on a complaint against a contractor involved in last summer's fatal Sun Prairie gas explosion.
The Public Service Commission will hold back-to-back sessions on June 14 to gather evidence on whether drilling company VC Tech violated state law when it failed to notify the state utility call center, known as Diggers Hotline, before starting work on July 10.
VC Tech workers struck an underground gas line while boring a hole for fiber-optic communications cable being installed by Verizon. The blast killed Cory Barr, a captain with the Sun Prairie Volunteer Fire Department, and injured two other firefighters.
The investigation stems from a complaint filed by USIC Locating Services, the company that was contracted to mark the locations of underground pipes.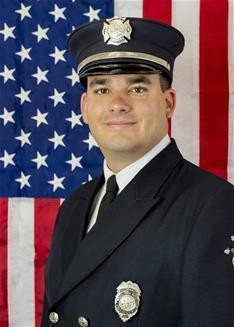 The PSC will take testimony from both companies starting at 10 a.m. Members of the public will be allowed to comment at the second hearing, which will begin immediately after the first.
Under state law, the commission can issue a fine of $25,000 per violation. VC Tech could face up to $500,000 in fines if the commission finds multiple violations.
Filed in December, the complaint is the first sent to the commission by Diggers Hotline under a 2018 law establishing an enforcement panel to handle complaints regarding natural gas and other hazardous materials.
Sun Prairie police determined there was no crime committed, instead blaming miscommunication between contractors. The federal Occupational Safety and Health Administration last month fined VC Tech and contractor Bear Communications for failing to notify the hotline.
Barr's widow, the injured firefighters and the city of Sun Prairie have each sued Bear, VC Tech, USIC and We Energies. Last week a Dane County judge declined requests to dismiss those cases.
Sign up for our Crime & Courts newsletter
Get the latest in local public safety news with this weekly email.