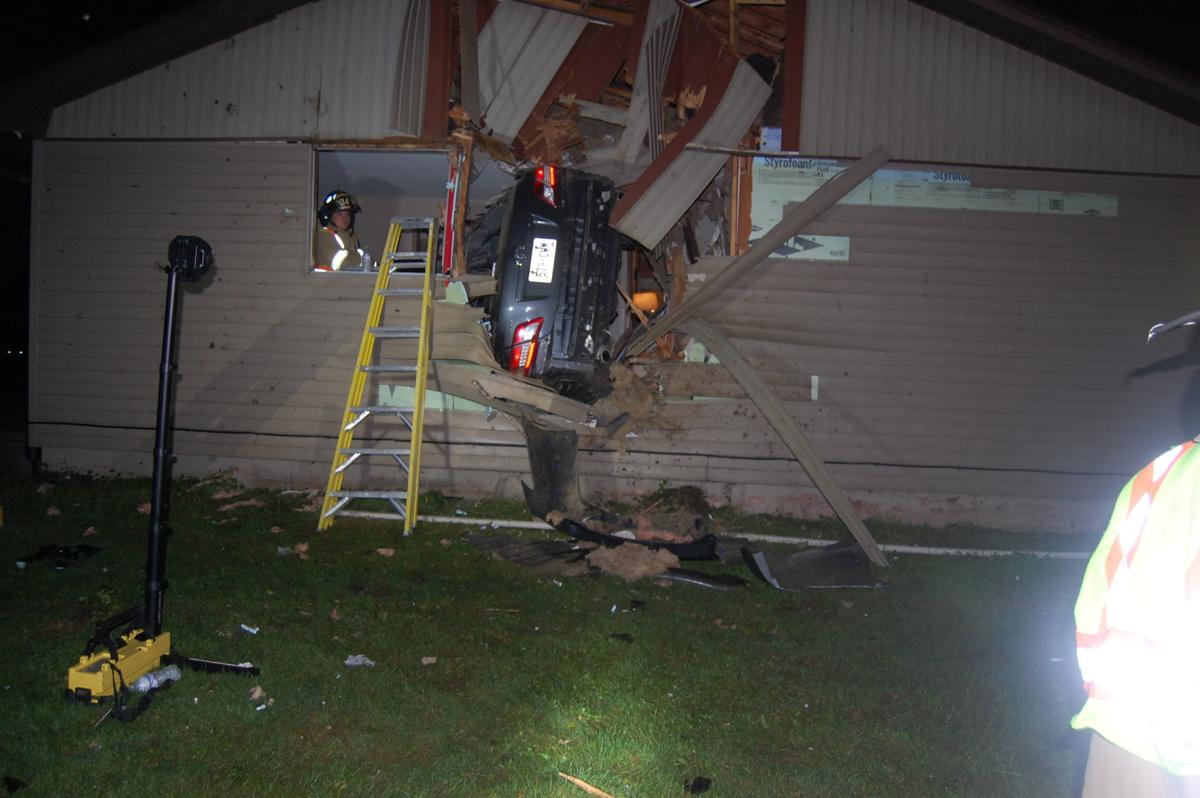 A drunken driver crashed into a house south of Columbus early Sunday morning, trapping a woman in a bedroom and leaving the car lodged sideways in the house, the Columbia County Sheriff's Office reported.
The crash at N279 Highway 89 remains under investigation, but it appeared the vehicle was speeding north on Highway 89, failed to negotiate a right turn, left the road and crashed into the house, the Sheriff's Office said in a news release.
Neither the woman nor a male resident, who was in the kitchen, was injured.
The driver, a 30-year-old man from Waterloo who was the lone occupant of the vehicle, sustained numerous non-life-threatening injuries and was arrested for operating a motor vehicle while intoxicated, said the Sheriff's Office, which didn't release his name.
"We are very lucky and grateful that this did not end up killing the homeowners. The force and impact of this vehicle impacting the house and then into bedroom was severe," Sheriff Roger Brandner said.
Columbus Fire Chief Randy Koehn said that "it appeared the car sideswiped a tree then struck a mound system used for septic tanks.
"It then went airborne, hit another tree and then into the house," he said.
Koehn said he spotted the driver a short distance from the house after emergency responders arrived on the scene. Koehn said the man was down on his hands and knees, clearly injured. The driver was taken by ambulance to UW Hospital in Madison.
Koehn said his department needed to use a ladder to get to the woman's bedroom window to get her out.
Sign up for our Crime & Courts newsletter
Get the latest in local public safety news with this weekly email.