When protesters in Madison tore down two statues outside the state Capitol on June 23, it renewed interest in the two works of art and spurred debate about what should be done next. Read on for a history lesson on the both the "Forward" statue that had come to symbolize women's rights and the figure of Union Army Capt. Hans Heg, a noted abolitionist. 
On June 23, protesters in Madison wrapped chains around "Forward," the bronze statue of a woman located at the State Street corner of Capitol Square, and pulled it down — while another statue, one of Col. Hans Christian Heg, was torn down from its spot at the top of King Street and dragged into Lake Monona.
The "Forward" statue is a replica of a Jean Pond Miner sculpture cast in 1893 and installed in the Capitol in 1895 that was designed as an allegory for devotion and progress, the embodiment of her home state.
Below is a look back at the history of the "Forward" statue, from the creation and then replacement of the original to the downing of the replica.
Photos: Look back at Madison's 'Forward' statue through the years as protesters down Capitol Square replica
Shaping 'Forward'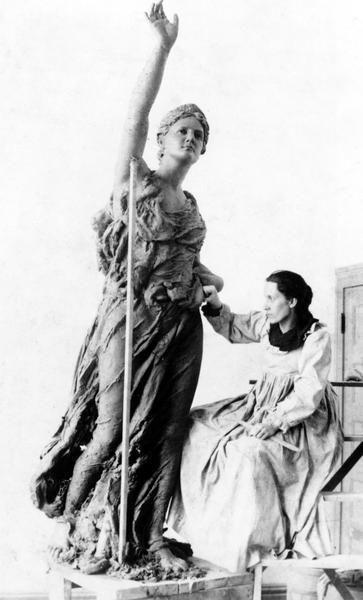 Standing tall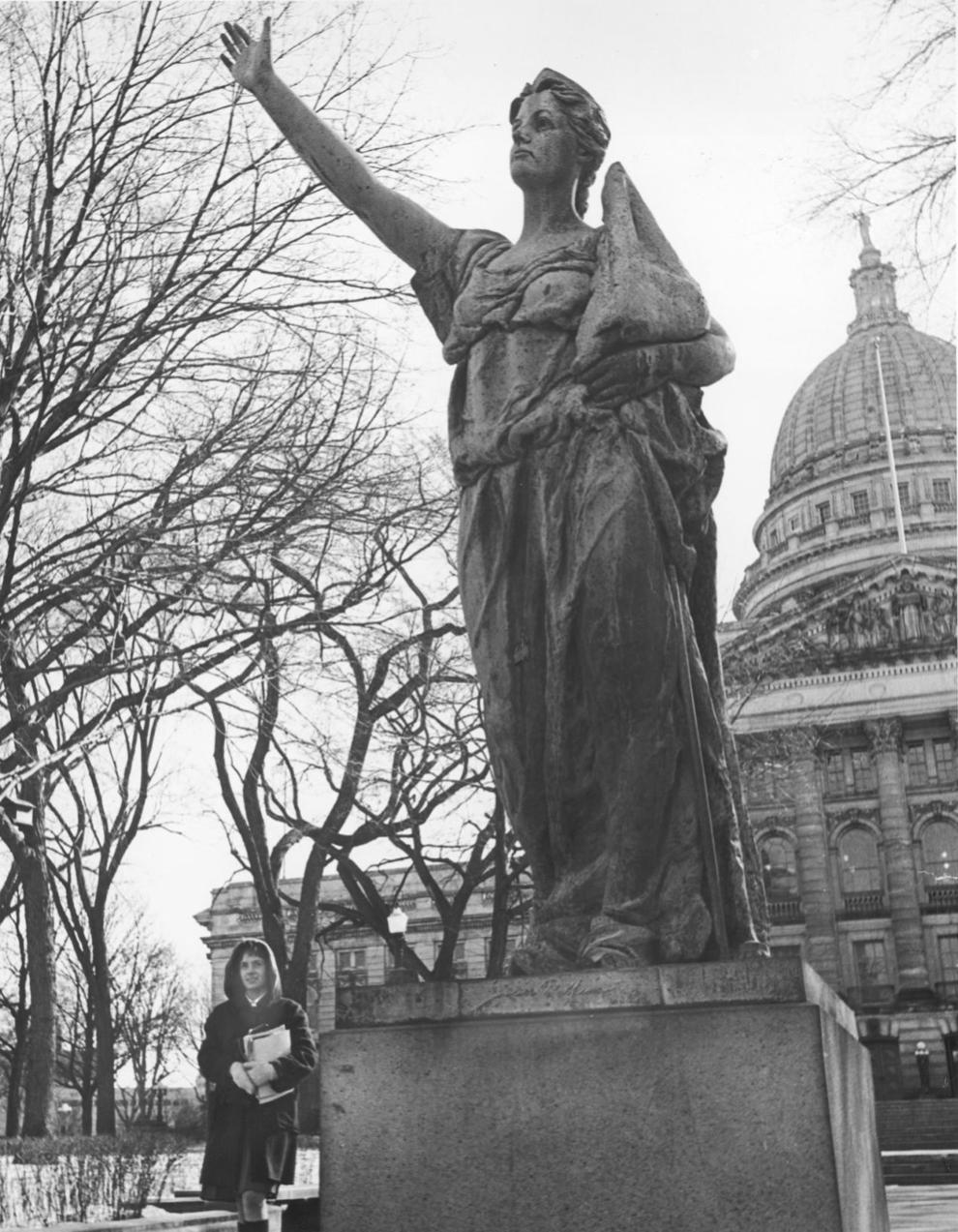 Original location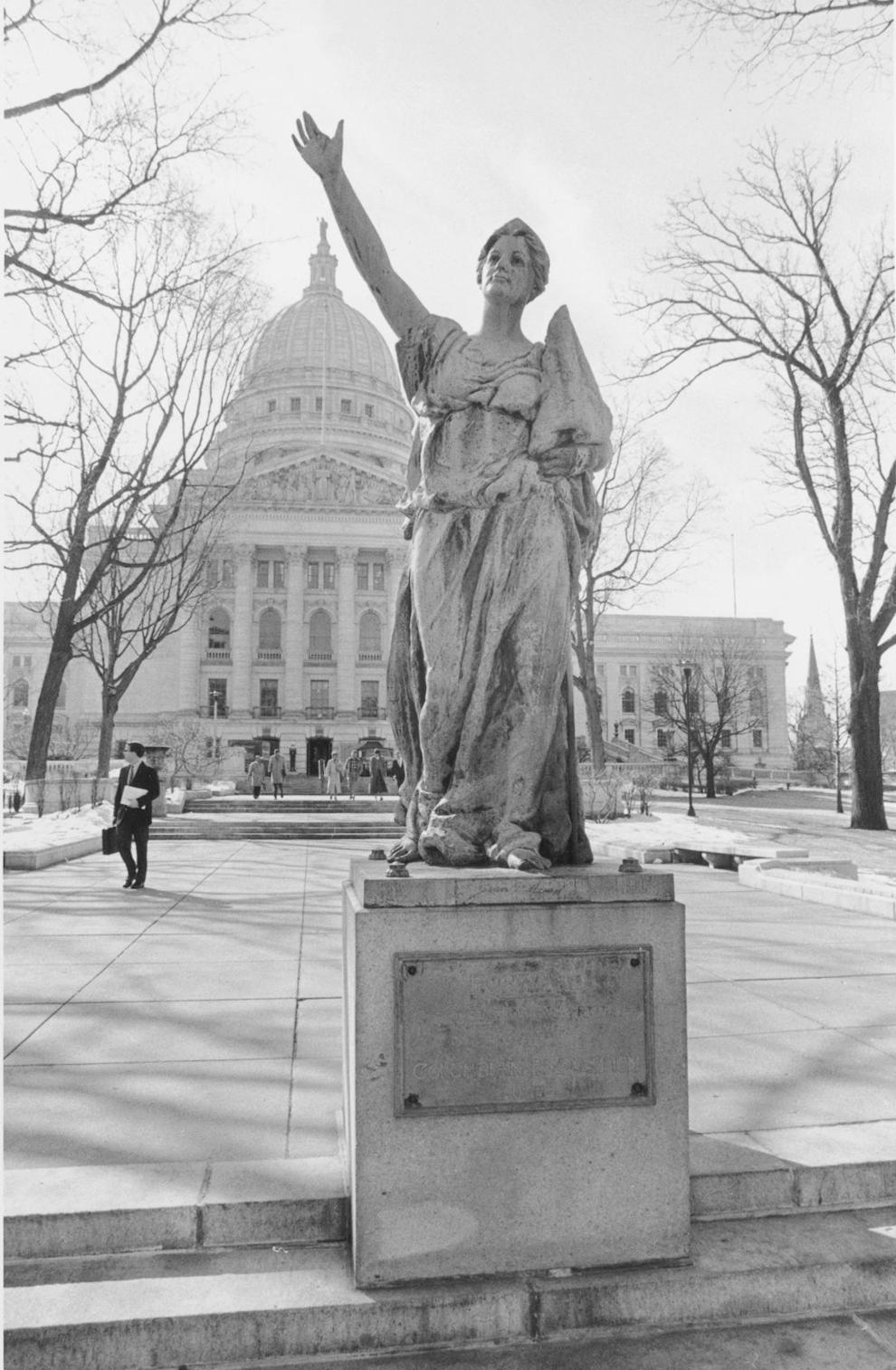 Standing with women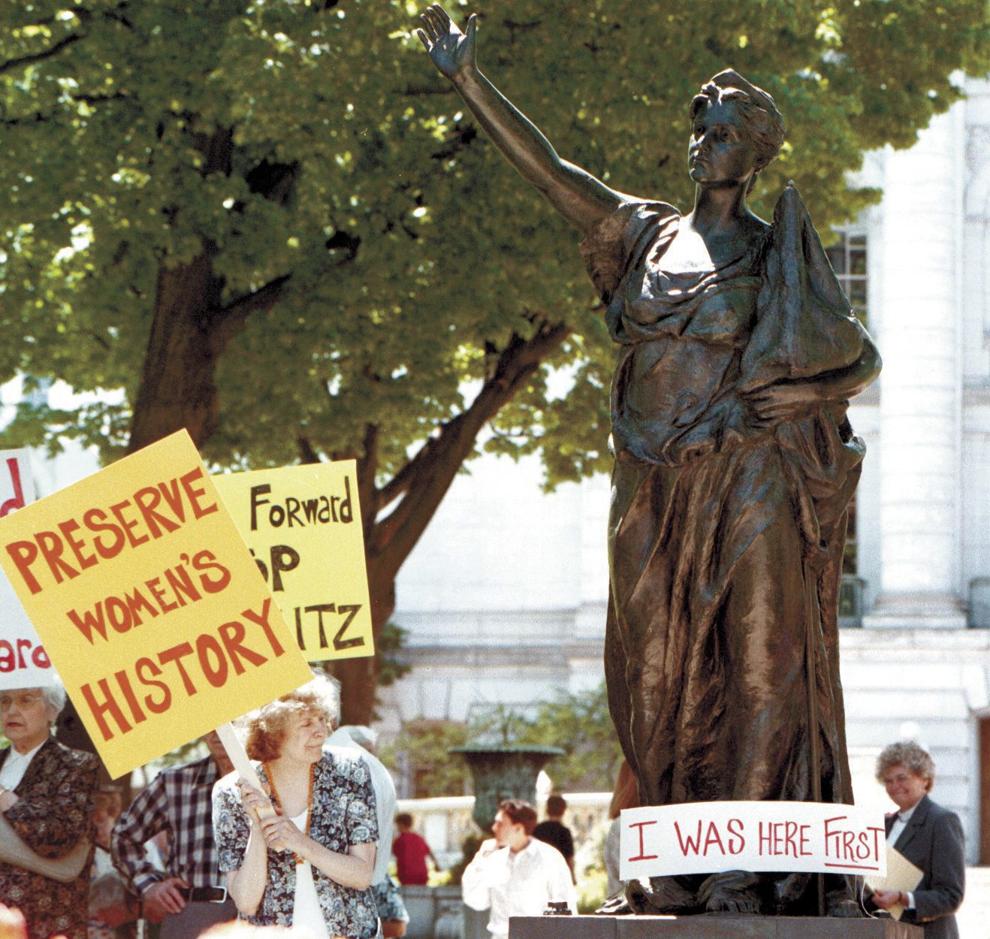 Escaping the elements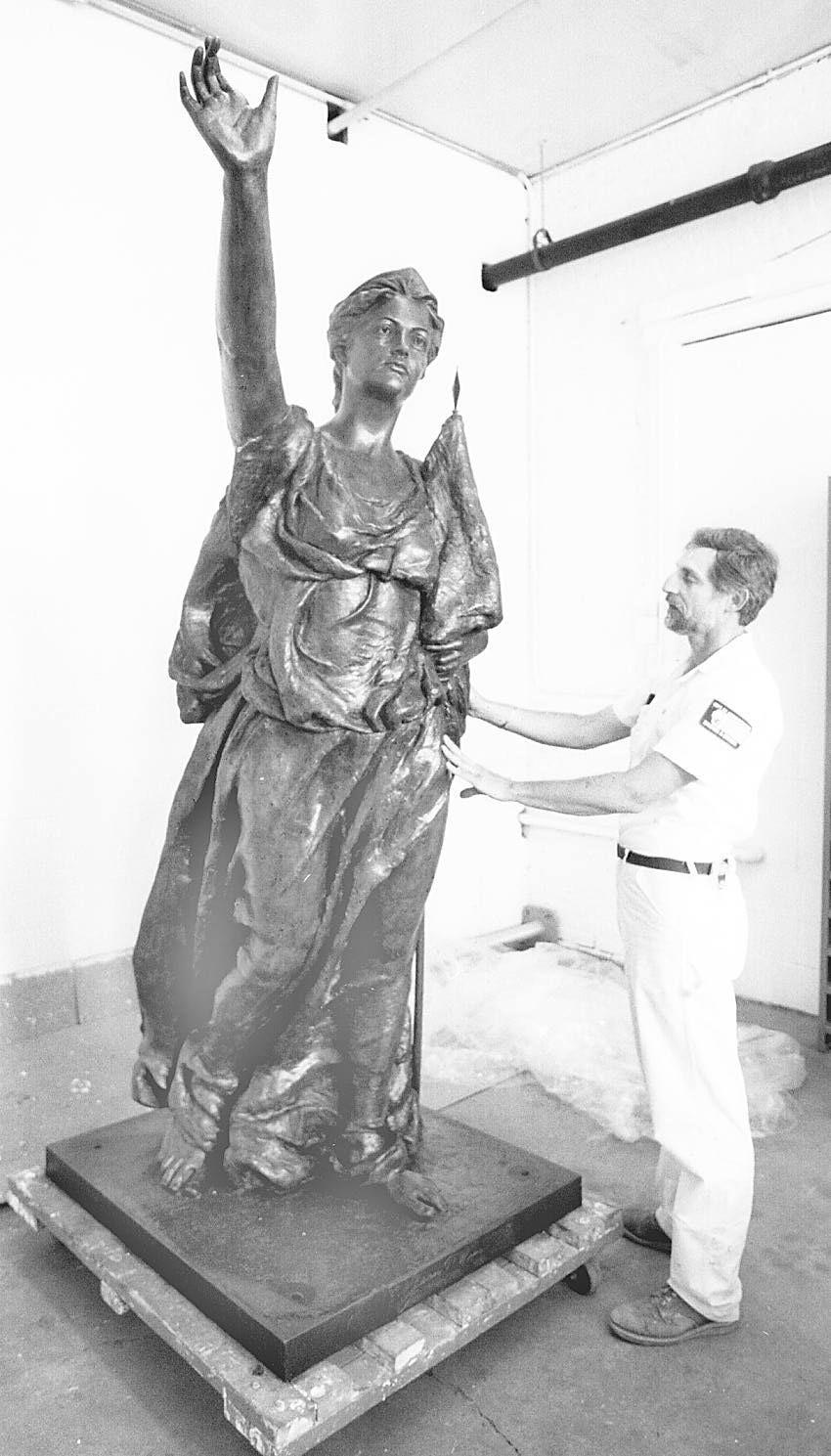 Adding a fresh coat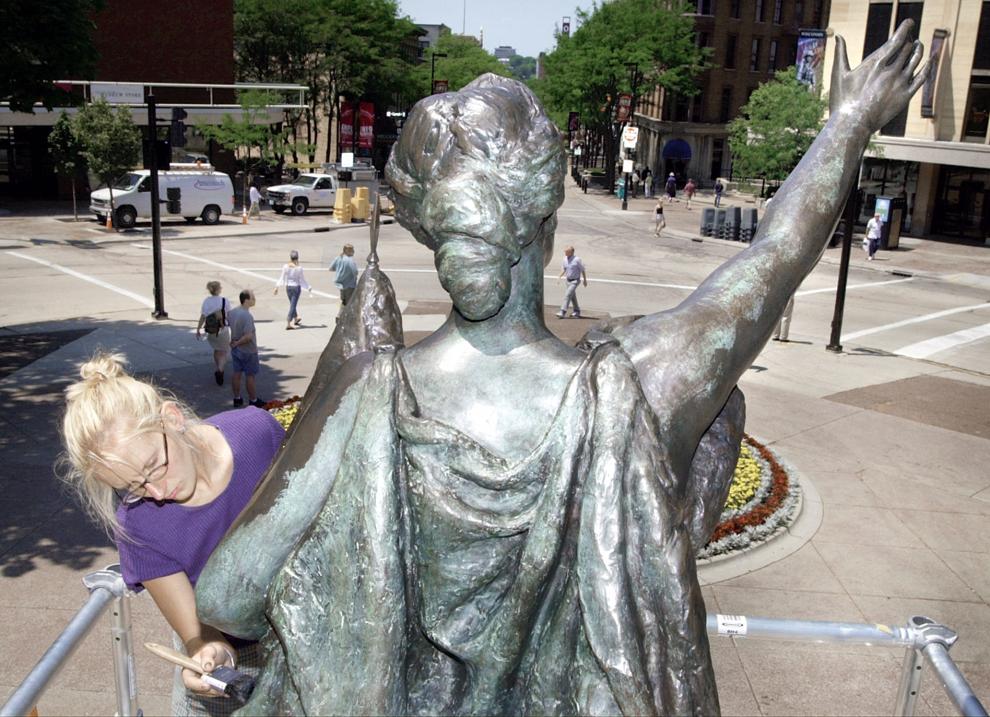 Braving the snow
Showing solidarity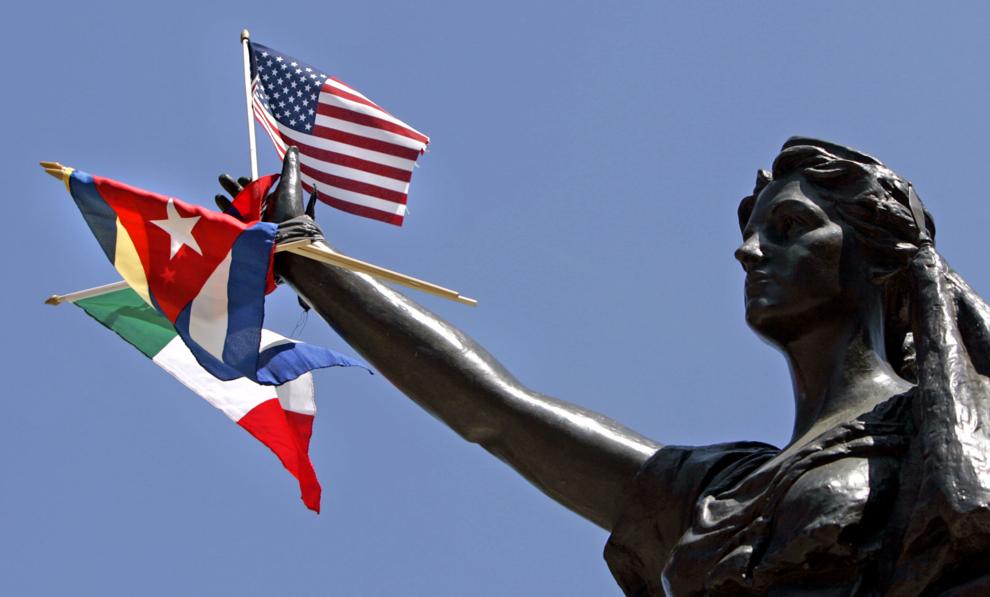 Recognizing love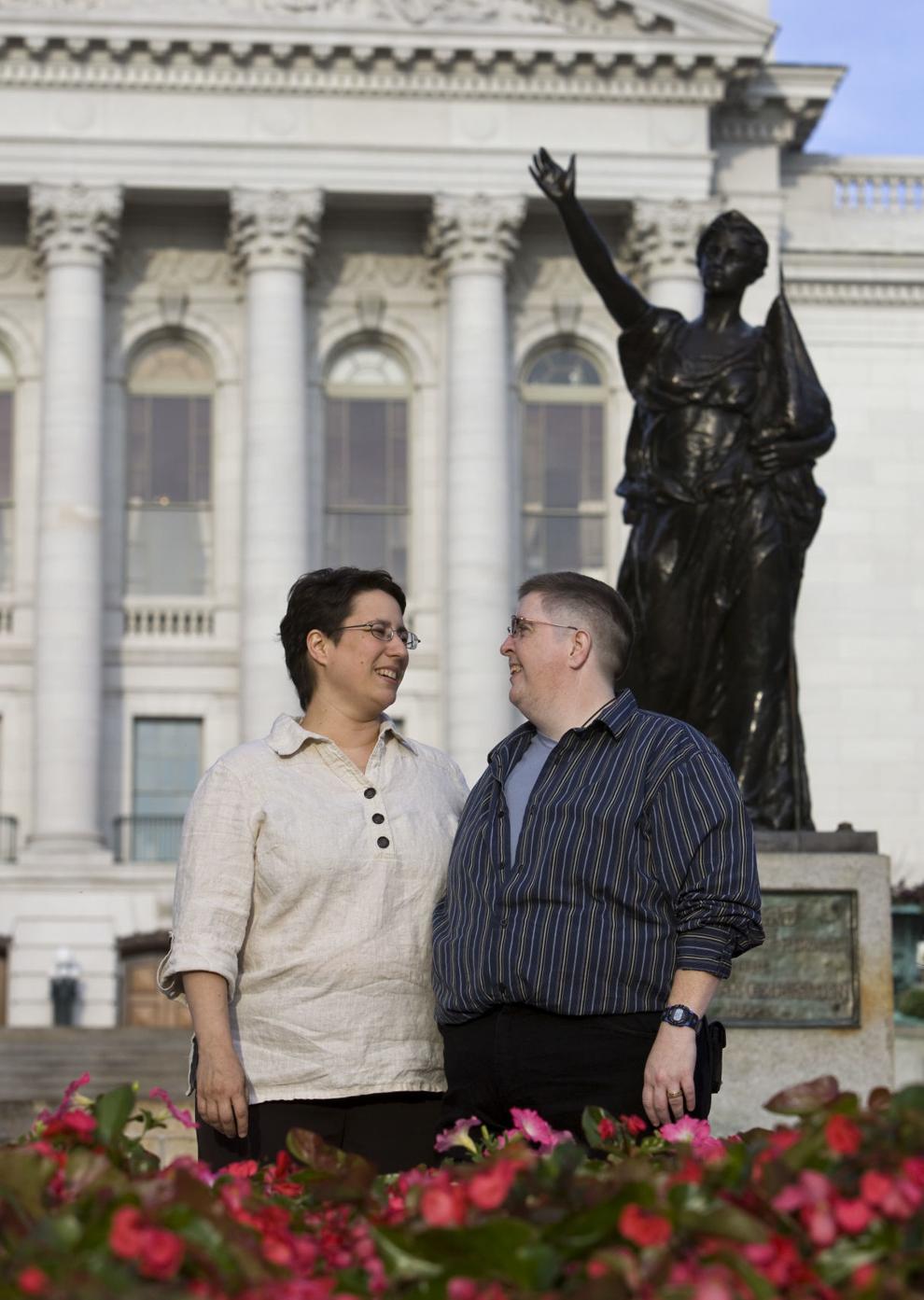 Blindfolded in protest
Blindfolded in protest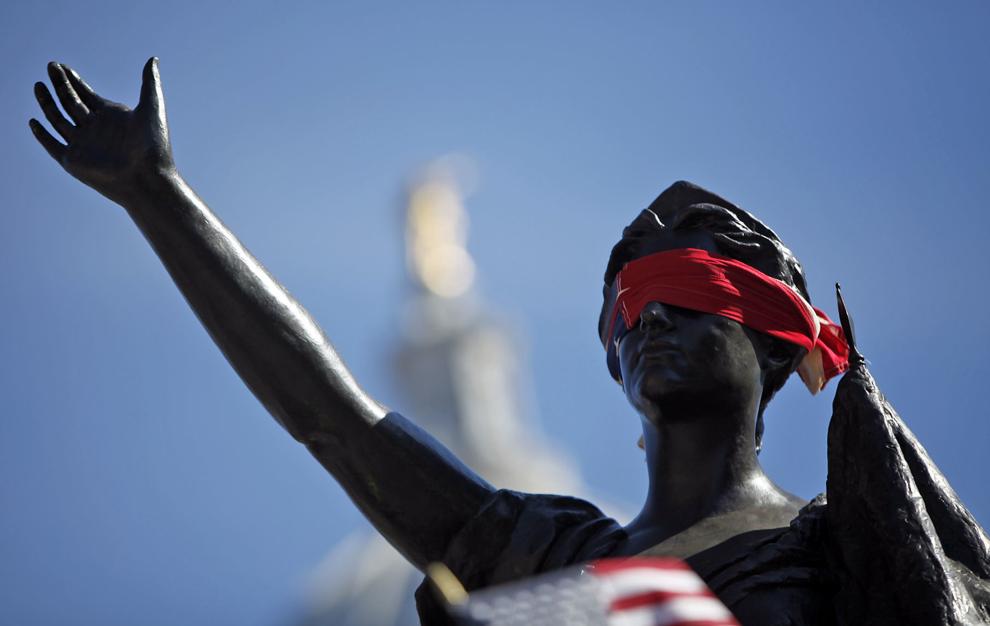 Digging in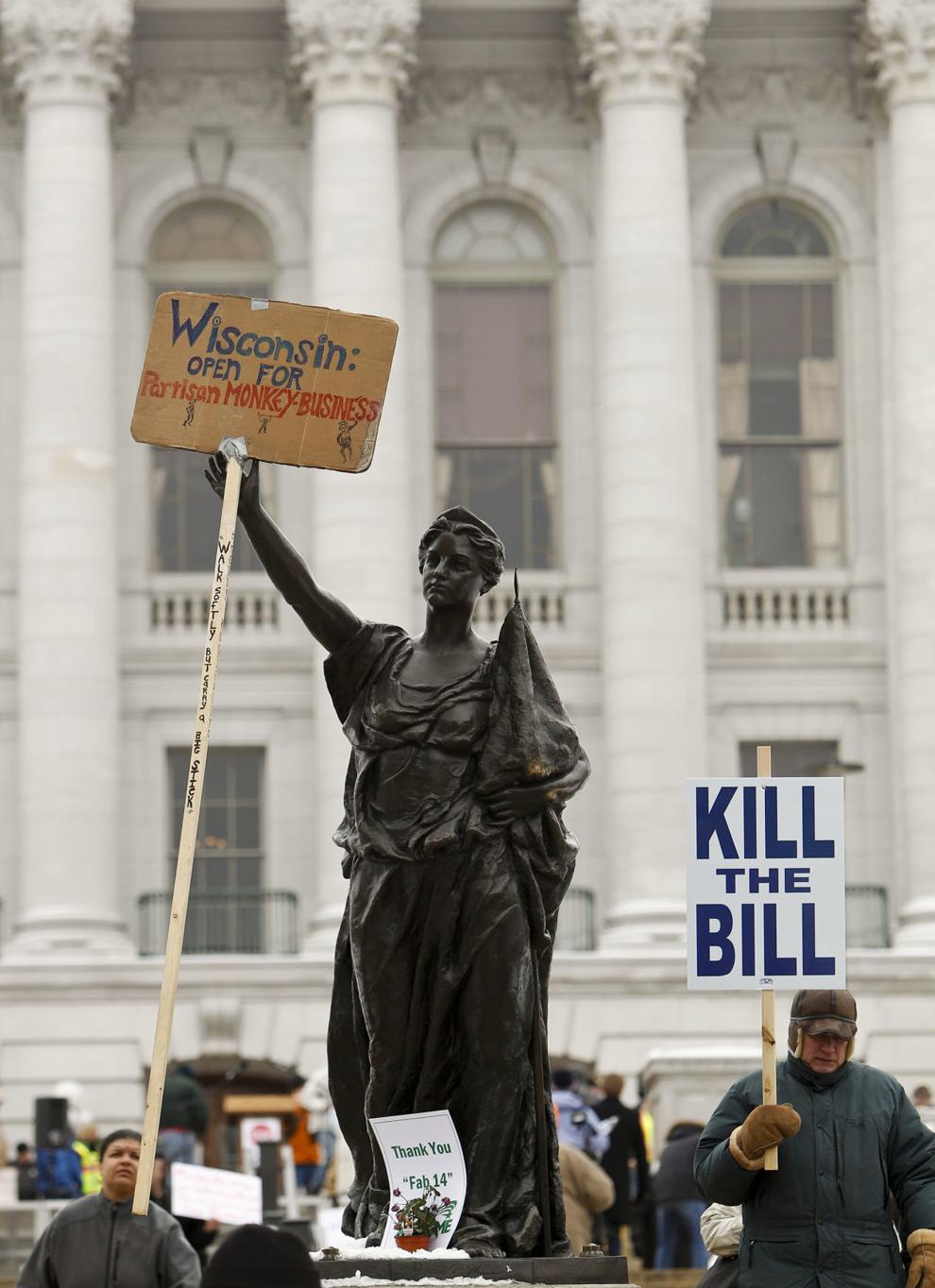 'For Sale'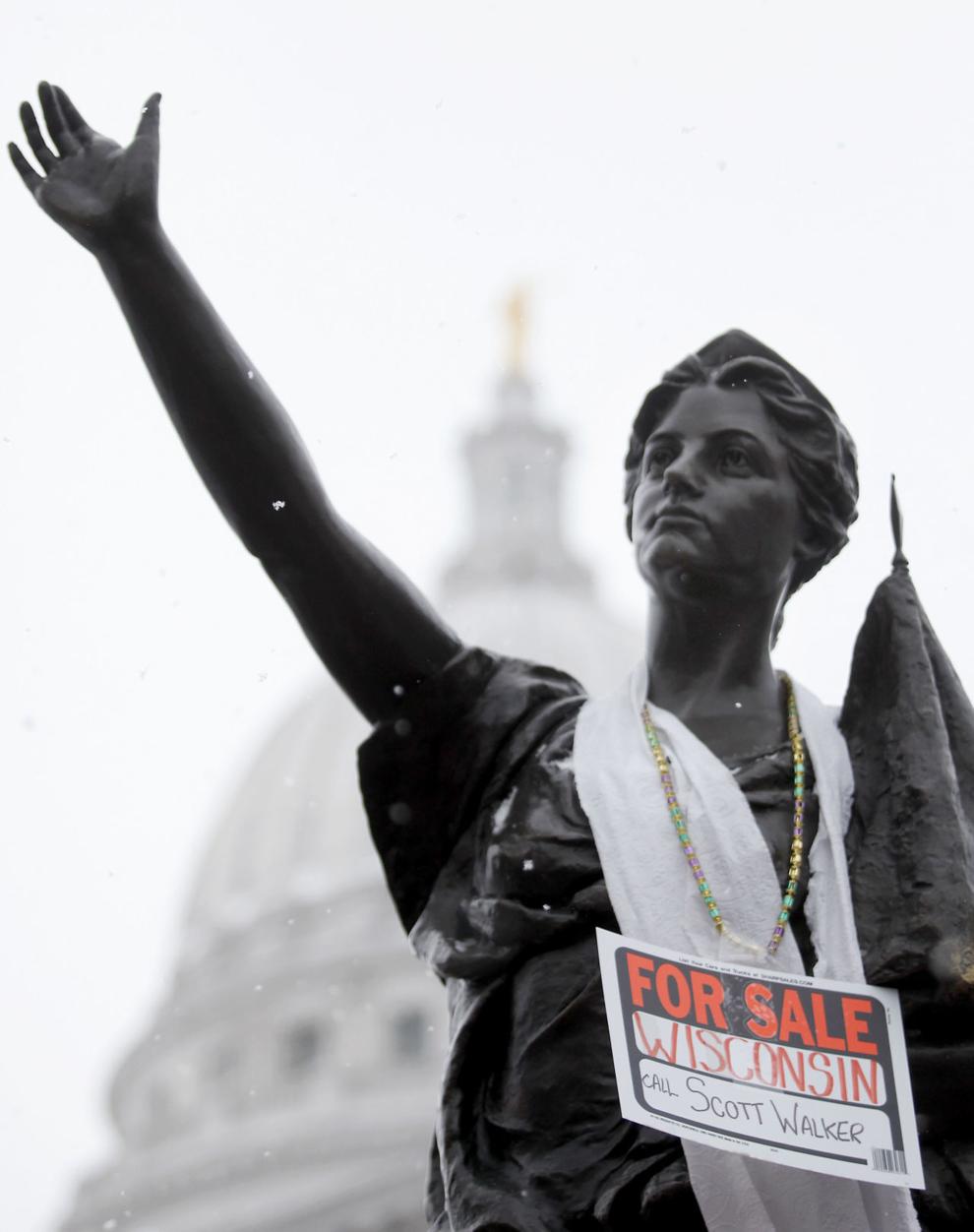 Battle drags on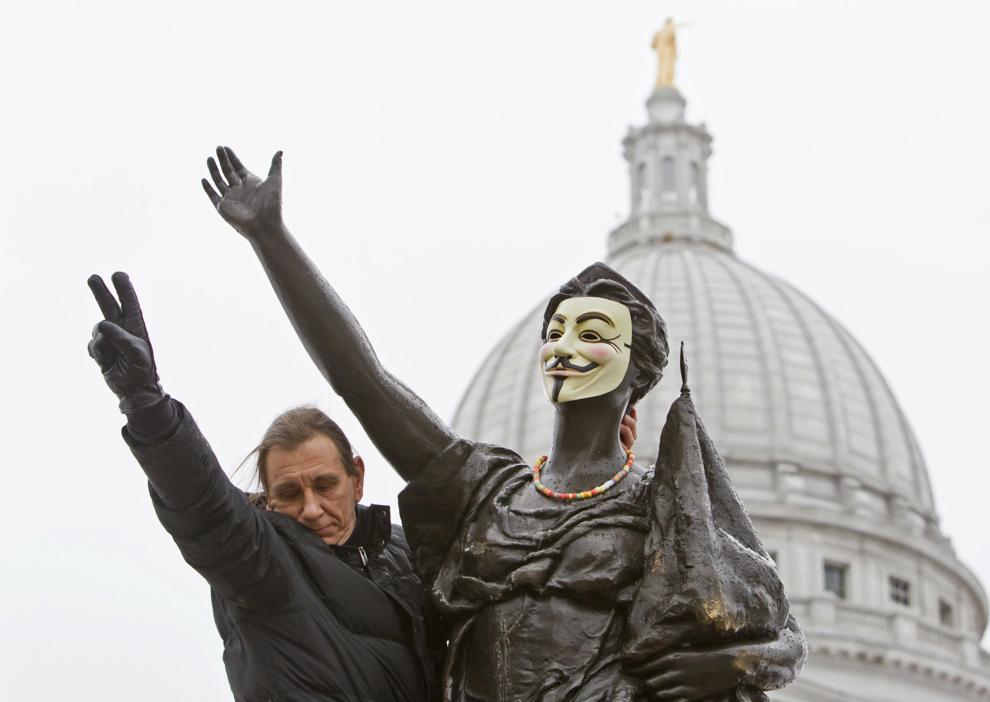 'Recall' Walker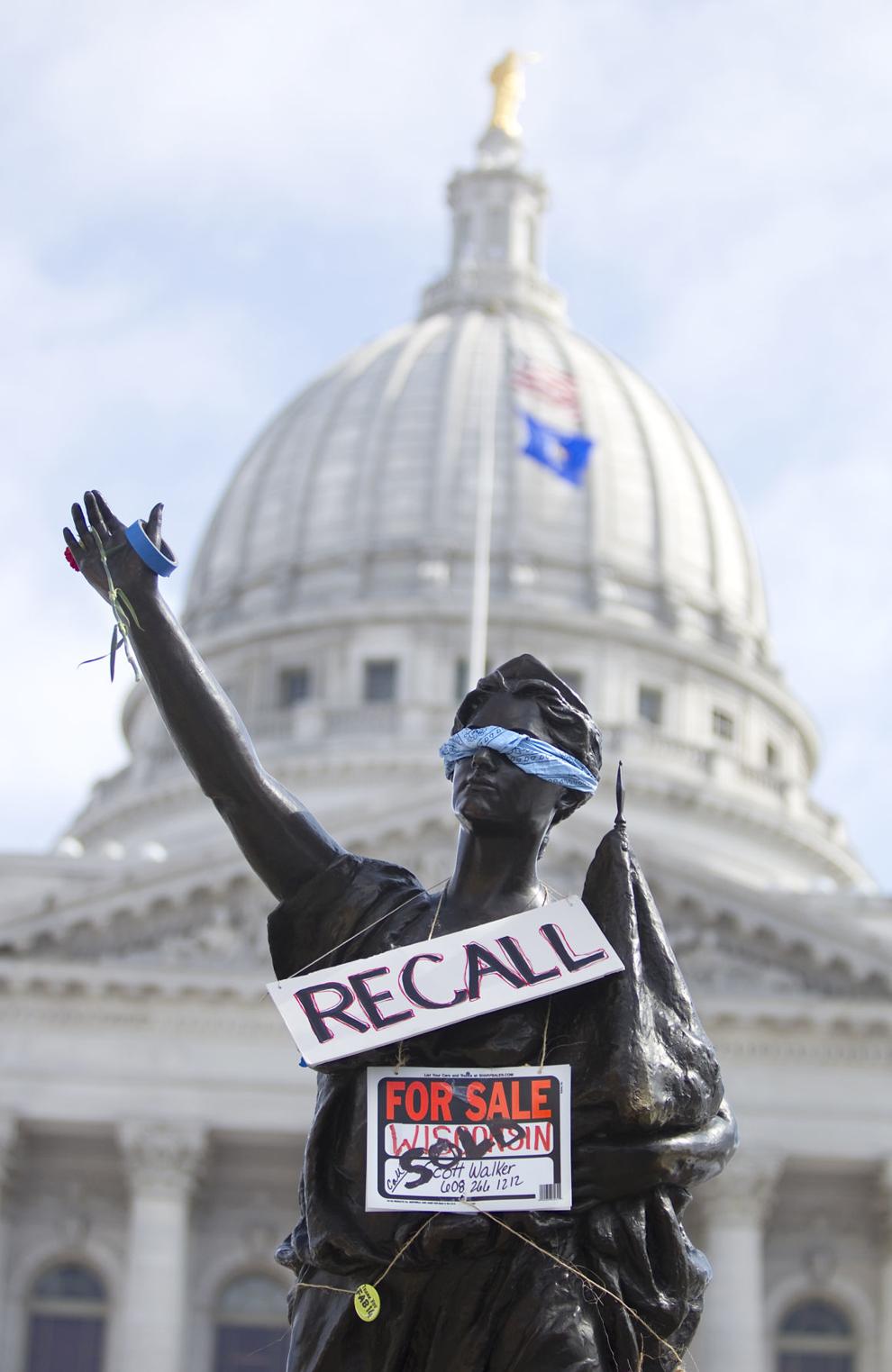 Starting young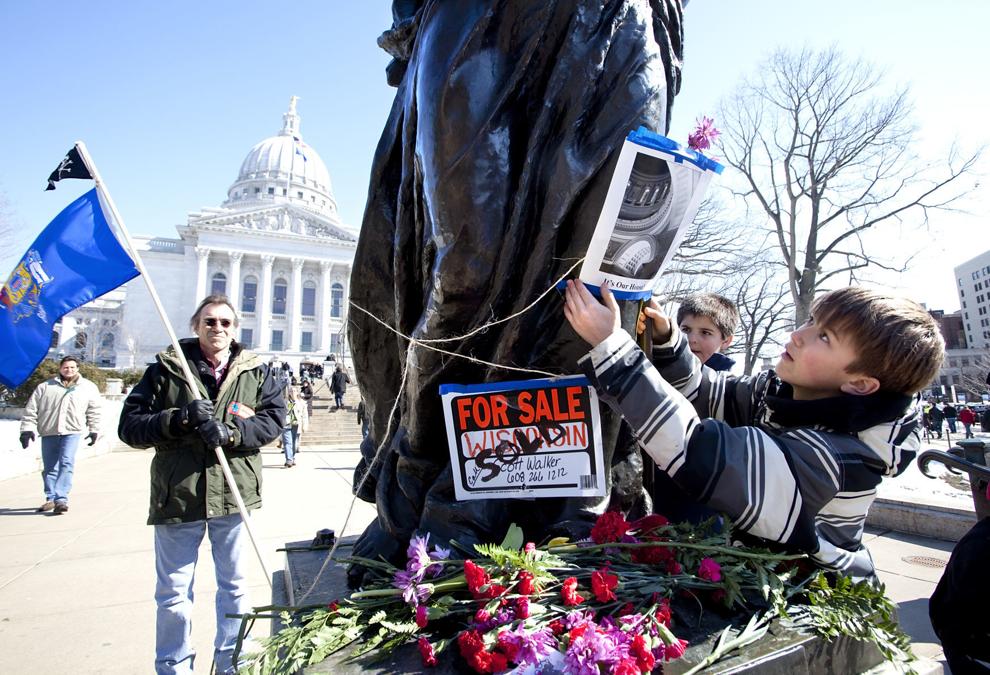 In full bloom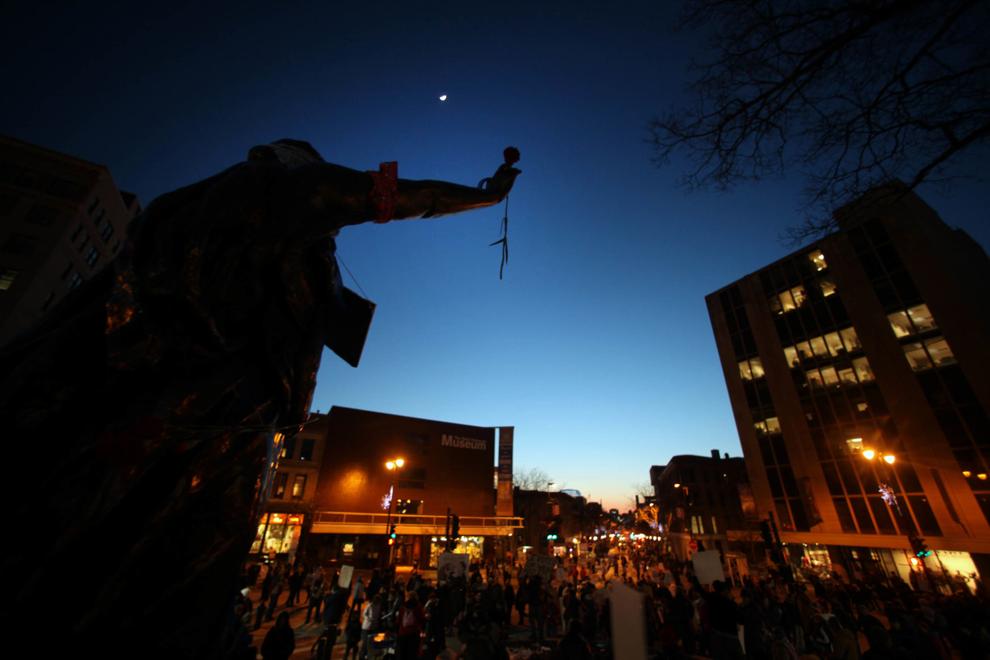 Setting a strong example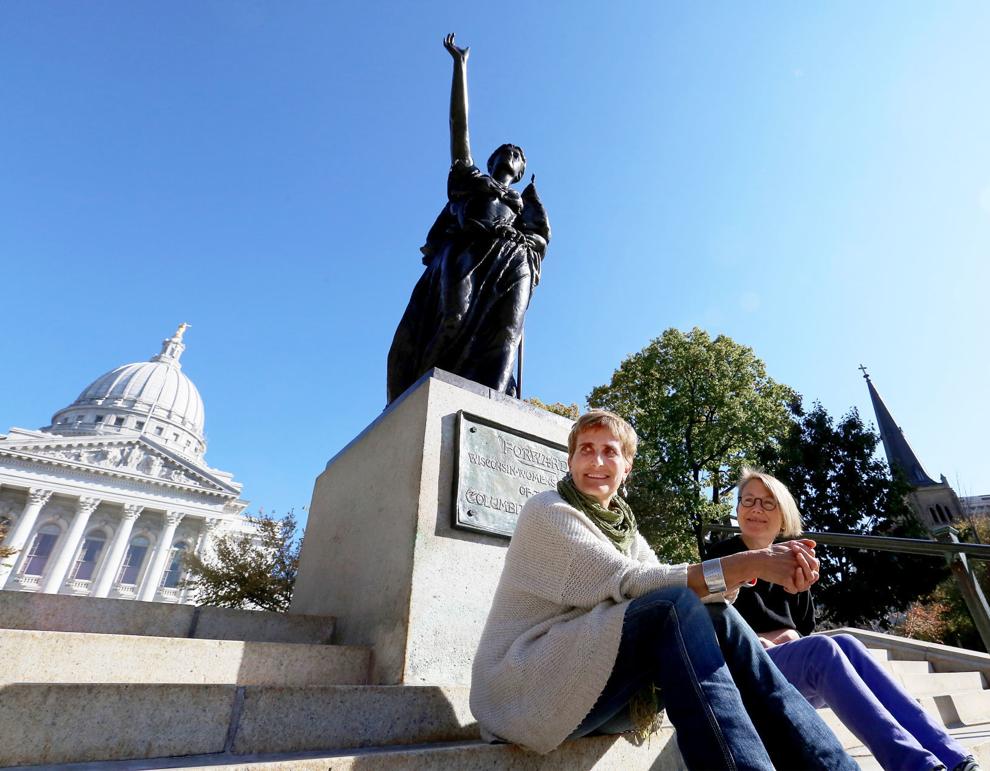 'Votes for Women'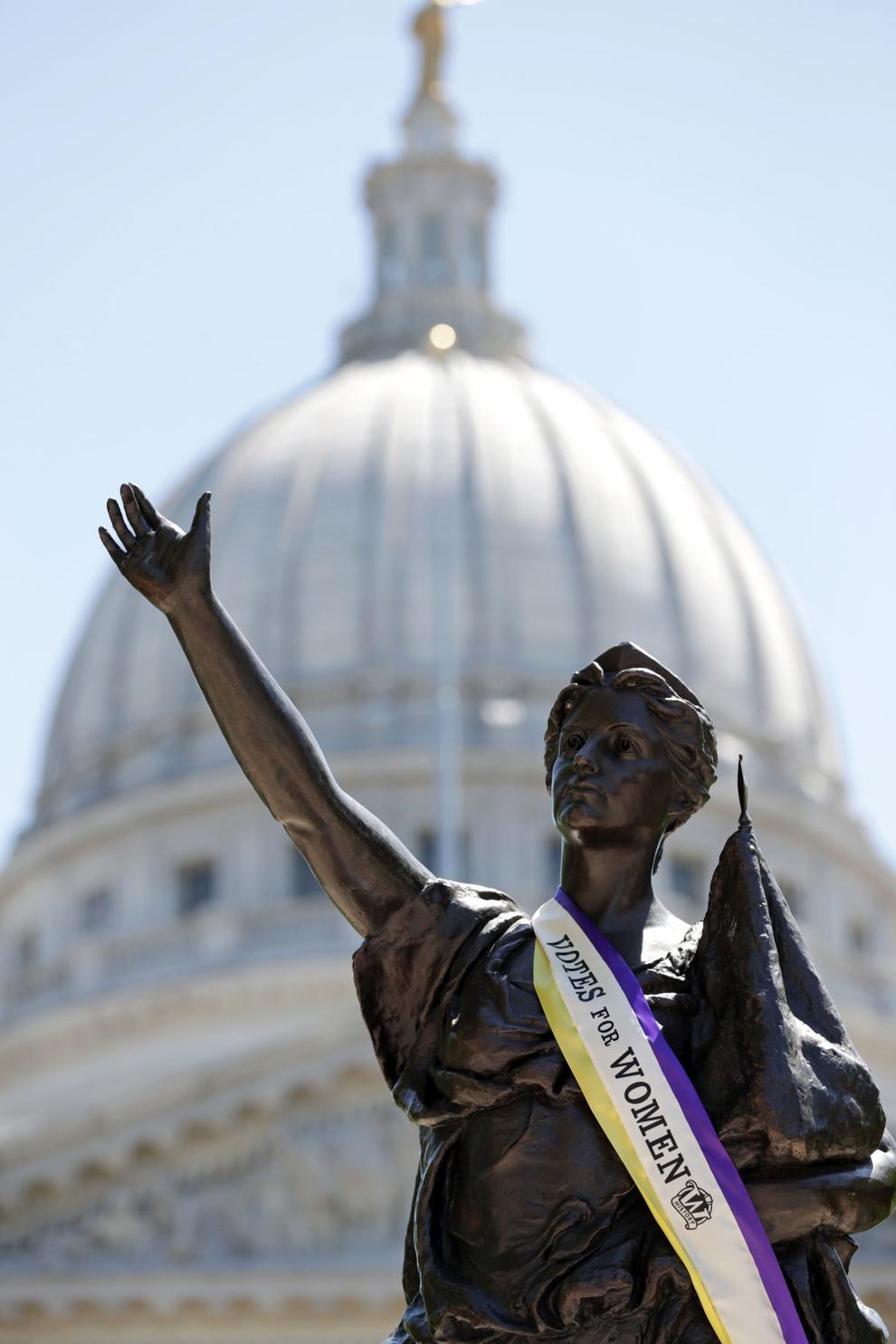 Covered in paint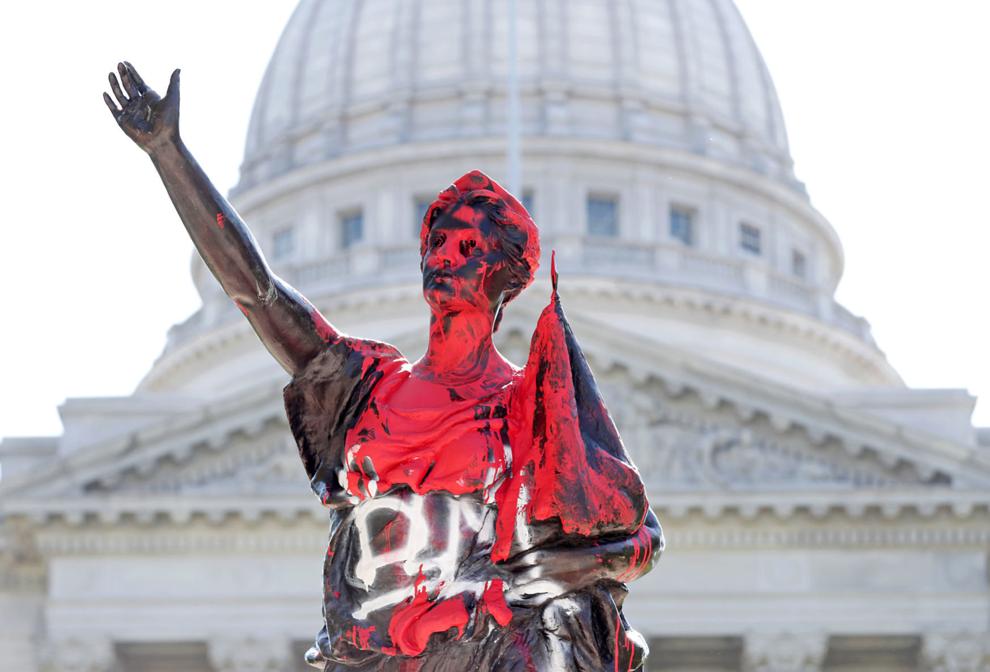 Covered in paint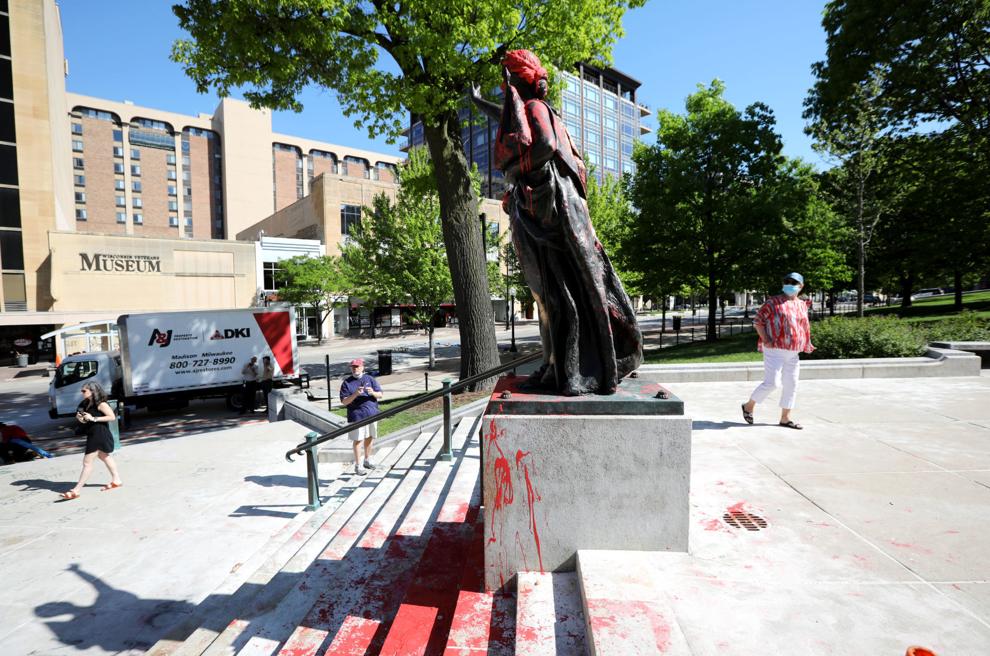 Covered in paint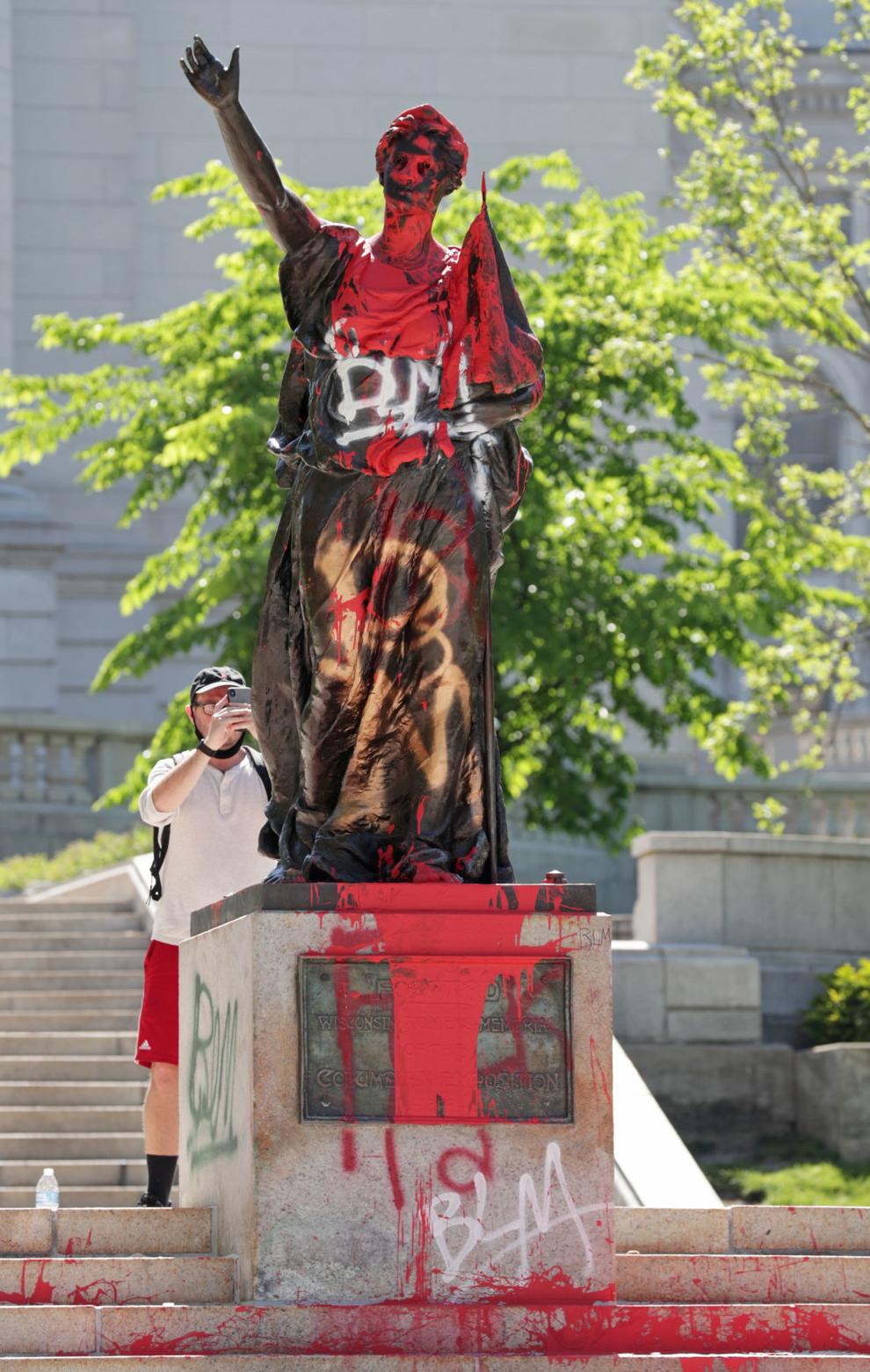 Covered in paint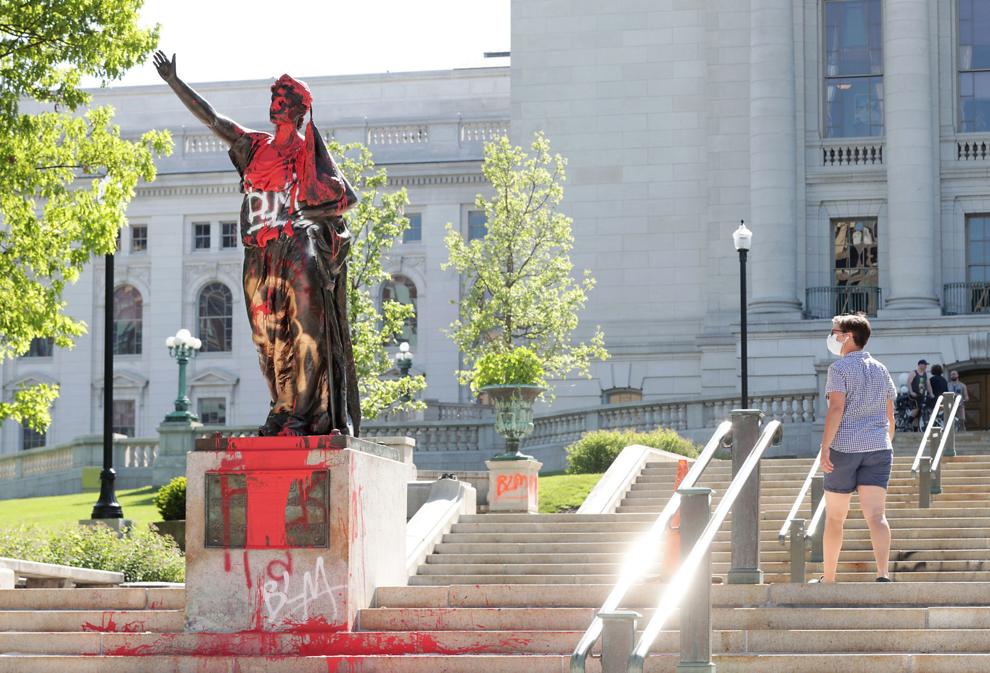 Clean up effort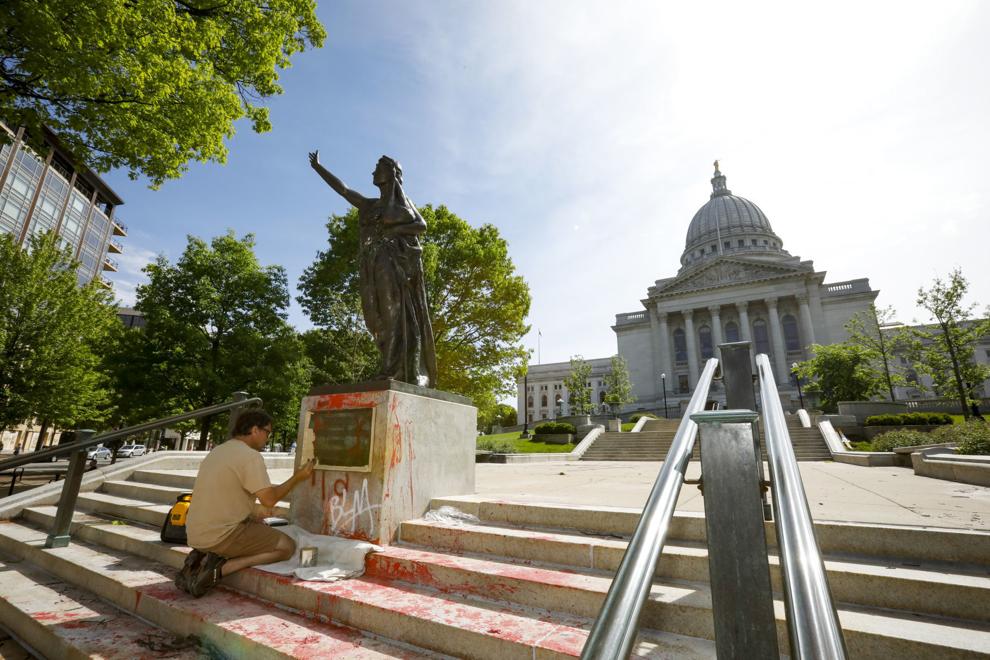 Bringing it down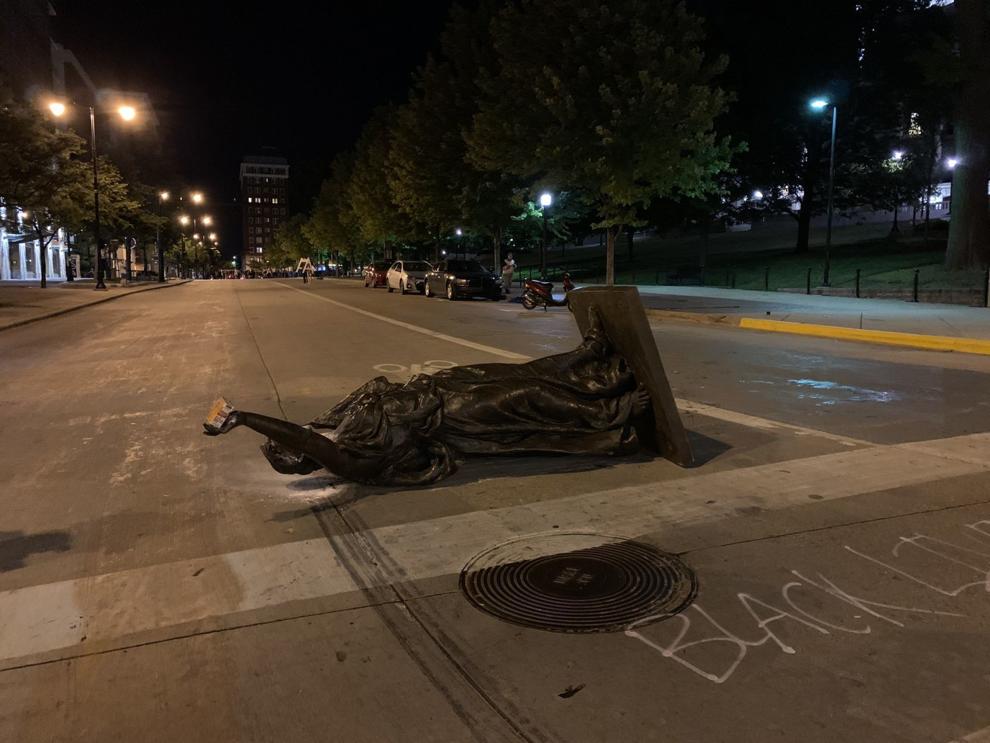 Left in the street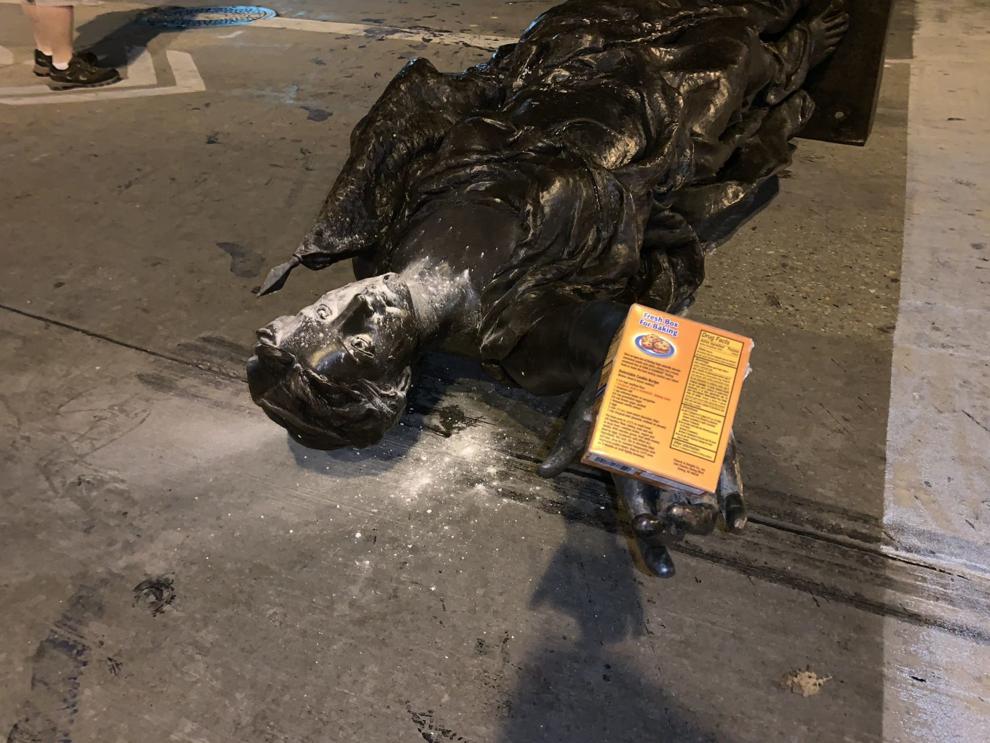 "The State has sent no braver soldier, and no truer patriot to aid in this mighty struggle for national unity, than Hans Christian Heg," the State Journal wrote Sept. 29, 1863, reporting word of his death. "The valorous blood of the old Vikings ran in his veins, united with the gentler virtues of a Christian and a gentlemen."
Heg was mortally wounded in the bloody Battle of Chickamauga on Sept. 19 of that year and died the next day. The highest-ranked Wisconsin officer killed in combat during the Civil War, Heg commanded a regiment largely composed of other Scandinavian immigrants. He was 33 years old.
Heg settled in the Racine area with his parents in 1840 and lived in Wisconsin for all but one year, when he mined for Gold in the West before moving home to take over his family's farm. In 1859, he was elected to the statewide office of prison commander, "earning a reputation as a pragmatic reformer," according to the state Historical Society. Heg found an outlet for his anti-slavery views when he was tapped to lead his Union brigade.
The monument to Heg was unveiled on Capitol Square in October 1926 before a crowd of about 2,000 people. On Tuesday, a group of protesters tore it down, along with Wisconsin's "Forward" statue. Here's a look at coverage of Heg and the statue over the years.