A man who was arrested in late June as a "person of interest" in the firebombing of the City-County Building on June 24 was charged Thursday with felony criminal damage to property after police said they identified him taking part in tearing down two statues the same night on the state Capitol grounds.
A criminal complaint charged Marquon M. Clark, 26, of Madison, with helping pull down statues of the allegorical figure "Forward" on the State Street side of the Capitol grounds and of the abolitionist and Civil War hero Col. Hans Christian Heg on the King Street side.
Clark will appear in court on Friday on two counts of felony criminal damage to property, one for each statue.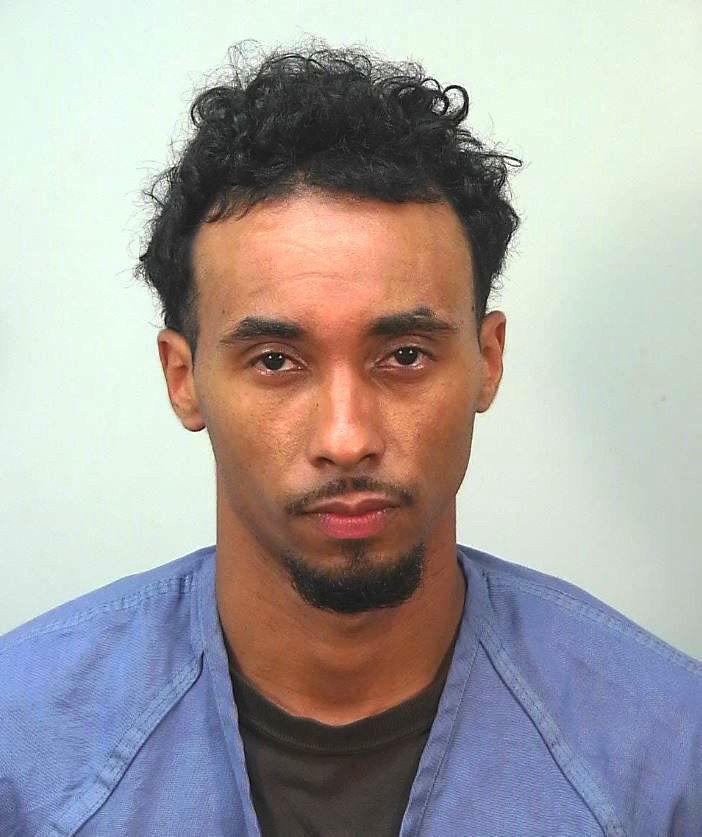 The complaint states that city surveillance video captured a man in clothing that matched clothes worn that night by Clark pulling on a cable that had been attached to "Forward," pulling the statue from its base. He was also seen on video, the complaint states, climbing down from the Heg statue after putting a cable around its head.
Clark is also seen, along with others, pulling on the cable to pull down Heg, the complaint states.
The Heg statue was dragged to Lake Monona behind a vehicle and dumped in the water. Its head still hasn't been found. "Forward" was damaged but was recovered whole, minus a finger.
According to the complaint, Madison police Detective Lisa Fahrenbruch identified Clark as being involved in the City-County Building incident. She told a Capitol Police detective that in video of the statues and of the City-County building incident, Clark was wearing a black hooded sweatshirt with an oval logo on the chest, a red bandanna, light pants and two-tone brown shoes.
The preliminary damage estimate was $30,000 to $50,000 for the Heg statue and $30,000 to $45,000 for "Forward," according to the complaint.
Clark does not yet face any criminal charges for the City-County Building incident but remains in jail for a suspected extended supervision violation. State Department of Corrections and court records indicate he was released from prison in March after serving sentences for domestic battery, bail jumping and contact after a domestic abuse arrest, among other charges. He is on state supervision until 2029, according to DOC.