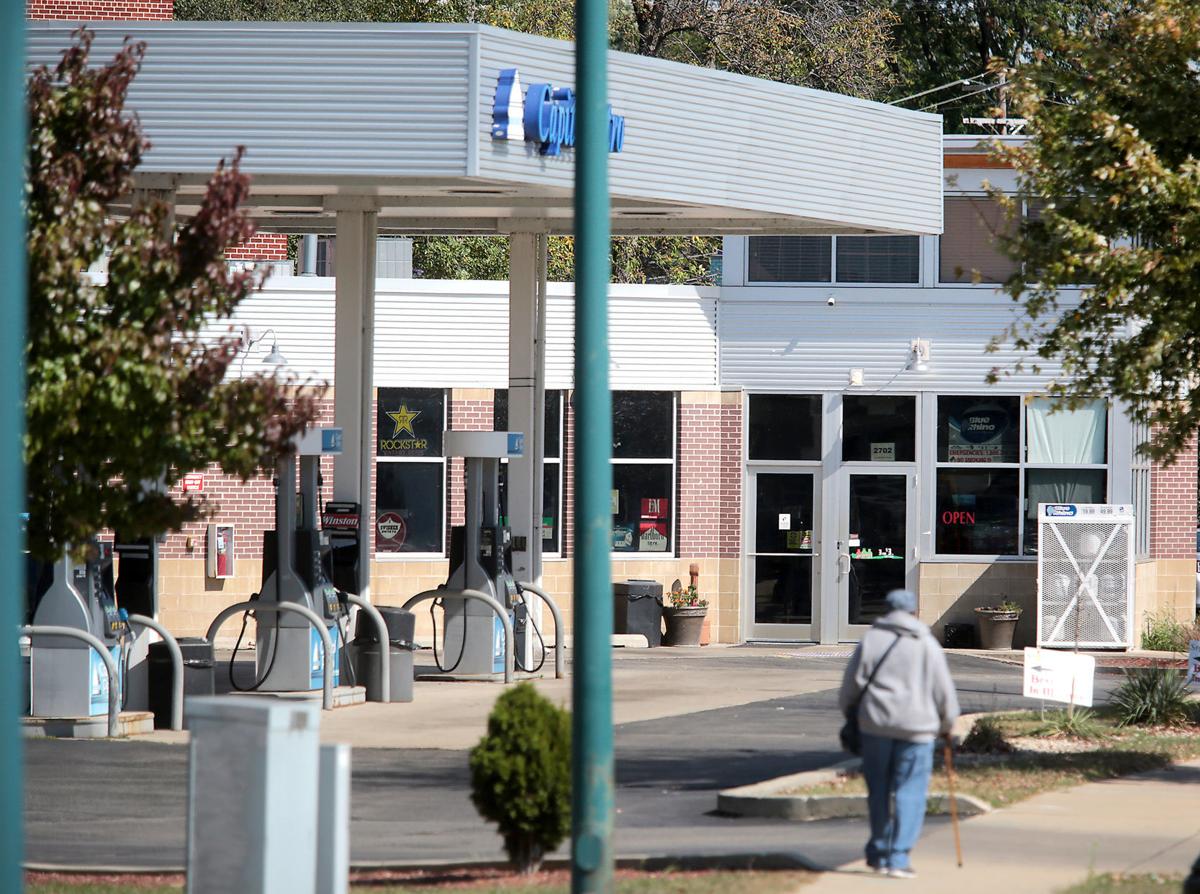 When the owner of the 17-store Capitol Petro convenience store chain is sentenced today for selling so-called synthetic marijuana, the fate of the business with $63 million in annual sales could be in the balance, lawyers for Farooq Shahzad wrote in a sentencing memorandum filed this week.
Attorneys Stephen Hurley and Marcus Berghahn also assert that the chain was singled out for prosecution for selling the substance, which goes by names such as "Spice" and "K2," because Capitol Petro is owned by a Muslim immigrant.
But federal prosecutors wrote in their own memorandum that Shahzad, 50, who owns the Capitol Petro and CP Mart stores, "deserves a harsh penalty" because his stores carried the illegal products at the time of a police raid in 2015 and continued to sell them until a second raid in 2016.
"The Presentence Investigation Report demonstrates that he was the mastermind of the drug conspiracy," Assistant U.S. Attorney Antonio Trillo wrote. "He controlled the supply of synthetic cannabinoid and directed employees. And it demonstrates that he was solely responsible for the purchase of untaxed smokeless tobacco. Shahzad's general manager was a tool in his scheme, just as others that Shahzad used to procure and distribute illegal products."
Trillo wrote that with a 600 percent markup on nearly $2.3 million worth of the product from 2012 to 2016, the business "conservatively generated around $13.67 million in revenues from the sale of synthetic cannabinoid."
Shahzad pleaded guilty in January to conspiracy to sell the banned products and possession of contraband smokeless tobacco. Trillo is asking for a three-year prison sentence, while Shahzad's lawyers are seeking probation, arguing that the $1 million fine Shahzad has agreed to pay, along with the forfeiture of one of his gas stations, is an adequate penalty.
Shahzad's lawyers contend that while Shahzad takes responsibility for the sale of synthetic cannabinoids at three of his stores, the chain's former general manager, Zahid Shakeel, played a dominant role in the business.
"To believe the government, Shahzad made every decision involving Capitol Petroleum and he authorized all purchases," Hurley and Berghahn wrote. "That's not accurate."
You have free articles remaining.
Shahzad's lawyers wrote that because Shakeel is older and was once Shahzad's boss at a gas station in Milwaukee, "Pakistani and Muslim cultural norms dictate that Shahzad treat Shakeel like a respected uncle," resulting in a "power imbalance" between the two men. They wrote that Shakeel had a bad temper, was unreliable and was called a manipulative "weasel" by a vendor. They said he controlled the synthetic cannabinoid shipments.
On Monday, federal prosecutors filed a money laundering charge against Shakeel, along with an agreement signed by Shakeel to plead guilty. He faces up to 20 years in prison and a $500,000 fine. Shakeel's lawyer, Richard Coad, declined to comment on the cases.
In their memorandum, Shahzad's lawyers wrote that Shahzad came from very modest means in Pakistan, and as an adult moved to New Jersey and then to Milwaukee. He later leased a gas station in Cross Plains, then another in Middleton. Shahzad bought his first gas station, on East Washington Avenue, in 1999.
Today the company has annual gross sales of $63 million and employs 50 people. Shahzad's lawyers wrote that he has given jobs to people needing a second chance and has donated generous sums without fanfare to his mosque.
As general manager, the lawyers wrote, Shakeel was responsible for merchandise in the stores and discussed selling synthetic cannabinoids with Shahzad because their competitors were selling it. They wrote that early on, police sent "mixed signals" to retailers about whether the substances were illegal.
Few municipal or criminal charges were issued in Dane County for selling the compound, despite its availability. The memorandum states that as of 2013, the Dane County Narcotics Task Force knew of at least eight other stores, owned by non-Muslims, that were selling the product, but none was charged with a crime.
"Madison police seemed to focus much of its frustration on Capitol Petroleum," Hurley and Berghahn wrote. "The department's internal emails reveal a fixation on Farooq Shahzad and his business, including several utterly unfounded notions" that he fenced stolen goods or profited from illegal drug sales in store parking lots.
Madison police were sent portions of the sentencing memorandum but did not offer a comment Tuesday.
After a Middleton crash in 2016 that involved the use of synthetic cannabinoids, authorities came down on Capitol Petro, Shahzad's lawyers wrote, despite thin evidence that the substance used before the crash was sold at one of its stores. Shahzad later agreed to pay $270,000 to head off a lawsuit by the crash victims and allay fears of his lenders. He also paid $1.2 million to the state Department of Agriculture, Trade and Consumer Protection to settle a civil forfeiture case.
In addition, they wrote, constant contacts from police seeking bank records "disrupted" Capitol Petro's relationships with its banks — one of the "collateral consequences" that "threaten the continued operation of the business."