Heroin overdoses, burglaries and robberies in Madison were down in May compared to May 2018, but auto thefts increased, according to data released Wednesday by Police Chief Mike Koval.
There were 15 known overdoses in May compared to 30 in May 2018, a 50% decrease, Koval noted.
The 78 reported heroin overdoses so far in 2019 are 28% fewer than the 109 through the first five months of 2018.
Overdose deaths were down 40% in May compared to last May, with three overdose deaths this year compared to five in May 2018.
From January through May, 13 people died of heroin overdoses in Madison, a 44% increase from the nine deaths in the same time frame last year.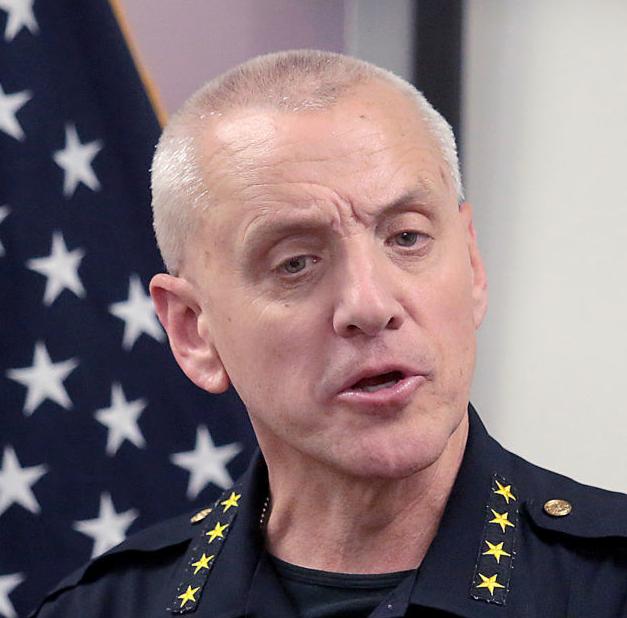 The majority of overdoses and overdose deaths continue to be white males.
Two-thirds of the 78 overdoses this year through May were male, and 26, or one-third, were female. Sixty-four of those who overdosed were white, 10 were African American and four were Hispanics, Asians or Native Americans.
Overdose deaths also were predominantly white men.
Ten of the 13 deaths were men, and nine were white, three were African American and one was Asian.
Robberies were down 56%, with 11 reported this May compared to 25 last May.
"Through the end of May, our community has had 86 reported robberies, a 4.5% decrease from the same time frame over the past five years, when we've averaged 90 robberies through May," Koval said.
The West District had four robberies in May, compared to three in the North District, two in the East District, one each in the Midtown and Central districts and none in the South District.
Burglaries also were down, with 69 reported in May, a 17% drop from the 83 burglaries in May 2018.
However, there have been 367 reported robberies between January and May this year, a 9% increase over the 338 reported in the same period last year.
"At least 28 burglaries in May were committed when a resident was home, and 34 happened due to an unlocked door or open garage," Koval said.
Three vehicles were taken during May burglaries, while two churches were forcibly entered.
"Commercial burglaries and underground parking burglaries were down, but residential burglaries were up," Koval said. "Suspects are targeting offices with electronics and safes containing money."
The East District had the most burglaries in May with 14, while the North District had 13, the West and Midtown districts had 12 each, and the South and Central districts had nine each.
Auto thefts were up 33%, with 36 reports in May compared to 27 in May 2018.
For the first five months of 2019, 186 vehicles were stolen in Madison, a 17% increase from the 159 stolen vehicles in January through May last year.
Vehicle theft continues to be one of the easiest crimes to commit in the capital city.
With 25 of the 36 vehicles stolen last month, the keys had been left in the vehicle or were accessible, while six of the stolen vehicles were running and unlocked.
Ten vehicles were stolen in the East District in May, while eight were stolen in the North District, seven in the West District, five in the Midtown District and three each in the Central and South districts.