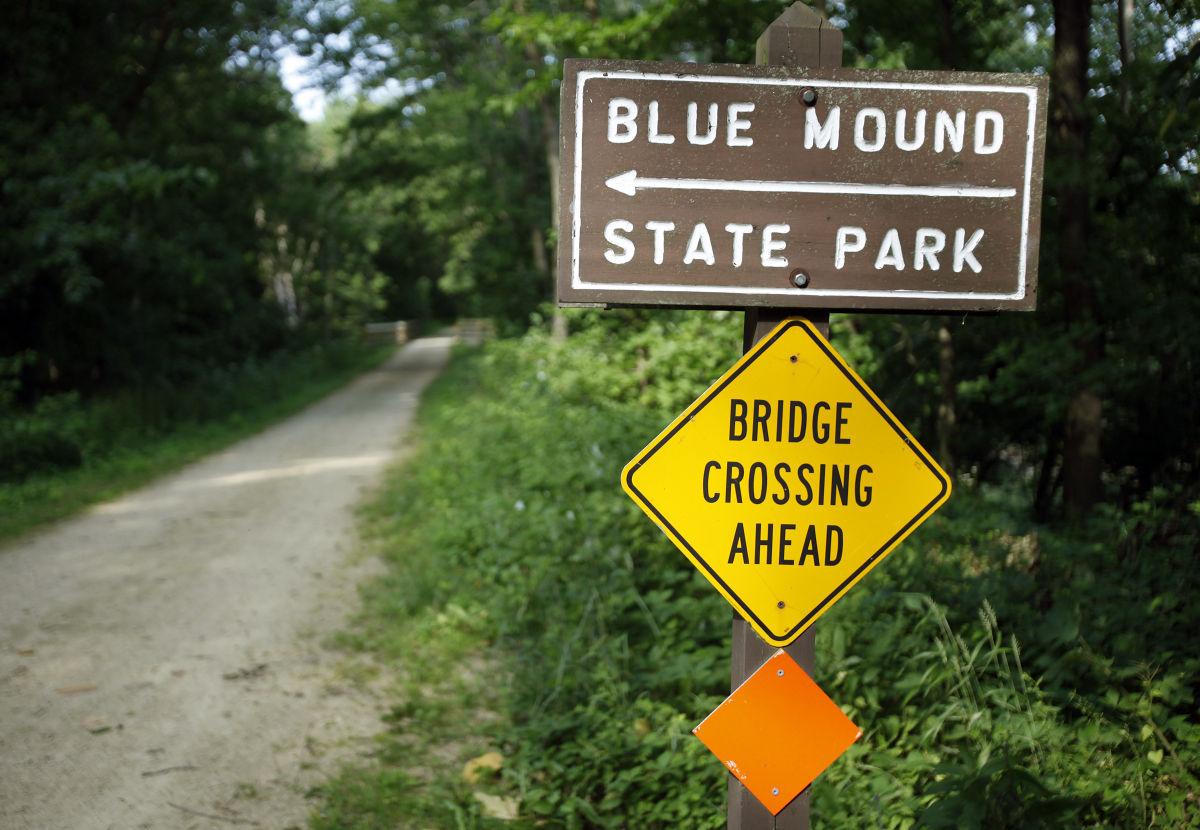 Two people who oppose a snowmobile trail approved to pass through Blue Mound State Park have filed a lawsuit alleging a violation of the state open meetings law by the state Department of Natural Resources Board.
The lawsuit, filed Thursday by former park superintendent Karl Heil and Blue Mounds resident Kenneth Wade, largely mirrors an open meetings complaint filed in September with the Dane County District Attorney's Office, which was a precursor to filing the lawsuit in Dane County Circuit Court.
District Attorney Ismael Ozanne said Friday that he has not made a decision on the complaint. He said that he just received a letter back from the DNR about the matter on Thursday.
The lawsuit alleges that DNR staff caused an illegal "walking quorum" by polling board members ahead of a Jan. 27 meeting, where the board voted unanimously to approve the snowmobile trail through Blue Mound State Park. The trail, which is to cross the park from the Military Ridge State Trail on the park's south boundary to private land on the north, was opposed by cross-country skiers, mountain bikers and other park users.
You have free articles remaining.
The lawsuit states that nearly 200 people submitted written comments to the DNR Board opposing the snowmobile trail, while only 12 submitted comments favoring it. Briefings of board members about the trail by DNR staff "were intended to blunt the numerous comments that the board received against the snowmobile route," the lawsuit states.
Last month, the DNR said it would ask the board to revisit the decision to allow snowmobiling in the park. It also said it would end dinner meetings before board meetings. Opponents of the snowmobile trail say that DNR Board members meeting for dinner the night before the board meeting shut the public out of decision-making on changes at Blue Mound.
The lawsuit asks that a judge declare that the dinner meeting violated the state open meetings law, and that the DNR provided legally insufficient notice of the subjects of closed sessions to occur during 12 DNR Board meetings in 2015 and 2016. The lawsuit states that the notices only gave the public vague "boilerplate" and "generic" notice about the reasons for the closed sessions.
The lawsuit also asks that the board's decision to approve the snowmobile trail be voided, along with any actions related to the trail discussed at other DNR Board meetings.
Opponents filed a separate lawsuit in February challenging the decision to approve the snowmobile trail. That lawsuit is still pending.