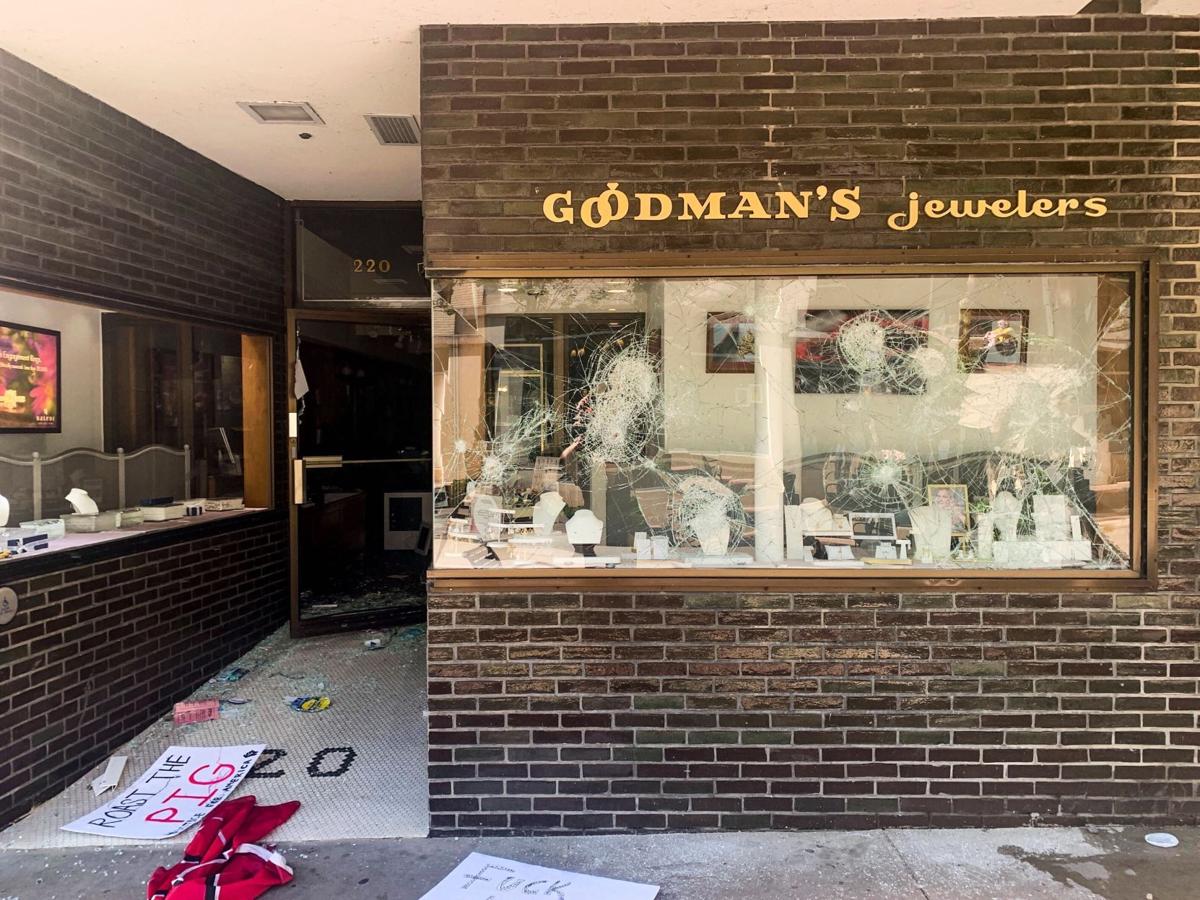 Prosecutors filed several charges Friday related to recent unrest Downtown, including against a Madison activist whose arrest Tuesday triggered a night of violence and vandalism at the state Capitol.
Devonere Johnson, also known as Yeshua Musa, was charged with extortion in U.S. District Court in Madison for allegedly demanding money and free food and drinks in exchange for sparing Downtown businesses from vandalism.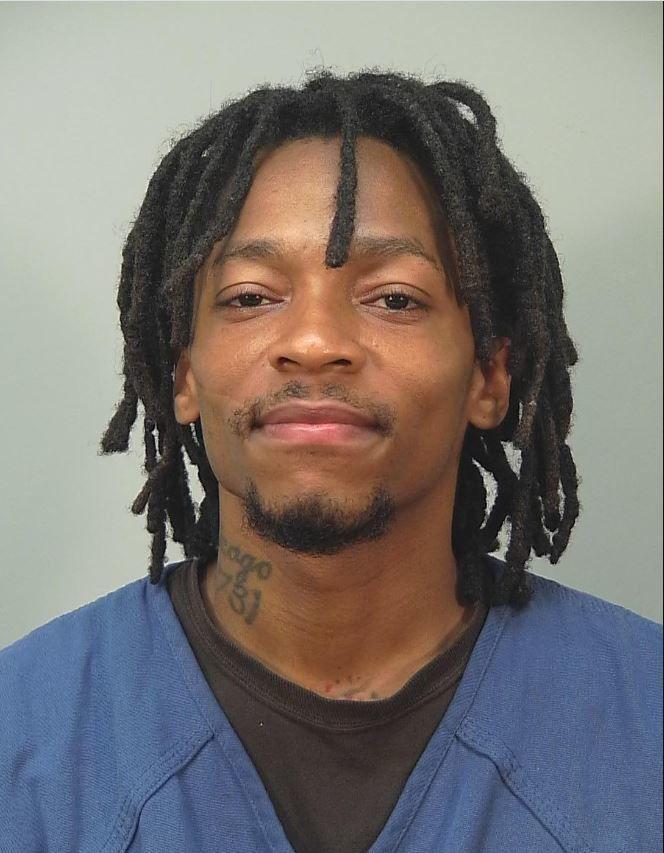 Johnson was arrested following a struggle with Madison police outside The Coopers Tavern on Capitol Square after bringing a baseball bat and a megaphone into the restaurant and yelling at customers.
His arrest triggered a violent and destructive night of civil unrest during which protesters tore down statues representing Wisconsin's "Forward" motto and a Union Civil War colonel at the state Capitol, assaulted a state senator and set a small fire in the City-County Building.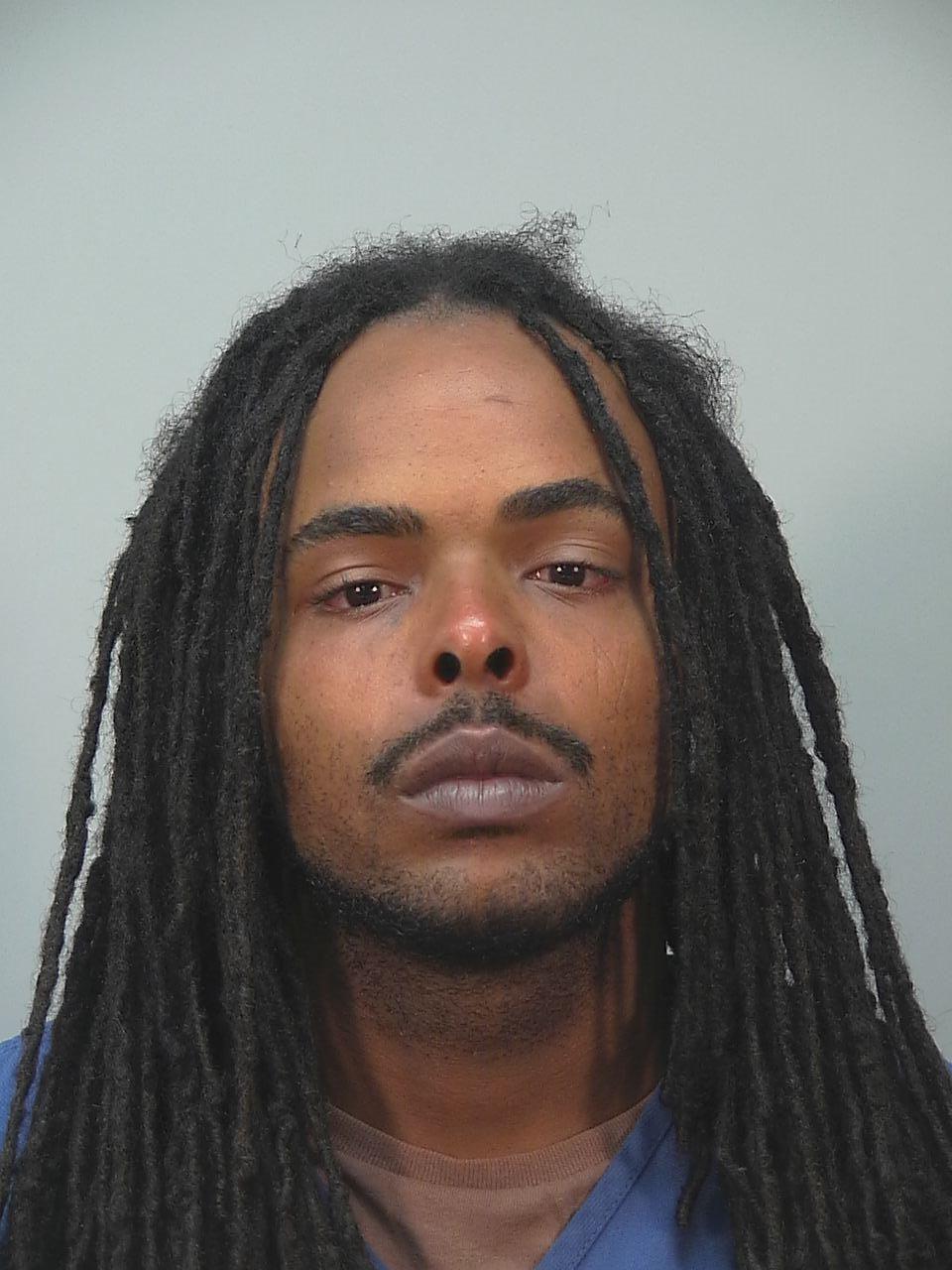 Madison Police said Friday they had also arrested Gregg A. James Jr., 23, on a tentative charge of making a threat to injure, and William T. Shanley, 25, on a tentative charge of being a party to the crime of a threat to injure. Both arrests were in connection with Johnson's arrest related to recent extortion crimes Downtown, police said.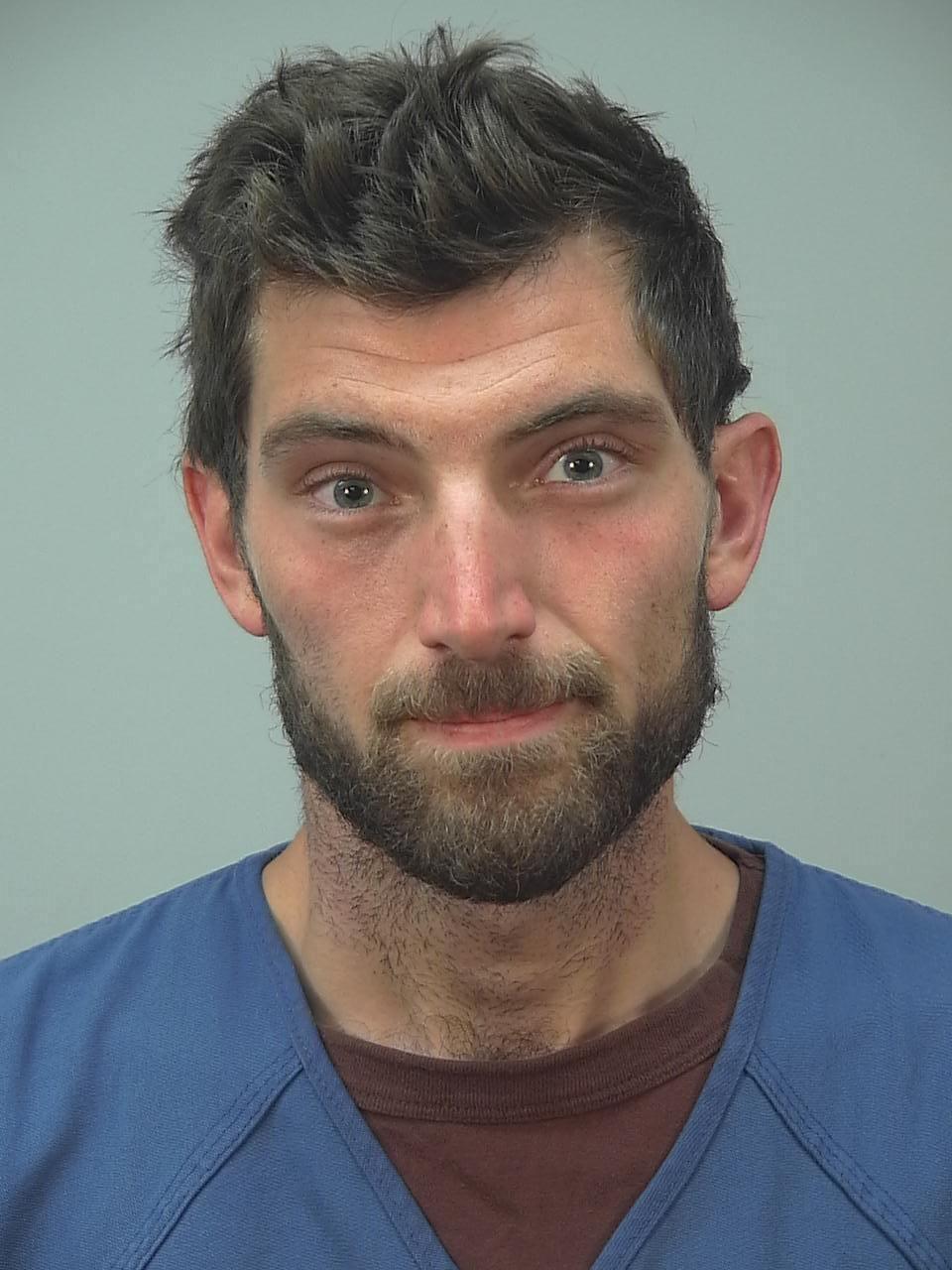 Also on Friday, Kelsey Nelson, 30, was charged with burglary for the May 30 looting of Goodman's Jewelers and with felony criminal damage to property for allegedly using his vehicle to help pull down the statue of Col. Hans Christian Heg after Johnson's arrest.
Goodman's Jewelers, 220 State St., was one of the first stores to be looted on the first day of protests and unrest in Madison after the death of George Floyd in Minneapolis police custody.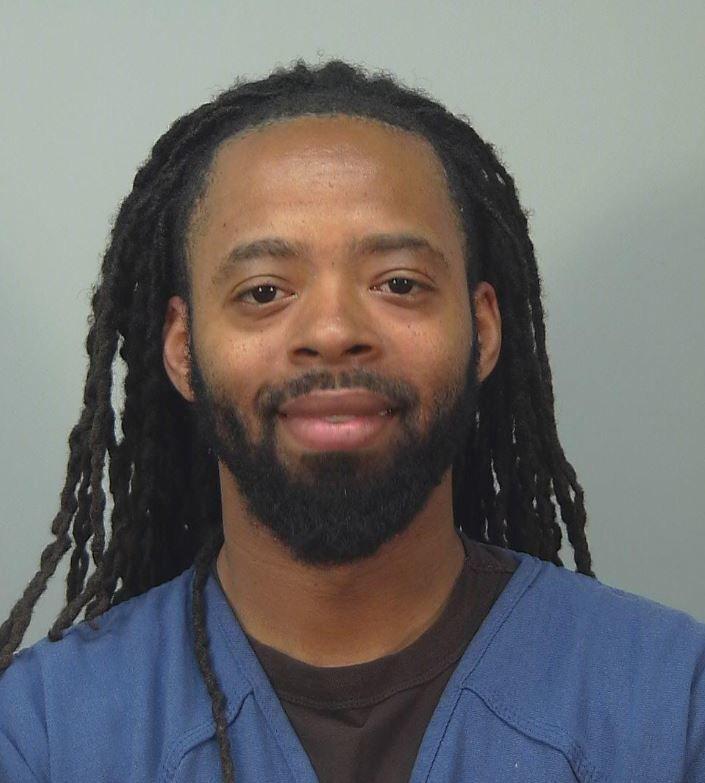 Madison police spokesman Joel DeSpain said the Police Department's Burglary Crime Unit established probable cause to arrest Nelson for the burglary after reviewing surveillance footage.
A criminal complaint filed in Dane County Circuit Court said the owner of the store was told around 5:30 p.m. May 30 that his store was being vandalized. He returned to the store and discovered the front door and window had been smashed, and that 10 antique display cases had been damaged. The owner reported that 168 display rings at a combined estimated value of $10,000 had been stolen.
Investigators identified Nelson by analyzing a compilation of surveillance photos from the jewelry store, which reportedly show him kicking a display and taking several items from the store around 5:30 p.m.
Linked to statue
Nelson also was involved with the toppling of the Heg statue Tuesday night during a protest triggered by Johnson's arrest, a separate criminal complaint alleges.
Surveillance video captured a group of people putting chains around the neck of the statue, including one connected to Nelson's gray Nissan Murano, the complaint states.
"The other chain was pulled by approximately eight subjects at the same time as the vehicle was pulling the other chain, causing the separation of the statue from its base," according to the complaint. The statue was subsequently dragged into Lake Monona.
The next day, Nelson was pulled over while driving the same vehicle on Capitol Square, the complaint states.
Court Commissioner Mark Fremgen set bail for Nelson at $6,000 at his initial court appearance Friday, held by video call.
State Assistant Public Defender Svetlana Taylor, representing Nelson in court, said he's lived in Madison since he was 4 years old, and currently lives with his mother and stepfather.
Nelson is a graduate of Operation Fresh Start and East High School, and attended Madison Area Technical College. He worked as head chef at Hooters, she said, and for the last two years has worked at Lazybones Laundry and Storage Service in Madison. Nelson said he's not currently working because of the COVID-19 pandemic.
Taylor requested a low cash bail or a signature bond for Nelson.
"They're serious charges, but it's not alleged he was violent or hurt anyone," she said.
Fremgen said that while it sounds as though Nelson "got caught up in what a lot of people got caught up in," he was concerned about an earlier, less serious criminal case in which Nelson failed to appear for court and failed to report to jail to serve a sentence, so he set cash bail.
Extortion charge
"Johnson and others sought to extort multiple downtown business owners by exploiting the circumstances involved with the danger and destruction associated with the looting, vandalism, and rioting that followed the peaceful protests, according to a federal complaint.
On Monday, Johnson allegedly threatened to break the windows of a Downtown business unless an employee sent money to his Venmo account. In a second encounter that day, Johnson threatened to "shut down and destroy" another business if Johnson and his friends weren't provided free food and drinks, according to the complaint.
"Those who attempt to take advantage of recent events to extort local businesses under the guise of community activism will be vigorously prosecuted," U.S. Attorney Scott Blader said in a statement. "All citizens have a right to feel safe within their communities. Extortion is not activism, it is a crime and it will not be tolerated."
If convicted, Johnson faces up to 20 years in federal prison for both counts.
"Our business owners have been afraid to come forward and talk about this situation for fear of retribution," said Tiffany Kenney, executive director of the Central Business Improvement District, "so we appreciate the swift efforts of MPD and the follow up by the U.S. attorney."
Hit-and-run arrest
On Thursday, Madison police arrested a man for a hit-and-run Downtown last weekend that protesters have decried as a possible hate crime.
Brendan J. Oneil is accused of driving his pickup truck into a crowd near North Frances Street and University Avenue at 2:25 a.m. Sunday, injuring one person.
One officer used pepper spray on a person after the crowd refused to clear the area for first responders, acting Police Chief Vic Wahl said.
Urban Triage, a group that organizes protests in Madison, denounced the hit-and-run as a hate crime.
Oneil was not in the Dane County Jail on Friday, and police released no further details, including whether a hate crime charge was possible.
Probes continue
Police are continuing to investigate the looting that occurred during the first three nights of protests at the end of May and beginning of June.
DeSpain said detectives have received a "large number" of videos and photos showing people looting stores, and they are "committed to identifying and arresting as many as possible." Police anticipate more arrests.
"All of those looting cases — and they're not just Downtown — are a high priority … for our Burglary Crime Unit," DeSpain said.
---
State Journal reporters Ed Treleven, Barry Adams and Jeff Richgels contributed to this report.