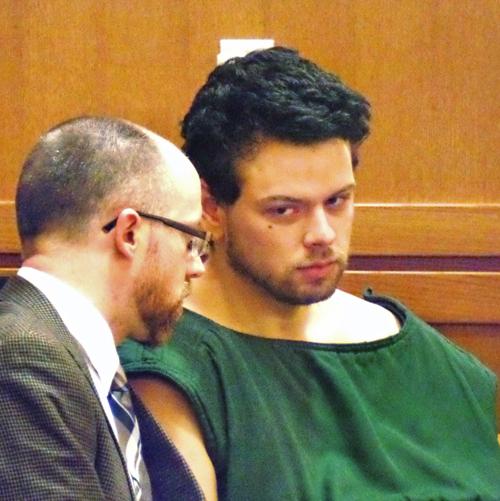 A not guilty plea was formally entered Friday for a Madison man charged with shooting a former grocery store co-worker to death earlier this month.
Christopher O'Kroley, 26, who was brought into court wearing a suicide prevention smock and shackled to a restraint chair, stood silent to a charge of first-degree intentional homicide for the Feb. 2 death of Caroline Nosal, 24.
You have free articles remaining.
Dane County Circuit Judge William Hanrahan entered the not guilty plea on O'Kroley's behalf.
O'Kroley is charged with shooting Nosal outside the Metro Market, 6010 Cottage Grove Road, a day after he was fired from the store. He blamed Nosal for losing his job, according to a criminal complaint. O'Kroley had been suspended from the store two weeks earlier after Nosal complained that he was harassing her, the complaint states.
O'Kroley told police that he bought the gun he used to shoot Nosal the day before the shooting, according to the complaint. That has prompted calls for the return of a 48-hour waiting period for handgun purchases that the state Legislature abolished last year.
Further dates in the case will be set before Hanrahan.