More than five months after its police chief resigned for making racist comments in a 12-year-old video, DeForest has hired a veteran Milwaukee police officer as his replacement.
James "Jim" Olson, 47, was sworn in Friday as chief. He begins his duties on Monday and takes over for Daniel Furseth, who spent 29 years with the DeForest department — the last year as chief.
"It is an honor to become a member of the DeForest community," Olson said at the swearing-in ceremony, according to a statement from the village of 10,000 people north of Madison.
"The dedicated staff of the police department works tirelessly to provide the highest quality of service to the residents and visitors of DeForest," he said. "Building on the community programs of today will help prepare us to meet the challenges and opportunities of the future together."
Olson spent 29 years with the Milwaukee Police Department, beginning as a police aide and ending his career there as a lieutenant.
"Jim has proven himself to be very qualified to lead our police department," village President Judd Blau said in the statement. "He is joining a great team of dedicated officers and we look forward to the next level of excellence he will bring to the department."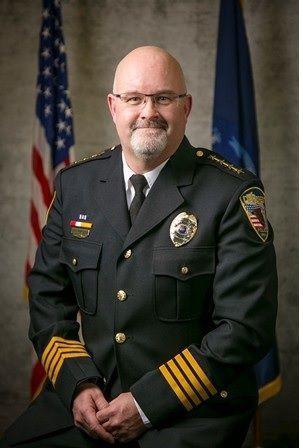 He used a deeply stereotypical urban black voice to narrate a 36-second video that shows a group of five black men walking from their car through a parking lot to a Steak 'n Shake restaurant.
Furseth made the video before he was chief but after he had been promoted to a rank above patrol officer, Blau said last year. Furseth told an outside investigator hired by the village that he didn't intend the video to be racist but understood how it could be seen that way.
Revelation of the video sparked an outside investigation into racial bias in the department. The report of that investigation, released July 13, detailed "some indicators of possible implicit racial bias in the DeForest Police Department" but "a lack of evidence to support a finding of explicit or overt racial discrimination or bias in the department."
Furseth first sought to retain his job but later resigned with a $102,000 severance package. Blau said at the time that the village could have pursued firing Furseth, but it would have had to hire an outside attorney to handle the case, and that and other costs of pursuing the firing could have ended up costing more than the severance package.