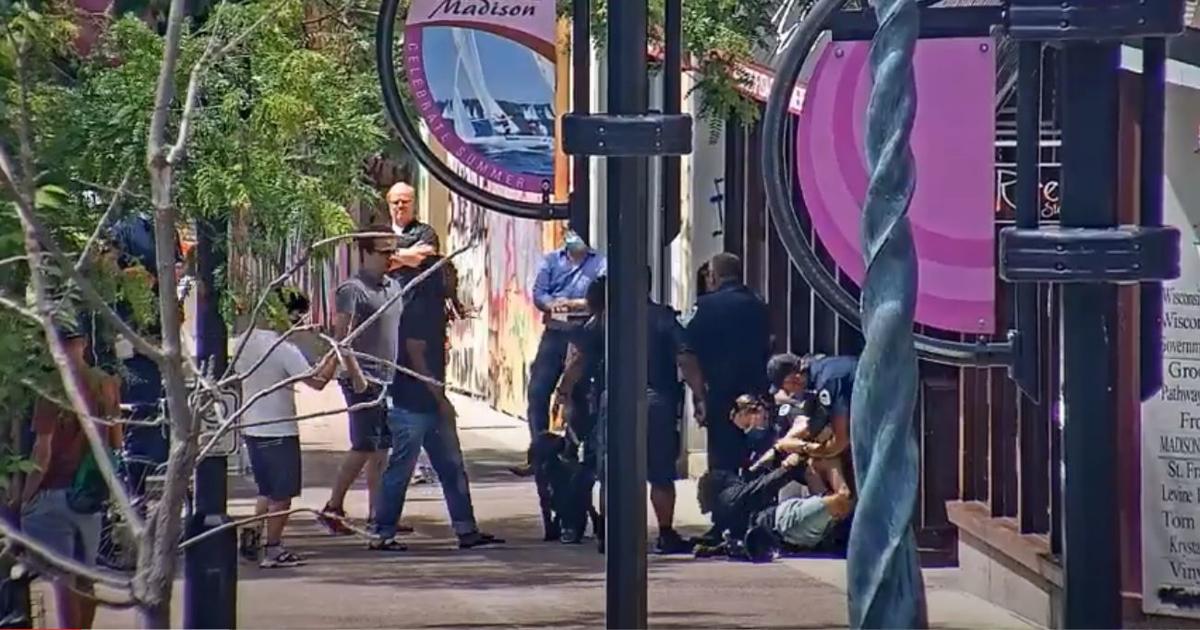 Dane County prosecutors have filed felony charges against three men after they allegedly threatened to damage two Downtown Madison businesses or harm their employees if they didn't give the men food, beer and money.
Devonere Johnson, 28, Gregg James Jr., 23, and William Shanley, 25, were charged last week with threatening to injure or accuse a person of a crime after allegedly making threats at an unnamed State Street bar on June 23. Johnson, a local activist who also goes by the name Yeshua Musa, is also charged in a separate case for allegedly demanding money the day before at The Coopers Tavern, 20 W. Mifflin St.
Johnson's forceful arrest at the Capitol Square restaurant on June 23, the day after he allegedly tried to extort money from its owner, sparked violent protests that night that toppled a pair of statues on the Capitol grounds.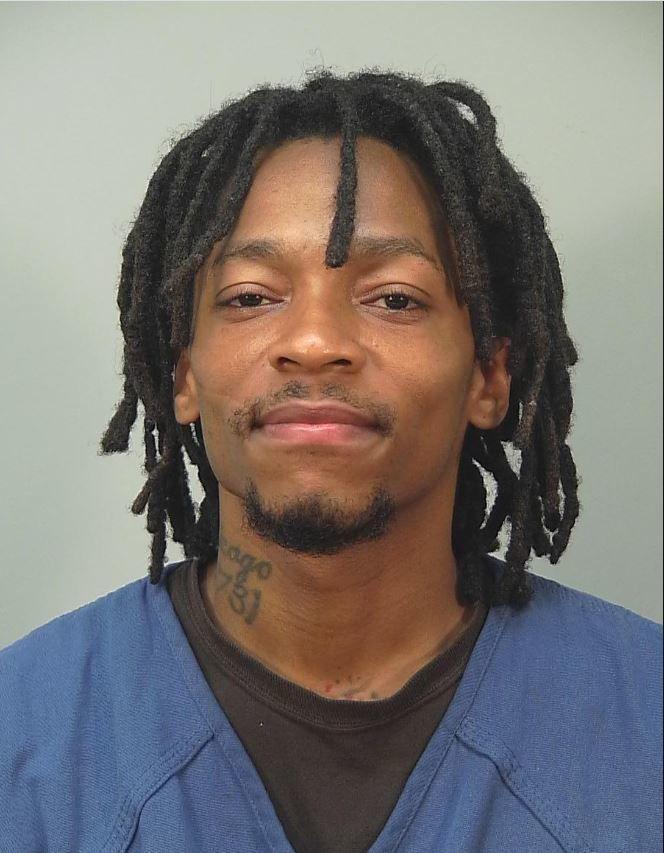 According to two criminal complaints:
Johnson and James went into the State Street bar on June 22 with a boom box-style stereo playing loud music with explicit lyrics. When the bar's owners, a husband and wife, asked them to turn it down, they refused and then refused to leave and threatened the woman, with Johnson allegedly saying, "I can do whatever I want, we got (another bar) shut down and we'll do the same to you." The woman then called police, who escorted them out of the bar.
James allegedly came into the bar the next morning and spoke to the woman's husband, who tried to "smooth things over." Johnson, James and Shanley came in later that morning complaining about how the man's wife had treated Johnson and James the day before and asking for free food and beer to make up for it. Johnson had a megaphone and James had a bat with the words "Black lives matter" printed on it, according to the complaint.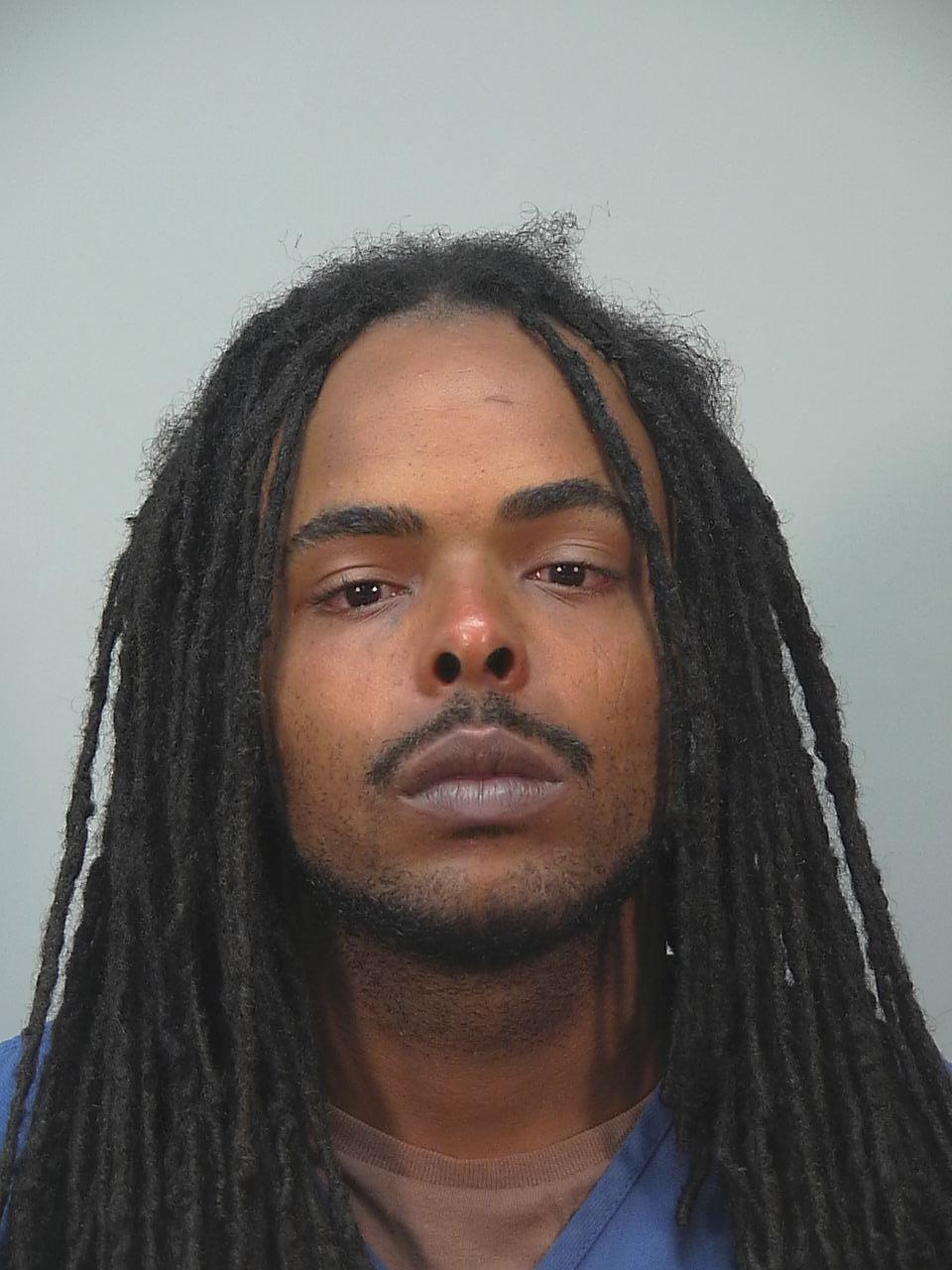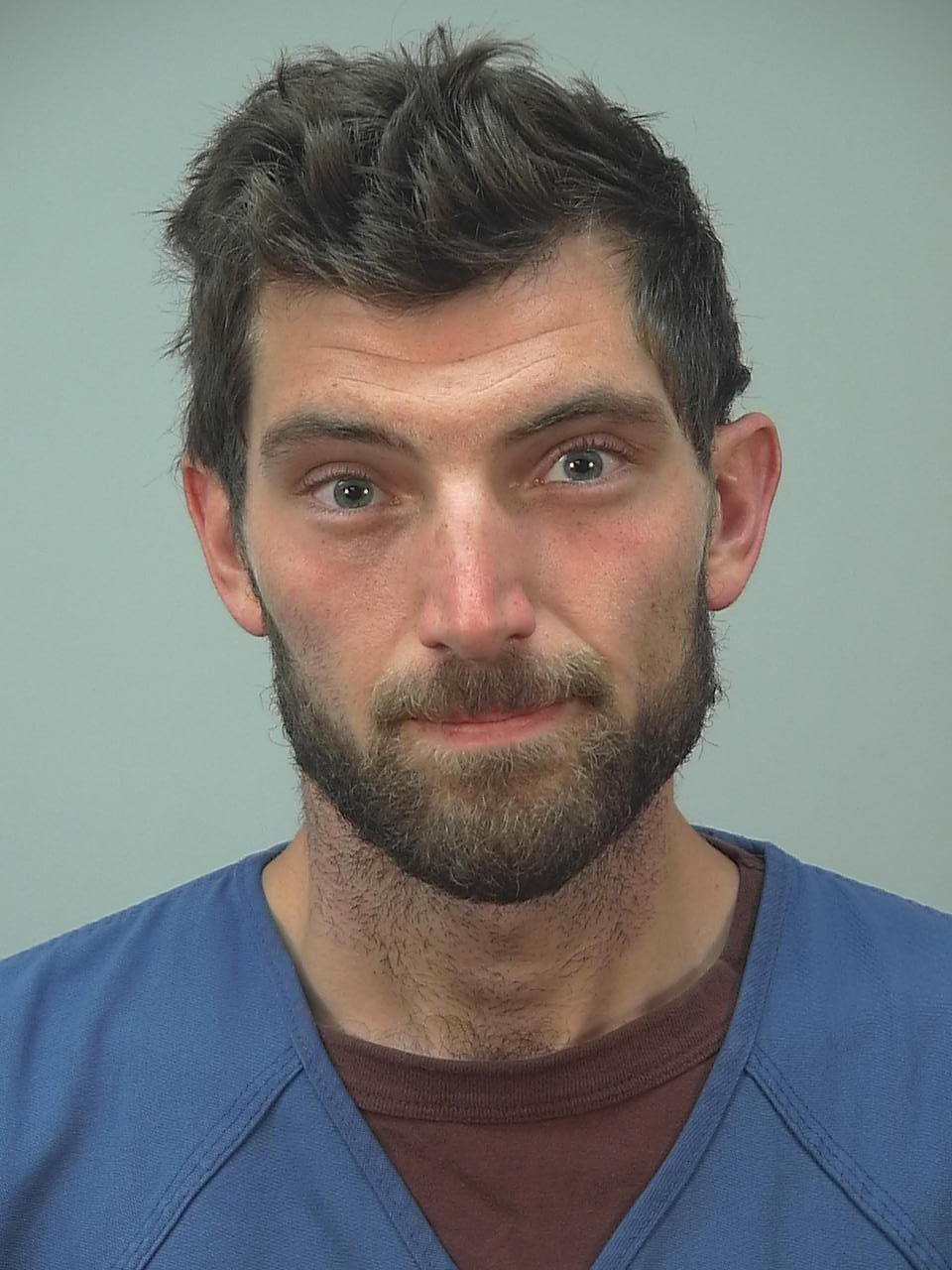 "You don't want 600 people to come in and destroy your business and burn it down," Johnson allegedly told the man. "The cops are on our side. You notice that when you call them, nothing happens to us."
The man gave all three free food and beer, he told police.
In an incident June 22 at The Coopers Tavern, Johnson allegedly came into the bar during the afternoon with another man, again with the boom box playing. When the owner asked them to turn the music down and told him he supported the Black Lives Matter movement, Johnson allegedly asked the man, "What have you done locally?" and said something similar to "Give me money or we'll break windows" and "Venmo me money."
The man told police that he took a photo of a Venmo bar code on Johnson's phone to appear he was complying.
Johnson was charged June 26 in U.S. District Court with extortion in the cases, with federal prosecutors saying he threatened to break the windows of a Downtown business unless an employee sent him money and to "shut down and destroy" another business if Johnson and his friends weren't provided free food and drinks.
"Johnson and others sought to extort multiple downtown business owners by exploiting the circumstances involved with the danger and destruction associated with the looting, vandalism and rioting that followed the peaceful protests," according to a federal complaint.
Johnson also faces one felony count for attempting to escape as police arrested him outside The Coopers Tavern on June 23 — when he returned to the restaurant after allegedly trying to extort its owner the day before — as well as misdemeanor charges for disorderly conduct and resisting arrest.
Bystander video prior to The Coopers Tavern arrest shows Johnson walking around the patio of the bar and restaurant with a baseball bat over his shoulder, then following a white customer inside the restaurant, calling him a racist through a bullhorn and using profanities.
On June 30, Johnson was also charged with misdemeanor criminal damage to property for a separate June 4 incident in which he allegedly spray-painted profanity and anti-police slogans on the Wisconsin Law Enforcement Memorial, also on the Capitol Square.
Johnson has previously been convicted of felony theft, in 2016, and of misdemeanor theft and being a passenger in a stolen vehicle, in 2015. James has a previous conviction for misdemeanor criminal damage to property and was charged in May with resisting arrest and felony battery to a judge, prosecutor or law enforcement officer. Shanley has no prior criminal record.
Editor's note: This story was updated on Aug. 7, 2020, to correct when the three men were charged.
Photos: See damage from Tuesday night protests near the state Capitol