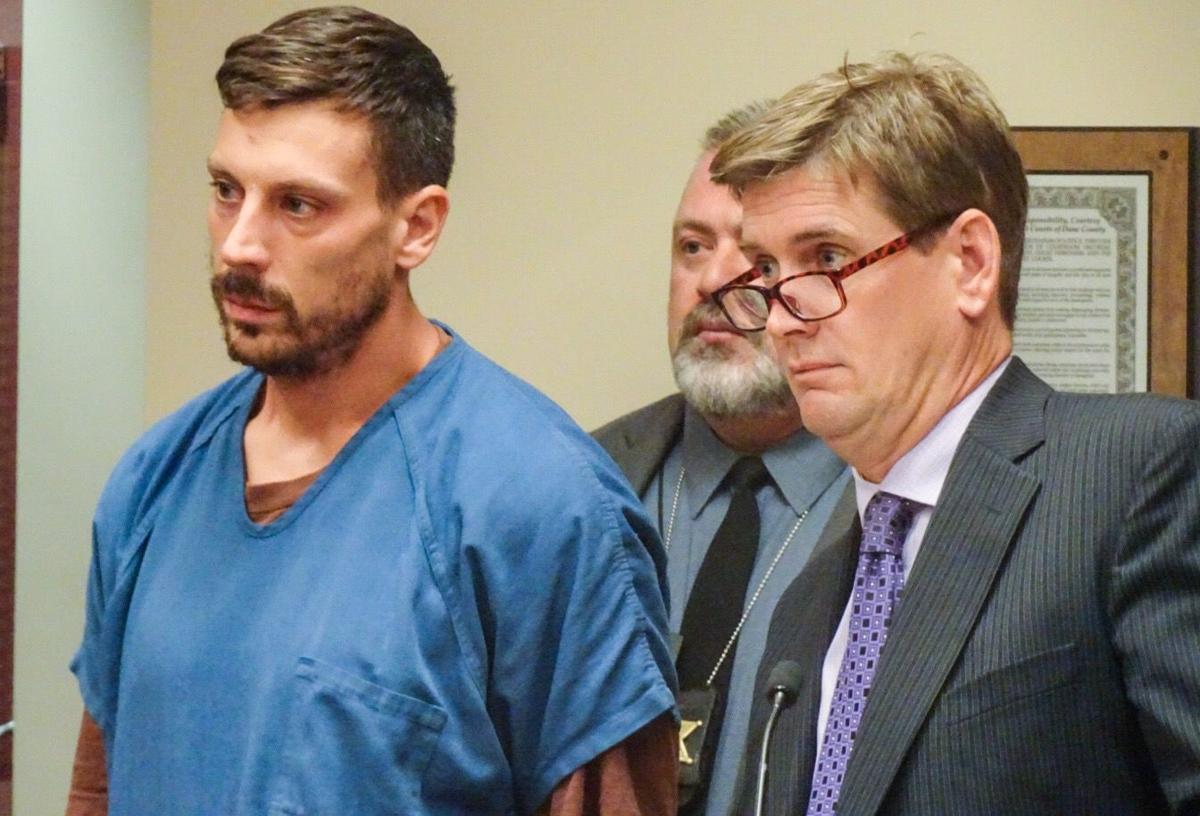 A McFarland fourth-grade teacher who was arrested this week on tentative felony charges was ordered released from jail Thursday on a signature bond, with formal charges expected to be filed against him at a later date.
Andrew C. Meeks, 35, of Madison, was ordered by Dane County Court Commissioner Jason Hanson not to be in the village of McFarland, at McFarland Schools or William McFarland Park. He was also ordered not to have any contact with an alleged victim, referred to during a court hearing Thursday as "Victim 1," or that person's family.
No specifics of the allegations made against Meeks that led to his arrest were discussed during the 13-minute hearing, but they were outlined in a document called a probable cause affidavit, which is required by the Dane County Jail to keep an arrested person in jail under certain circumstances. That document was not immediately made available.
McFarland police also have not said what the allegations involve. The only hint about the content of the probable cause affidavit during the hearing came when Meeks' lawyer, Jonas Bednarek, said the affidavit refers to a second interview with the alleged victim at Safe Harbor, which specializes in forensic interviews of child victims of sexual and violent crime. Bednarek wondered why there was no mention in the document of the first interview.
Meeks is scheduled to return to court for an initial appearance on Sept. 26. Assistant District Attorney Jessica Miller said a criminal complaint stating formal charges against Meeks will be issued by then.
The McFarland School District announced in an email to district staff Tuesday that Meeks, a teacher at Waubesa Intermediate School, had been arrested by McFarland police. Dane County Jail records state the tentative charges against Meeks include child enticement, causing mental harm to a child and exposing a child to harmful material.
In a statement on Wednesday, the district said it could not comment further on Meeks' arrest, except to say the district is cooperating with police and is focused on ensuring there is no impact on back-to-school activities. The statement said the district is "saddened" by Meeks' arrest.
Hanson also ordered that Meeks be monitored using a GPS device by the Dane County Pretrial Services program, a condition Bednarek objected to as an unnecessary intrusion. Bednarek also said there was no reason to ban Meeks from McFarland or William McFarland Park as long as Meeks is barred from having any contact with the alleged victim.
"The reality is that Andrew Meeks is a longtime resident of the city of Madison, he owns a house here, he's had no prior criminal brushes at all, let alone criminal convictions, as this is his first foray into the Dane County Jail or any jail," Bednarek said.
Hanson ordered the bans and also ordered Meeks not to have any contact with children under age 16 unless supervised by a responsible adult. Hanson said a condition sought by Miller barring any contact with anyone under 16 was too broad.