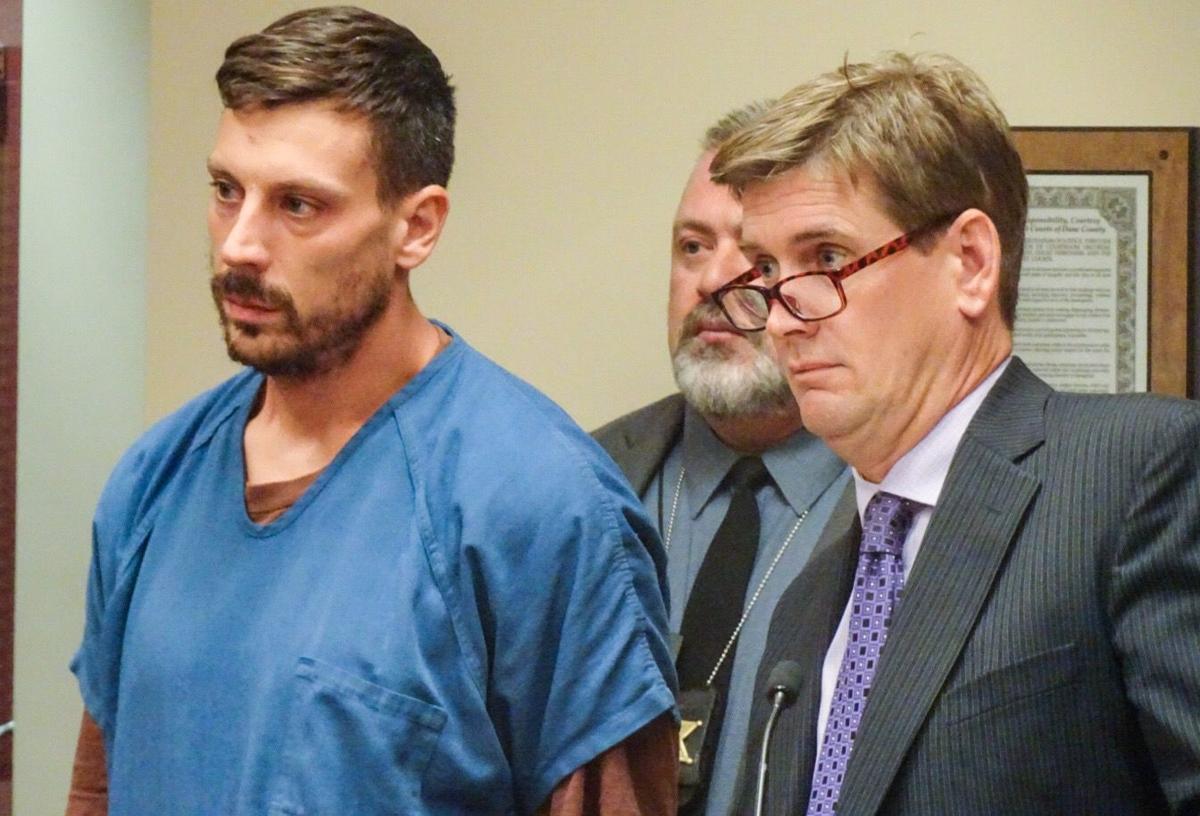 A McFarland fourth-grade teacher was charged Thursday with four felonies after police learned earlier this year of a suspected inappropriate relationship between the teacher and one of his former students.
A criminal complaint filed in Dane County Circuit Court charged Andrew C. Meeks, 35, of Madison, with first-degree sexual assault of a child, child enticement, causing mental harm to a child and exposing a child to harmful descriptions for alleged incidents between January and July involving a boy who is now 12 years old, but was 11 when some of the incidents occurred.
In the 14-page complaint, the boy describes constant discussions about sex prompted by Meeks along with inappropriate behavior by Meeks, which he said have left him feeling troubled.
The complaint states that police learned in April that there was possibly an inappropriate relationship between Meeks, a teacher at Waubesa Intermediate School in McFarland, and a former student, but after an investigation police couldn't conclude that any criminal activity had happened.
Then in August, an officer received two text messages from the boy's mother stating that her son had "disclosed some things that I need to report," the criminal complaint states.
Meeks was arrested on Aug. 27 and released from jail on a signature bond two days later. The McFarland School District placed Meeks on leave. District Superintendent Andrew Briddell said in a statement Thursday that Meeks remains on leave. He said the district would have no further comment.
Meeks appeared in court Thursday, where Court Commissioner Brian Asmus ordered the signature bond to continue.
Meeks' attorney, Jonas Bednarek, did not respond to a message.
According to the complaint:
In the first of three interviews in August and September at Safe Harbor Child Advocacy Center, which conducts forensic interviews of child victims of suspected sexual and physical abuse, the boy said Meeks was his fourth-grade teacher.
Throughout the interviews, which became more detailed as time went on, the boy described incidents in which he said Meeks had tried to teach him about certain sex acts and instructed him on masturbation techniques.
The boy said Meeks also told him he believed the boy is gay and encouraged him to "come out." The boy said he insisted he is not gay, but said Meeks forced him to say he was.
In one of the interviews, the boy said Meeks talked about sex constantly and said Meeks told him about different kinds of pornography. He said Meeks told him to look up porn on his phone, and showed him how to do it so his mother wouldn't see it.
Incidents described by the boy happened at a movie theater, at a Milwaukee Bucks game, at a fast-food restaurant, and on a bike ride. Events related to the sexual assault charge happened July 31 at the theater, the boy said, when he said Meeks touched him inappropriately.
The boy said he and Meeks exchanged text messages, and the boy used a particular emoji to tell Meeks that his mother was coming and he had to go. Police located 19,392 text messages between Meeks, the boy and the boy's mother, the "overwhelming majority" of them between Meeks and the boy between Aug. 8, 2018, and Aug. 19, 2019.
There were also 3,381 text messages between the boy and Meeks using another communication app, WhatsApp, between October 2018 and August 2019. The substance of the texts is not discussed in the complaint.
The boy also described sitting on Meeks' lap when he and Meeks were in the classroom alone and the boy was using Meeks' computer to find music.
The boy told the interviewer he will be "super paranoid for years," and especially paranoid of teachers because of Meeks.
"I'll never look at a teacher the same way again, as a friend," he said.
He said Meeks made him lose his love of things he used to enjoy, and he is afraid Meeks will be around every corner of his home. He said he's also afraid to leave his home because Meeks will be there. He said he has a "full-on panic attack" when he sees someone who looks like Meeks.
The boy also explained to the Safe Harbor interviewer that he initially hadn't told her everything and that more information came out during subsequent interviews because he felt guilty he hadn't told her everything earlier.
The report to police in April came after a school official, not named in the complaint, said he had received information from a community member about Meeks. That person, interviewed by police, said he or she had seen Meeks and the boy together at the boy's home, had seen Meeks slap the boy on the bottom three times and at one point saw them through a window, with the boy sitting on Meeks' lap as they watched TV.
Two other school officials, also not named, told police they had seen the boy spending time in Meeks' classroom during recess or lunchtime, including one incident when the boy was seen either on Meeks' knee or standing between his legs as they looked at Meeks' computer. They believed the time Meeks and the boy spent alone in the classroom had the appearance of being inappropriate.