Mario White, a Dane County court commissioner and former assistant state public defender, will become Dane County's newest judge.
Gov. Tony Evers announced Tuesday White's appointment to the bench to replace former Judge William Hanrahan, who retired in March to take a job as an assistant chief immigration judge in San Francisco.
"It's very surreal to say the least," White said Wednesday. "I'm certainly excited and looking forward to it."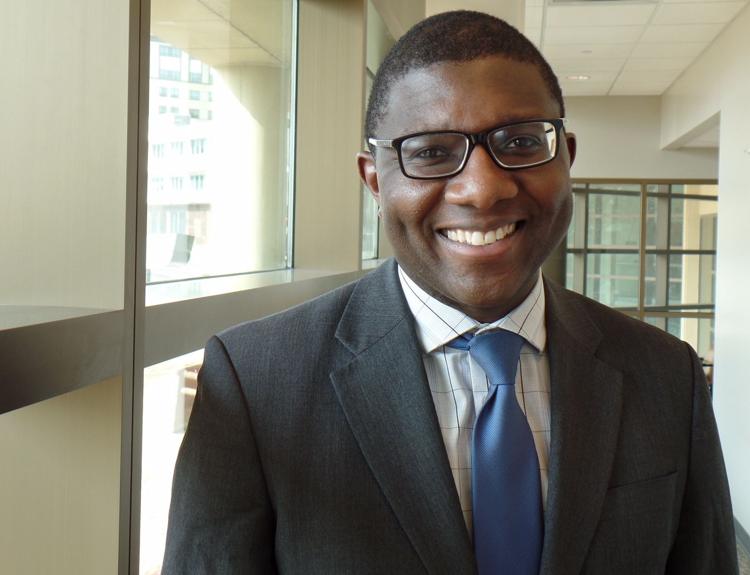 White, 41, will become Dane County's fourth African American judge, following Paul Higginbotham, who served from 1994 to 2003; James Martin, who served from 2003 to 2009; and Everett Mitchell, who was elected in 2016 and is currently serving.
"It's one of those things when I started as a public defender in 2008, being a judge wasn't really on my radar screen," White said. "It wasn't until later that I saw the need for thoughtful and compassionate judges. That started me on the process to getting to that role."
In a statement, Evers said the past week has shown Wisconsin's criminal justice system needs "top to bottom change" to address systemic racism.
"One of the ways we can do this is ensuring we have judges who understand and reflect the communities they serve. As a former teacher and highly accomplished public defender, Mario White will do that," Evers said.
Dane County Circuit Judges Rhonda Lanford and Ellen Berz said White will bring "a wealth of knowledge, experience and integrity to the bench. We are confident he will ensure justice for all."
White said he does not know yet when he'll start, in part because of the need to wind down work as a Dane County court commissioner, a job he started in 2018.
Branch 7, where he will preside, had long been in the criminal rotation, but for about the past year it has been a civil case branch.
White, a native Oklahoman, taught high school math in Dallas before he left for law school at UW-Madison in 2005. He continues to teach as an adjunct professor of law at UW-Madison, where he teaches trial advocacy and coaches mock trial.
White said he was offered the judgeship on Monday after a final interview with Evers. He said he's coming to the bench during a "unique time" when many proceedings are being held remotely by video because of the ongoing COVID-19 pandemic. But he said many hearings in which he presides as a court commissioner are also being held remotely, so he's well acquainted with the process.
Sign up for our Crime & Courts newsletter
Get the latest in local public safety news with this weekly email.