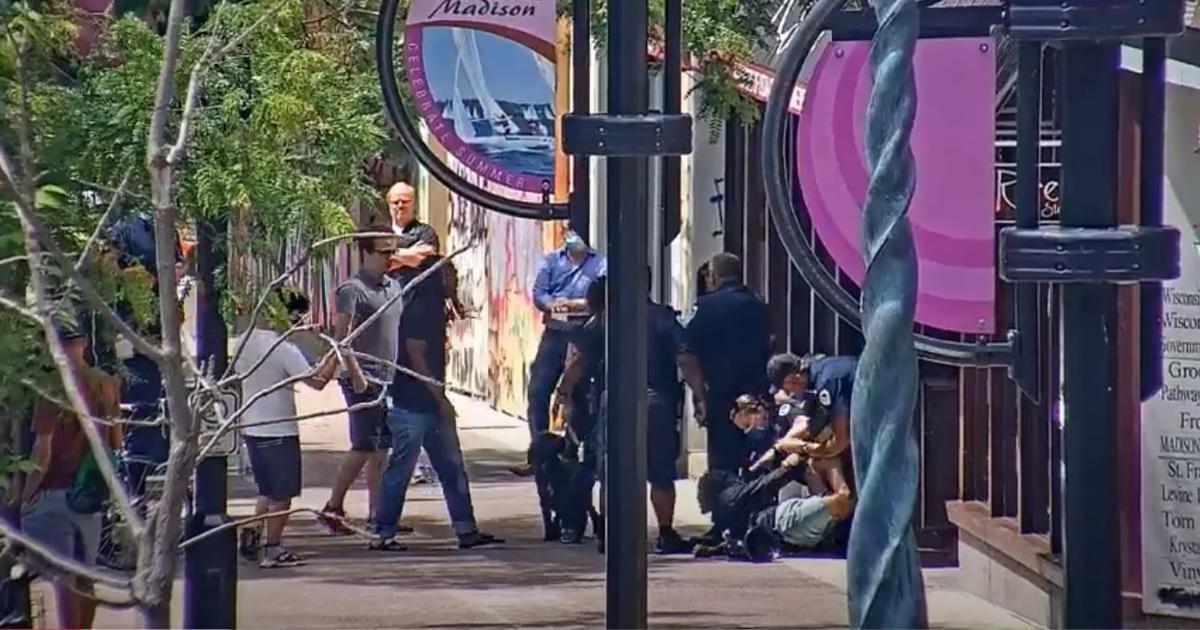 A Madison man accused of wielding a bat and shaking down two bars in Downtown Madison in June told a judge Wednesday that he's back on his medication and successfully dealing with his feelings of anxiety and "implicit bias" against white people and others who are different from him.
Meanwhile, a different Dane County judge dismissed a case against a man accused of helping to pull down a Capitol Square statue during a protest of the bat-wielding man's arrest. But the judge found probable cause that he'd participated in the looting of a Downtown jewelry store in May following the first day of protests in Madison against the death of George Floyd in Minneapolis police custody.
Devonere Johnson, 28, who also goes by the name Yeshua Musa, said during a court hearing that since the June 23 arrest outside The Coopers Tavern he's been working on his emotional health and hopes to return to work in construction.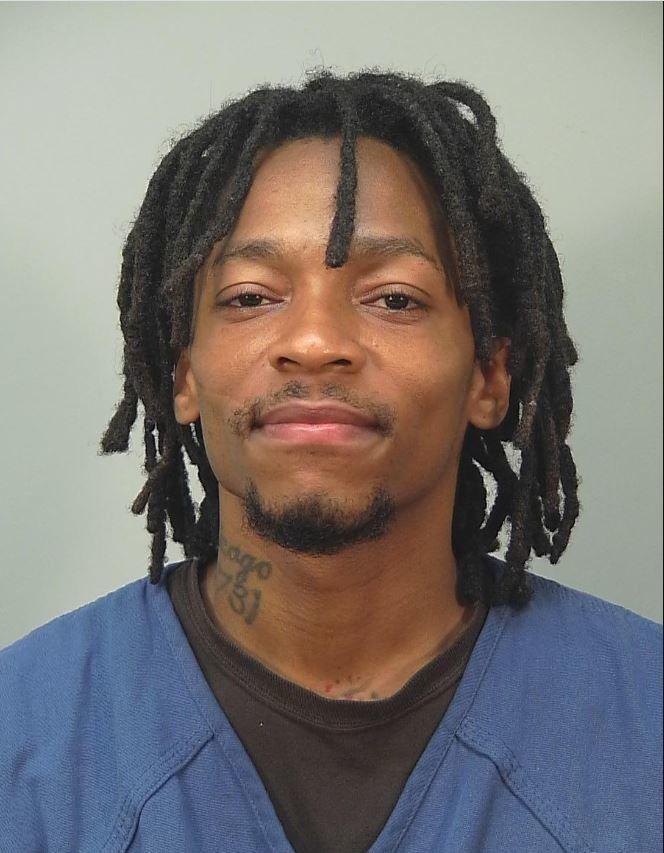 "The Dane County Jail has taught me things I never expected — most importantly, mastering self-control," he said. "I realized most people in Dane County Jail are in here due to a lack of self-control, including myself."
He said that in the 92 days he's been in jail he's practiced meditation, has been "acknowledging my emotions" and is taking medication again for post-traumatic stress related to an incident several years ago.
Johnson was in court for sentencing after his probation on a 2017 felony conviction for theft was revoked. He now faces charges of extortion and threatening to injure or accuse a person of a crime for allegedly demanding food and money from employees at Mackesey's Irish Pub and The Coopers Tavern, respectively.
His June 23 arrest, which was caught on bystander video and shows him struggling with police and fleeing the back of a police car, was shared widely on social media and prompted a destructive protest that night in which a statue of Civil War abolitionist and Union soldier, Hans Christian Heg, and the women's rights statue "Forward" were pulled down and damaged.
Dane County Circuit Judge Julie Genovese rejected a recommendation from the Dane County District Attorney's Office for 2½ years in prison for Johnson and instead sentenced him to about the year of time he's already served in jail in 2016-17. She also agreed with his attorney, Payal Khandhar, that while on probation for the 2017 conviction, Johnson had done a lot of things right, including maintaining employment, escaping homelessness, enrolling in a job-training program and caring for his child.
Khandhar said Johnson began to falter after he made a complaint against an employer about other workers using racial slurs on the job and was subsequently fired, and that he became involved in the Black Lives Matter protests Downtown on the advice of his health care provider, who thought participation in the "movement" would help him feel less fearful and less powerless.
"And clearly that was not the right decision for Devonere," Khandhar said. "And he agrees with that. He emotionally was not in a state to be out there. It was a very tense environment. He was overwhelmed, and he lets his emotions take control if him."
Johnson remains in custody on the state and federal charges related to the incidents at Mackesey's and The Coopers Tavern.
Charge dismissed
Also Wednesday, a Dane County judge dismissed a felony criminal damage to property charge against Kelsey Nelson, 30, of Madison, who police and prosecutors say helped tear down the Heg statue.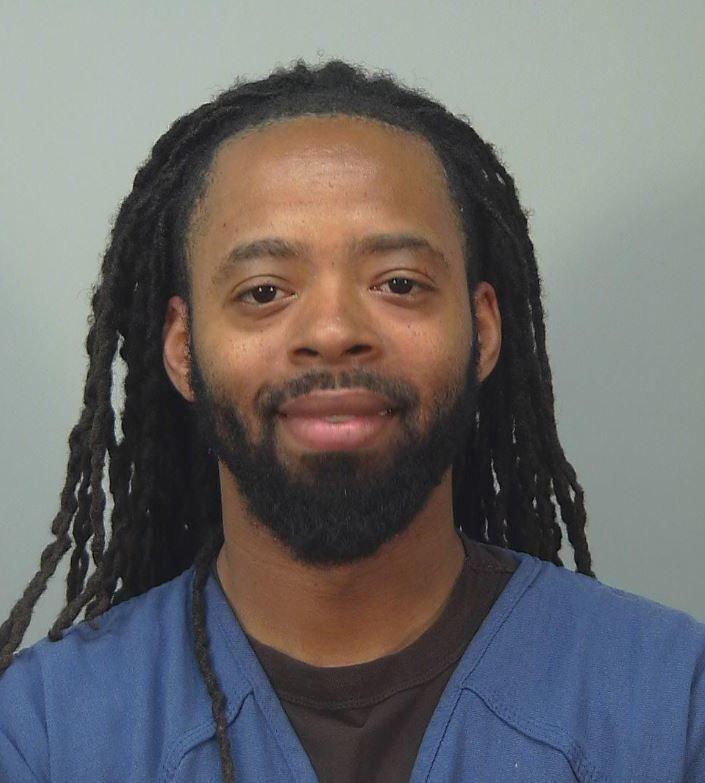 During a preliminary hearing, District Attorney Ismael Ozanne presented video stills of a gray Nissan Murano that had allegedly helped pull down the statue with a rope or a chain, and sought to connect the vehicle's driver to that incident.
But Nelson's attorney, Syovata Edari, pointed out that there were no clear shots of Nelson in the vehicle around the time the statue was removed, and Circuit Judge Chris Taylor agreed.
"The problem that I have with this case is you don't place the defendant in the car at the scene," she said. "The only thing that I have is one blurry photograph. It looks like a person of color, but I can't tell that that's the defendant."
Taylor did find probable cause, however, that Nelson had been among the people to loot Goodman's Jewelers on May 30. Images shared during a hearing in that case appear to show Nelson inside the store.
Nelson, who has past convictions for drug possession, carrying a concealed weapon and identity theft, faces a felony burglary charge in the case.
Editor's note: This story has been updated to correct one reference to the date of Johnson's 2017 conviction.
Photos: Look back at Madison's 'Forward' statue through the years as protesters down Capitol Square replica
Shaping 'Forward'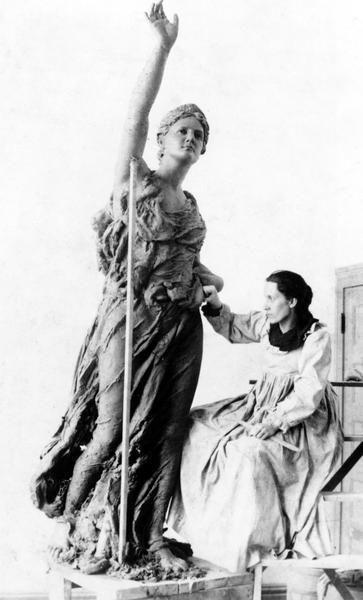 Standing tall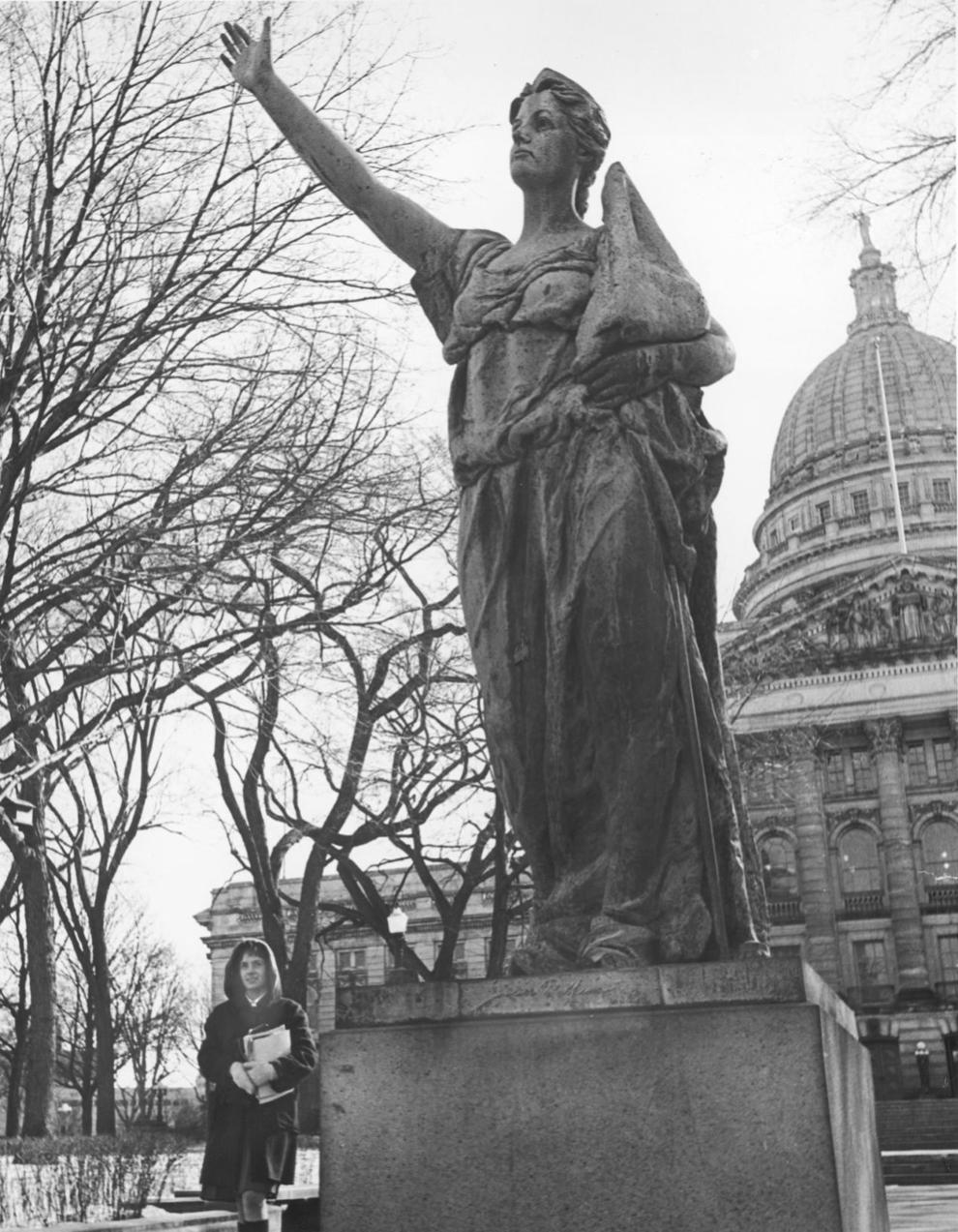 Original location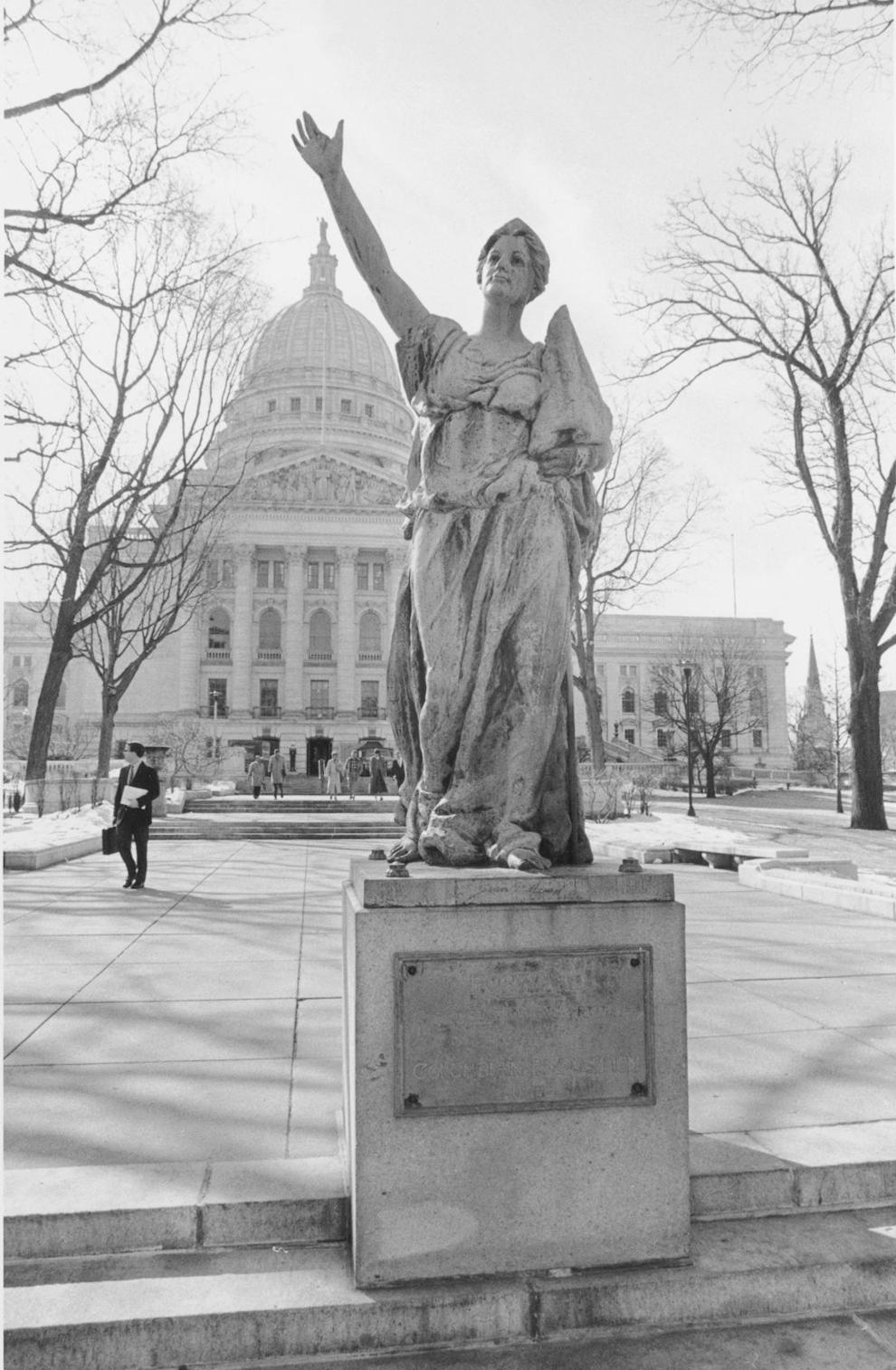 Standing with women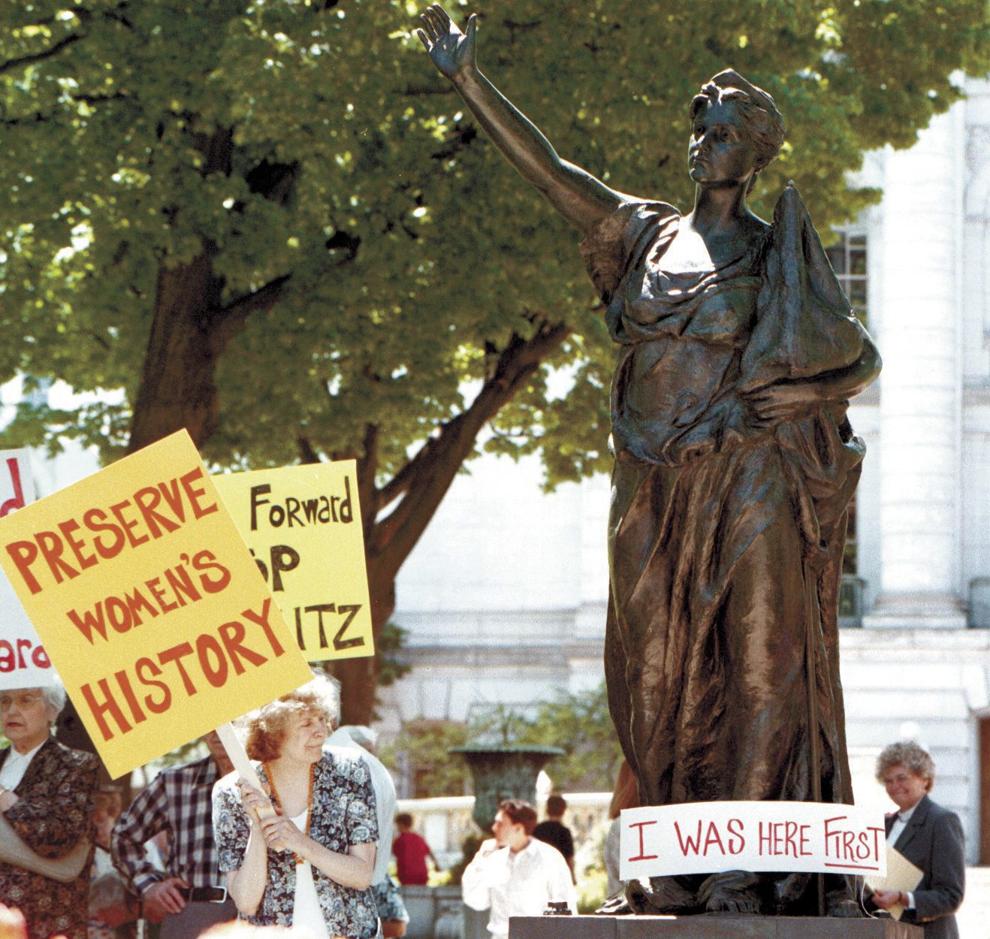 Escaping the elements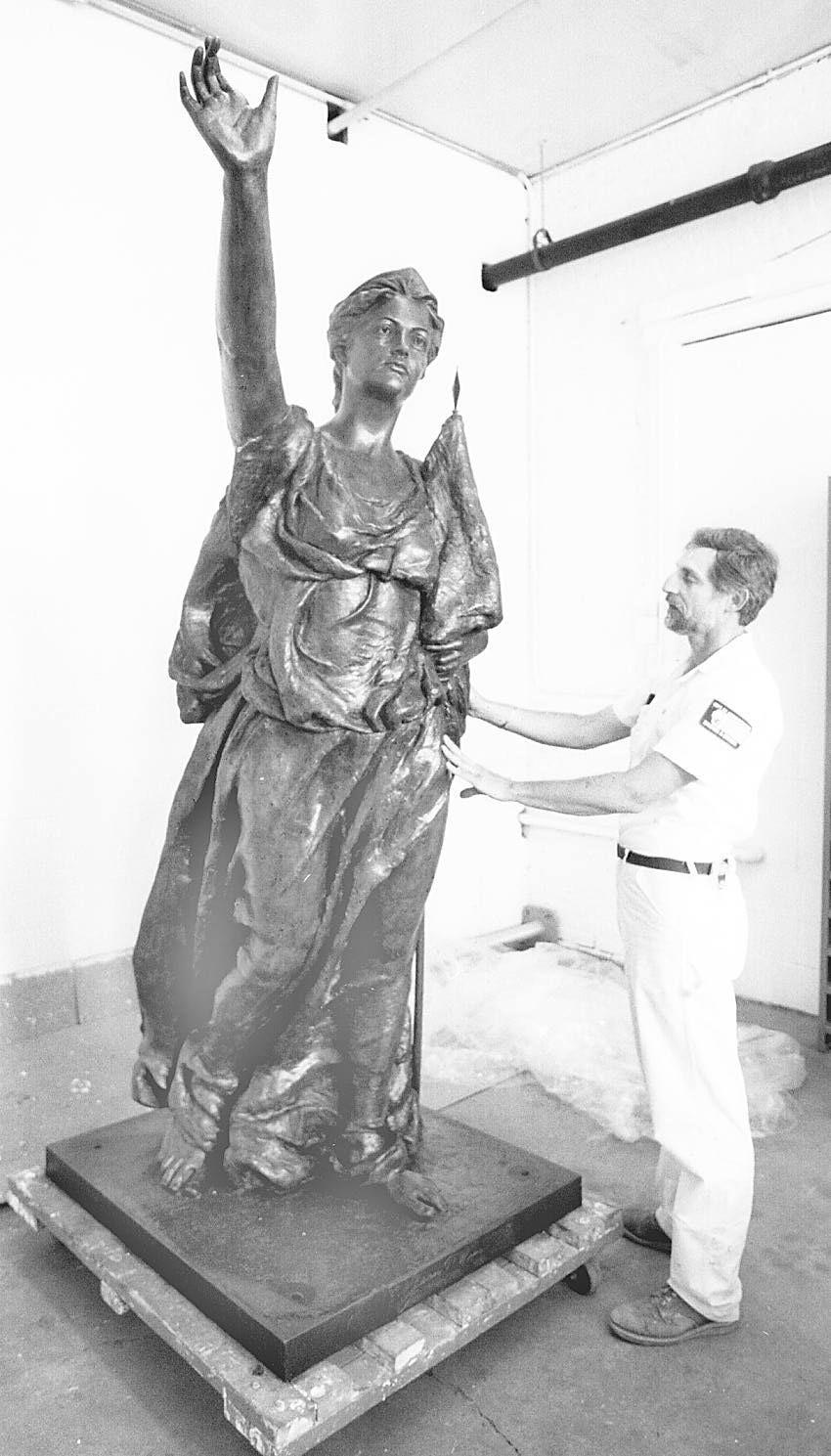 Adding a fresh coat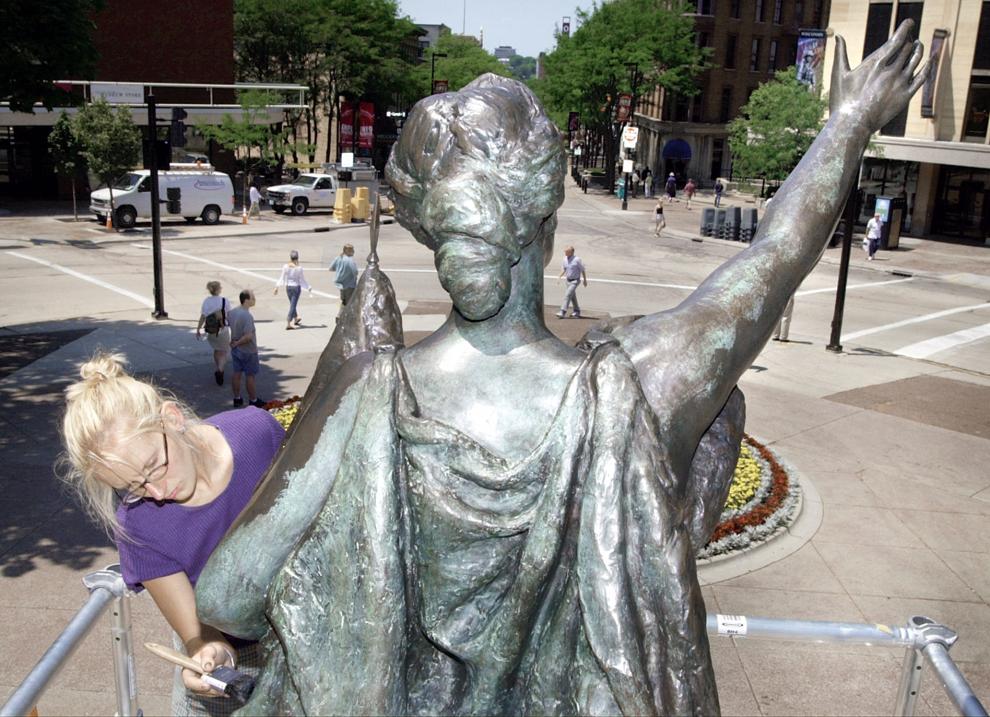 Braving the snow
Showing solidarity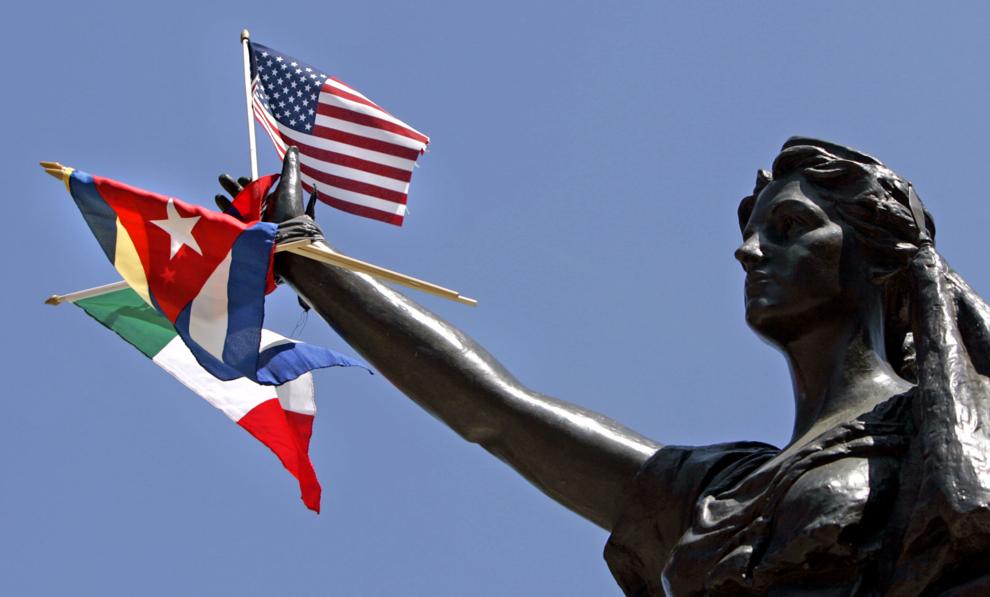 Recognizing love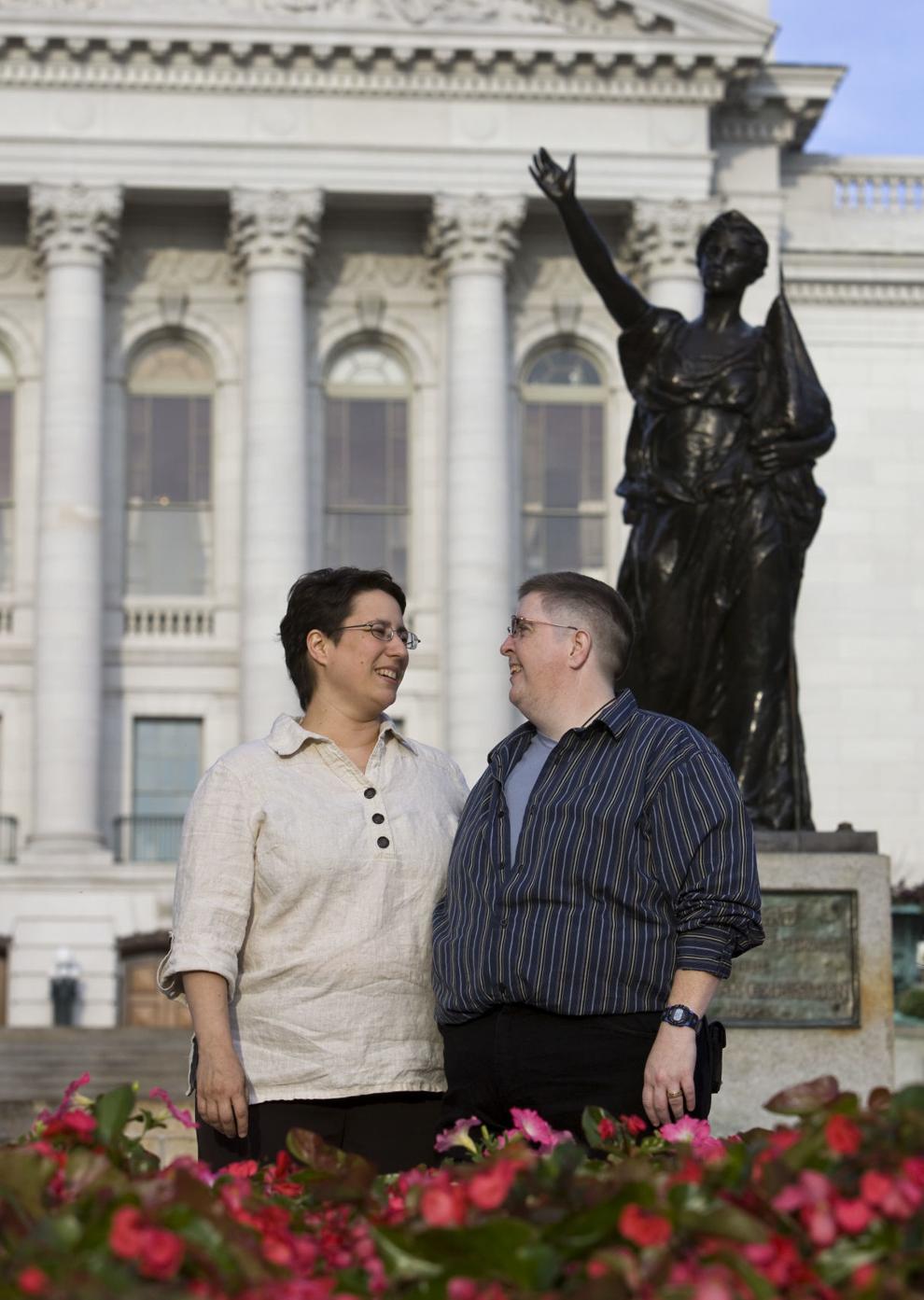 Blindfolded in protest
Blindfolded in protest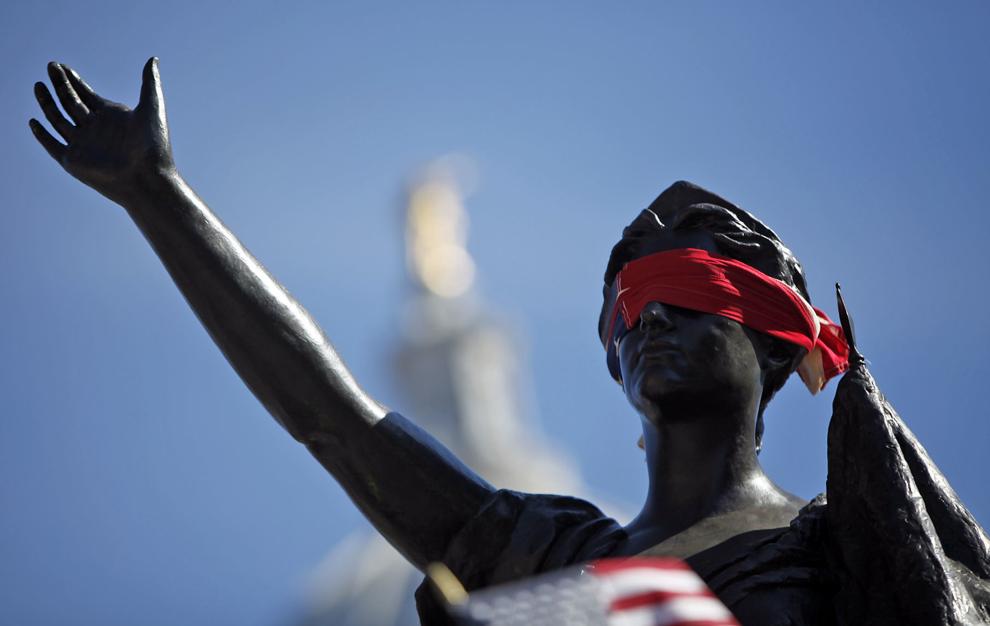 Digging in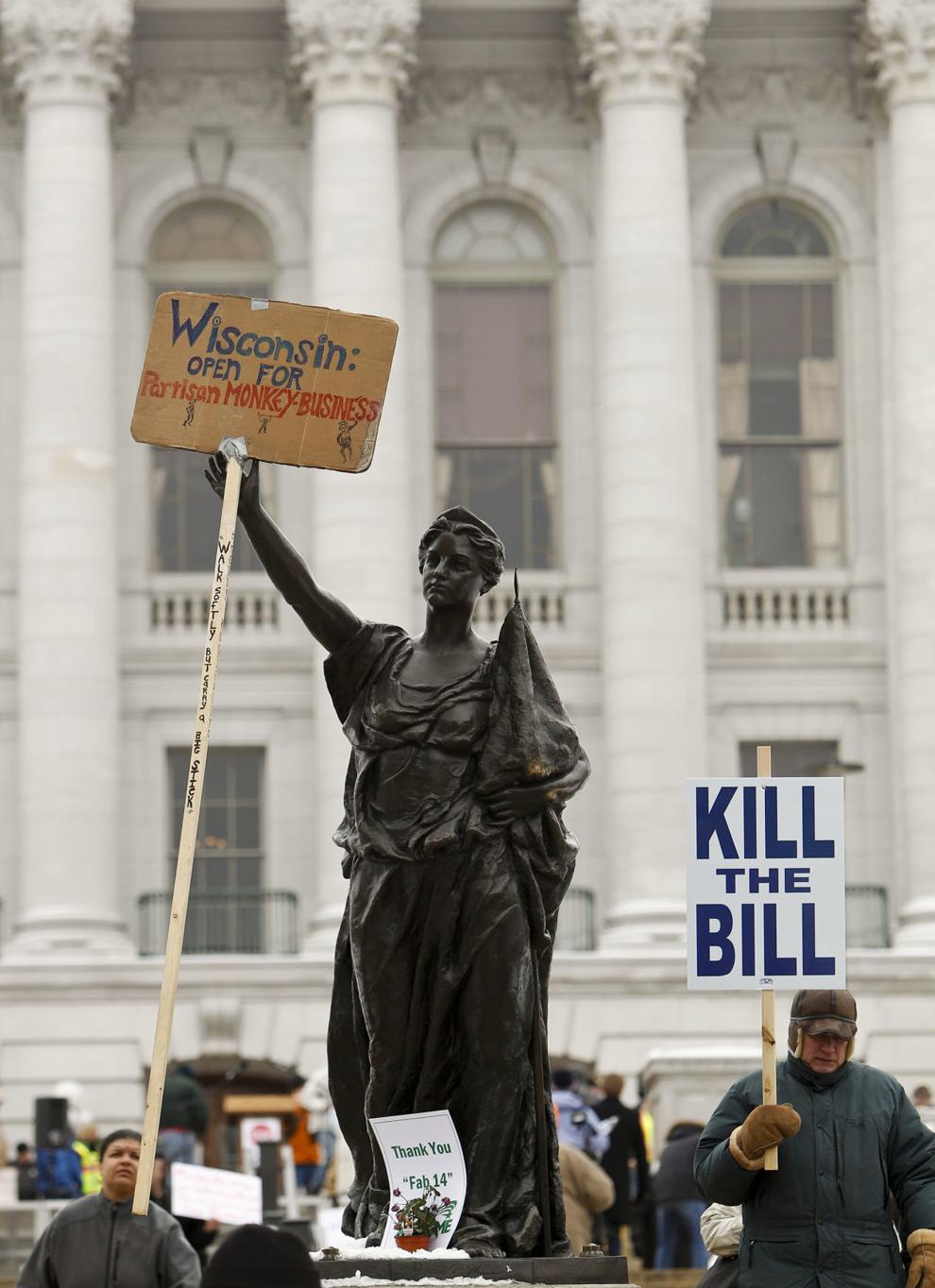 'For Sale'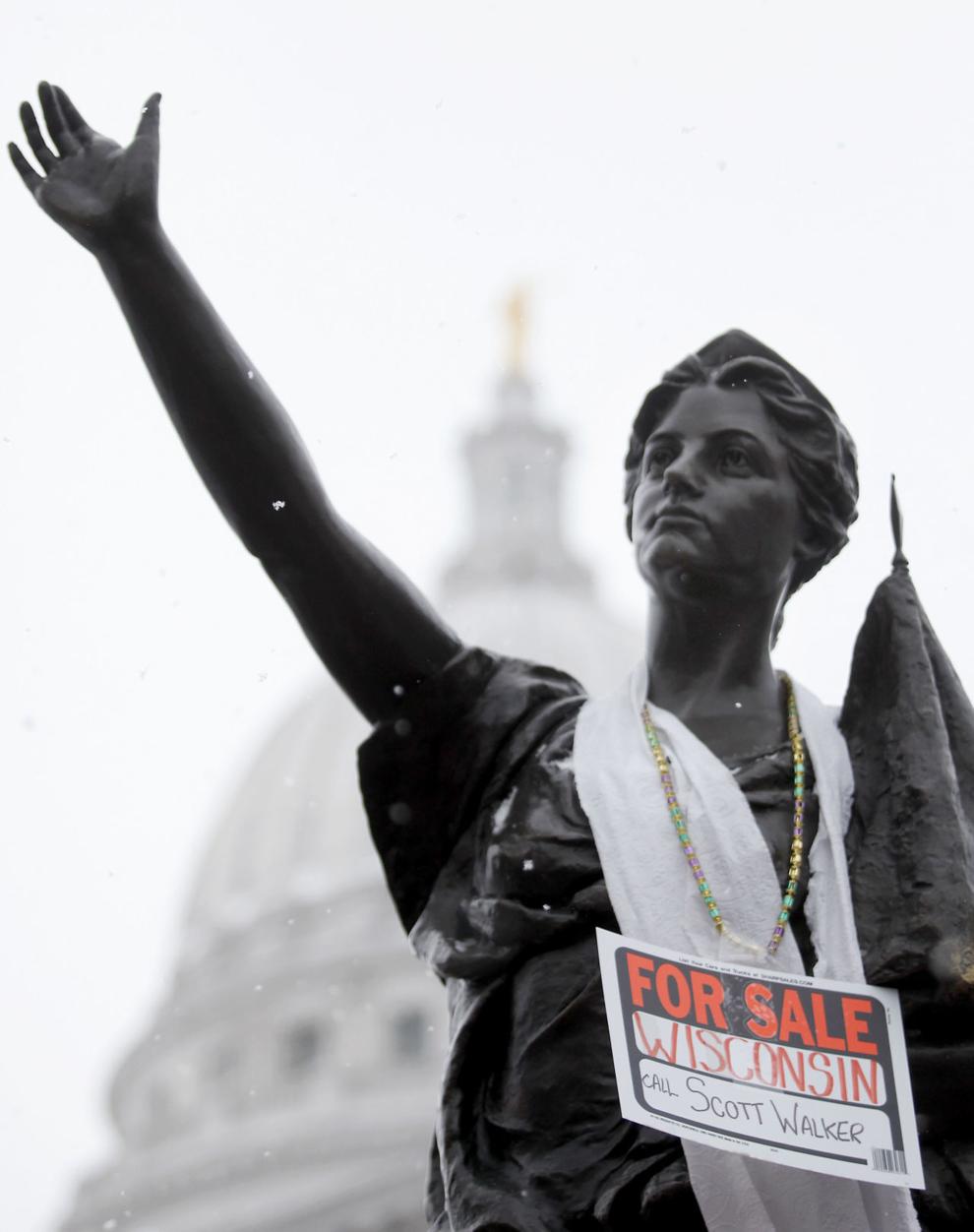 Battle drags on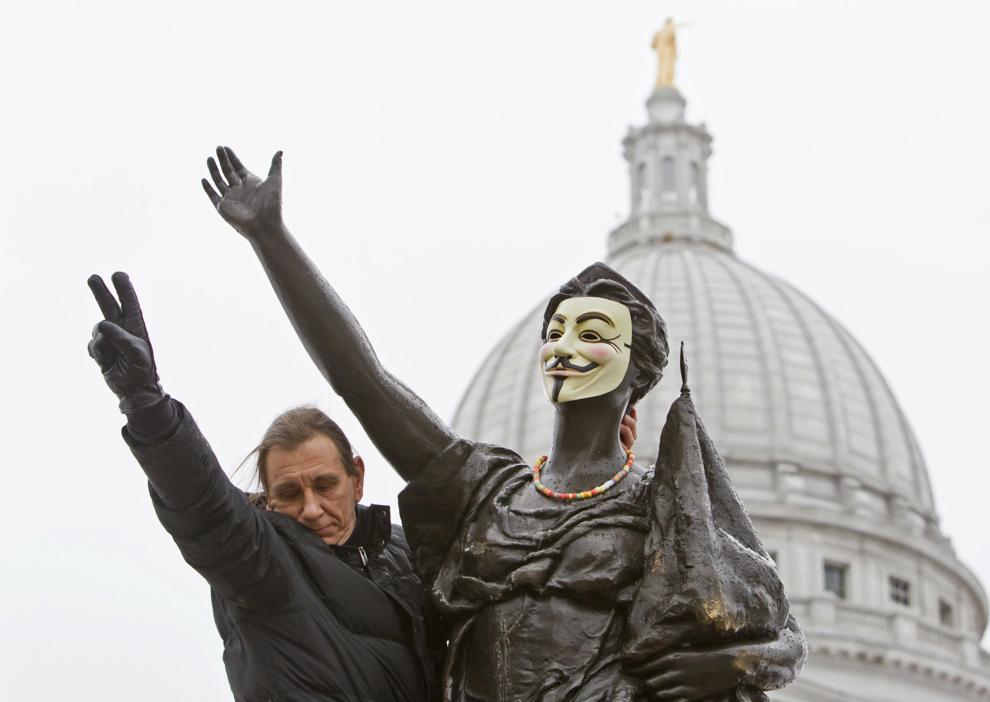 'Recall' Walker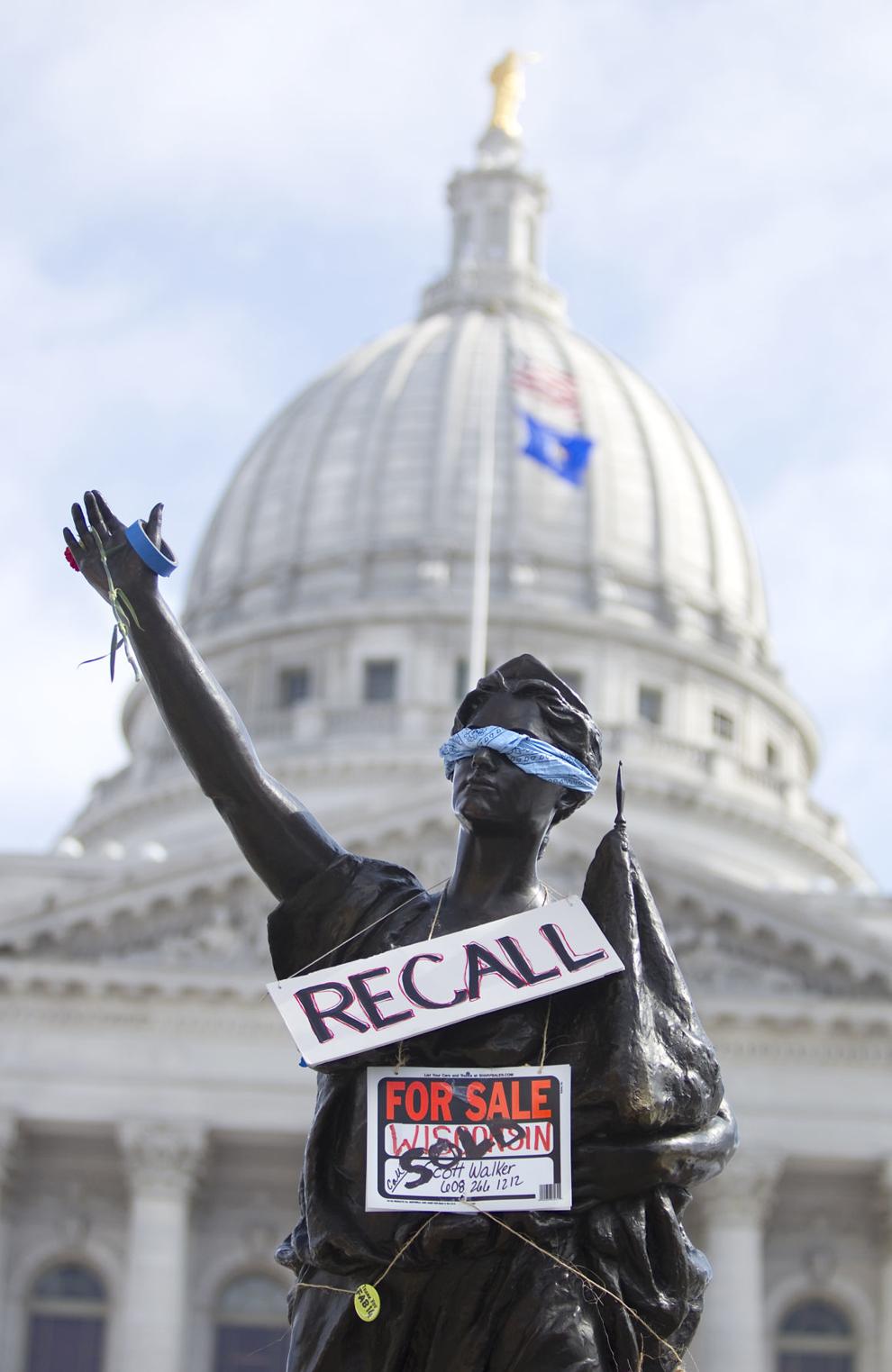 Starting young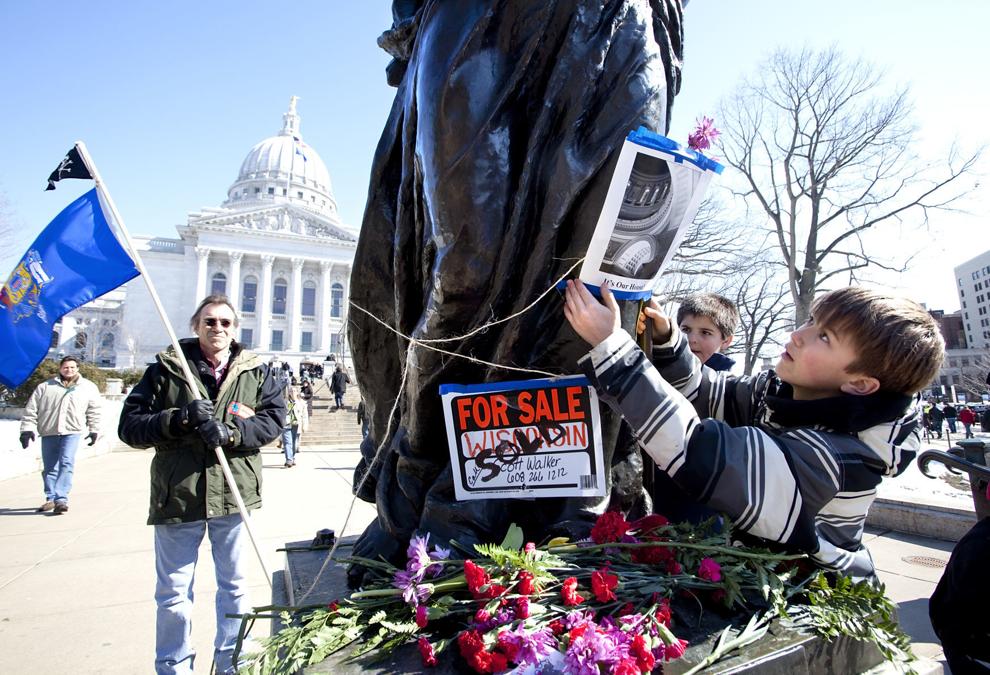 In full bloom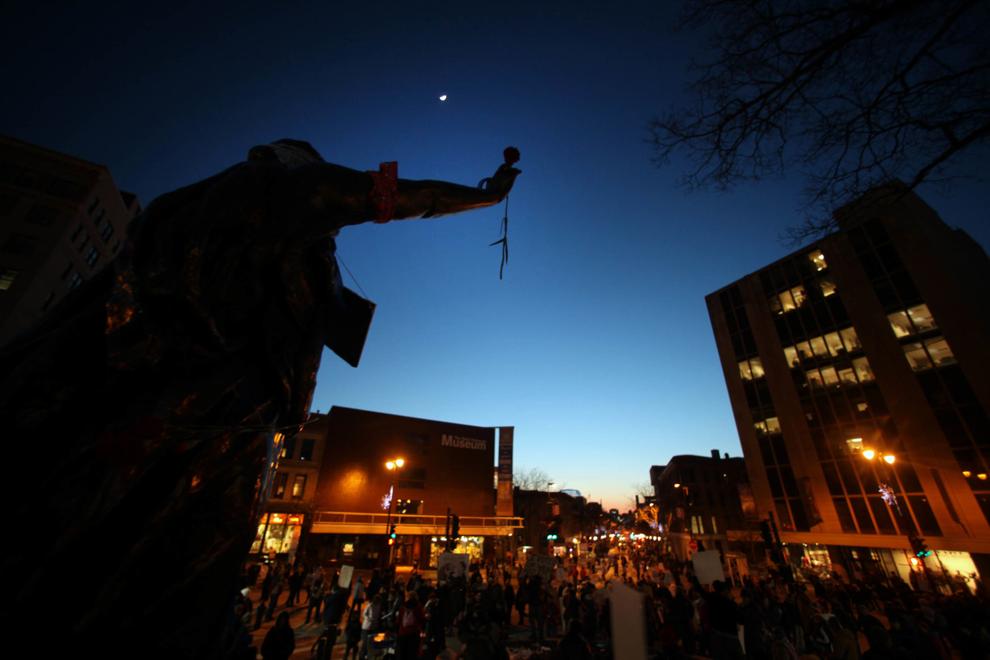 Setting a strong example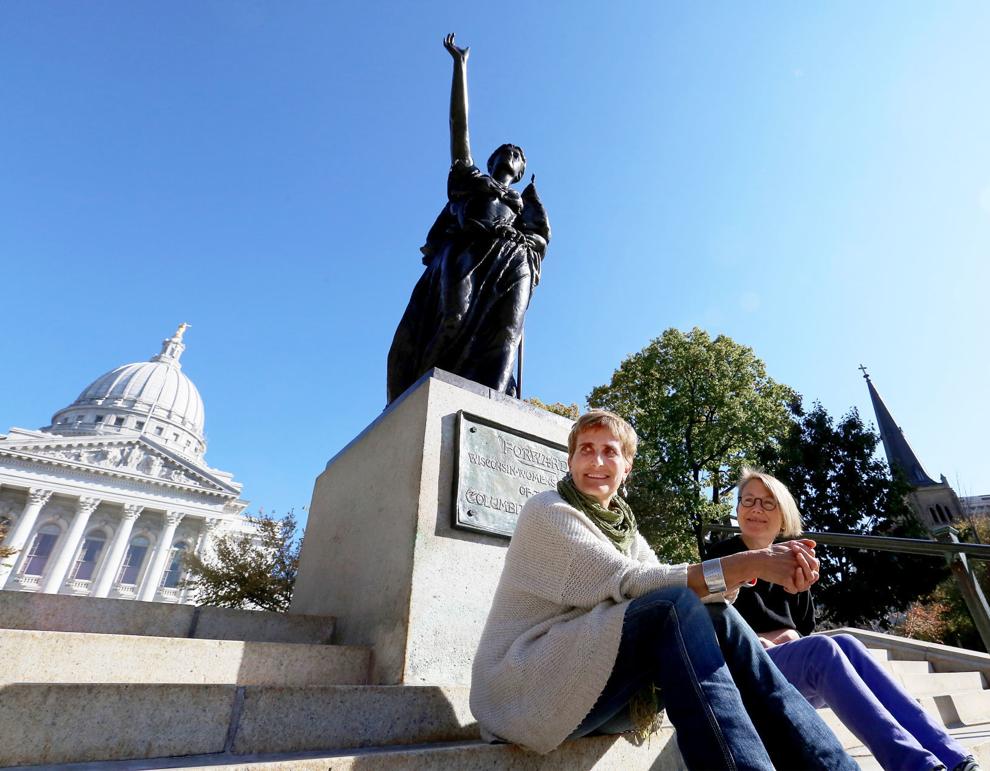 'Votes for Women'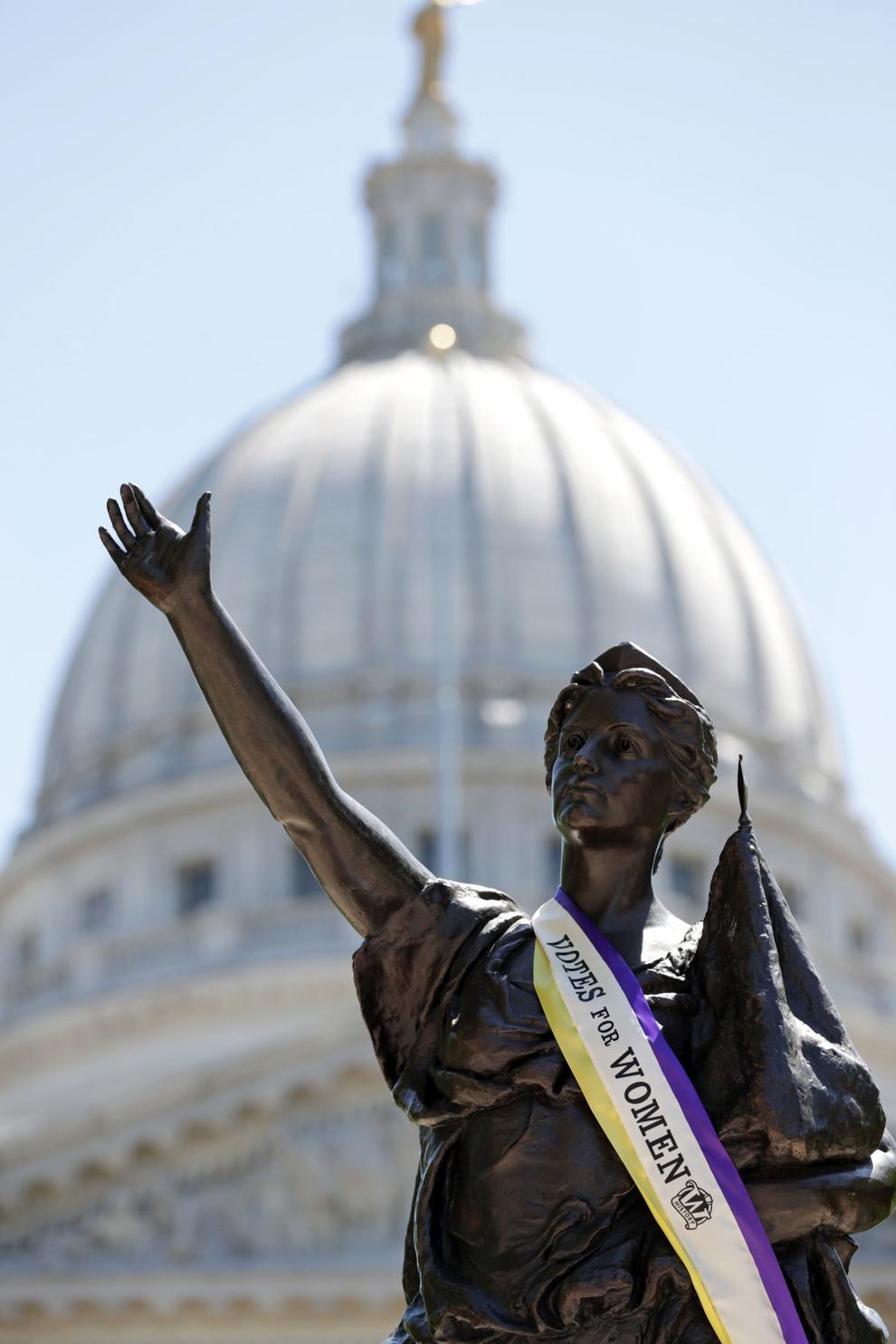 Covered in paint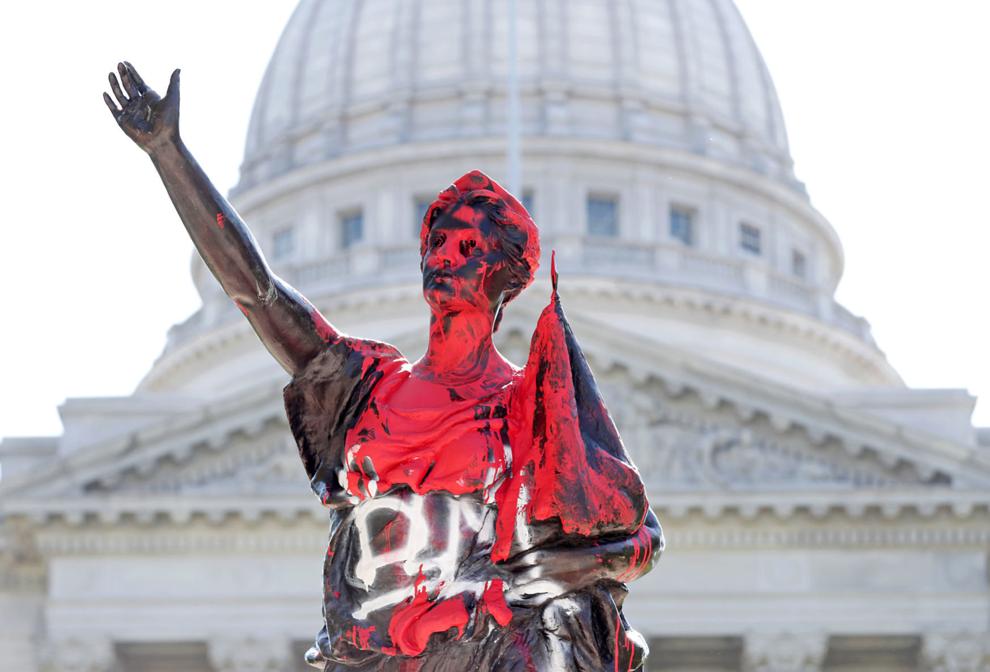 Covered in paint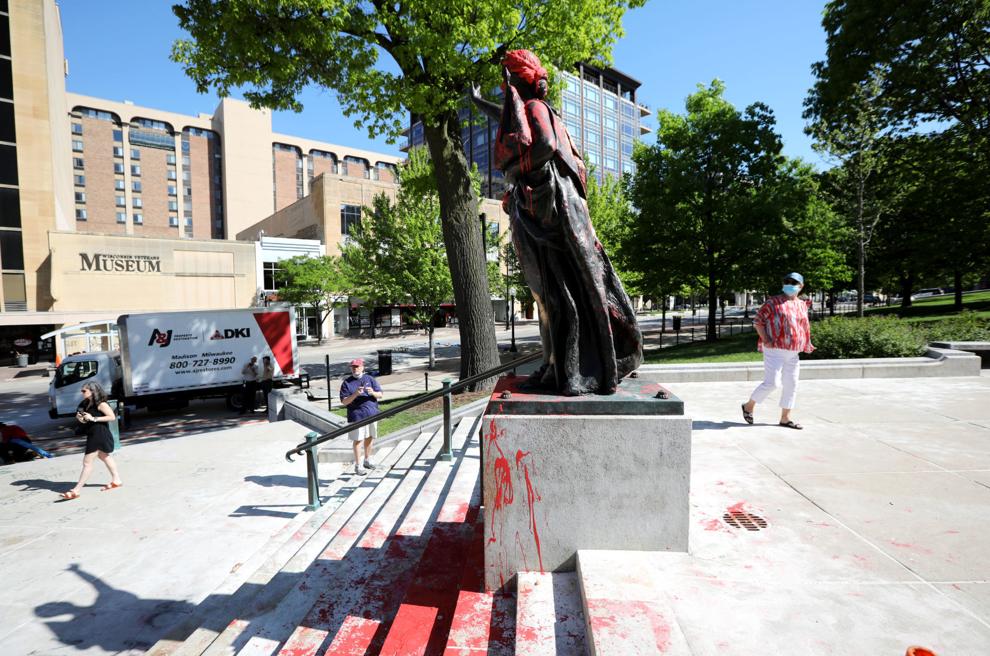 Covered in paint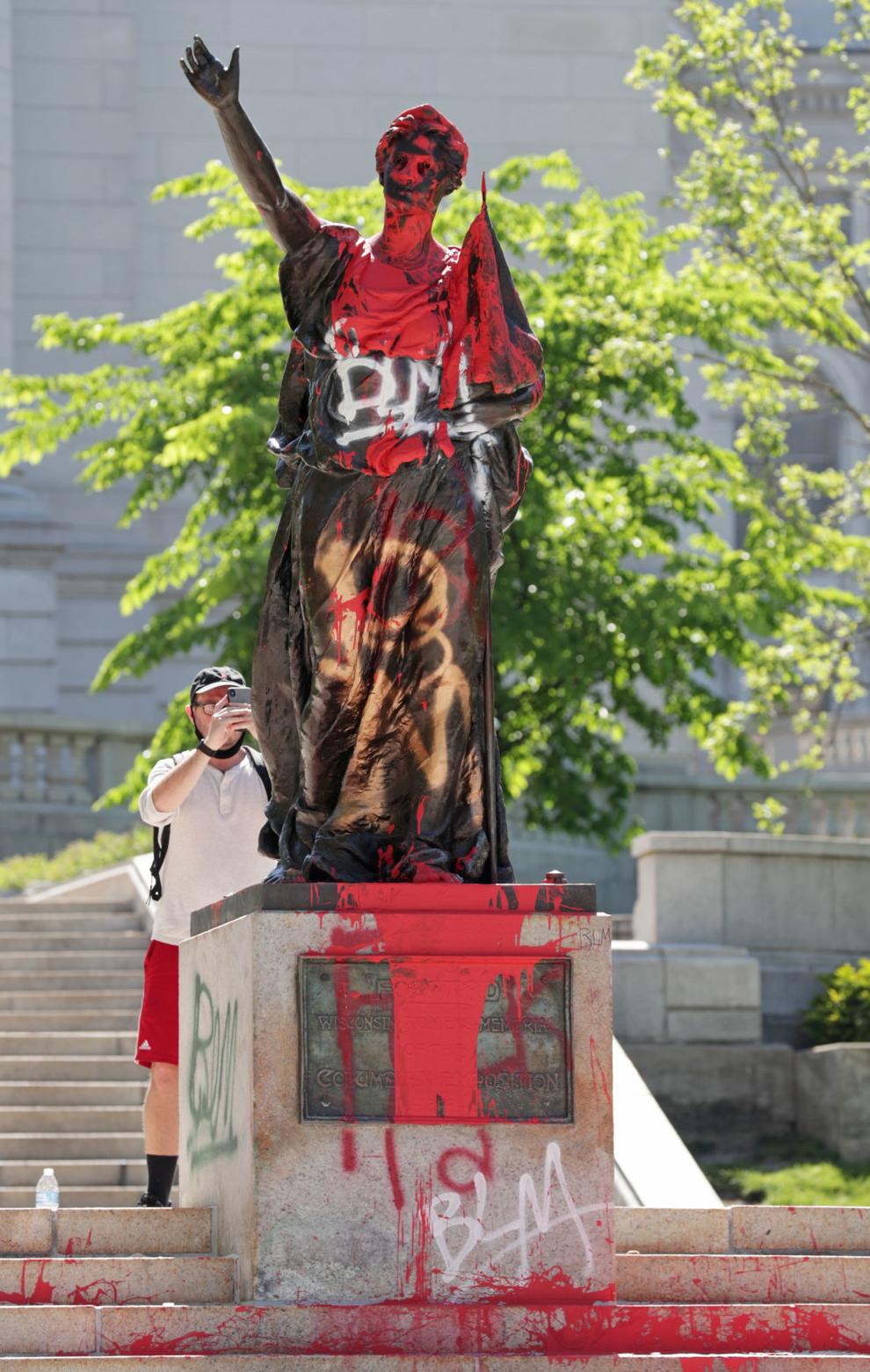 Covered in paint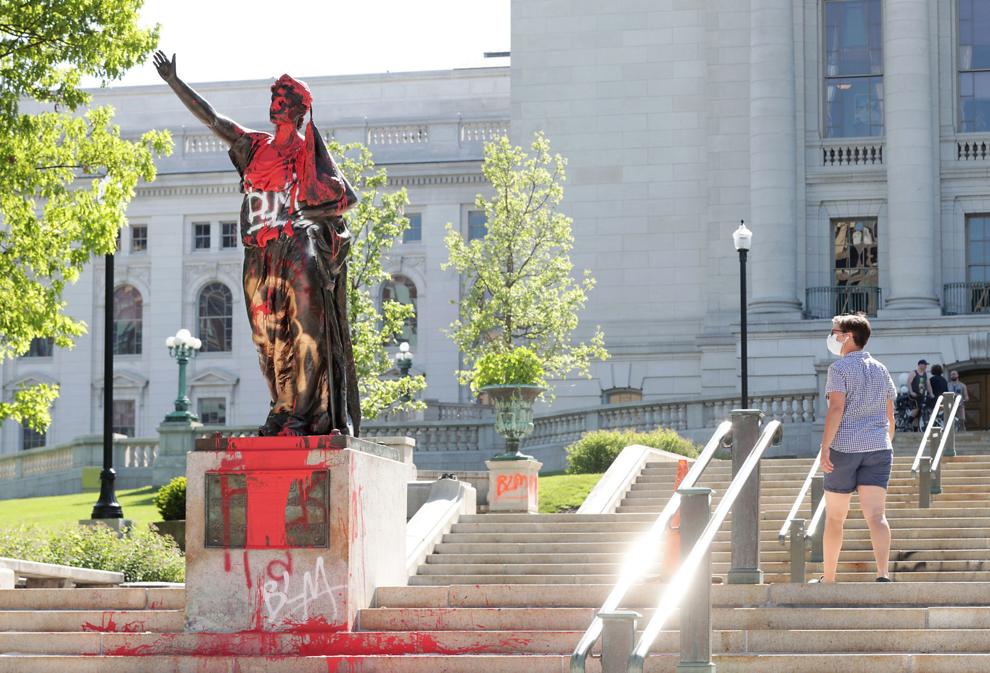 Clean up effort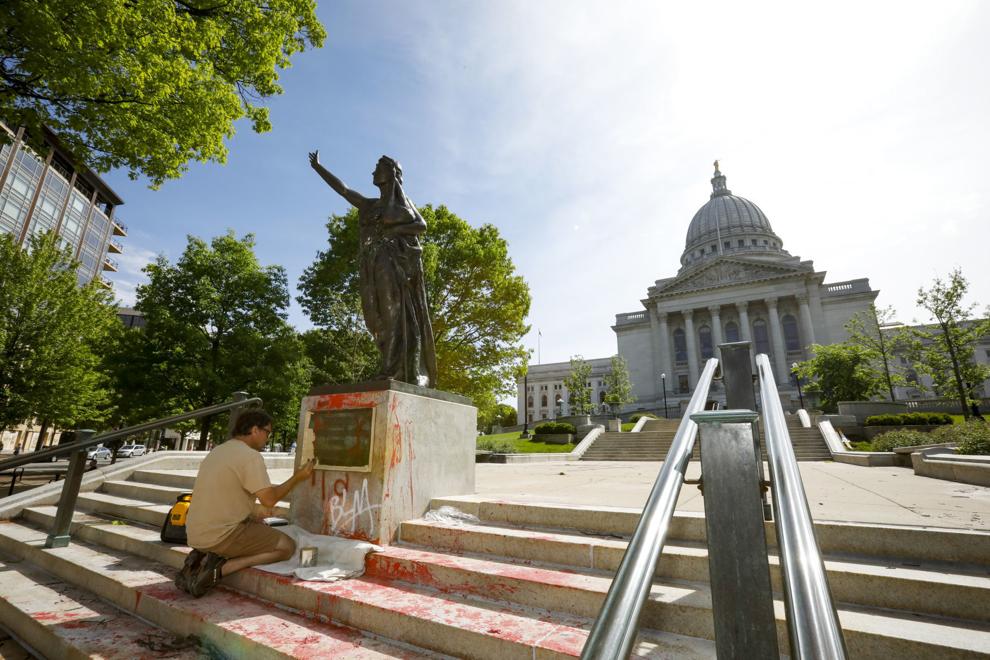 Bringing it down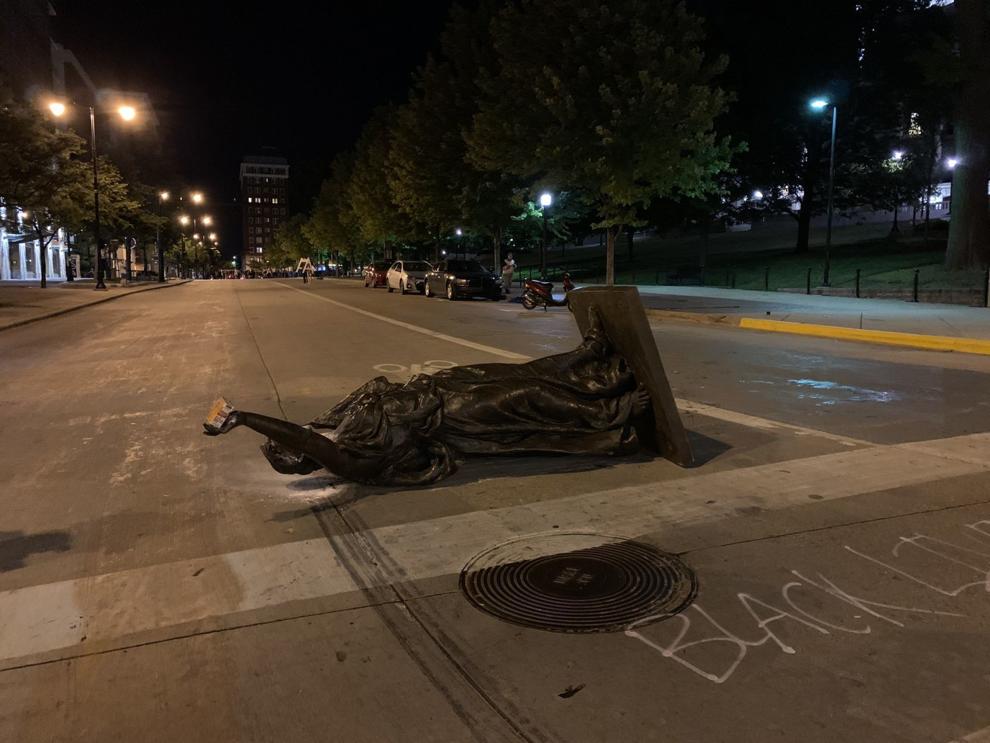 Left in the street