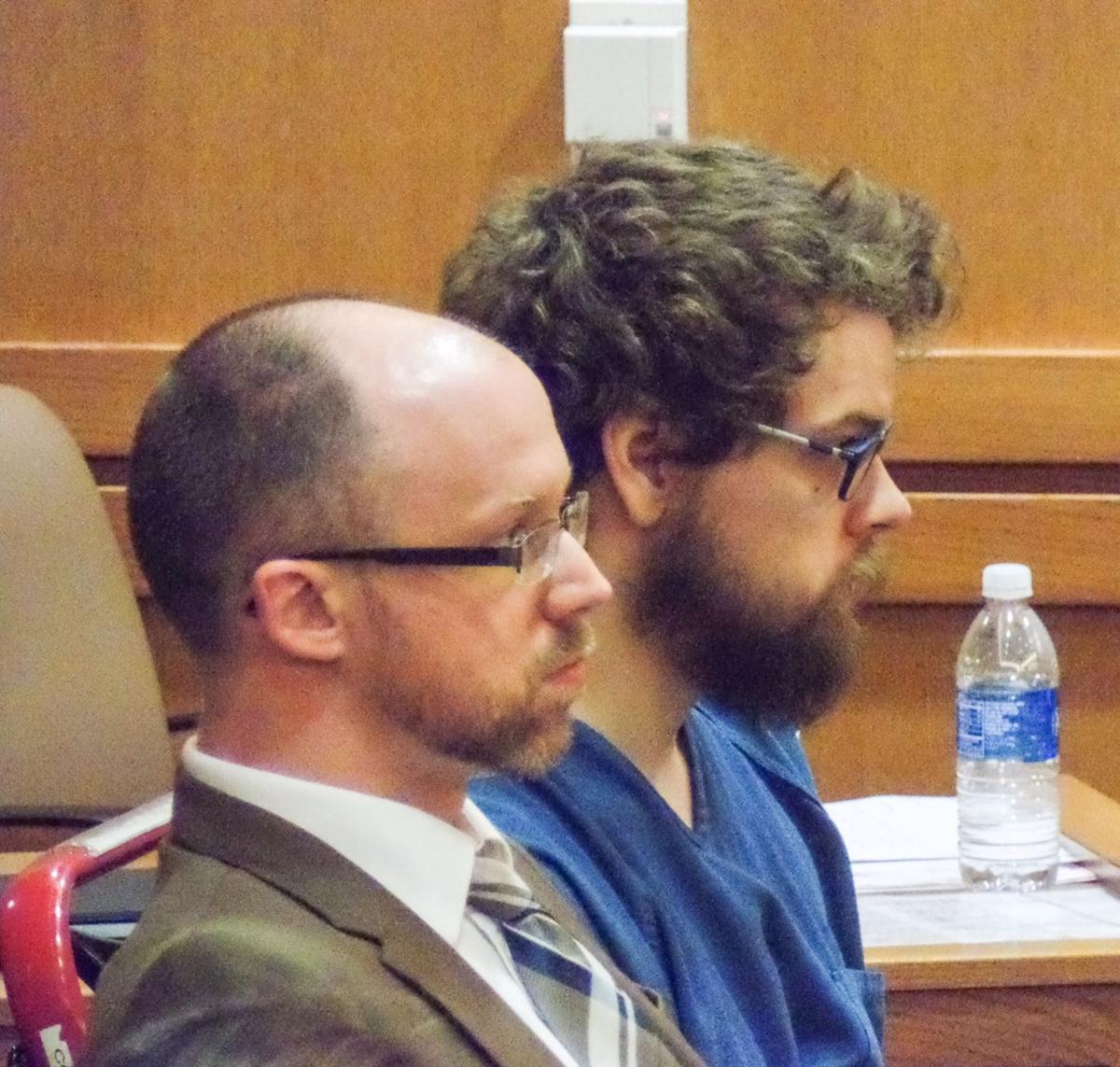 Christopher O'Kroley, who killed former grocery store co-worker Caroline Nosal in February, will spend at least 40 years in prison, a Dane County judge decided at a hearing Friday.
But if O'Kroley, 26, who received an automatic life sentence, is granted parole in 2056 when he is first eligible, Circuit Judge William Hanrahan said he still won't leave prison. That's when he would start serving another five years in prison for shooting at Madison police officer Michele Walker as she attempted to arrest O'Kroley the day after Nosal's death.
As he sentenced O'Kroley, Hanrahan reflected on the care that Nosal's mother, Jane Nosal, took with her daughter all her life, which continued after her death. Visiting her daughter alone at the funeral home, in an act of tenderness and caring, she fixed her hair for her funeral.
"At that time she was cautioned by the funeral director (to be) careful with Caroline's skull. It's glued in five places," Hanrahan said.
"How does one cope with that?" Hanrahan asked O'Kroley. "I don't have any answers. This is what you did. This is part of what you did. This is part of the harm that you caused."
While he wasn't convicted of the crime, Hanrahan's sentence also took into account O'Kroley's rape of a friend in December at his Madison apartment, someone whose trust, Hanrahan said, O'Kroley exploited and violated.
Assistant District Attorney Andrea Raymond ran through the meticulous steps that O'Kroley took to kill Nosal on Feb. 2, after deciding that she had cost him his job at Metro Market, 6010 Cottage Grove Road. He bought a gun while "pretending to be normal," then texted former co-workers to find out when Nosal would be at work, on the pretext of avoiding Nosal while he cleaned out his work locker.
He drove to the store, decided to fire a practice shot elsewhere, then returned to the store to find that Nosal had already left. He went home, ate pizza and watched movies, then the next day again texted former co-workers to get Nosal's schedule. He drove to the store, played games on his phone as he waited near her car, and shot her three times when she left work.
"This wasn't an off-the-cuff or even a desperate reaction," Raymond said. "This was an execution."
Hanrahan simply called it "blood lust, as old as Cain and Abel. You did it because you wanted to do it."
Writing to Hanrahan, Nosal's father, James Nosal, wrote that "the world lost a very special person when Caroline was murdered. We will never find out how much more of an impact she would have made if her life had not been cut short by gun violence."
You have free articles remaining.
He wrote that his daughter was raised to be responsible and stand up to injustice, and that before she was killed she had stood up to O'Kroley by protecting a younger female co-worker whom O'Kroley was sexually exploiting.
"Yet, she was concerned that the sexual predator who took her life would commit suicide because he had a history of mental illness," he wrote. "Amazing."
In court Friday, James Nosal said there was no punishment that would equal the loss of his daughter.
"I have seen and heard little remorse from the defendant for taking my daughter's life," he said.
Amy Nosal, Caroline's sister, wrote that while she believes in forgiveness, "I am concerned that Chris' conscience has sustained irreversible damage, and that he may always be a very real danger to society. Caroline's murder was not an accident or a sudden crime of passion, but a calculated action to destroy her, despite her previous attempts to help Chris find well-being."
While she generally opposes life sentences, she wrote, "this might be a rare case of its necessity."
O'Kroley did not speak in court when offered the opportunity. Wheeled into court in a restraint chair, his head remained at a slight downward tilt, eyes fixed in front of him, throughout the hearing.
O'Kroley's lawyer, Adam Welch, asked Hanrahan to consider granting O'Kroley parole eligibility after 20 years, because he could change once he begins to receive proper mental health treatment, including medications.
Welch described O'Kroley's upbringing with an overbearing mother and an "uninterested" father who split when he was young.
At age 10, he said, O'Kroley showed signs of anxiety, obsessive behavior and psychosis, and was prescribed medications when he was 12, but his mother kept the diagnosis a secret and never gave him the medications. O'Kroley learned of the diagnosis and prescriptions when he was 26 and in jail for killing Nosal, Welch said.
"He's thought a lot about how his life would have been different if he had been treated," Welch said.
As an adult, Welch said, O'Kroley remained isolated, and his social structure revolved around his job until he was fired. Nosal had been a friend, he said.
"He believed that Caroline was a wonderful person," Welch said. "I don't think he's 100 percent clear to this day why his mind was working the way it was working."