CHIPPEWA FALLS — A judge has declined to dismiss charges alleging that a man accused of killing three Girl Scouts and a mother in a hit-and-run was high on fumes from an aerosol can at the time.
Colten Treu appeared in Chippewa County Circuit Court last week for a preliminary hearing. The 22-year-old is accused of huffing from an aerosol canister before crashing his pickup truck into members of Girl Scout Troop 3055 in November as they picked up litter along a highway in Lake Hallie.
Treu's attorney said there was no evidence that Treu had been huffing, citing a blood sample that failed to detect any chemicals. Prosecutors countered that Treu left the scene so a blood draw wasn't taken until that evening.
Four of the 11 counts involve the huffing allegation. Judge James Isaacson set Treu's arraignment for May 24. No trial dates were set.
Treu is charged with four counts of homicide by intoxicated use of a vehicle, four counts of hit and run-involving death, and one count each of hit and run-causing great bodily harm, intentionally abusing hazardous materials and bail jumping.
Several law enforcement officers testified Friday during the hearing about their encounters with Treu and the passenger in his car, John Stender, later that day, after both men had separately turned themselves in.
Lake Hallie police officer Tim Bowman described an eyewitness account of Treu's truck crossing the center line of Highway P, prior to the crash.
Bowman acknowledged a test from the Wisconsin State Lab of Hygiene didn't detect any chemicals or drugs in Treu's blood sample. However, Chippewa County District Attorney Wade Newell pointed out that Treu didn't stay at the scene, so a blood draw couldn't be immediately taken. Bowman said the blood draw happened later that evening.
Lake Hallie police officer Adam Meyers testified that Treu's phone indicated he had looked up information on how long the huffing chemicals could remain in his blood stream.
Meyers acknowledged he saw no signs of impairment in Treu while interviewing him minutes after he turned himself in.
Defense attorney Travis Satorius noted that Treu turned himself in to authorities at 4:33 p.m. — about five hours after the crash occurred. The blood draw was taken after 7 p.m.
"You waited more than three hours to take a blood draw?" Satorius asked Meyers.
Meyers responded: "Yes, sir."
Meyers described his conversation with Treu about what had occurred.
"He made a comment that he remembers hitting someone wearing a visible reflective vest," Meyers said.
Treu told Meyers that Stender had been huffing more than he had, and he claimed that Stender grabbed the steering wheel, leading to the crash.
Police officer Todd Johnson testified that Stender told him that they purchased the canister of Dust-off at Walmart, which is less than two miles from where the crash occurred.
Stender told Johnson that Treu had let the vehicle drift over the center line, and Stender grabbed the steering wheel — after he had used the air duster — to correct the vehicle's direction.
Treu remains incarcerated on a $250,000 cash bond.
The four people killed in the crash were Jayna S. Kelley, 9, Autum A. Helgeson, 10, both of Lake Hallie, Haylee J. Hickle, 10, and her mother, Sara Jo Schneider, 32, both of the town of Lafayette.
The fifth person injured was Madalyn Zwiefelhofer; she was hospitalized for three weeks.
The girls attended Southview Elementary and Halmstad Elementary in Chippewa Falls.
It is unclear if Treu's passenger, John Stender, will also be charged. No charges have been filed at this time.
According to the criminal complaint, Treu did not stop after striking the five people. He drove his black Ford F-150 pickup truck to his home, put it in the garage, and placed another vehicle in front of it.
However, an officer who arrived at the scene was able to locate a "fresh fluid trail" which he followed for 1.8 miles, taking him to the garage at 1060 Joseph St., to an apartment shared by Stender and Treu. The truck had "significant front-end damage, with weeds observed stuck in the front bumper," the criminal complaint states.
Treu and Stender were not at the house when officers arrived, but they each turned themselves in later that day.
Treu has one drunken driving conviction from 2014, plus a Sept. 30 incident in Rusk County, in which he drove into a ditch and rolled his vehicle. Officers did a field sobriety test after the crash and noticed his impairment. He is charged in Rusk County with possession of meth, marijuana, drug paraphernalia, and operating with restricted controlled substance.
Hit And Run Deaths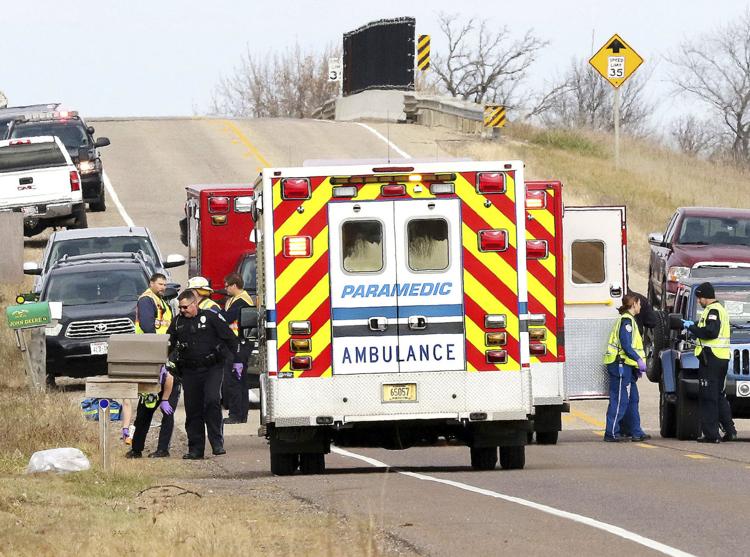 Hit And Run-Scouts Killed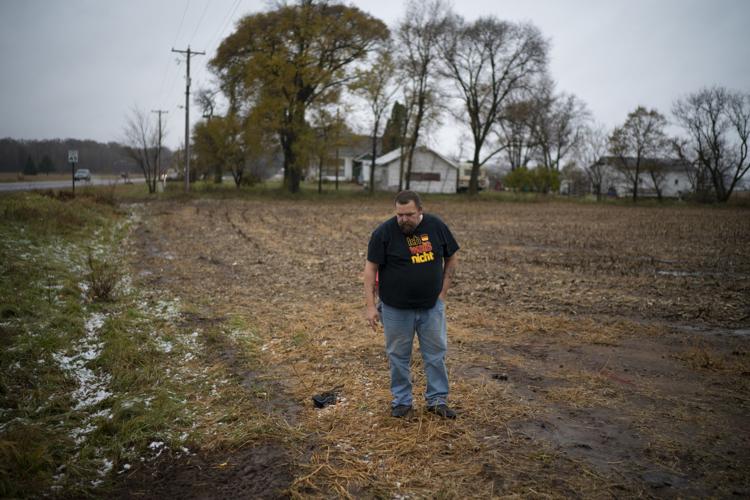 Hit And Run-Scouts Killed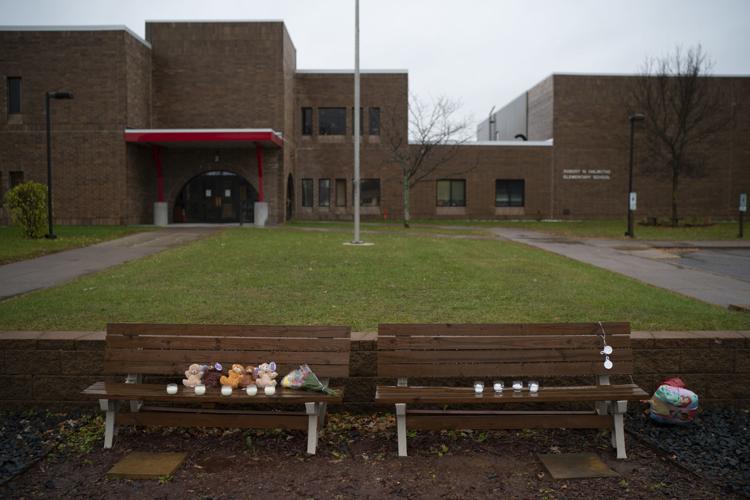 Hit And Run Scouts Killed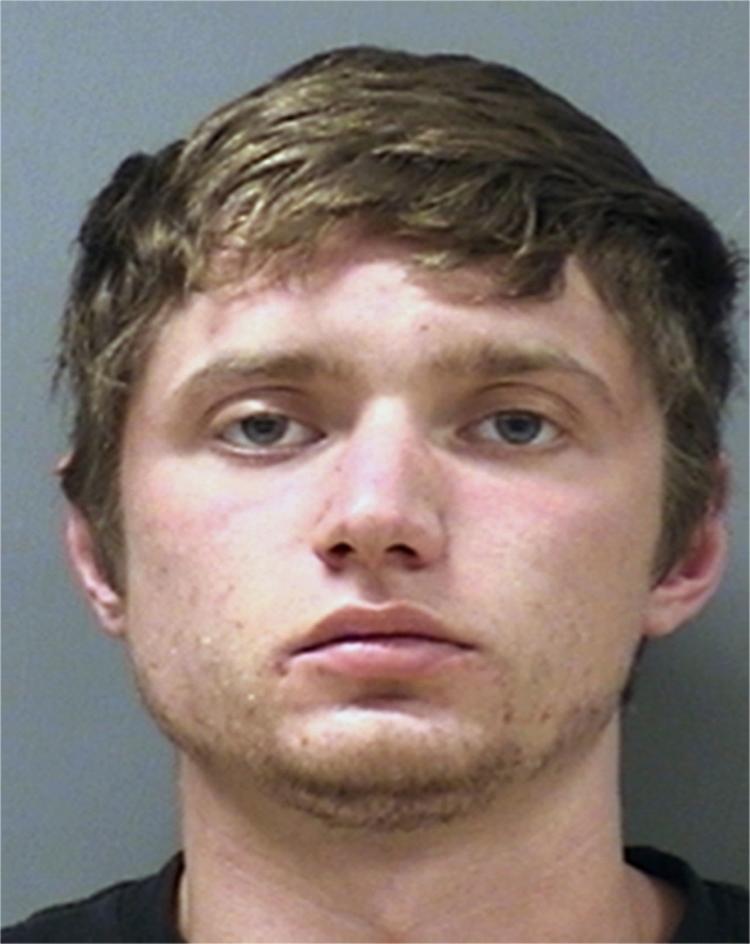 Hit And Run-Scouts Killed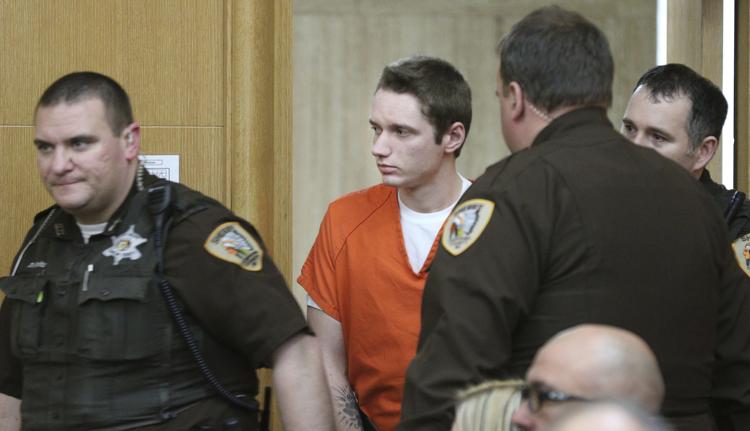 Hit And Run-Scouts Killed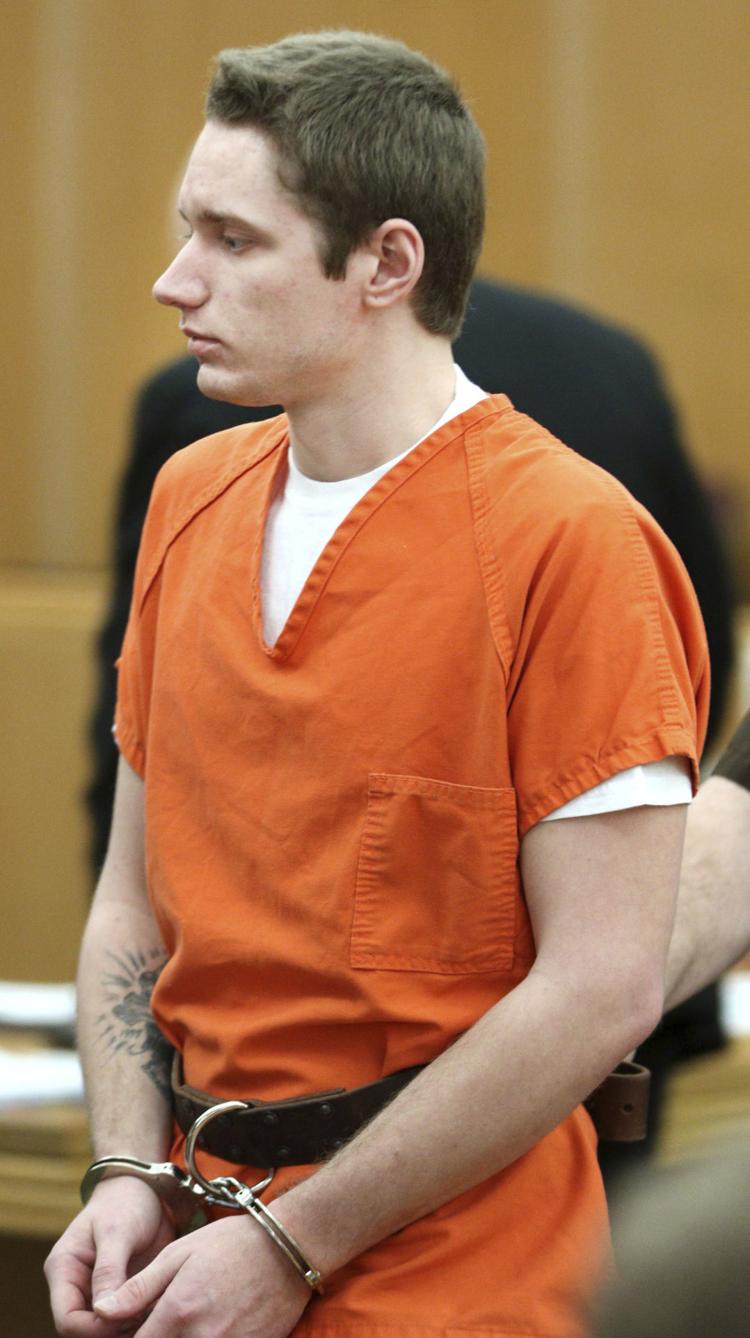 Hit And Run Scouts Killed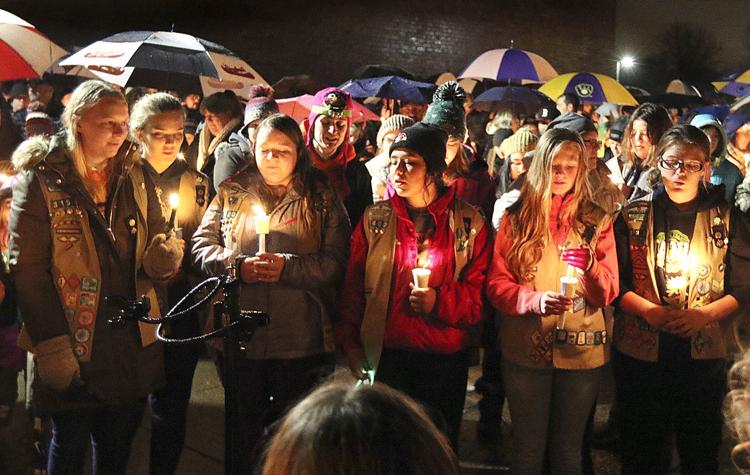 Hit And Run Scouts Killed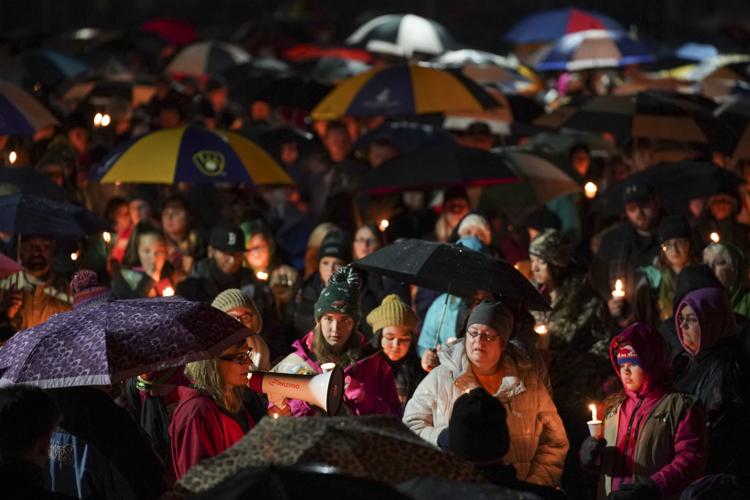 Hit And Run Scouts Killed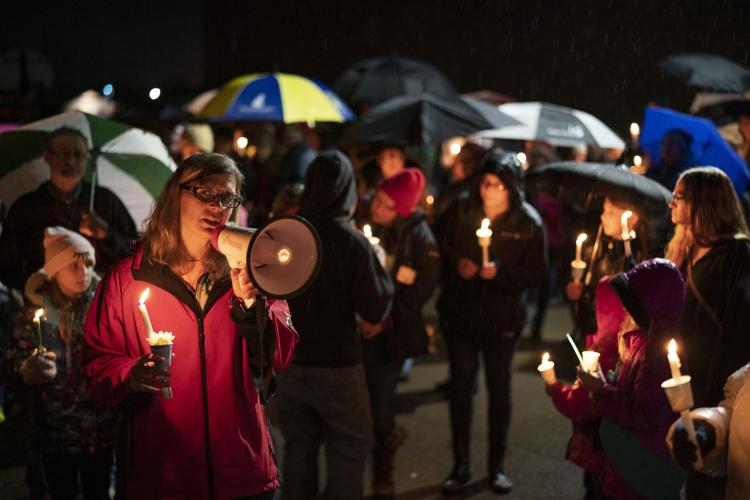 Hit And Run Scouts Killed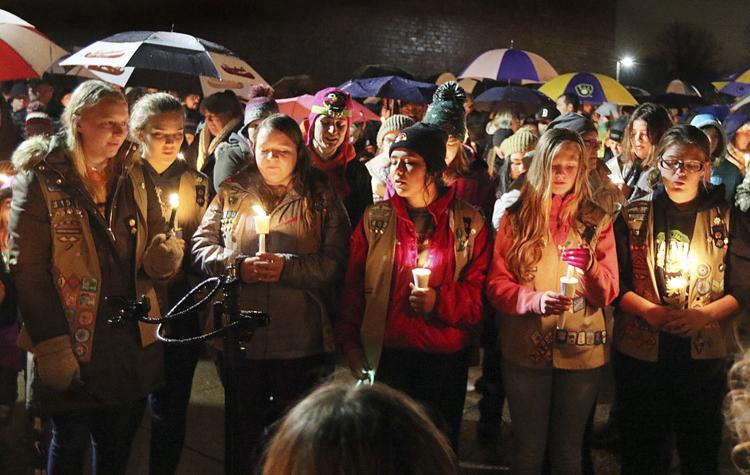 Candlelight vigil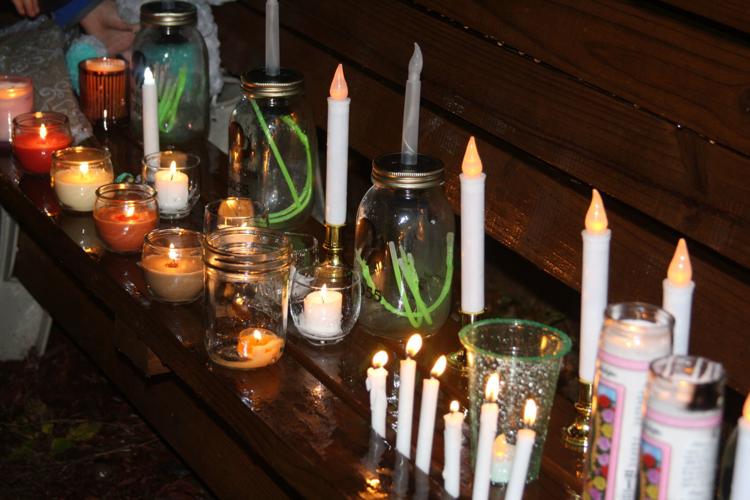 Candlelight vigil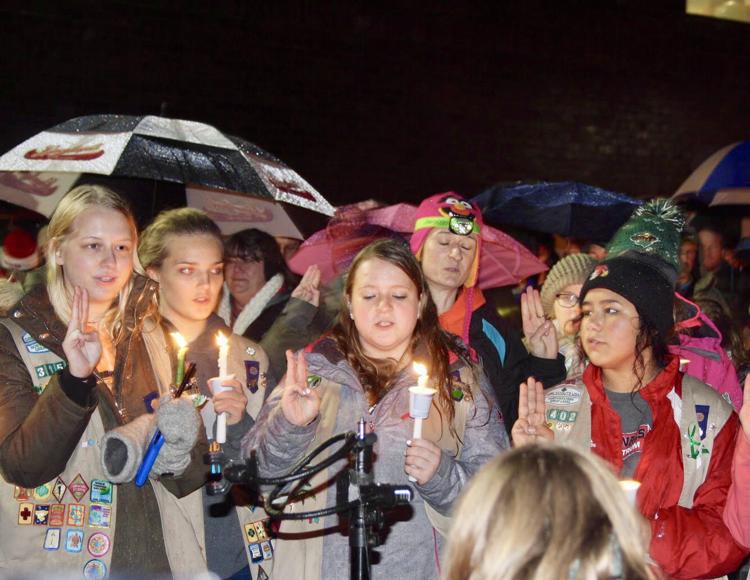 Wisconsin town mourns Girl Scout, mom killed in hit-and-run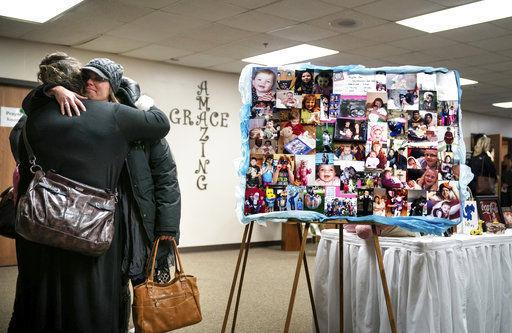 Wisconsin town mourns Girl Scout, mom killed in hit-and-run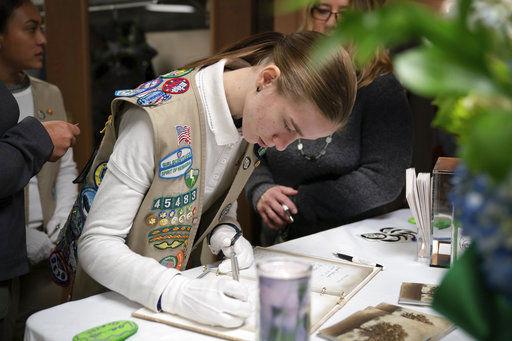 Wisconsin town mourns Girl Scout, mom killed in hit-and-run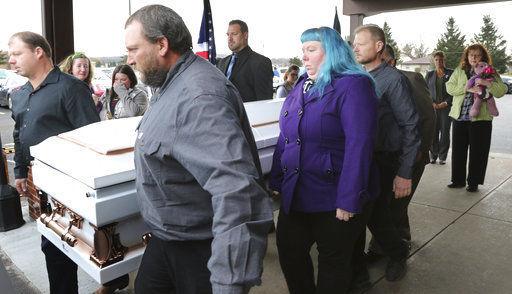 Wisconsin town mourns Girl Scout, mom killed in hit-and-run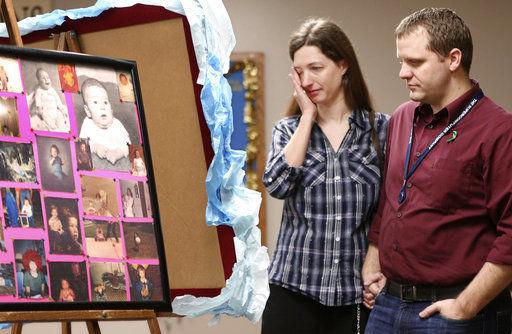 Sign up for our Crime & Courts newsletter
Get the latest in local public safety news with this weekly email.