A 17-year-old Madison high school student was fatally shot in a drive-by shooting outside a large party late Saturday night at a residence near Camp Randall stadium, police said.
The teen, whose name has not been released, was shot about 11:50 p.m. Saturday in the 10 block of Lathrop Street, Assistant Chief Paige Valenta said. The victim was driven to the hospital, where life-saving measures were administered but the teenager died, Valenta said.
Police did not identify the male victim but said he is a student in the Madison School District and was attending the party when the shooting occurred. Police said it was unclear whether the teen was the intended victim.
The shooting was Madison's fifth homicide of 2021 and the fourth related to gun violence, Valenta said.
"This act of violence has crossed a line of what is acceptable," Valenta said. "It is an assault on all of us and our sense of safety and security. My heart goes out to the victim's family. No one should lose a child."
The investigation into the shooting Sunday overlapped with one of Madison's biggest moving days, as leases turned over ahead of the coming school year. Family vans and U-Haul trucks filled with student belongings squeezed past police vehicles and two officers from the K-9 unit with a German shepherd sniffing the street terrace. Discarded mattresses, rugs and chairs littered lawns along the street.
A UW-Madison junior who lives on the corner of Lathrop Street and Chadbourne Avenue, near where the shooting occurred, said residents at a three-story apartment building next door had thrown a loud party Saturday night with as many as 100 guests.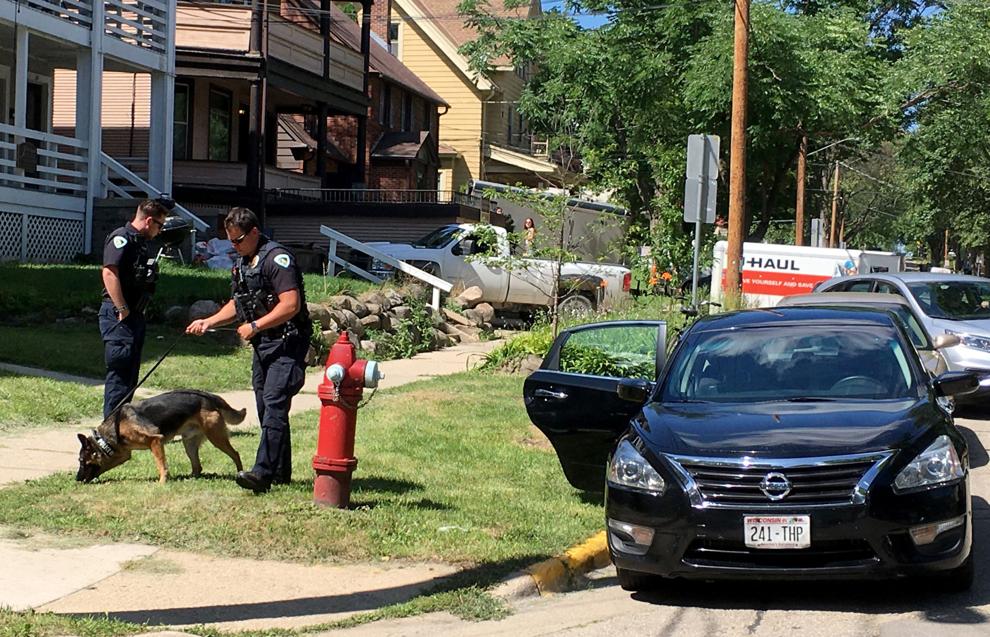 The student, who asked that her name not be used, said she awoke Saturday night to the sound of gunshots. When she looked out the window, "I saw all the people scattering," she said. A housemate messaged the residents in her building to say that he had called police.
"There was, like, eight shots in a 10-second time frame," the student's boyfriend said.
It was the second large party in a row at the neighboring rental property, the UW-Madison student said. On Friday night, police had shut down a party at that location with even more people present, she said.
A call to the property manager of the residence was not returned Sunday afternoon.
Target unknown
Valenta said at a media briefing Sunday that, shortly before midnight Saturday, police responded to a report of shots fired in the 10 block of Lathrop Street.
"Officers arrived on scene and located multiple bullet casings in the street. While officers were on scene investigating, a vehicle arrived at a local hospital containing a 17-year-old male who had been shot," Valenta said.
"Officers were already at the hospital for another call, but they immediately commenced life-saving efforts on the 17-year-old victim. They were joined by hospital staff, who worked diligently to save the life of the 17-year-old. However, tragically, the 17-year-old succumbed to his injuries, despite the hospital staff doing everything in their power to save him," she said.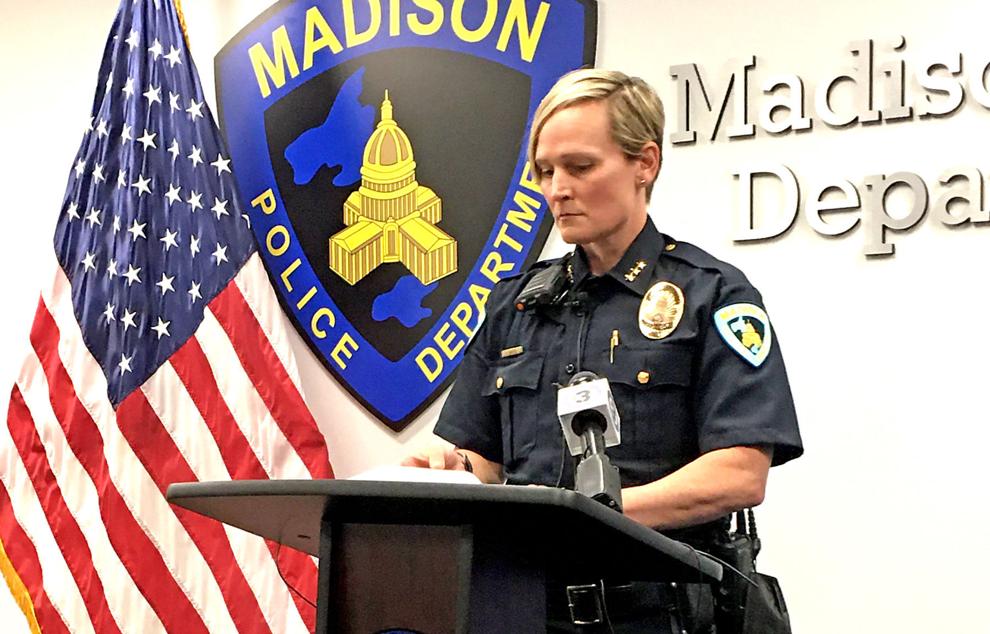 Valenta said the homicide investigation is ongoing and details may change. However, "So far the investigation indicates that there was apparently a party occurring at a residence on Lathrop Street," she said. "Several people were outside. A vehicle drove by and fired shots. A parked car and possibly another building in the area was struck by bullets. The 17-year-old decedent was there as a partygoer."
"At this time, we do not know if the victim was the intended target of the shooting or if someone else at the party was the intended target," Valenta said.
Witnesses said there were about 100 people in the street just prior to the shooting, according to police.
"We had previously been called to the party address for noise complaints and complaints of party, but not for acts of violence," Valenta said.
Madison police have been in touch with Madison School District officials, who will be providing support to students who may be affected by the teen's shooting, Valenta said. University Police also were contacted because of the large number of UW-Madison students who live in the area, she said.
Representatives from the school district and University Police did not respond to calls and emails Sunday.
Other incidents
Madison police responded to reports of two other gun-related incidents early Sunday morning.
Shortly after 1 a.m. Sunday, police were dispatched to the 2100 block of Atwood Avenue on the East Side on reports of shots fired, Sgt. Ryan Gibson said.
Officers found one shell casing in the street, but there were no reported injuries or damage to property, Gibson said.
And at about 1:25 a.m. Sunday, police were dispatched to the area of Lake Street and State Street Downtown on a report of a man with a gun, Gibson said.
Officers did not locate a suspect. The witness who reported the gunman said that a male stood in front of a car leaving the area of State and Lake and yelled something to the occupants before the suspect and car fled the scene, Gibson said.
There were no reported gunshots or injuries, Gibson said.
Police are looking into whether any of the incidents are connected to the Lathrop Street homicide, Valenta said.
Anyone with information is asked to contact police at 608-255-2345, or Madison Area Crime Stoppers at 608-266-6014 or P3Tips.com.
Just 24 hours earlier, around 1:45 a.m. Saturday, police arrested a 28-year-old Madison man after they say he fired a handgun indiscriminately into the air in the 500 block of State Street. No one was injured, but several buildings were hit, and police recovered 10 shell casings from the scene.
Human remains identified as Krista Halderson tops recent notable crime news in Madison area
Human remains found near Sauk City identified as Krista Halderson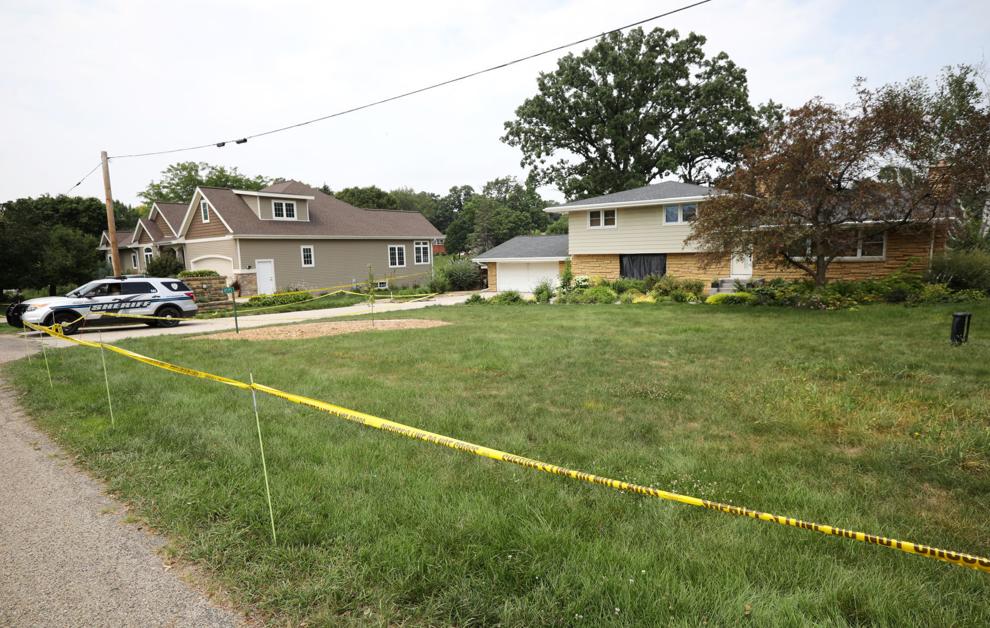 Man stabbed to death in Downtown Madison, police say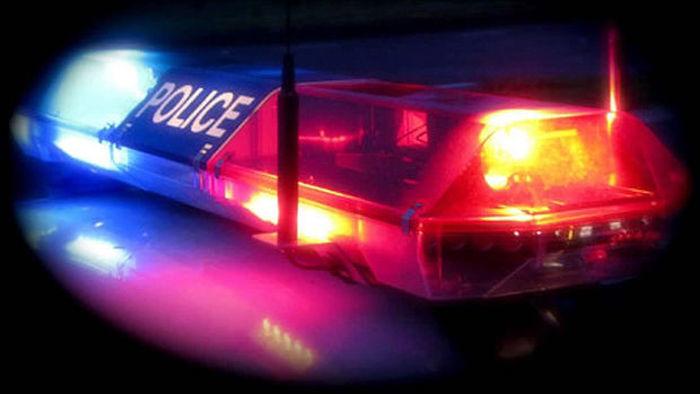 Chicago man, 29, sought for sexual assault of Sun Prairie teen during meet-up last summer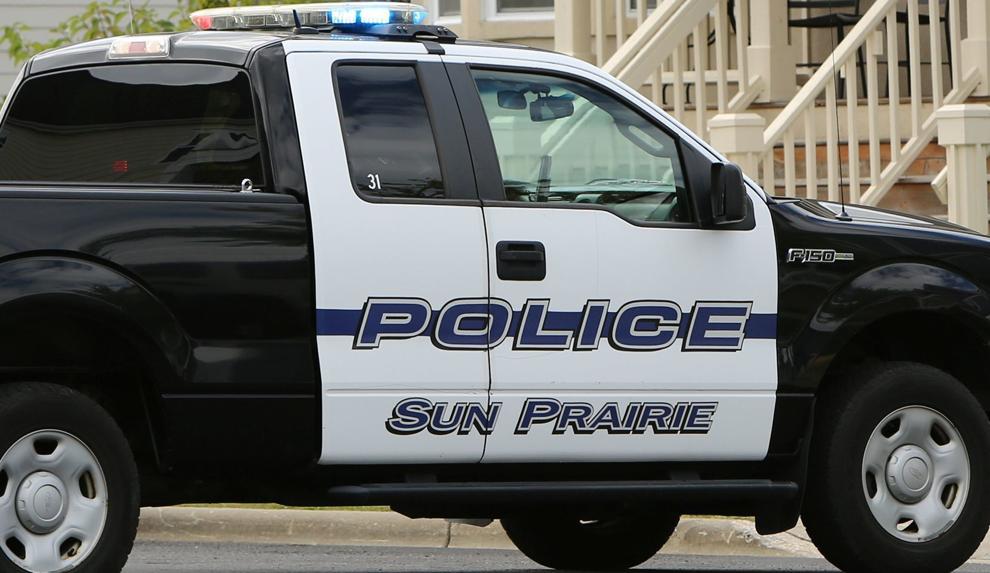 Man in jail for homicide in Fourth of July fatal shooting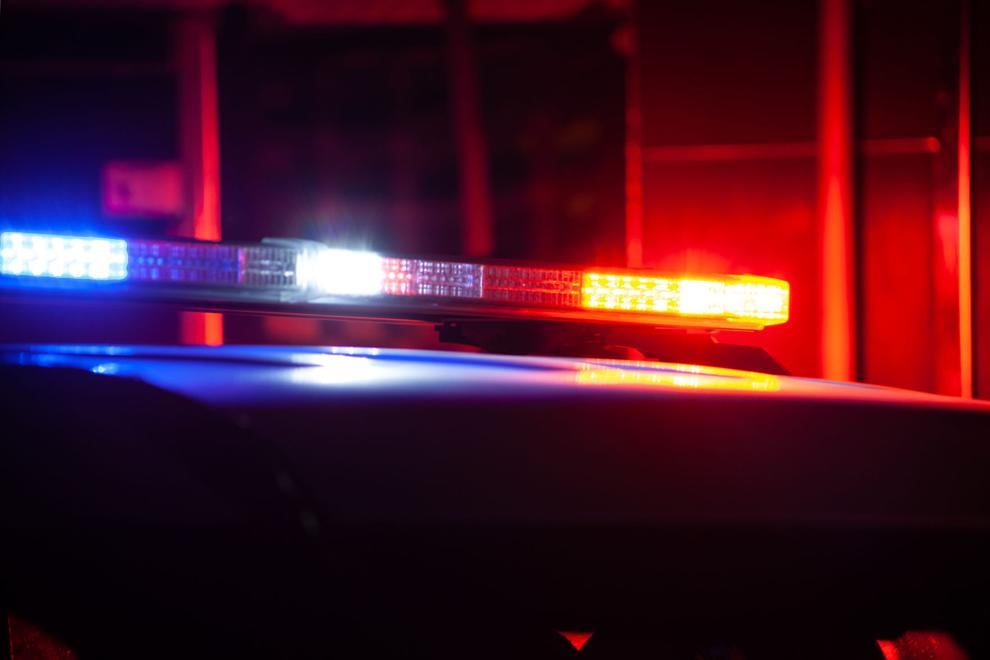 Milwaukee man who killed 5 family members gets 205 years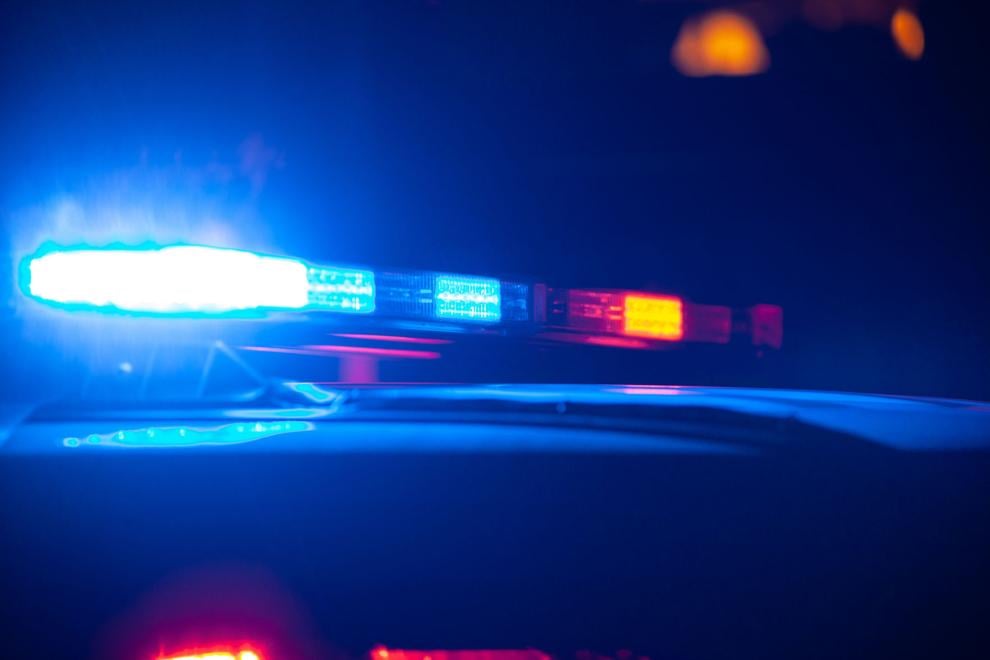 2 men arrested after threatening a woman with guns, police say
16-year-old Madison girl identified as victim in fatal crash on UW-Madison campus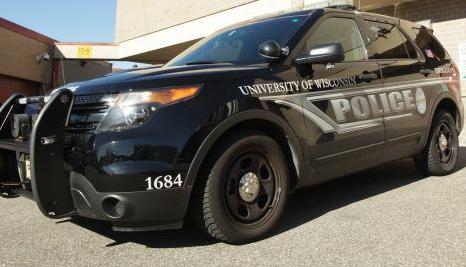 Narrow miss with gunshot in Sun Prairie leads to attempted homicide charge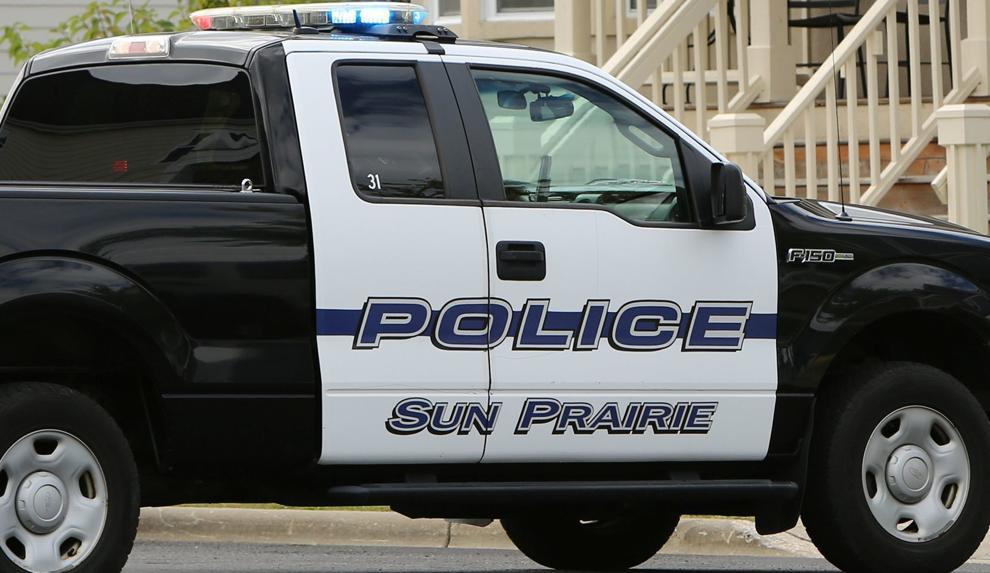 38 motorcyclists, 161 tickets, 400+ violations: 1 day in Madison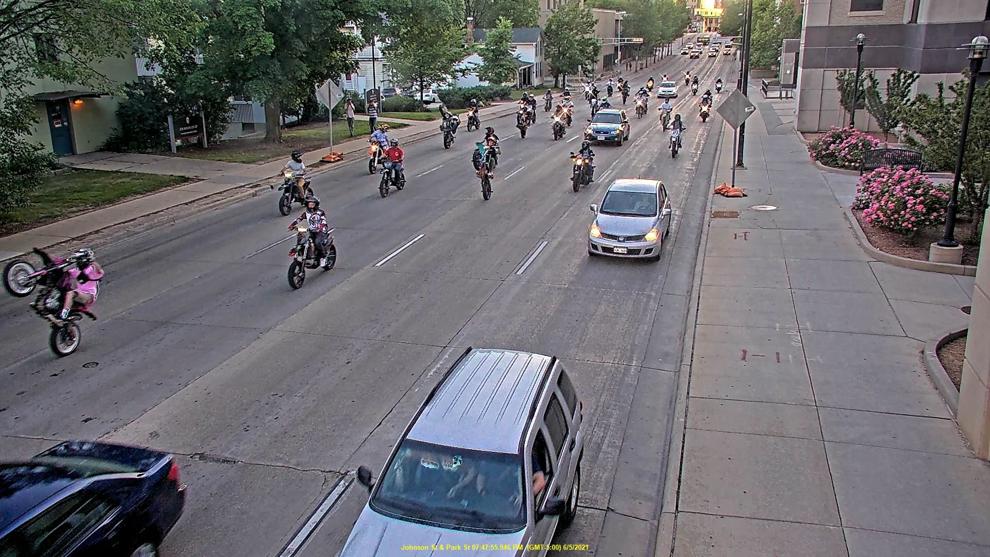 Man stabbed at Reindahl Park homeless encampment, police say