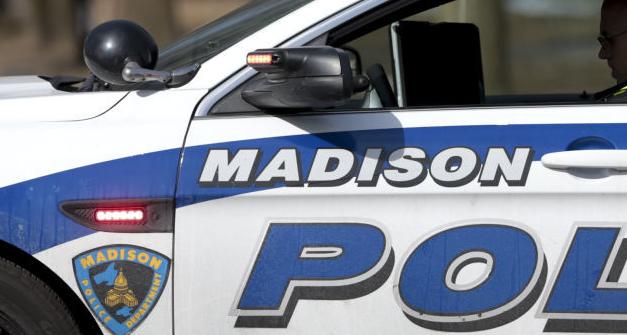 Madison police are searching for two men who were charged Monday in the fatal shooting Saturday of a 19-year-old man on the city's North Side.
Larence G. Thomas, 37, and Leearthur L. Taylor, 33, were charged with first-degree intentional homicide in Dane County Circuit Court.
Arrest warrants have been issued for both suspects in the death of Malik Moss, who was shot several times Saturday evening, police spokesman Joel DeSpain said. The men should be considered "armed and dangerous," DeSpain said.
According to the criminal complaint, a security camera at the Ridgecrest Apartments captured two people fighting with Moss as others looked on. During the fight, a man — later identified as Thomas — pointed what appeared to be a firearm at Moss and fired, the complaint said.
A witness told a police detective she saw Thomas shoot Moss, of Sun Prairie, and run off with a small handgun, the complaint said.
Taylor, who was one of the two people fighting with Moss, appears on the security camera footage pointing a long gun at Moss, the complaint said.
Police were called to the 500 block of Northport Drive shortly after 6 p.m. where officers found Moss lying in the apartment parking lot with multiple people around him, the complaint said.
Lifesaving efforts were attempted, but Moss later died from the gunshot wounds at a hospital, according to the complaint. During an autopsy, five projectiles were found, "each appearing to be consistent with one another and of a small caliber," the complaint said.
Police asked anyone with information on the whereabouts of Thomas or Taylor to call 911.
Moss' death is the second homicide in Madison this year. In the city's first homicide of the year, in August, Amanda Woods, 30, was fatally stabbed after an argument over crack cocaine on the city's East Side, authorities said.
Lew Jefferson, 58, of Madison, has been charged with first-degree intentional homicide in Woods' death. Jefferson will stand trial for the homicide and remains in jail on a $1 million cash bail.