Madison police are urging people to lock their doors and be more vigilant amid a surge in burglaries that have paved the way for more serious crimes up to and including murder.
On top of this summer's increase in gunfire and stolen vehicles, burglaries have increased from 696 in the first eight months of 2019 to 932 in the first eight months of 2020, a 34% increase. Police say it's no coincidence.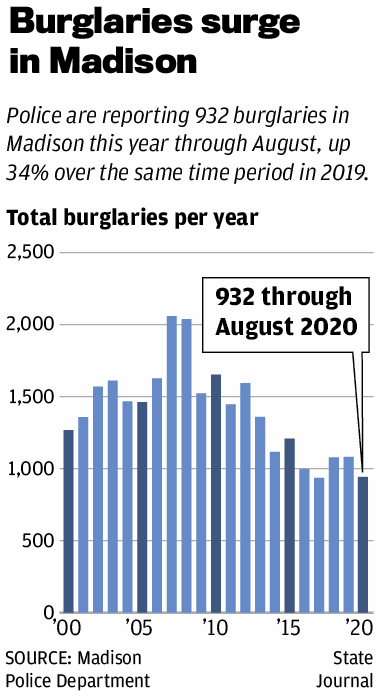 "People are looking for open doors, looking for cars with keys in them, going into residences through open doors and looking for obvious places where car keys would be and then stealing cars," acting Madison Police Chief Vic Wahl said during a recent press conference. "And unfortunately the result is not just going out joy riding. The result is involvement in much more serious criminal activity. Robberies, additional burglaries or car theft and gun violence."
Brian Austin, MPD's captain of investigative services, said burglaries in Madison were trending down from 2010 until about three years ago, and the trend in groups of young men going into open garages or homes to "grab whatever they can in the immediate area" is relatively new.
"This is how they spend their time, frankly," he said. "There is a thrill element to these. There is the quick money element."
The increase in crime also comes during a summer in which the unemployment rate has skyrocketed due to COVID-19, which has also disrupted traditional outlets for summer youth activities like going to the movies or playing sports.
Fear and shock
Lexy Aguilar, 32, described a "feeling of shock and like we'd been violated" after one or more people entered the Far West Side Madison home she shares with her husband in the early morning hours of July 27 and stole her purse, his wallet and the couple's 2019 Honda CR-V.
She believes that a feature on the Honda that automatically locks its doors malfunctioned, allowing thieves to get into the car and use a garage door opener in the car to open the garage. The door from inside the garage into the home was unlocked.
"The fact that someone was in our house just really kind of scared us a lot," Aguilar said, adding police believe the burglars were "a group of kids."
Aguilar said the Honda was found five days later in a parking lot near Stoughton Road and East Washington. There was some damage to a plastic portion of the car's body, she said, and the interior of the car was a mess, with used drink cups and other garbage (although the thieves had filled up the gas tank).
More disturbingly, she said there were some 10 garage door openers and other people's keys, wallets, credit cards and identification inside, as well as two Social Security cards.
Appeal for help
Police also say the uptick in burglaries stems from the Dane County courts' unwillingness to take a harder line against young offenders, with Austin and other police noting that officers are routinely arresting the same people for the same crimes because they aren't being held in custody.
South District Capt. Mike Hanson put out a call last week via blog post for "reasonable ideas" to stem repeat juvenile crime. Hanson's call came after three people in a stolen car crashed into a building after police tried to arrest them on Aug 27. As police arrested two of the suspects, ages 16 and 21, a crowd "gathered to begin filming and yelling at the police for making the arrests," he wrote.
"We cannot police our way out of these crimes," Hanson wrote. "There has to be a 'systems improvement' so these youth are not arrested eight to 10 times before they turn 17."
Madison and Dane County's liberal policymakers and judges have long preferred treatment and engagement with offenders over a lock-'em-up approach, and have taken steps in recent years to boost rehabilitation efforts.
Also, state law limits the circumstances under which juvenile offenders can be held and judges have pointed to a lack of residential treatment or other facilities that take youth. In addition, the coronavirus pandemic also has the county and the state Department of Corrections looking for opportunities to release people from custody to cut down on crowding in facilities that can be virus transmission hot spots.
Judge responds
In response to Hanson's call for ideas, Judge Everett Mitchell outlined a number of steps the courts are taking, including:
Working with Madison schools to get juvenile offenders re-enrolled.
Providing gift cards to youths as incentives for making positive choices.
Working with Dane County Human Services to recruit more foster homes of color.
Working with the United Way of Dane County to boost mentoring for high-risk youths.
Getting Madison schools to change a policy that led to children with Individualized Education Plans getting less time in school.
Work to begin a job-training program for youth in the court system.



Masks an issue
Police also report that government mask mandates aimed at curbing the spread of COVID-19 have sometimes hampered their ability to catch burglars when they use stolen credit cards to make purchases at convenience stores and other retailers.
Walking into a store with a mask isn't only not suspicious now, it's required, but Austin said it's harder to identify suspects on store surveillance video when they're wearing masks.
In surveillance video images taken at West Towne Mall and released by police, suspects in the Aguilar burglary can be seen walking in a store and making a purchase on the afternoon of the day of the burglary.
"Most of the attempts to use the cards in these cases are done the same day, as the thieves know the cards will be canceled when the victims discover the thefts," Austin said.
The department also continues to make its way through a mass of video surveillance images to identify people who damaged and stole property and looted after, or as a part of, Black Lives Matter protests in Madison in May and June and this week.
For the first three nights of unrest on May 30 and 31 and June 1, Austin said from eight to 18 city cameras captured from eight to 18 hours of footage each that could be useful to investigators. And that doesn't include private surveillance video from businesses or residents that police can access.
"A human being has to go through all that and it's a really daunting task," he said. "We are very, very busy."
Killing of 11-year-old Anisa Scott tops recent notable crimes in Madison area
11-year-old girl in critical condition with gunshot wound to be removed from life support Thursday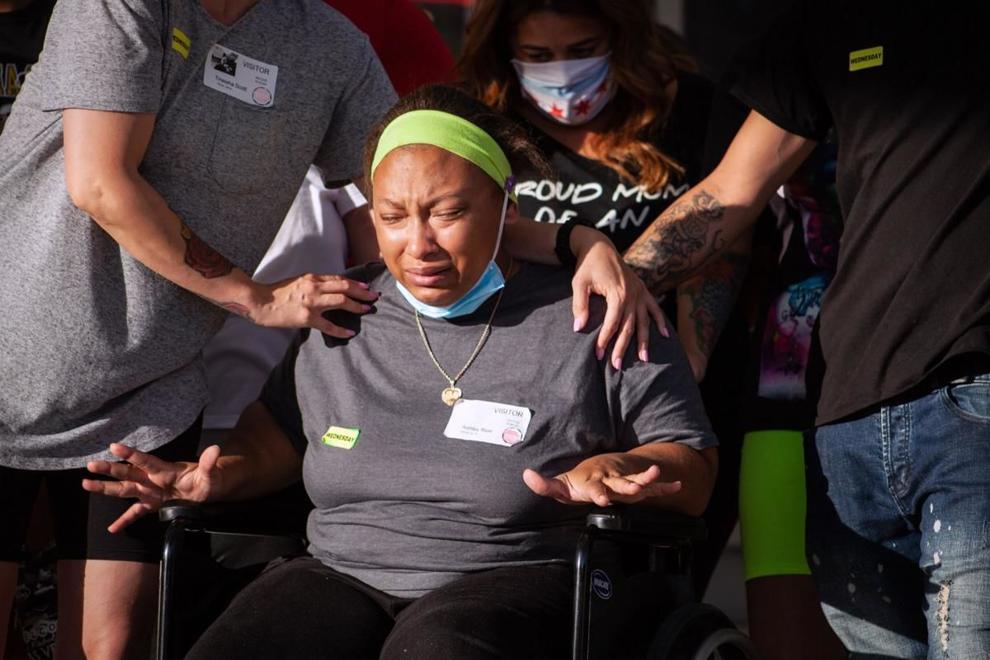 2 arrests made in killing of 11-year-old Anisa Scott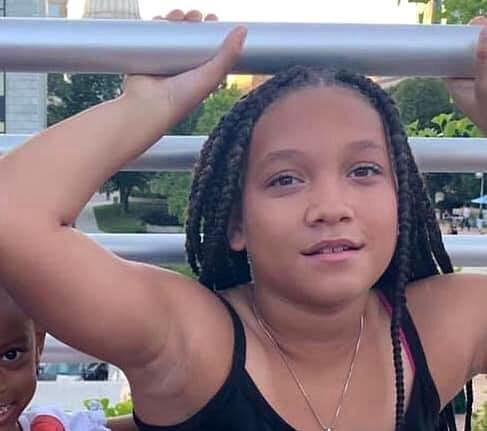 'I don't want to die': 2016 video shows 7-year-old Anisa Scott praying for an end to gun violence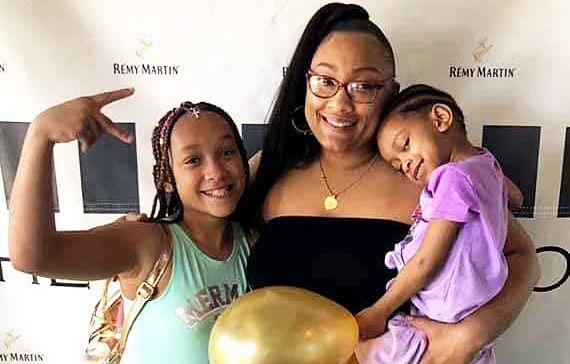 Mourners grieve 'senseless' killing of 11-year-old Anisa Scott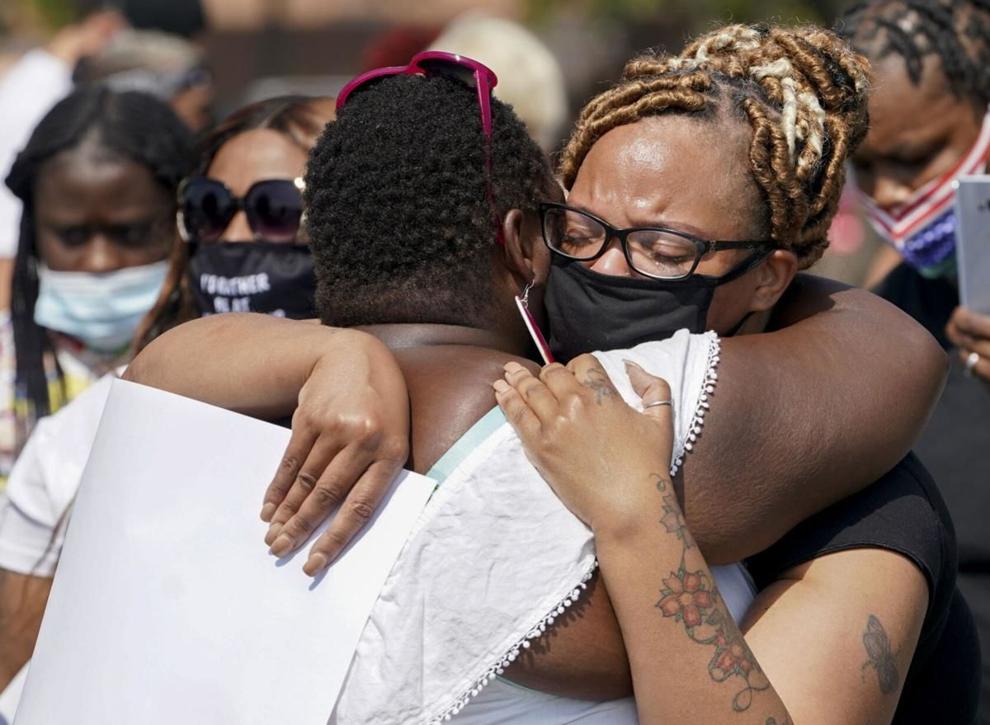 Chief: East Side shooting that injured 11-year-old girl 'a new low' in recent gun violence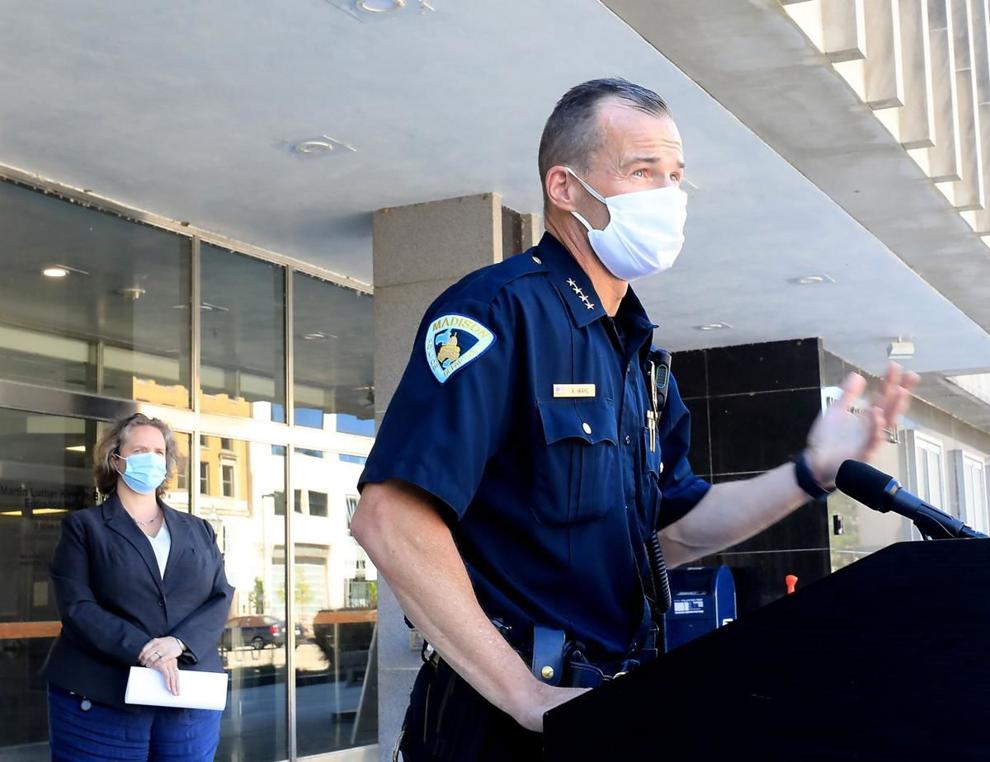 Police still mum on investigation in alleged hate crime, 7 weeks later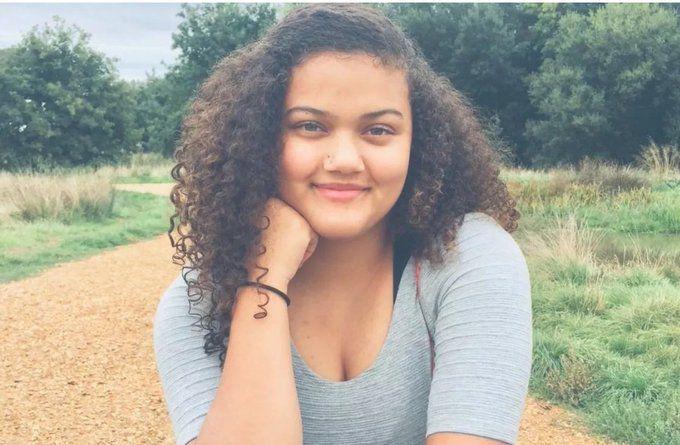 Armed Sun Prairie robbery turns into 100 mph chase on blown tires, police say
27-year-old woman stabbed in chest during argument on North Side, Madison police say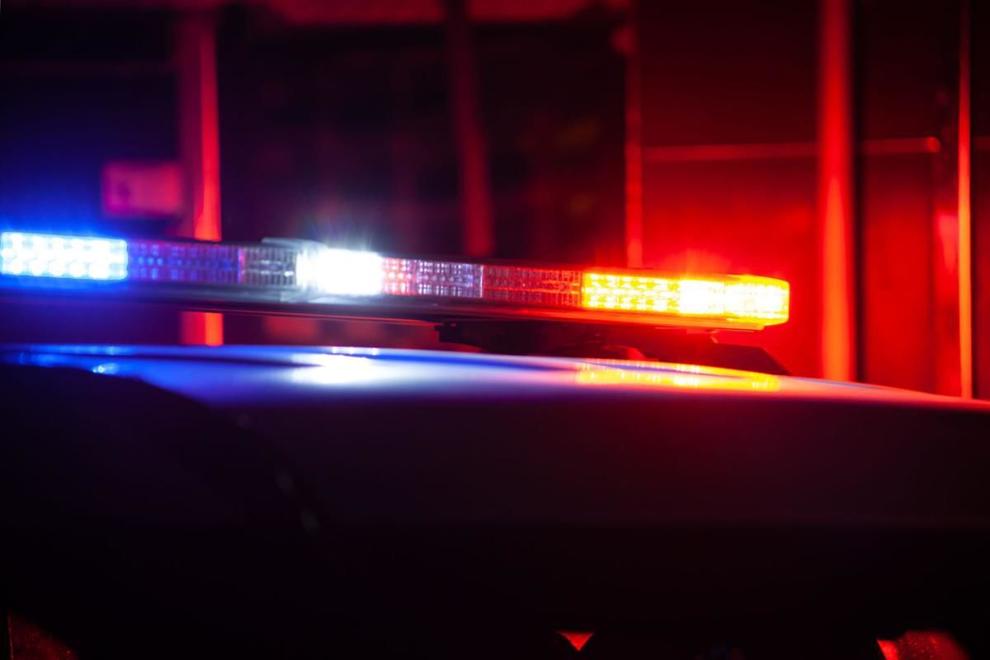 Homicide by drunken driving charged in Highway 12 car-motorcycle crash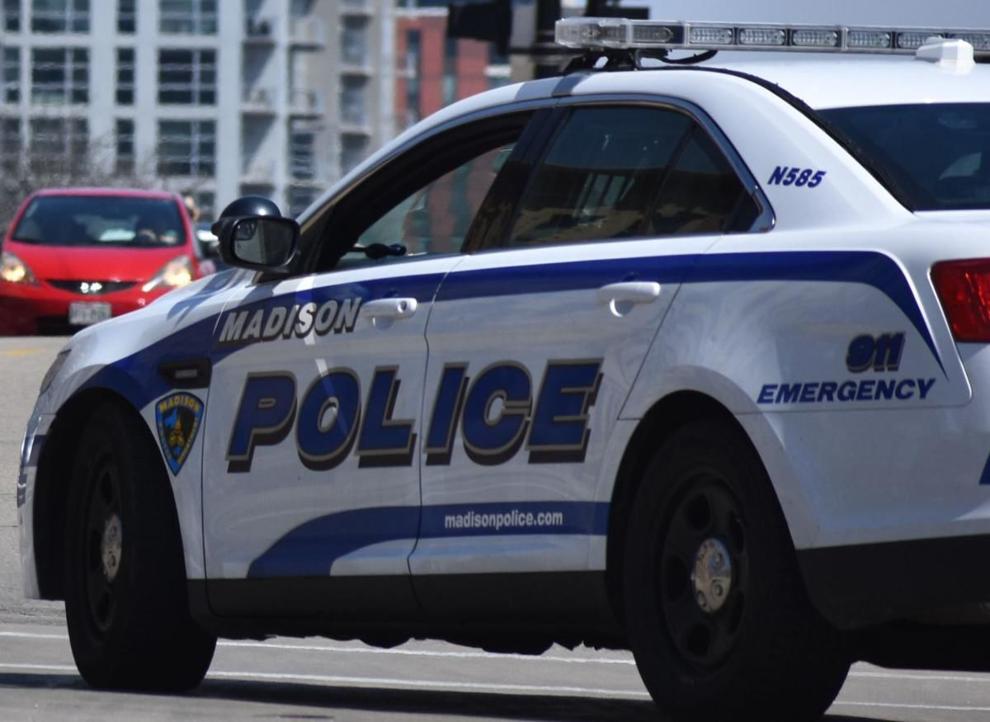 Woman tries to steal $4,000 of merchandise from JCPenney at East Towne Mall, police say