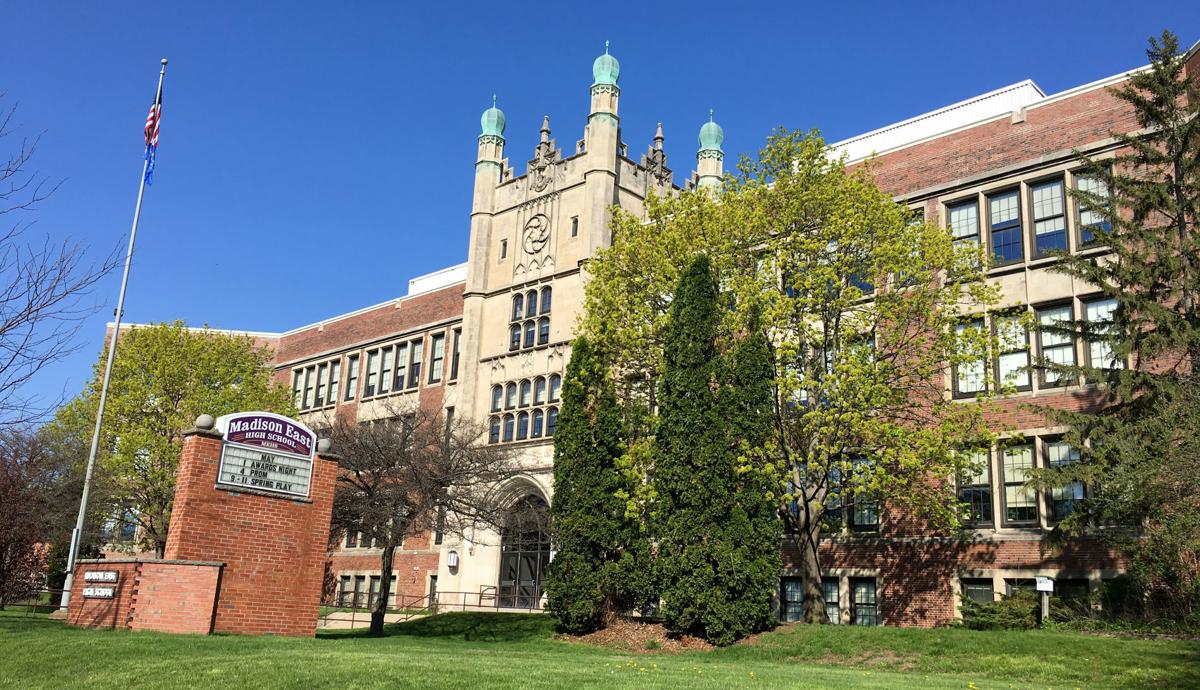 A Madison police officer used a stun gun to stop a fight near East High School between two girls during the lunchtime hour on Tuesday, according to Madison police.
Madison police spokesman Joel DeSpain said the officer reported she exhausted all options before using a stun gun on a 16-year-old girl who was fighting with a 17-year-old girl. He said Police Chief Mike Koval agreed that the officer went through the checklist of everything she could do before using the stun gun.
The 16-year-old was arrested on tentative charges of battery, disorderly conduct and resisting, while the 17-year-old was cited for disorderly conduct, according to Koval's daily incident blog.
DeSpain said the officer was called at about 11:45 a.m. to the area near East Johnson and North Fourth streets, which is across from the school, for a report of students who looked like they were getting ready to fight.
The officer parked her squad car near the two girls, who were yelling at each other, in an attempt to deter a fight from happening, DeSpain said.
She also attempted to get the 17-year-old to walk away and tried to calm the other girl, DeSpain said, before the 16-year-old ran around the officer and started fighting. The two girls eventually fell over into a bush outside a home and continued to fight, he said.
You have free articles remaining.
DeSpain said the officer reported that she believed physically intervening between the students would not stop them as they were not listening to verbal commands to stop, and there was a significant size difference between the officer and girls.
To prevent the girls from harming each other, the officer reported she used her stun gun on the 16-year-old when she was almost on top of the other girl, DeSpain said.
In an email to families Tuesday, Brendan Kearney, interim principal at East High School, said the school briefly closed its doors near the end of the lunch hour to ensure safety, adding "this incident did not disrupt the learning day for students at school after lunch and no students inside the school were in danger."
"Unfortunately, this is not the first fight involving our students that has taken place near campus during lunch in the last two weeks," Kearney said in the email.
In an interview with the State Journal, Kearney said last week there was a reported altercation near campus, but police or school staff did not witness any fighting. Later in the week, he said, a "pretty small number" of students were witnessed fighting close to campus during the lunch hour.
In addition to providing social supports and involving family members, Kearney said, the school is considering restricting students who get into fights from leaving campus during lunch.
"It's not as if it's never occurred in the past, but there's been a lot of activity in the past couple of weeks," he said. "We are doing everything we can right now to identify what the needs of our students are and make meeting those needs a priority so that it doesn't continue moving forward."