Dane County District Attorney Ismael Ozanne on Tuesday cleared the Madison police officer who fatally shot a man with a history of mental illness after the man broke into a Near East Side home in June and started smashing things.
Michael William Schumacher, 41, ran toward Officer Hector Rivera with a garden pitchfork after emerging from the home in the 1300 block of Morrison Street.
Schumacher's mental illness was known to the department through case files, Ozanne noted, but the officers at the scene of the shooting on June 30 did not know the man charging Rivera was Schumacher. Police have said Schumacher, who was identified by his fingerprints in an autopsy the next day, ignored several shouted orders to stop moving toward Rivera, who then shot him.
"In this incident, the officer was faced with a subject who had broken into a residence, armed himself with a pitchfork, and was not responding to commands as he advanced upon the officer," Ozanne said. "Responding to that threat with deadly force is permitted under the law."
Video released Tuesday from the squad-car dashboard camera of Madison Police Officer Nicholas Eull, the second officer to arrive at the house, shows the shooting. Rivera is seen backpedaling out of the home's front door with his rifle pointed inside while Schumacher, facing him, follows close behind. As Eull's police car pulls up to the scene, Rivera fires two shots in close succession and Schumacher collapses to the ground just outside the doorway.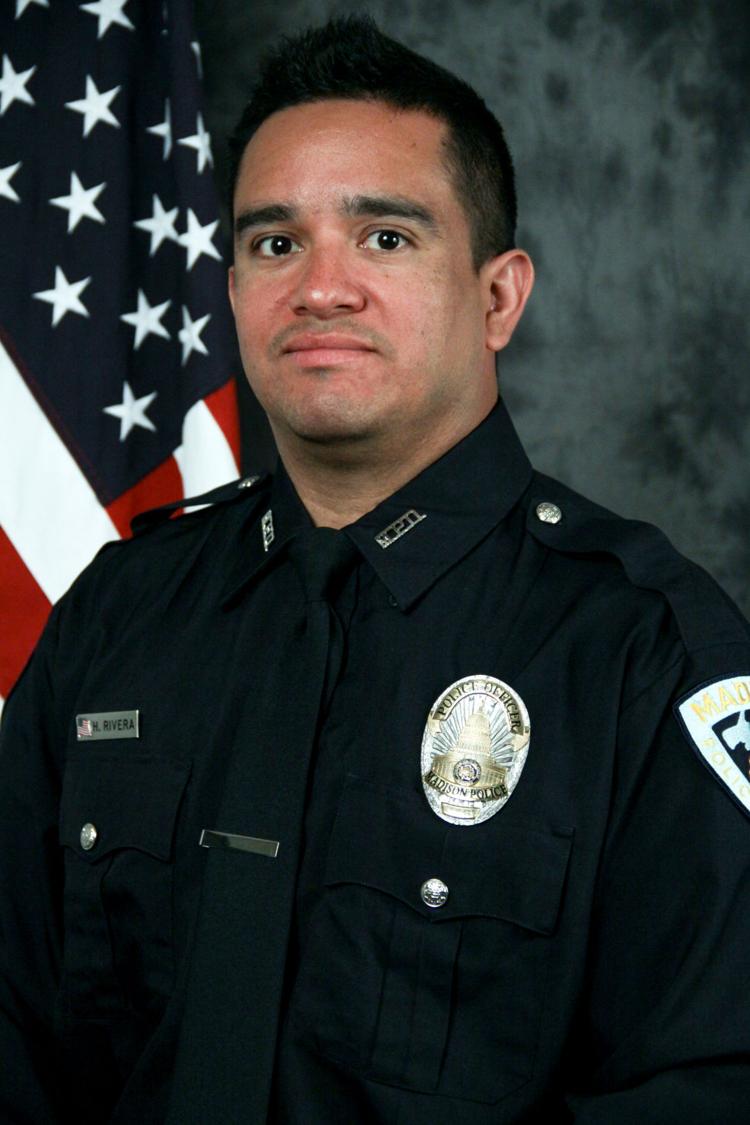 Eull then joins Rivera holding Schumacher at gunpoint as Schumacher, whose body is partially obscured by pixellation in the video, appears to struggle to get to his feet. He lifts and lowers his head and torso for 30 to 40 seconds while officers yell for him to stay on the ground, then appears to remain still as two more officers arrive. Eull appears to kick something away on the ground next to Schumacher and officers begin tending to him.
An autopsy by Dr. Kathleen McCubbin of the Dane County Medical Examiner's Office on July 1 found Schumacher had three gunshot wounds, one of them believed to have been caused by a bullet fragment.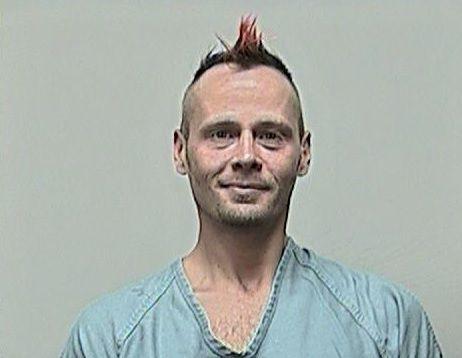 Ozanne's clearing of Rivera of any criminal liability for the shooting was based on the findings of an independent investigation by the state Department of Justice's Division of Criminal Investigation. Outside investigations are required by state law for officer-involved fatal shootings.
But Ozanne also stressed the community must do more to work with and support individuals with mental illness.
"I mention this because this is the 15th officer-involved shooting which I have had to make a decision in over the past six years," he said. "In these OIS incidents, mental health issues have been present in far too many of them. This is a fact we cannot ignore if we hope to learn from each incident to hopefully prevent the loss of other lives."
Ozanne also credited Madison police for taking a number of proactive steps to deal better with residents suffering from mental illness, including the creation last year of a five-officer team that works exclusively in that area and the addition this year of a civilian crisis worker to the team. Ozanne said programs like that needed to be expanded to law enforcement throughout the county as a means of better connecting people with needed treatment and potentially preventing criminal problems from arising.
Schumacher, who lived in Fitchburg, was described after the shooting as "not a dangerous person" but someone who "struggled with his illness" by Dean Loumos, executive director of Housing Initiatives, an independent living program that provides housing and support services to people suffering from mental illnesses. Schumacher had been a client of the program since 2008. His mental illness took hold shortly after he graduated from UW-Madison and he endured ups and downs with it for 15 years, Loumos said.
Schumacher's death marked the third officer-involved fatal shooting in the city's Marquette neighborhood since late 2012. Paul Heenan and Tony Robinson also were killed in police shootings in which the officers were cleared. Robinson was under the influence of drugs when police said he attacked an officer in a narrow stairwell, while Heenan had been drinking prior to a late-night struggle with a neighbor whose home he had entered and an altercation with the officer who responded.
Madison police spokesman Joel DeSpain said Tuesday that Rivera remains on paid leave "pending the outcome of an internal review that will look to see if he followed our policies, procedures and training." He said Police Chief Mike Koval would likely withhold comment on the Schumacher case until that review is complete.
Rivera joined the Madison Police Department in 2013 and was assigned to the Central District at the time of the Schumacher shooting. He previously had worked as an officer for UW-Madison police, starting in 2008.
You have free articles remaining.
Register for more free articles
Stay logged in to skip the surveys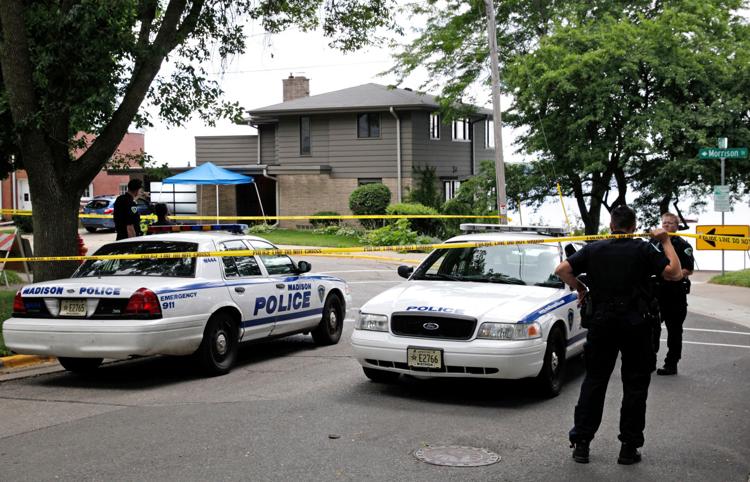 The incident involving Schumacher began shortly after 9 p.m. June 30, when a neighbor called 911 to report that a man — identified after the shooting as Schumacher — was chest-deep in Lake Monona near the 1300 block of Morrison Street and behaving strangely, including talking to himself and slapping the water.
The caller then saw Schumacher walk up onto the shore behind his neighbor's lakefront home and break a window by throwing a rock through it, causing the residents to run outside and also call 911. Schumacher entered the home through the broken window, Ozanne said.
In that call, one of the homeowners reported that the lower level of their home had been broken into, that the caller and the spouse had fled the home, and that a male voice could be heard inside the home, yelling incoherently and apparently smashing windows.
The first 911 caller, who stayed on the line with the dispatcher providing updates while officers were en route, also reported seeing a man inside the home holding a shovel, and said he was talking, swearing and "smashing stuff" inside the home, according to the case file synopsis.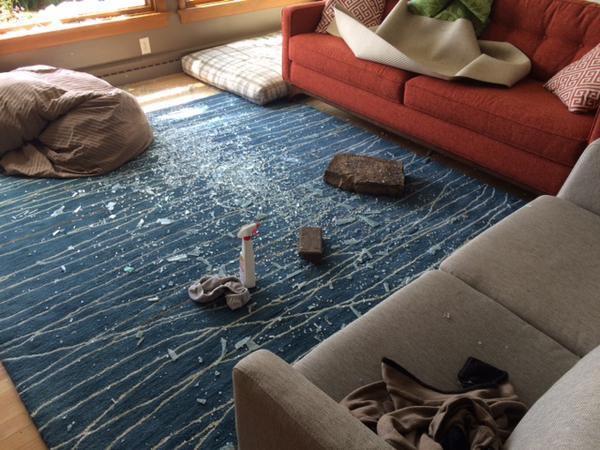 Rivera was the first officer to arrive at the home, where he was told by one of the homeowners that someone was inside the residence, according to the synopsis.
Rivera retrieved his AR-15 rifle from his squad car and began to approach the front door of the home. As he did, the homeowner told him the person inside "had a stick or something," according to the case synopsis.
Rivera opened the front door, he said, and positioned himself outside it on the hinge side. He called out, "Police department, show yourself," according to the case synopsis, and heard a male voice respond by loudly repeating an obscenity several times. At the same time, Rivera said, the sound of the man's footsteps inside the house seemed to be getting louder and closer.
"Suddenly, a male holding a pitchfork was facing (Rivera)," according to the synopsis. "Officer Rivera said the male held the pitchfork with the tines facing (Rivera), as if it was a lance or a spear. Rivera said the male had an angry posture, insane look, and was yelling something incoherent. Rivera said the male moved towards him in a motion that (Rivera) described as the start of a sprint."
Eull, who had just arrived in his squad car, described Schumacher as "running as fast as he could at Officer Rivera."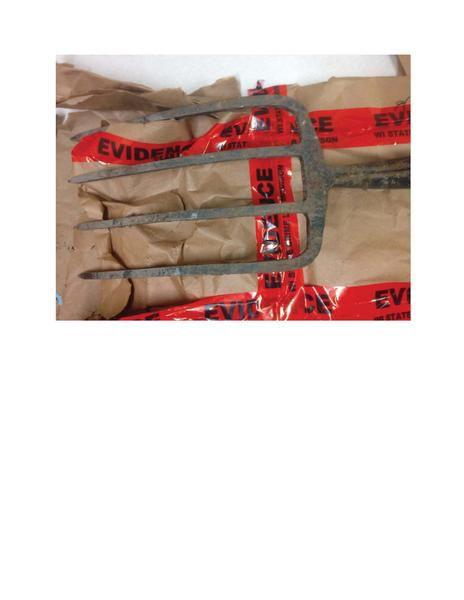 Rivera fired twice at Schumacher, who fell to the ground as Rivera backpedaled, the synopsis said. Another officer, Eull, then came up and moved the pitchfork away from Schumacher.
Rivera told investigators he then called for emergency medical services for Schumacher and helped obtain first aid materials for Schumacher prior to EMS arriving.
Rivera had no recording devices with him during the incident, investigators said.
Investigators led by Special Agent Lisa Wilson and secondary investigator Lourdes Fernandez also interviewed several witnesses, yielding information they said was consistent with the interviews of Madison officers and the evidence at the scene, including two rifle shell casings and a "four-tined garden pitchfork." They also documented damage to the home, including broken windows and areas inside with four-hole punctures.