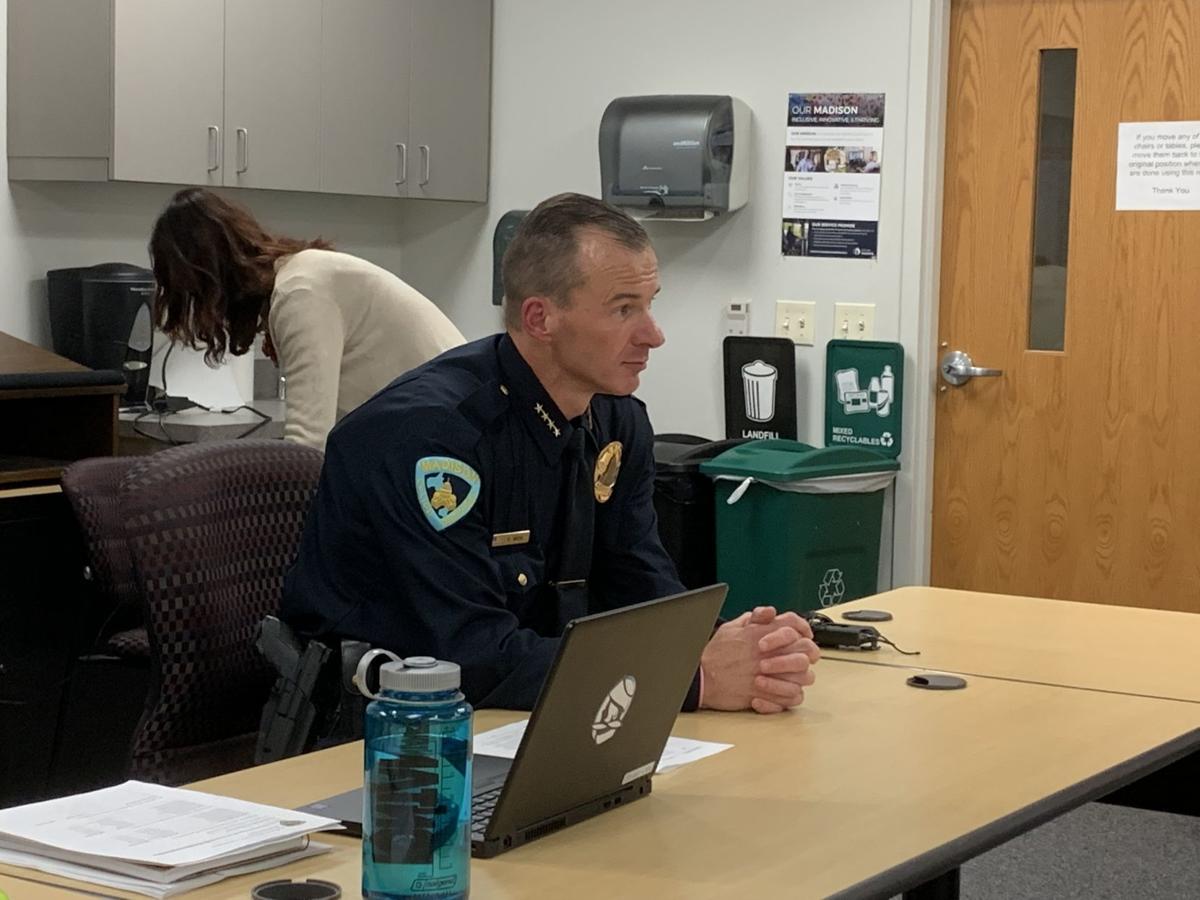 Acting Madison Police Chief Vic Wahl was officially appointed Monday to continue serving as the head of Madison's police department until the Police and Fire Commission hires a new chief.
Wahl, an assistant chief, stepped into the role after former Chief Mike Koval retired with one-day of notice in September.
At its Monday meeting, the city Police and Fire Commission unanimously designated Wahl as interim chief while it conducts a search for Koval's replacement.
PFC attorney Jenna Rousseau said there are likely to be "opportunities for public comment/input" in the police chief-hiring process.
Wahl said he does not intend to apply for the permanent spot as chief but is honored to serve for the interim. He said last time it took around seven months to hire a police chief.
"As an organization, we have a lot of fantastic people, who do a lot of just fantastic work every day that doesn't always get noticed," Wahl said. "To be able to lead them even on a temporary basis is a real privilege."
Wahl, who has a law degree from UW-Madison, has worked for the Madison Police Department for the past 28 years and served in various capacities including as a captain, commander of the West District, sergeant, patrol officer and member of the Dane County Narcotics and Gang Task Force. He has also worked in the office of Professional Standards & Internal Affairs and served on the department's SWAT team. He became an assistant chief in January 2017.
Assistant Chief John Patterson, who also could have been considered for the position of acting chief, said in a letter to the PFC that he did not want the position because he thought it should go to Wahl.
"I do not wish to be considered for the acting chief of police position," Patterson wrote to the PFC. "I support Assistant Chief Victor Wahl's assignment to that role, and I look forward to supporting him and his efforts to lead our department forward in the months to come."
Wahl said during his short tenure he hopes to implement processes for employee feedback and for reviewing critical incidents.
For the critical incident review, Wahl said he wants a process in place sooner rather than later, hopefully by the end of the year.
Sign up for our Crime & Courts newsletter
Get the latest in local public safety news with this weekly email.