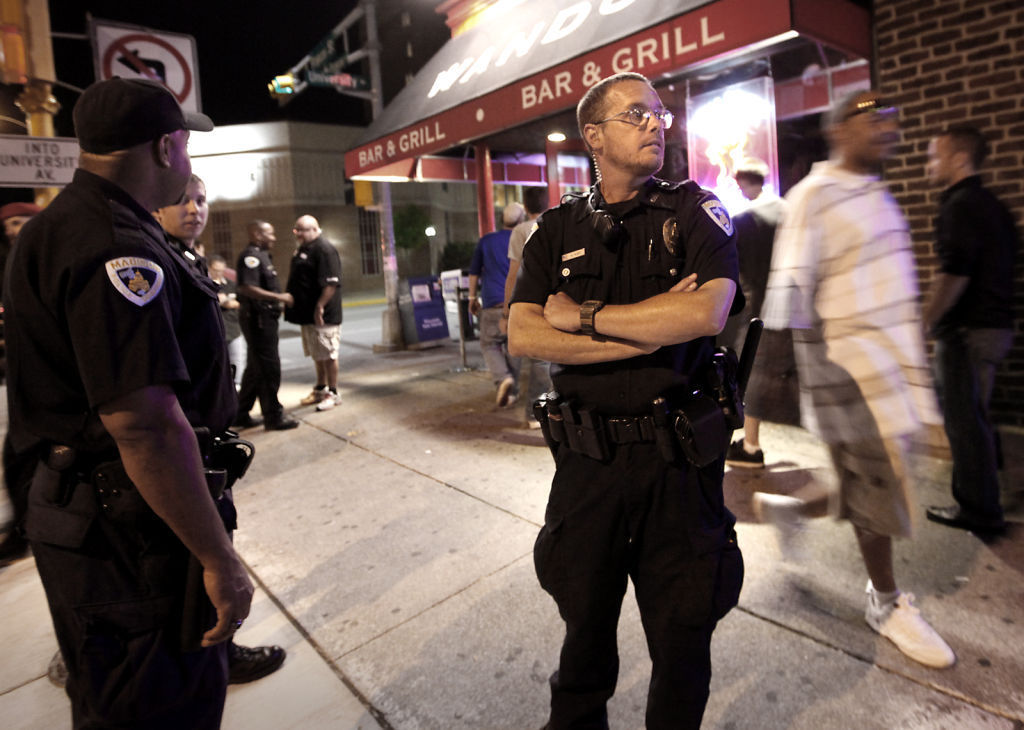 Madison police Officer Matt Kenny, who fatally shot Tony Robinson almost two years ago, will return to patrol duty this year.
South District Capt. John Patterson said Kenny will be moved to street patrol in the South District within the year, but that it will not be during the next change in assignments in the coming weeks. 
"We still need to make plans," Patterson said. "It is my understanding that at some point in the year, he will return to street patrol."
Police spokesman Joel DeSpain said Kenny is out among the public when the mounted patrol is on duty, which is one of his current assignments, but added that's been the case since 2015. Kenny is also assigned to the training center.
Kenny fatally shot Robinson, 19, who was unarmed, in the stairway of a Williamson Street apartment house on March 6, 2015, saying Robinson charged him after he responded to a call of a person acting erratically and punching people in the street. The use of lethal force was ruled lawful by Dane County District Attorney Ismael Ozanne, and an internal review ruled that Kenny did not violate department policies.
Robinson's grandmother Sharon Irwin is organizing a protest Sunday at the South District station, 825 Hughes Place, against Kenny returning to street patrol.
"We want Matt Kenny off our streets," Irwin said in her announcement of the rally, adding, "The fear among community members that he will kill again is deep and growing." 
The police union contract allows officers to select a preference for where and what shift they want to work, based on seniority, but that's no guarantee an officer will get assigned accordingly, according to Jim Palmer, head of the Wisconsin Professional Police Association. Palmer said he "wouldn't be surprised" if Kenny did request returning to patrol duty.
"He was cleared of any wrongdoing," Palmer said. "He is entitled to pick his shift but decided to work elsewhere (mounted patrol and training) for two years."
Irwin said she hopes the department does not assign Kenny to patrol duty and said, "They can always change their mind."
Palmer said Wisconsin was the first state and still is only one of three states to require an independent investigation into officer-involved deaths.
"He was exonerated," Palmer said.