A little over an hour before the U.S. Capitol was stormed by rioters Jan. 6, Madison native Karlin Younger was at her home in Washington, D.C. — blocks away from what would soon become the historic insurrection.
She would soon discover one of the first signs of the day taking a dangerous turn.
"It just seemed like a normal Wednesday," recalled Younger, who was in the midst of doing laundry. "I'm holding a wet sweater. How could I possibly be looking at a bomb?"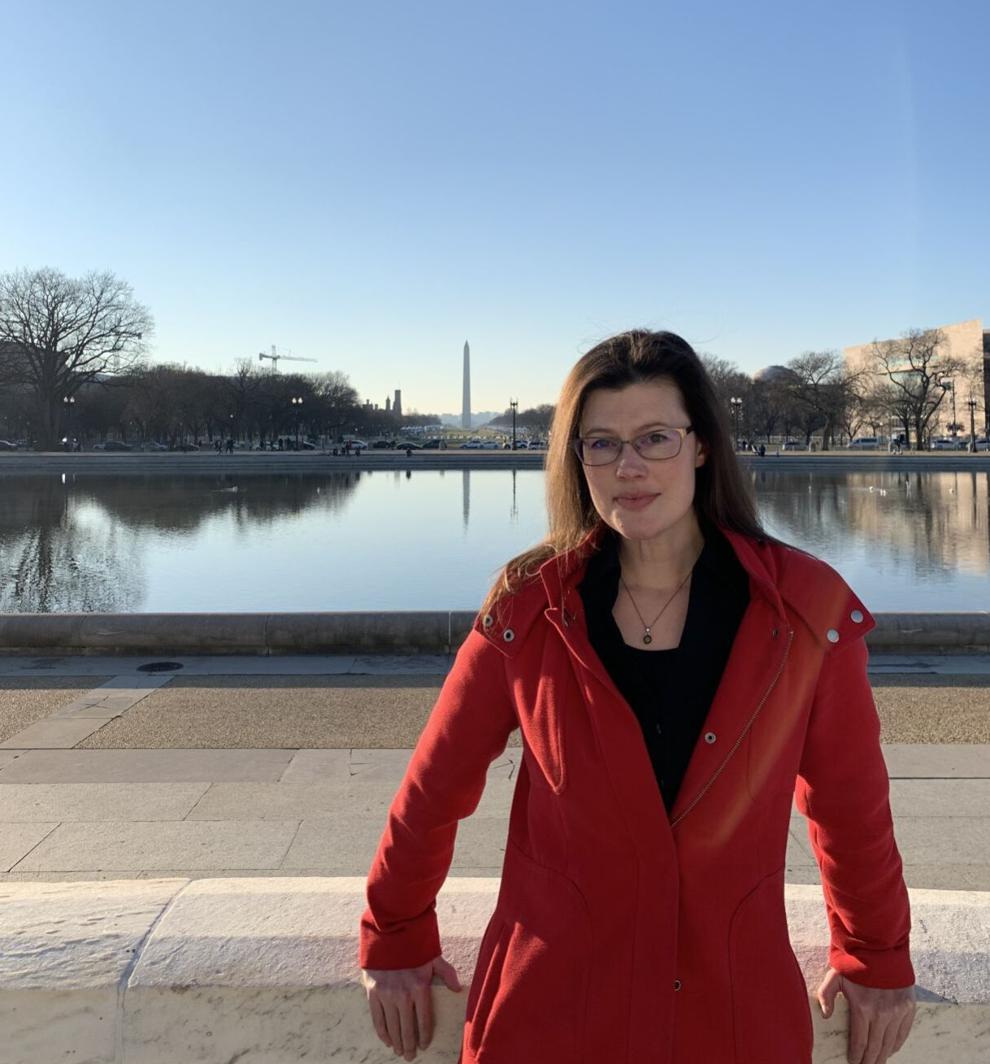 Younger, 36, was working from home in her position as investment lead for First Responder Network Authority, a project of the U.S. Department of Commerce to make a broadband network for first responders that is as fast and reliable as possible, even in large crowds when cellphones won't work.
Born and raised in Madison, Younger graduated from West High School in 2002 and from UW-Madison in 2006. In October 2019, she moved to Washington so she could do her job in person, rather than remotely from Madison. Then the pandemic happened, and she had to work remotely anyway.
On her lunch break on Jan. 6., Younger decided to do a load of laundry. At about 12:40 p.m. EST, she walked through an alley, past the Republican National Committee office and into the laundry room to put the load in the dryer.
On her way back to her apartment with her damp sweater in tow, something caught Younger's eye.
"I just happened to look down by sheer luck," Younger said. "And I noticed that by the recycling bin there was this tangle of wires."
She thought someone had missed the recycling bin, and she'd be able to throw away the trash for them. But when Younger looked closer, she noticed the wires were attached to a pipe that was capped on both ends. The wires were also connected to a radial dial, almost like an "old-school kitchen timer," with a red hand pointing at the number 20.
She's grateful it was for 20 minutes and not 20 seconds.
"I was still thinking in my head, 'Maybe this is a hoax. Maybe this is just a joke,'" Younger said. "'But what if it isn't?'"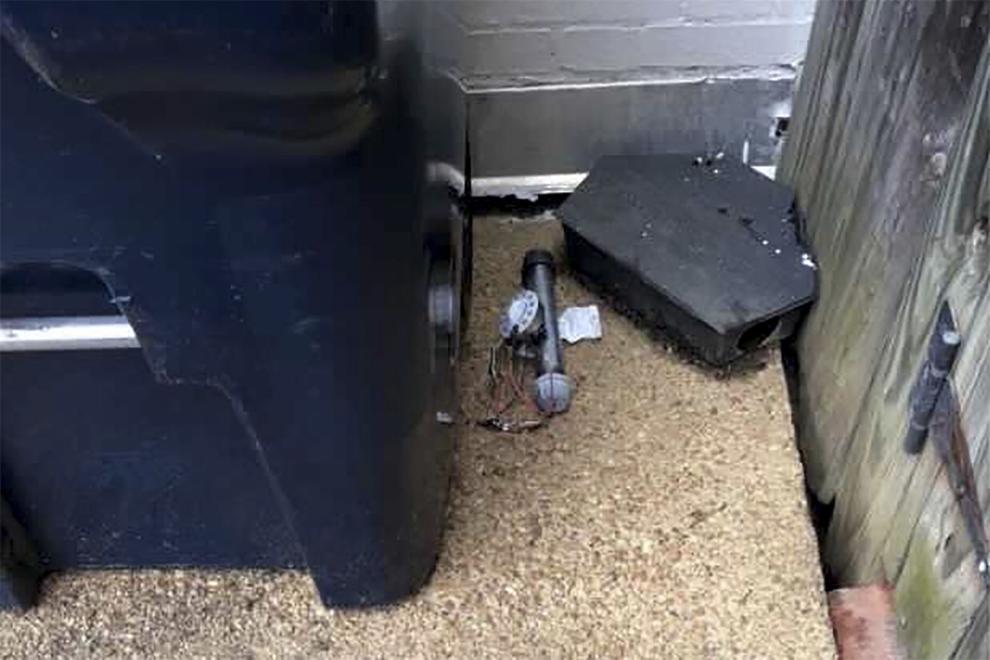 Younger ran over to the guard stand outside of the RNC headquarters. The guard radioed to three other security personnel, who came out of the RNC headquarters and confirmed the device appeared to be a viable bomb. The guard then contacted law enforcement, who showed up almost immediately, Younger said.
The explosive device Younger found was the first of two pipe bombs discovered that day just blocks away from the U.S. Capitol shortly before thousands of rioters in support of President Donald Trump breached the building. Madison Magazine was the first to report Younger's role in finding the pipe bomb.
Younger said she's grateful she happened to decide to do laundry. That, along with taking out the trash, are two of the only reasons residents in the area ever go into that alleyway. She's even more grateful that she decided to say something.
"Law enforcement has really reiterated, 'You did the right thing,'" Younger said of her conversations with the FBI about the incident. "Really, the lesson is trust your gut. And if something feels off, or something catches your eye, you gotta tell somebody."
U.S. Capitol Police, FBI agents and the Bureau of Alcohol, Tobacco, Firearms and Explosives were called to the alleyway around 12:45 p.m. to deactivate the bomb. About 30 minutes later, as the agents and bomb technicians were still investigating at RNC headquarters, another call came in for a second, similar explosive device found at the Democratic National Committee headquarters nearby.
Both devices were about a foot long with end caps and wiring that appeared to be attached to a timer, according to two law enforcement officials familiar with the matter who spoke with The Associated Press. Investigators are examining the devices and their components to determine the specific compounds inside the pipe bombs, but they both appeared to contain an unknown powder and some metal, the officials said.
The officials spoke to the AP on condition of anonymity because the investigation is ongoing. It's unclear what damage the bombs could have caused.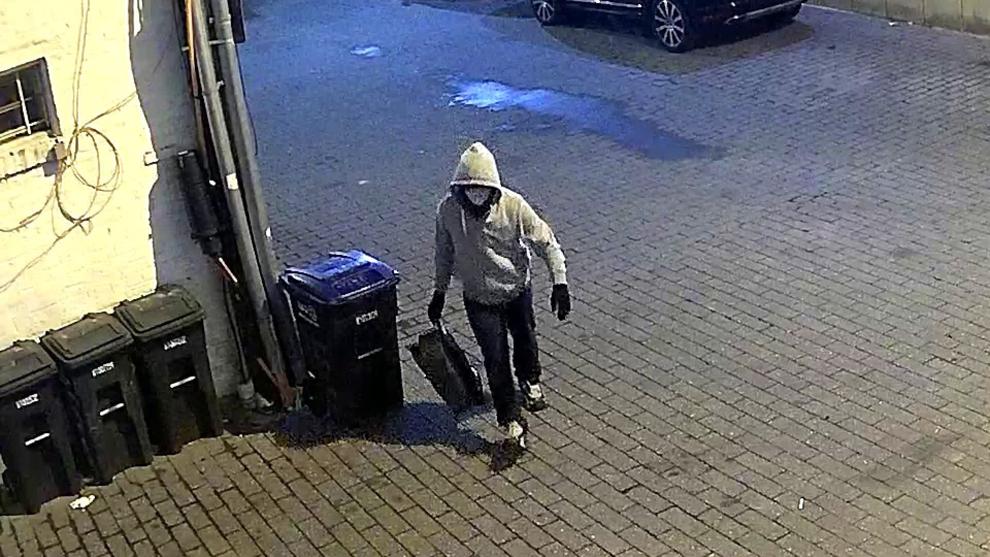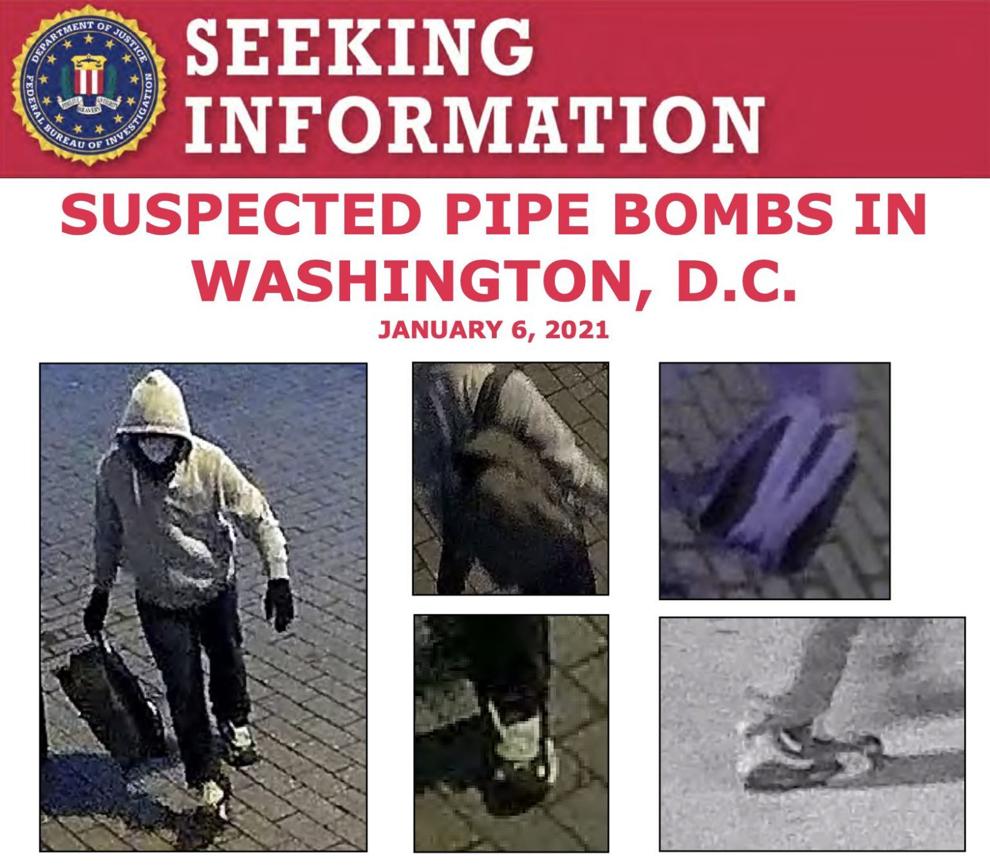 The FBI is seeking the public's help in identifying whoever is responsible. In photos released by the FBI, an individual suspected of placing the bombs is seen in the area wearing a gray hooded sweatshirt, black gloves, black pants, black-and-white shoes and a face mask, and carrying a backpack.
The FBI is offering a reward of $50,000 for information that leads to the location, arrest and conviction of those responsible. Tips can be submitted at fbi.gov/USCapitol.
The threat of explosives remains a primary concern for law enforcement ahead of next week's inauguration of President-elect Joe Biden.
The threat is substantial in Washington, where many government buildings, including the U.S. Capitol, are usually open to the public and thousands of tourists wander through massive museums and some of the most iconic monuments in the country at all hours of the day and night and can even get close to the White House.
Thinking back on last week, Younger said she feels lucky and grateful that no one got hurt, but she also sometimes feels angry. Whoever planted the bombs put innocent lives at risk, she said.
"I think everyone tends to think D.C. is just a political town, but there's just regular people who work here and live here," she said. "There are kids that play in that alleyway."