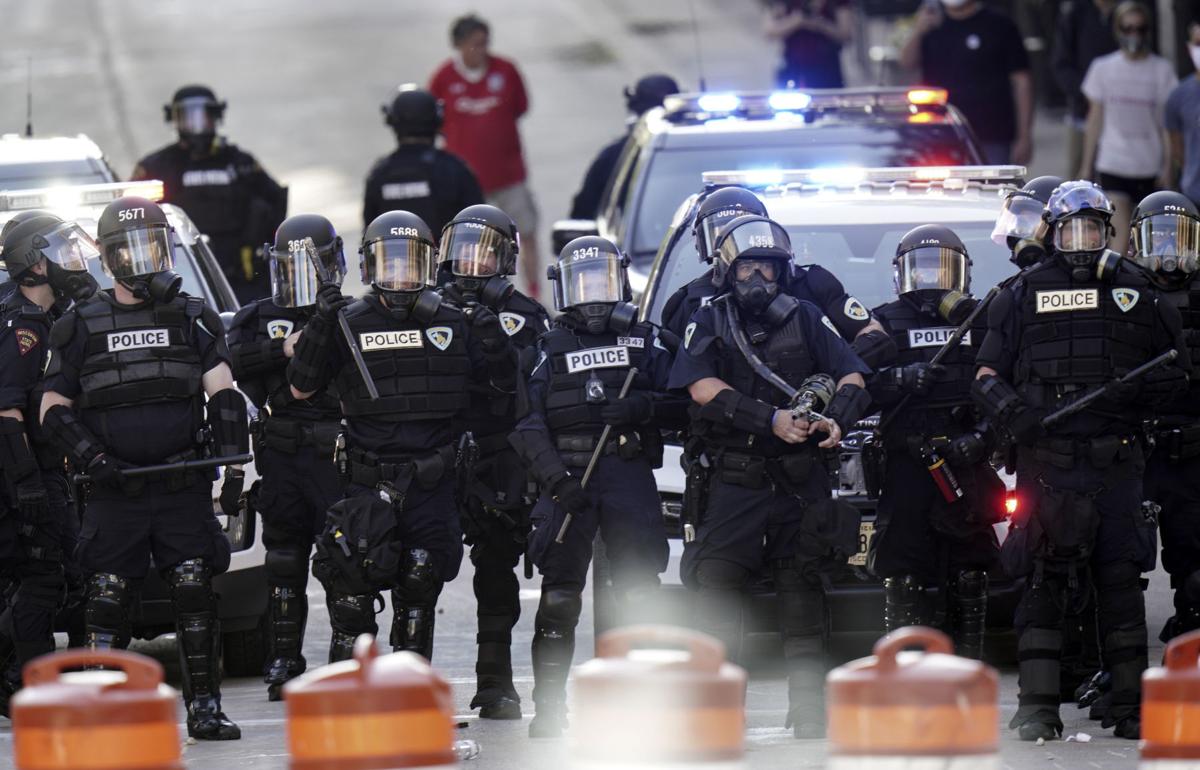 Nine yet-to-be-determined community groups will nominate the majority of the members of a citizens board Madison is creating to oversee police, while a new independent police monitor would be able to use city tax dollars to hire investigators to probe police actions and hire attorneys for people interested in filing formal complaints against police officers.
A City Council work group on Wednesday approved most of a draft ordinance creating an independent police monitor and Civilian Oversight Board — moves widely seen as the most consequential of 146 recommendations in a 2017 independent review of Madison police that deemed the department "far from 'a Department in crisis.'"
The ordinance creating the monitor and board, budget for the new office, and job description for the monitor still need to go through the city committee approval process and ultimately to the City Council.
But the work group's action fleshes out what until this point has been an aspiration for police reformers and critics five years after the controversial fatal Madison police shooting of Tony Robinson, an unarmed but intoxicated and combative black man, and at a time when protests over the death of George Floyd in Minneapolis police custody continue in Madison and across the country.
Under the ordinance, an 11-person board would appoint the monitor, conduct an annual review of the police chief, and make policy recommendations to police, among other duties. The monitor would report to the board and its duties would include conducting investigations of police — including use-of-force incidents — monitoring the department's compliance with its standard operating procedures, and making recommendations for improvement.
Both the board and the monitor would have subpoena power, and the monitor would be able spend up to $15,000 to hire legal representation, per complaint, for people filing formal complaints against police before the city's Police and Fire Commission, the group that under state law is responsible for hiring, firing and disciplining police.
One of the most difficult tasks still before the work group is picking the nine community groups that would be allowed to fill nine of the 11 seats on the oversight board. The current list of potential groups numbers in the dozens and includes those ranging from the state American Civil Liberties Union chapter, the League of Women Voters of Dane County, the Madison YWCA and several African American-focused groups, including Freedom Inc. and the Urban League of Greater Madison.
Each group would submit three names for appointment, with the mayor and City Council picking nine from that pool and then two other regular members and two alternates.
The ordinance sets out that the board must include at least one member each from the Black, Asian, Latino, Native American and LGBTQ communities, as well as a member who works in mental health, one in youth advocacy and one in substance abuse. One member must also have an arrest or conviction record.
M. Adams, co-executive director of Freedom Inc., said that under the proposal, the board could end up with only one Black person, which she thought was too few given the disproportionate contact Black people have with police.
"I think you've got to raise that number," she said.
Work group members agreed, as did the leader of the now-defunct Madison Police Department Policy and Procedure Review Ad Hoc Committee, which reviewed the 2017 consultant's report and whose own 177-recommendation report is being used as the basis for creating the board and monitor.
Having only one Black board member "would not be the vision the committee had," said Keith Findley, who led the ad hoc committee. He said that when the ordinance goes through the city approval process, it could be made clear to policymakers that while his group didn't recommend having more than one Black person on the board, "the committee didn't recommend a minimum of one, either."
The monitor would make between $103,636 and $139,909 a year, and members of the oversight board would receive annual yet-to-be-determined stipends. The total annual cost of the office is estimated at about $456,000.
Police protests: How Madison answered the police killing of George Floyd
Protester confronts officer, May 30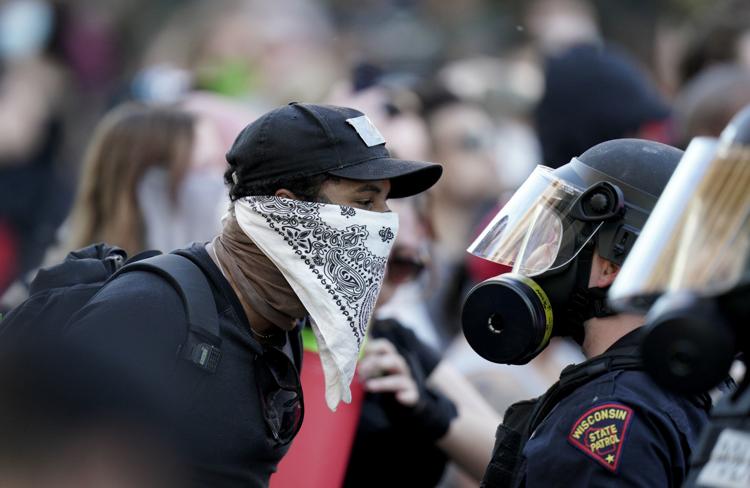 Madison protest turns destructive, May 30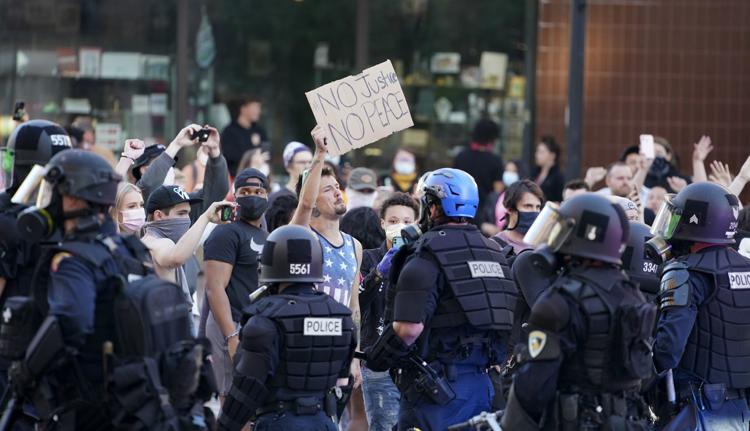 Police spray protesters, May 30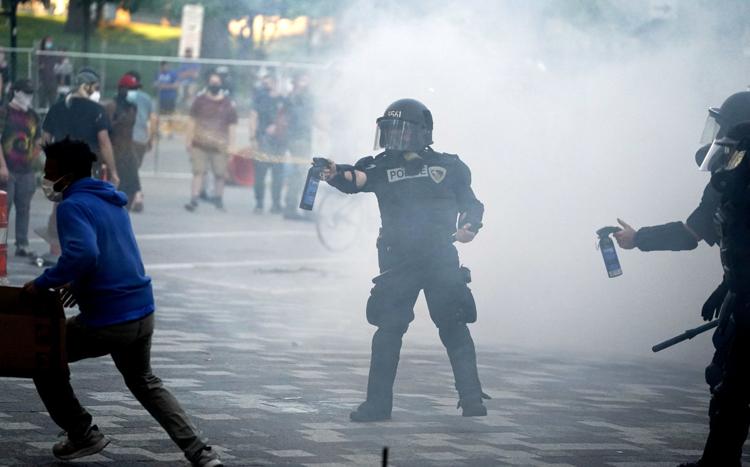 Effects of tear gas, May 30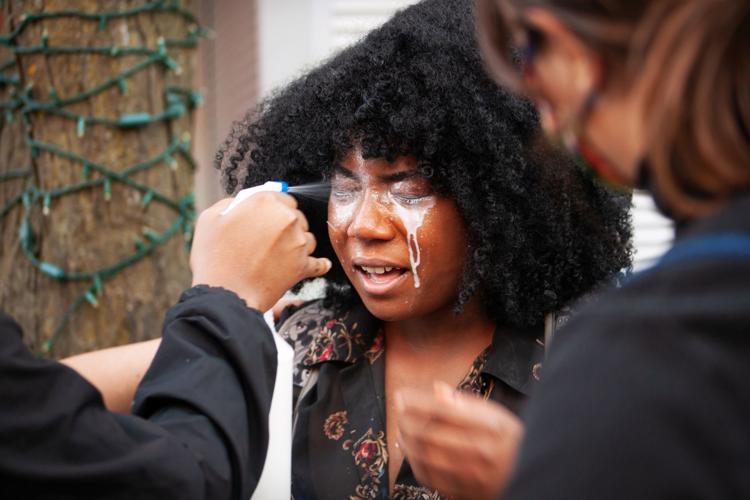 Medical station, May 30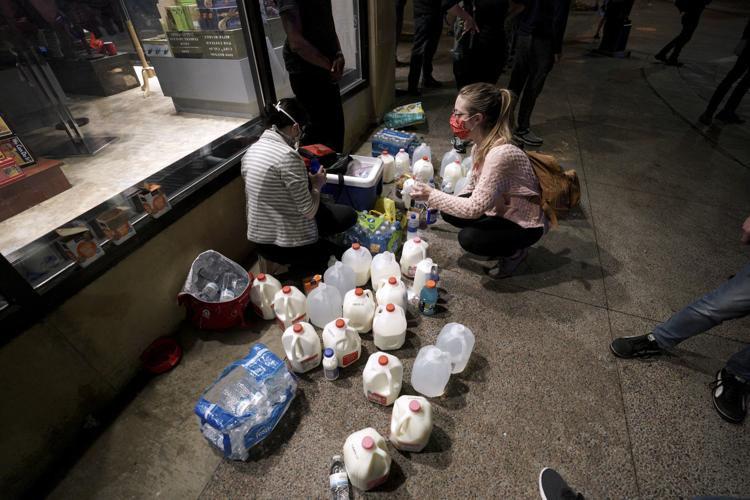 Standoff with police, May 30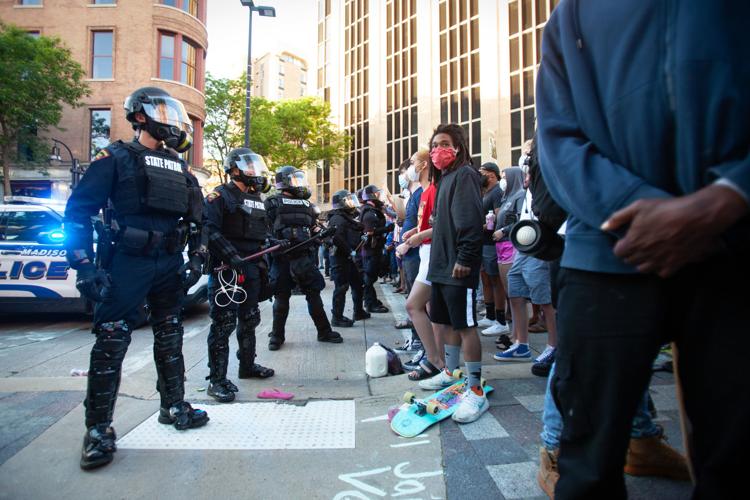 Protesters meet police, May 30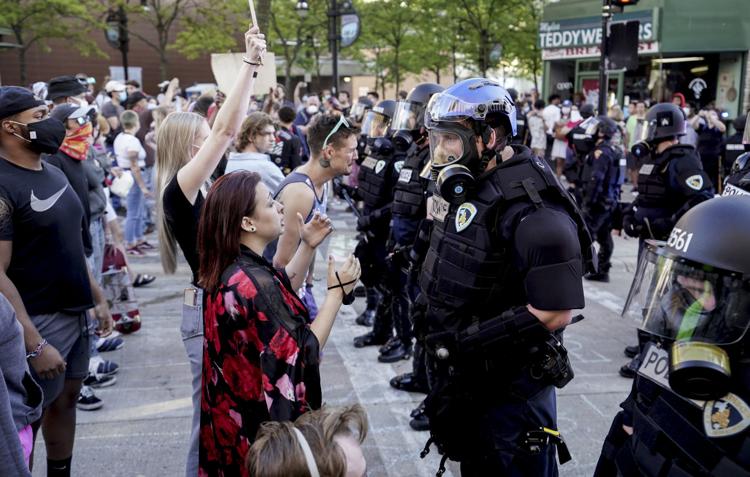 Madison protest turns destructive, May 30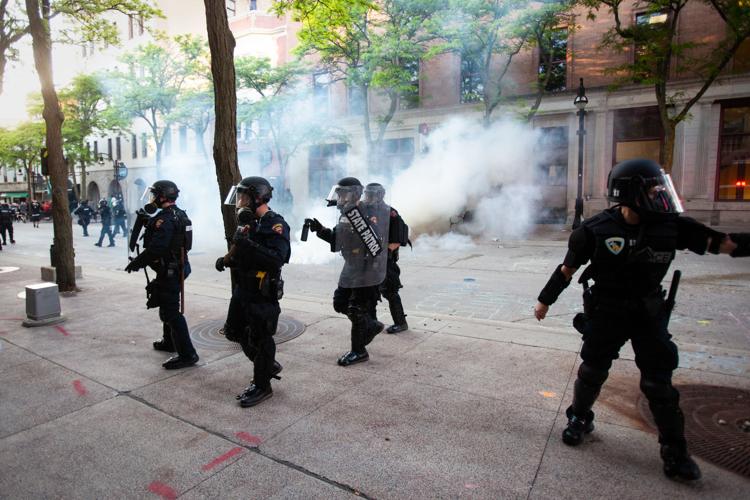 Mayor condemns violence, May 30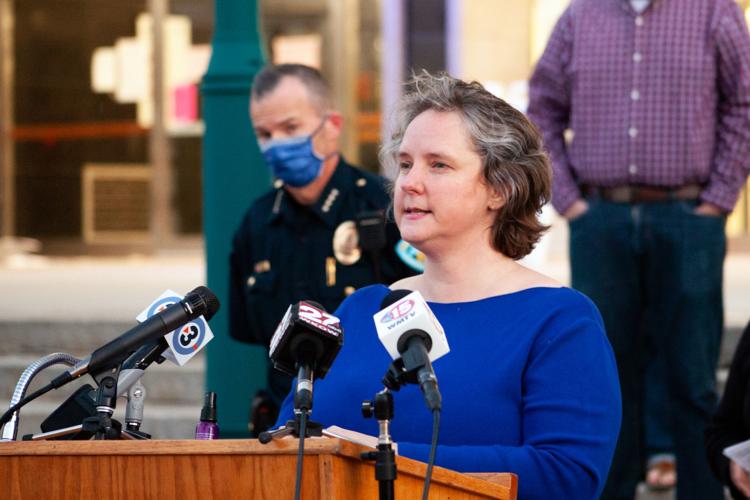 Protests May 30, 2020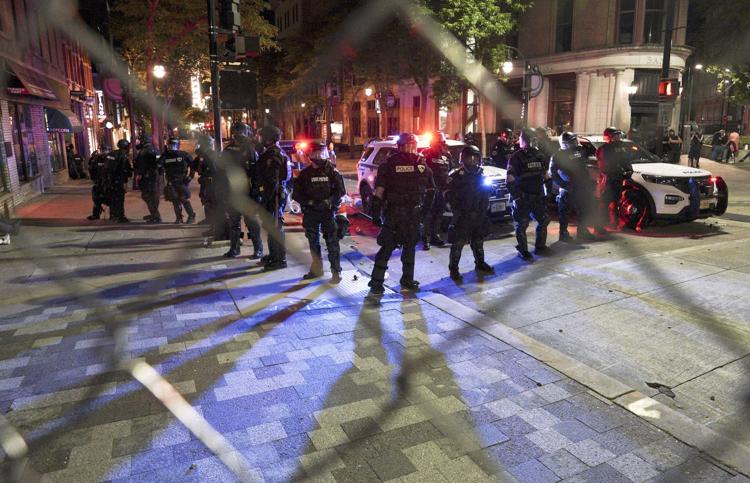 State Street press conference, May 31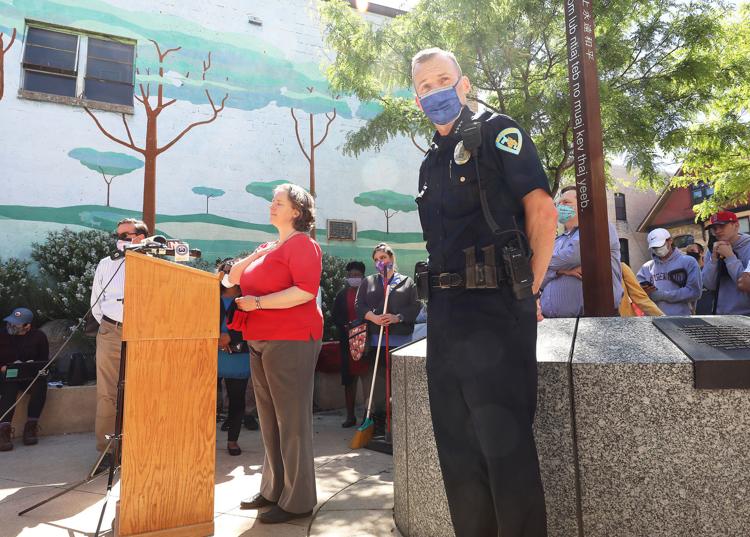 Protests against police, May 31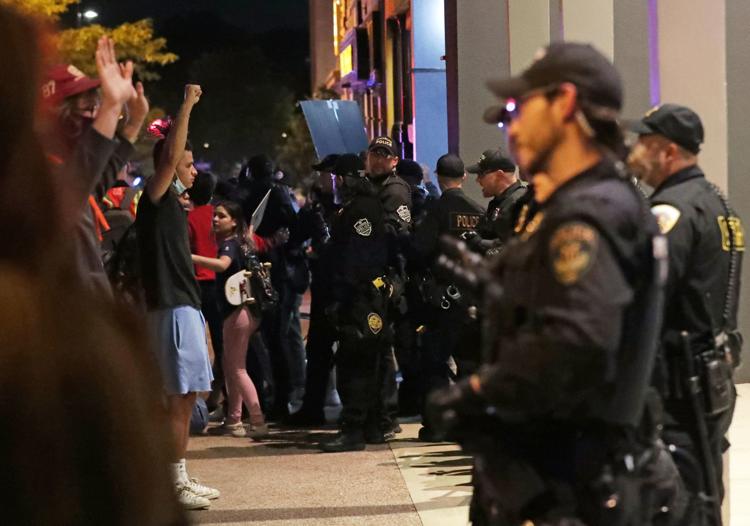 Second night of protests in Madison, May 31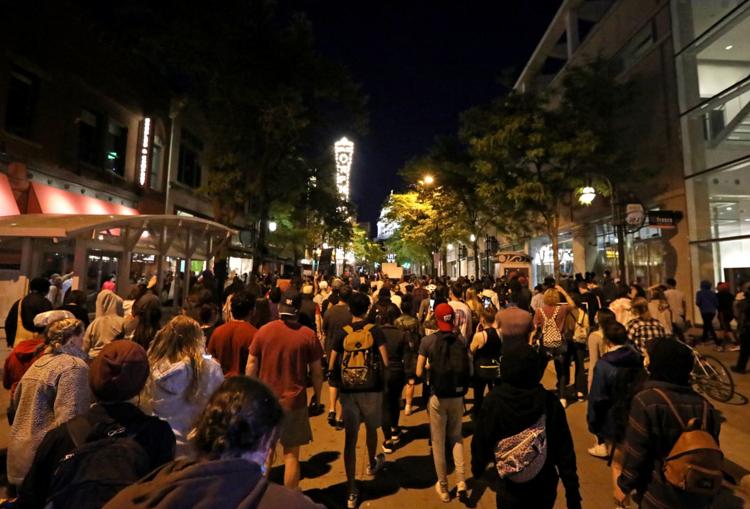 Cleanup after damage Downtown June 1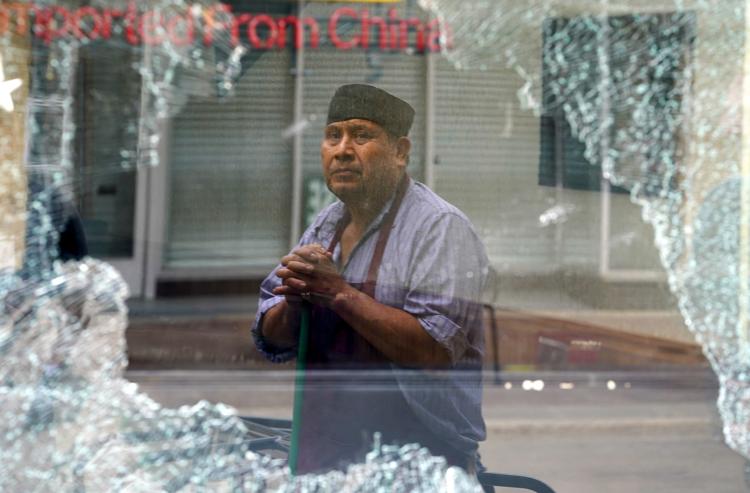 Cleanup after latest damage Downtown, June 1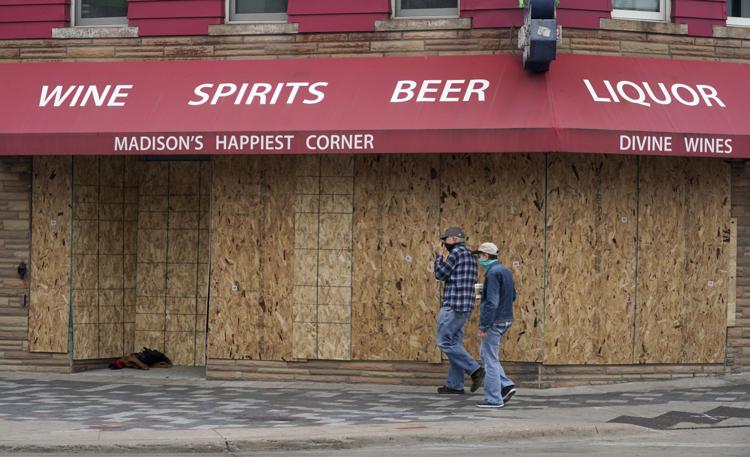 Disrupting traffic, June 1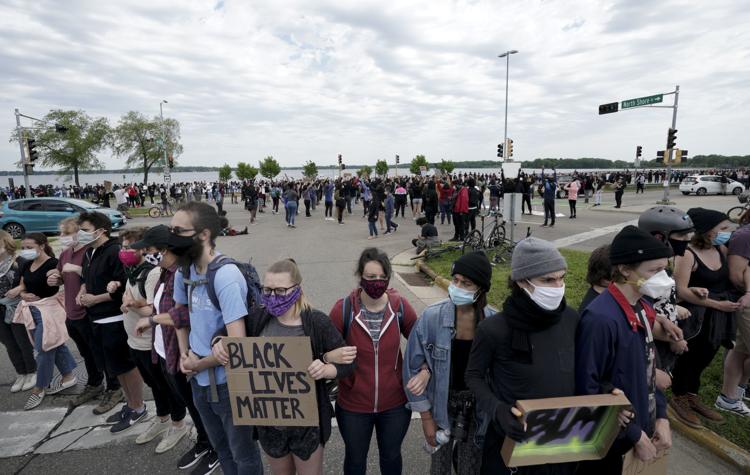 John Nolen Drive shut down, June 1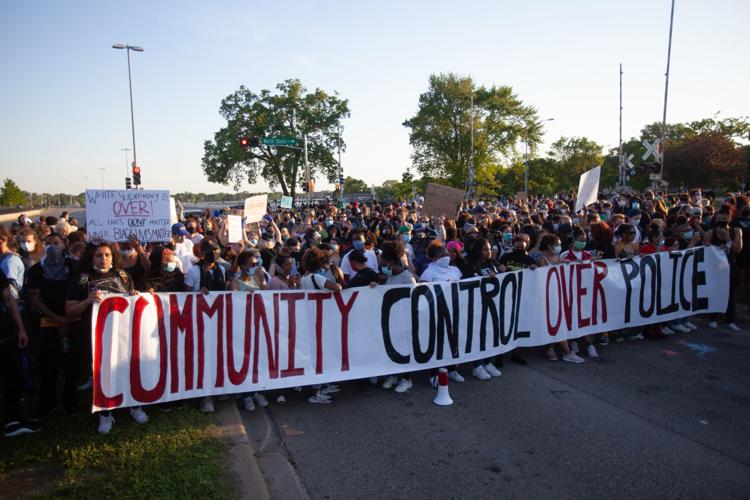 John Nolen Drive shut down, June 1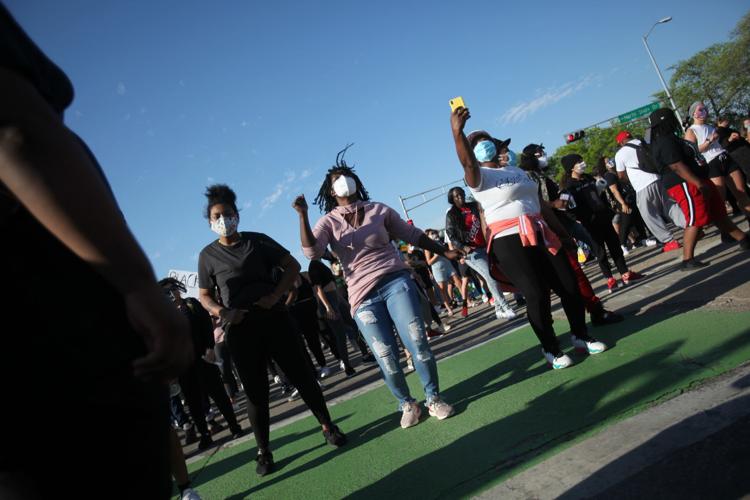 Outside police building, June 1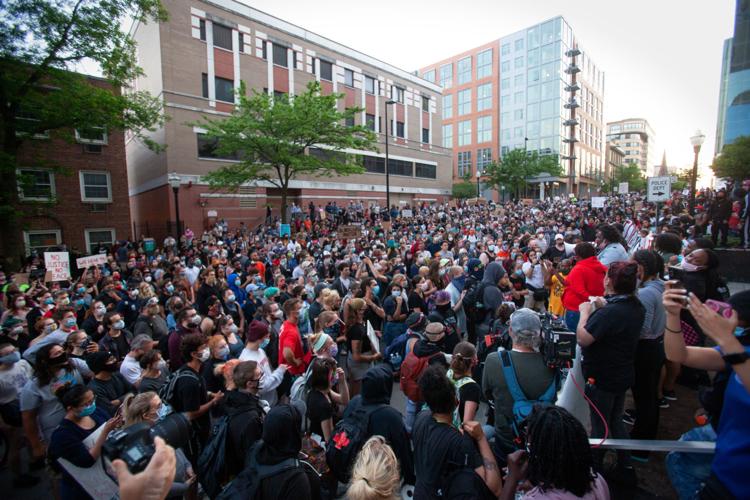 Agitators spark violence, June 2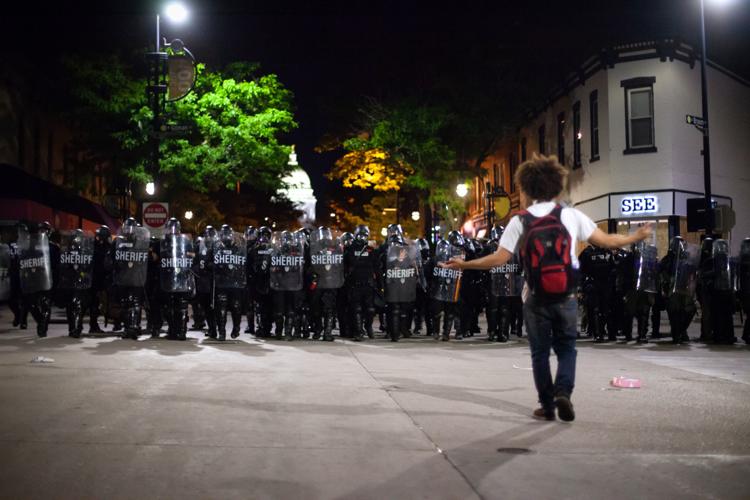 Agitators spark violence, June 2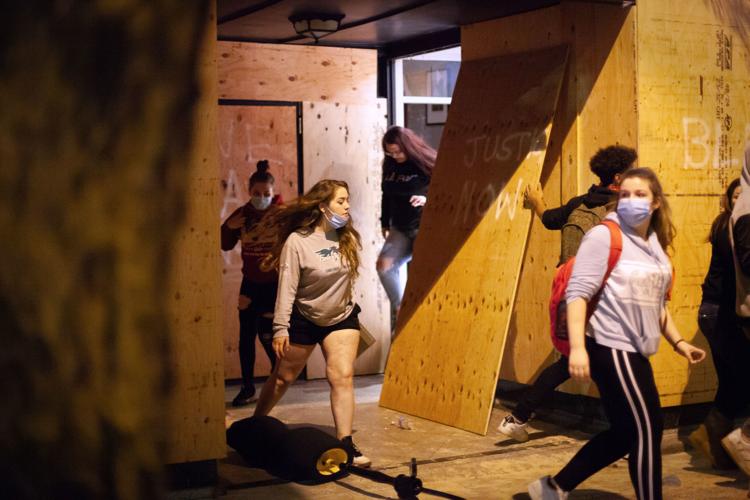 Businesses boarded up, June 2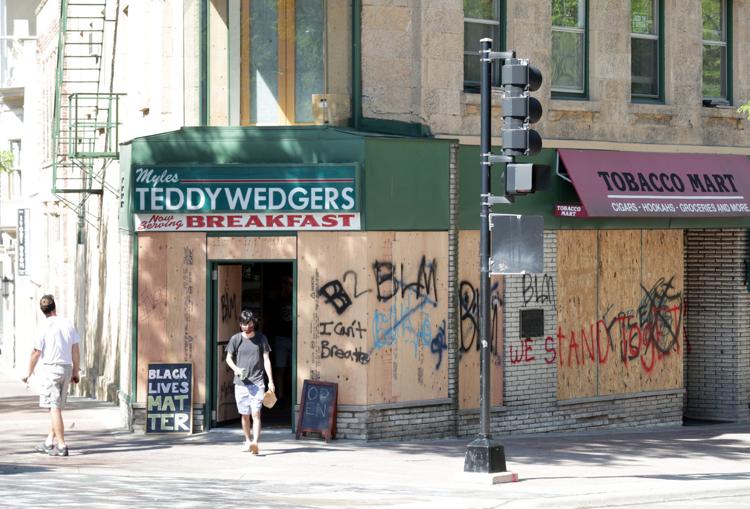 Clean-up of property damage, June 2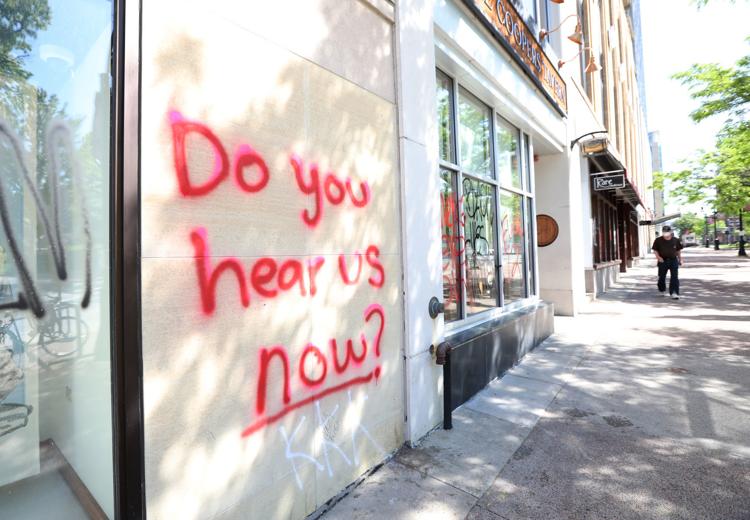 Painting murals, June 2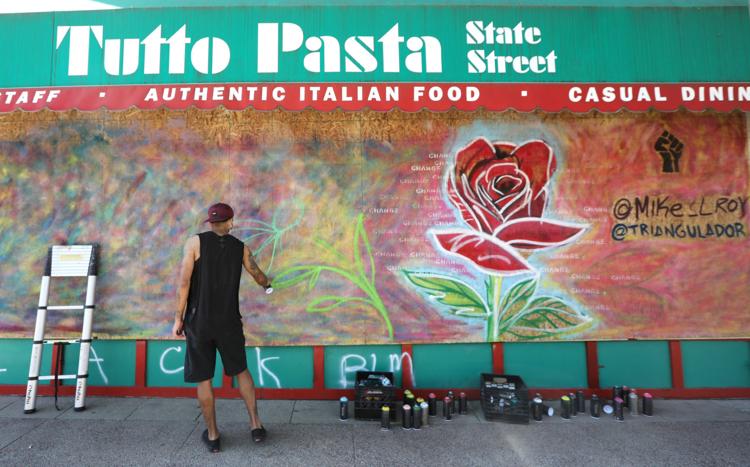 Braving the rain, June 2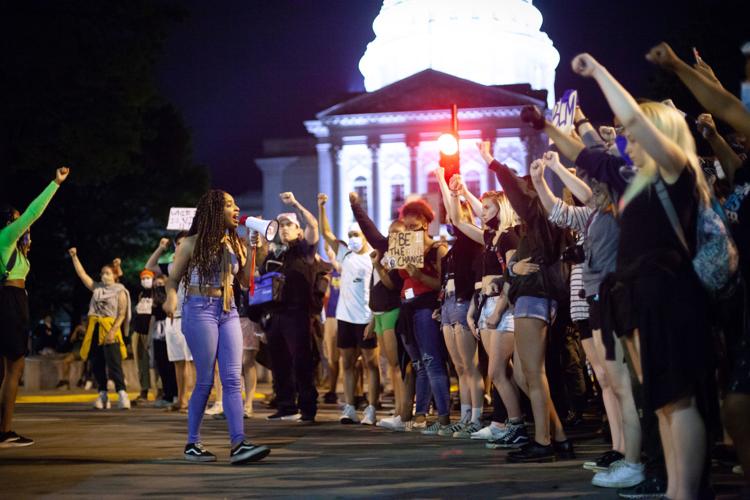 Lighting candles, June 3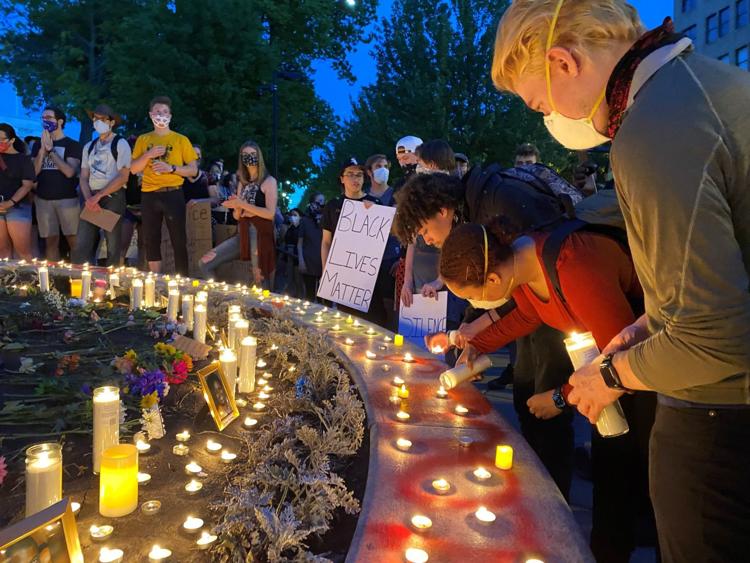 Speaking to crowd, June 3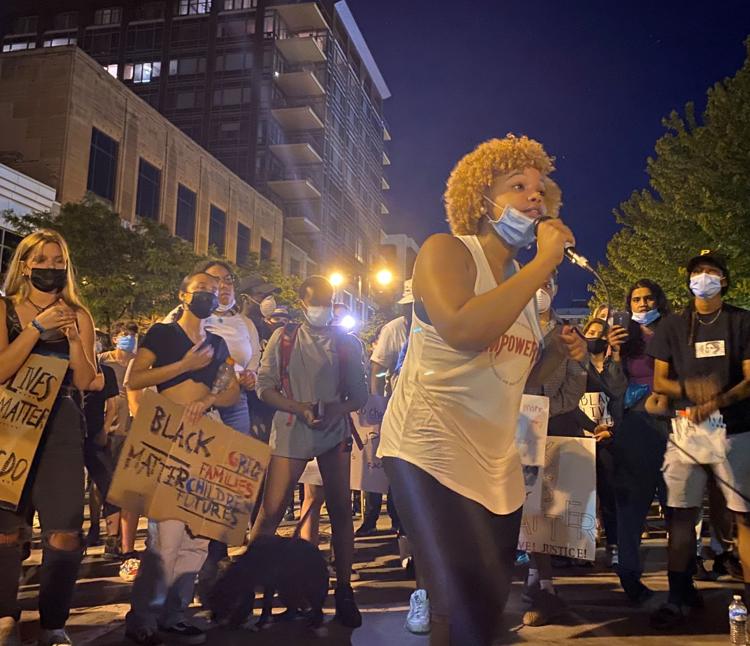 Registering to vote, June 4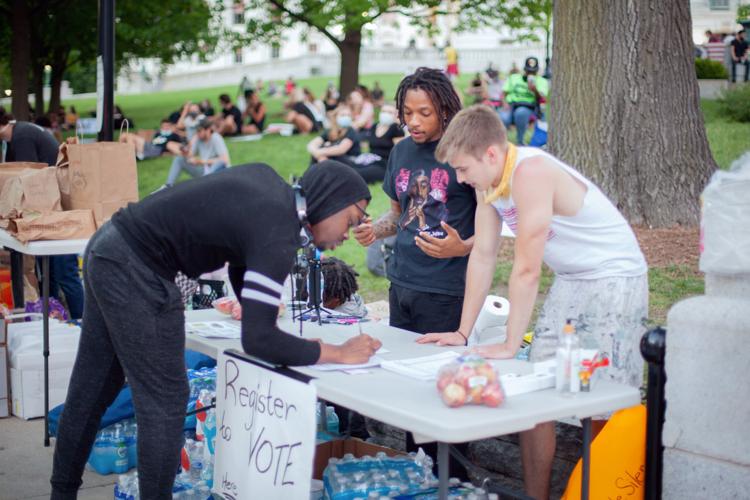 Alter to those lost, June 5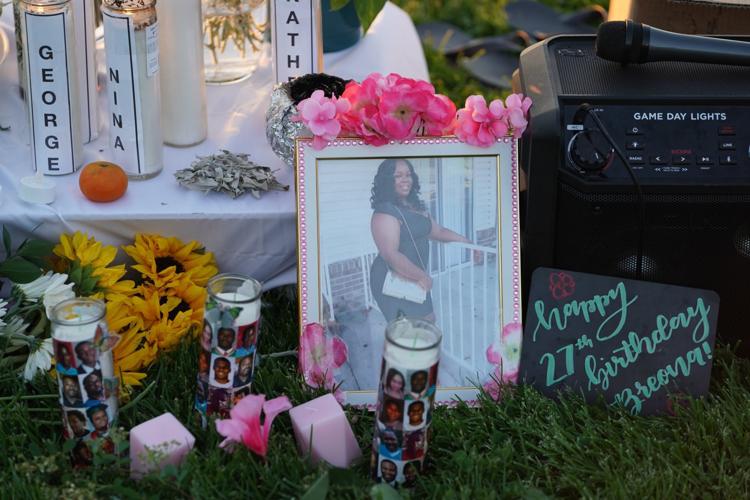 Happy birthday to Breonna, June 5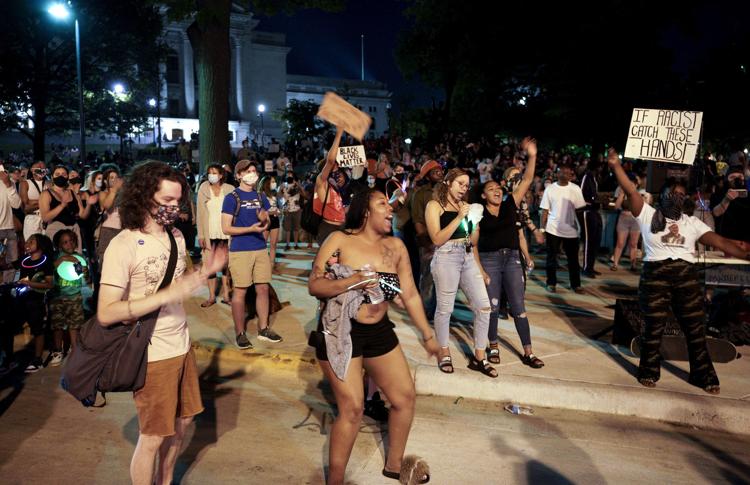 AACC Black Lives Matter Solidarity March, June 7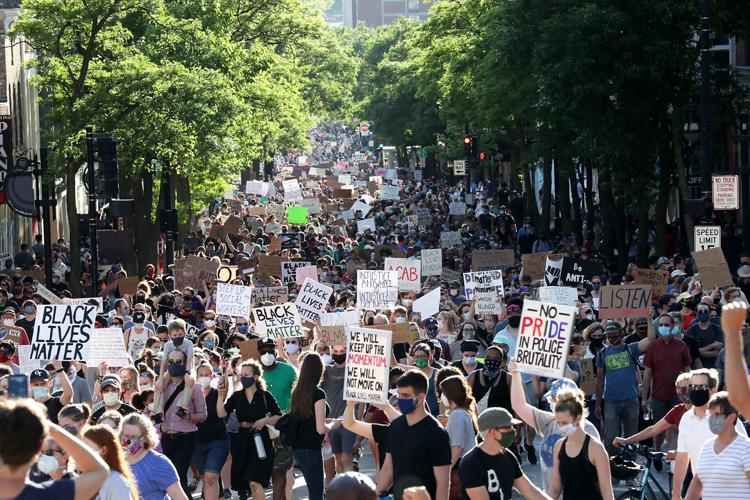 AACC Black Lives Matter Solidarity March, June 7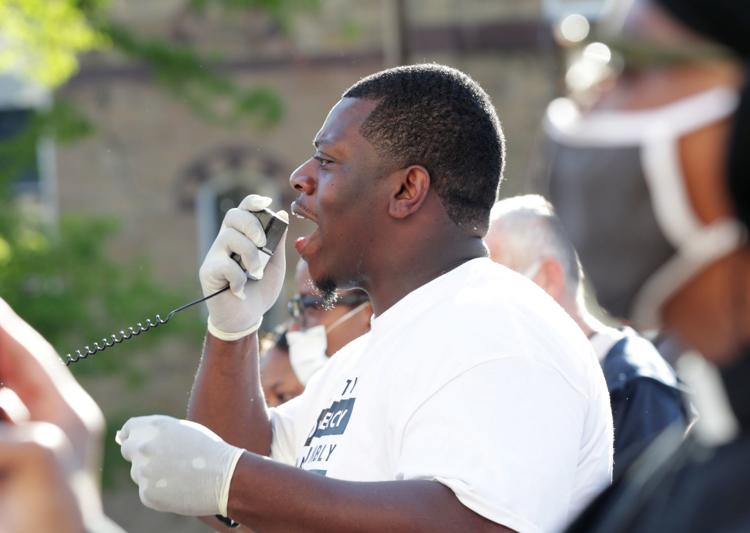 Taking a knee, June 8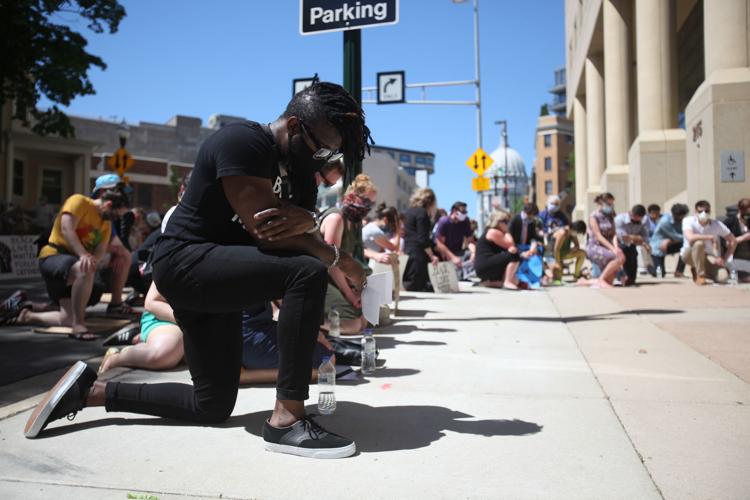 Defund police, June 8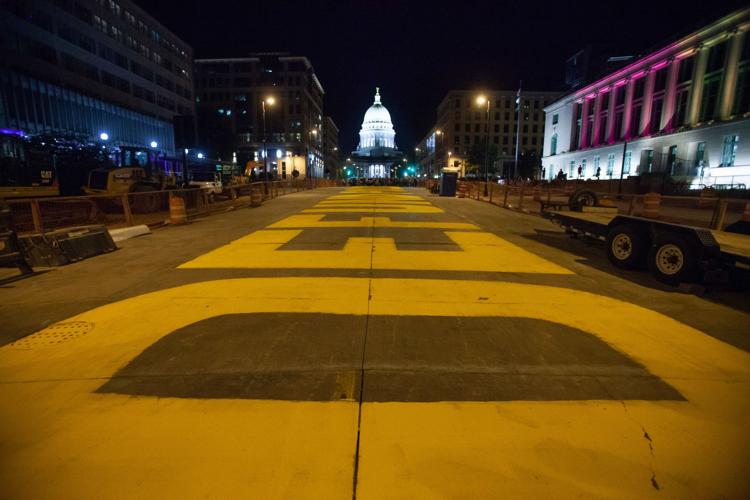 Youths fueling nighttime protests, June 8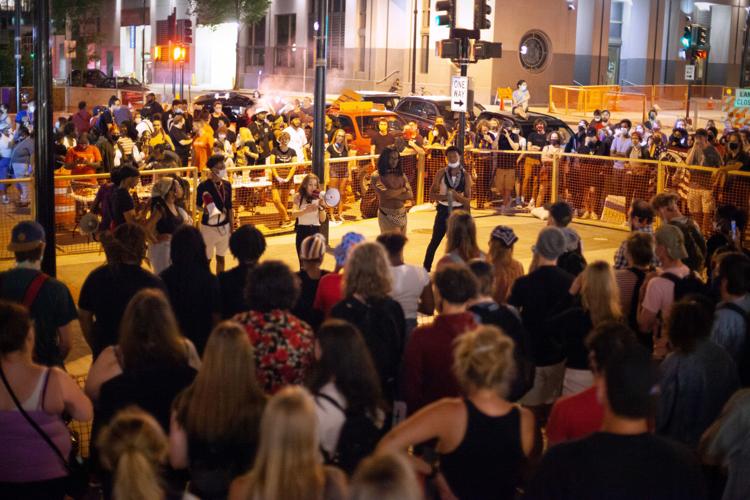 Closure note, June 16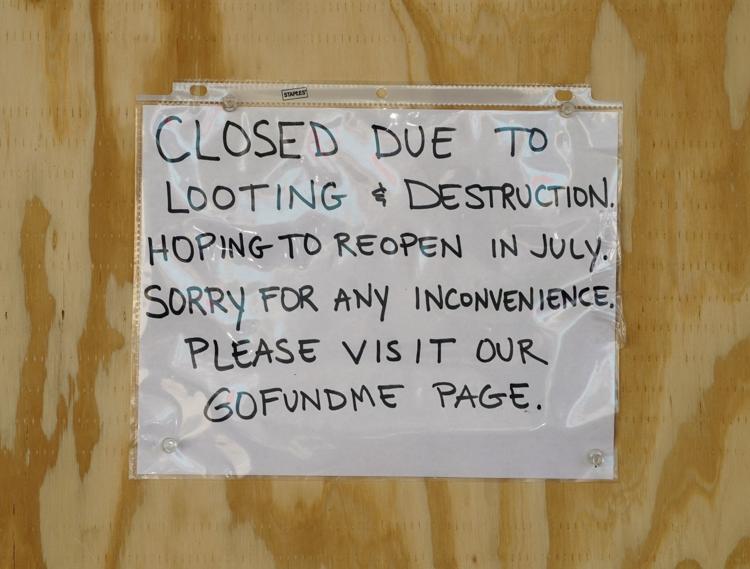 Blocking traffic, June 17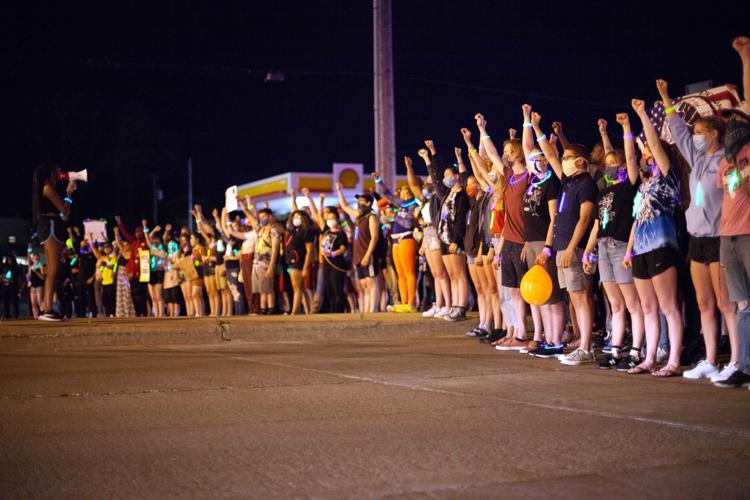 Glow in the dark march, June 17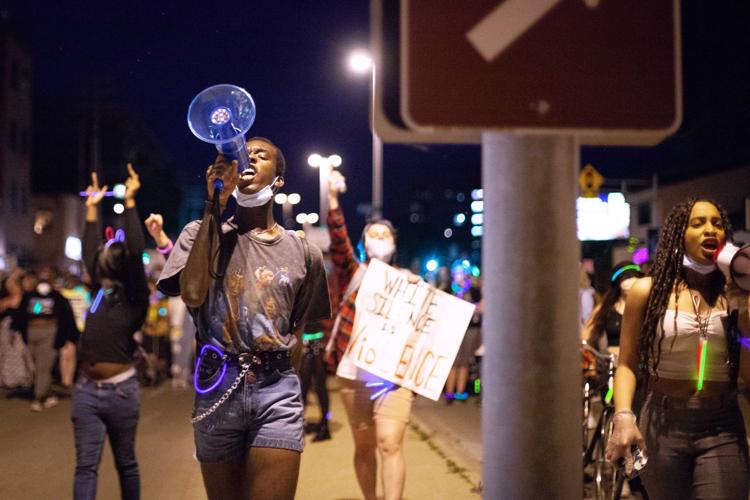 Juneteenth rally at Olin Park, June 19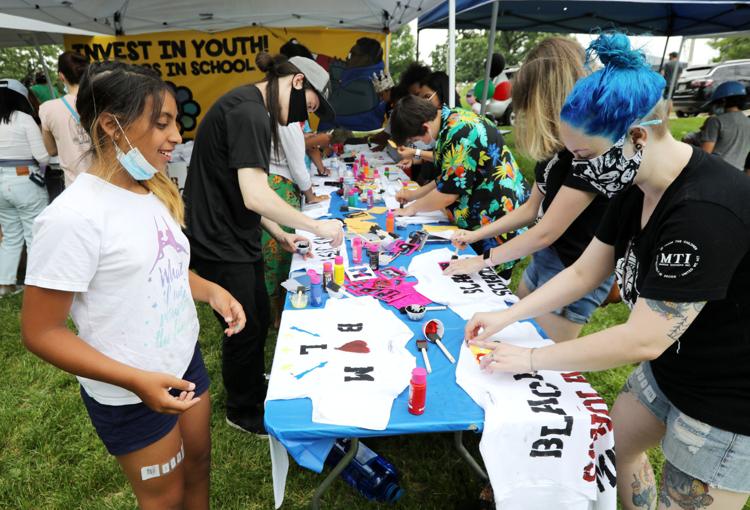 Boarded-up State Street, June 22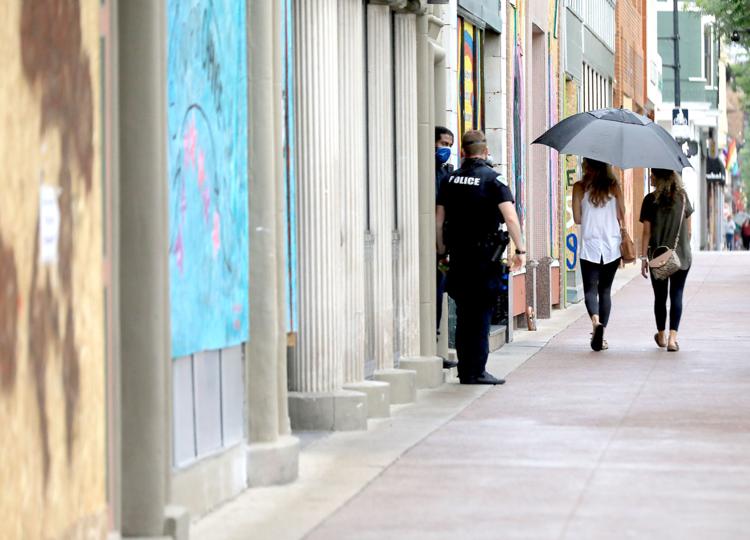 Confronting driver, June 23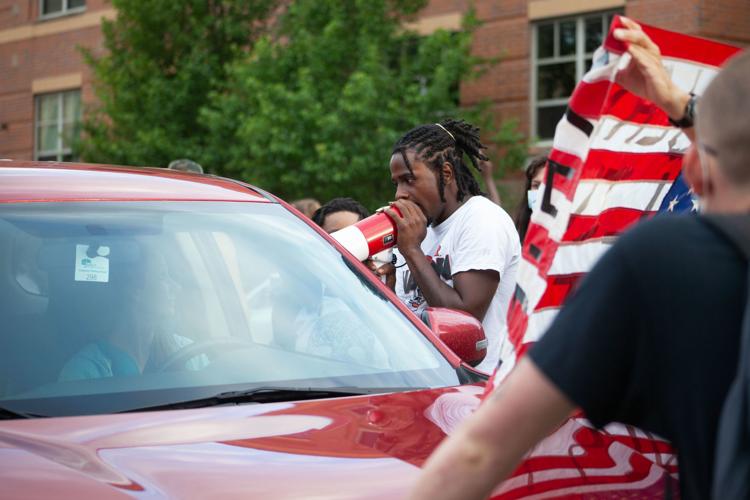 Madison protesters, June 23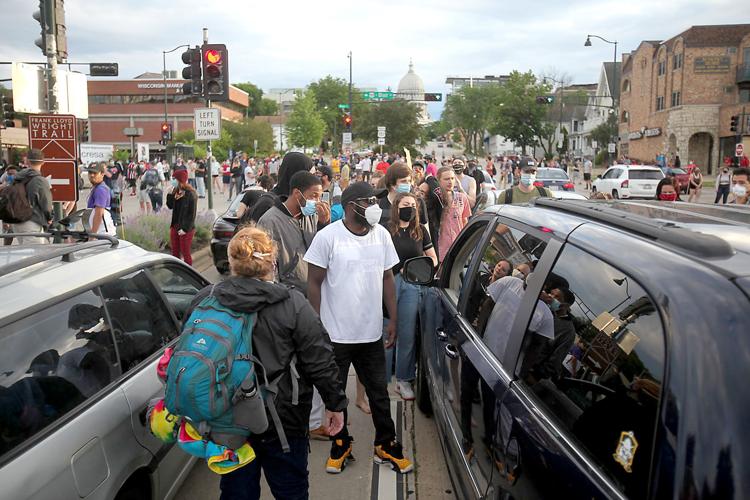 Protesters block intersection, June 23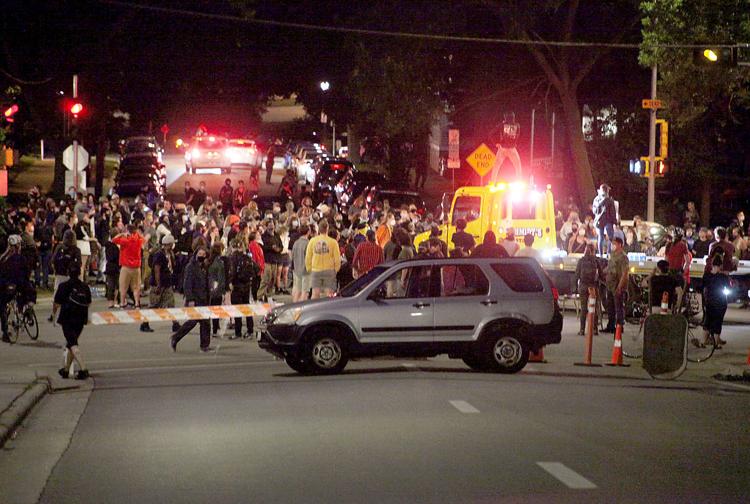 Heg statue toppled, June 23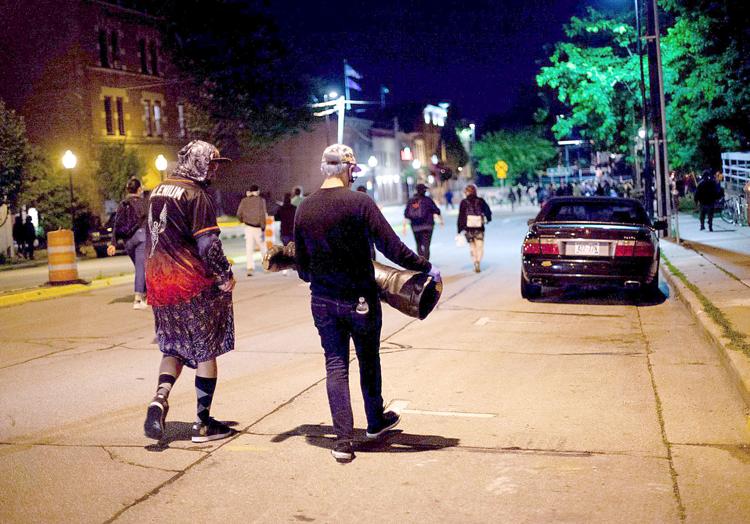 Forward statue topped, June 23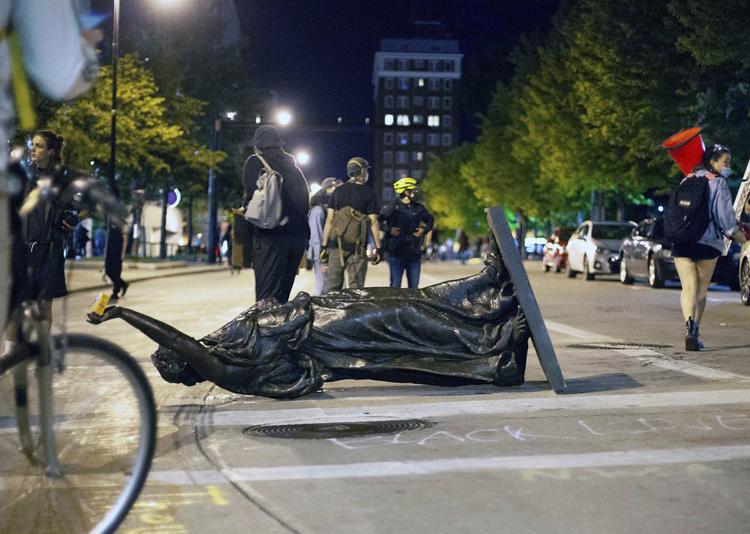 Empty statue pedestal, June 24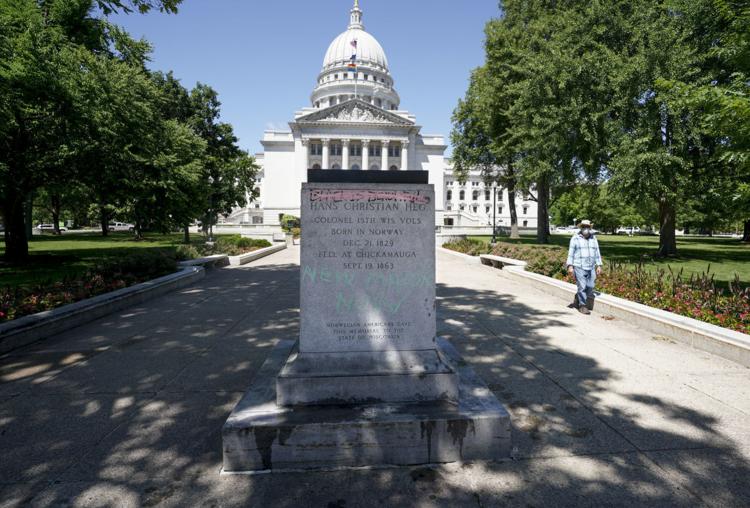 Protecting the Capitol, June 24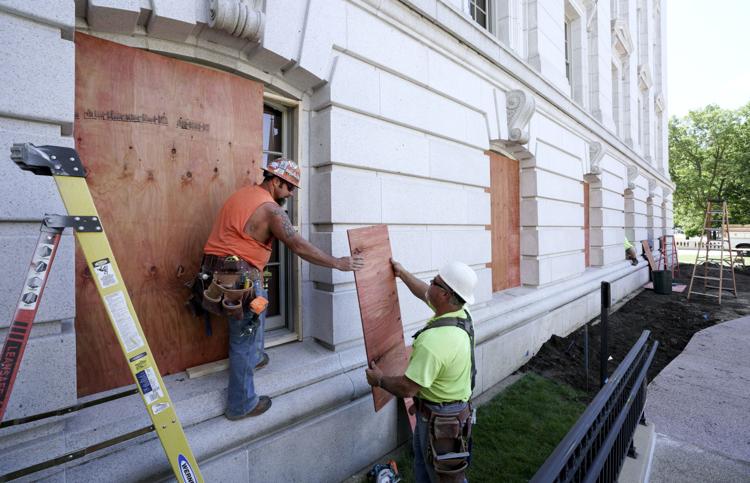 Police supporters get opposition, July 2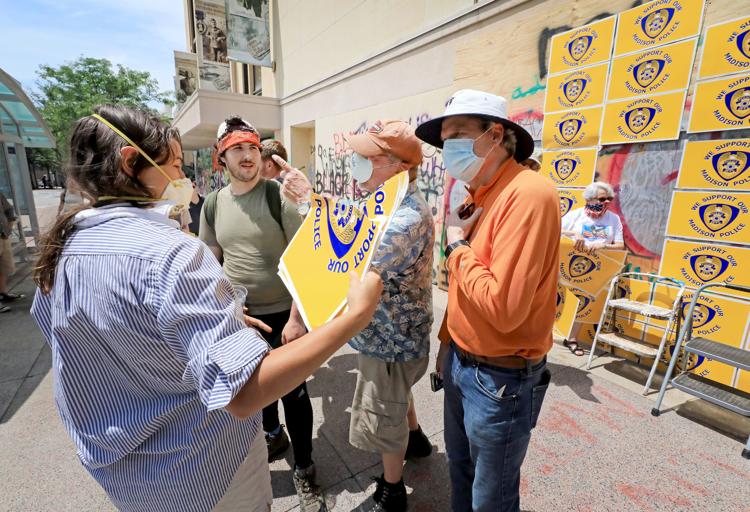 BLM demonstration, July 4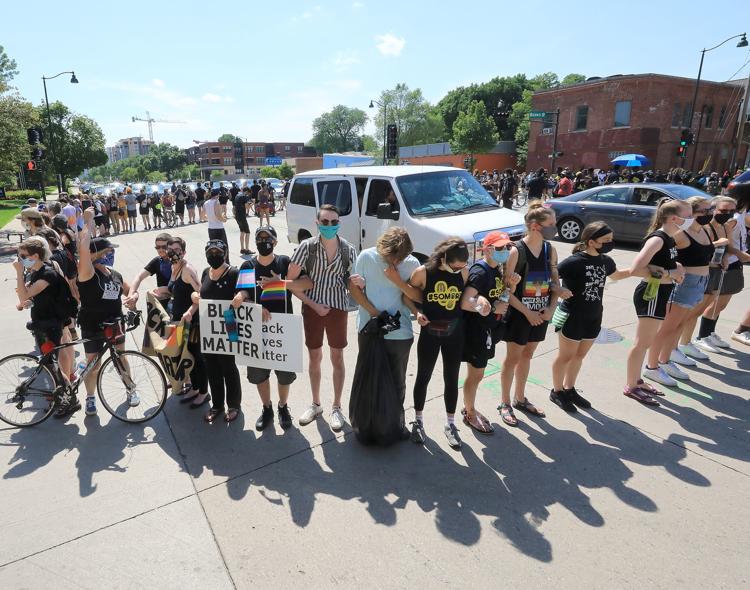 Sign up for our Crime & Courts newsletter
Get the latest in local public safety news with this weekly email.