A Madison man, arrested last week after police found a missing 14-year-old Tennessee girl at his home, was charged by federal authorities with sexually exploiting the girl, purportedly to gather evidence that she was being routinely sexually abused by a man in her hometown.
Bryan Rogers, 31, told investigators that he told the girl to get video evidence of the sexual abuse and send it to him, but after receiving it he never sent it on to authorities, according to a complaint filed in U.S. District Court in Madison.
Rogers said he picked up the girl from her home in Madisonville, Tennessee, and drove her to Madison, avoiding tollways and gas stations along the way, and said that he had smashed the girl's phone so he could not be traced, the complaint states.
The girl vanished from her home on Jan. 14 and was missing until police found her at Rogers' home on Jan. 31. The complaint does not state where in Madison Rogers' home is located.
Assistant U.S. Attorney Julie Pfluger said Monday at a brief court appearance for Rogers that prosecutors would seek an indictment against Rogers when the grand jury next meets on Feb. 20. She said it would also include a charge of taking a minor across state lines for sexual purposes.
The complaint alleges that between Dec. 24 and Jan. 13, Rogers "knowingly and intentionally persuaded, induced, and coerced" the girl to take the video of herself being sexually abused. He faces a mandatory minimum sentence of 15 years in prison, or up to 30 years.
Rogers will be back in court on Thursday for a hearing before U.S. Magistrate Judge Stephen Crocker to determine whether he will remain in custody while charges are pending.
Rogers' lawyer, Marcus Berghahn, declined to comment after Monday's hearing.
According to an affidavit written by state Division of Criminal Investigation agent James Pertzborn, filed with the complaint:
Rogers met the girl online through Roblox, an internet gaming platform, and also used Facebook and an encrypted messenger application to communicate with her. At one point, Rogers told investigators, the girl told him that she was being sexually abused but that nobody believed her.
You have free articles remaining.
Register for more free articles
Stay logged in to skip the surveys
Rogers said he persuaded the girl to set up a camera so that she could get a video of an assault that could be used as evidence. He said she made the video and sent it to him, but he did not send it to police because it was blurry and "he thought it would not stand up in court," the complaint states.
In a chat between the two that police found on Rogers' phone, the girl at one point told Rogers that she couldn't promise that she would get the video evidence for him.
"Then I can't promise I can get you away from that I hate to say it but I can't risk getting in trouble for you," Rogers responded. "If you can get that video I can get you out of there."
According to the chat, Rogers instructed the girl about how to get the video, and she begged him just to come and take her away, telling him he was "such an (expletive) if u don't help me somehow." She told him repeatedly that she couldn't get the video, to which Rogers responded, "So I'm an (expletive) for not risking going to prison for someone I haven't even met?"
Police found the video, which was created on Jan. 10, on Rogers' computer. It graphically depicted the girl being sexually assaulted by a man.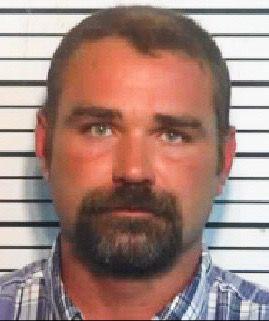 About 4 p.m. on Jan. 31, FBI agents, acting on information they had gathered, went to Rogers' home. He told them he had had contact with the girl through Roblox. He said that the girl reported being sexually assaulted and that she had sent him a video of an assault, but Rogers said he had never met her in person or traveled to Tennessee to pick her up. He said she was not at his home.
About four hours later, Pertzborn wrote, he went to Rogers' home where he was met at the door by Rogers' mother and told her he was there to search for the girl under exigent circumstances — an emergency that allows law enforcement to conduct a search without a warrant. Officers searched Rogers' living space in the basement and found the girl hiding in a closet.