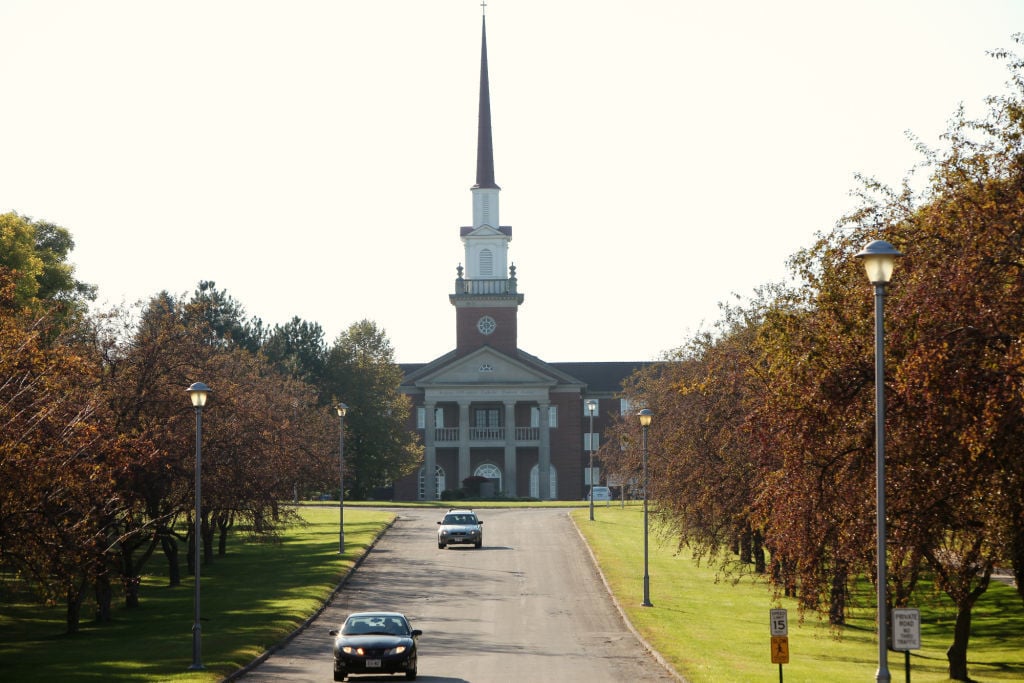 The diocese determined that allegations against former Rev. Patrick Doherty, 85, have the "semblance of truth," according to a statement released Friday. The alleged victim, who did not want to be named, said the abuse happened more than 40 years ago, the diocese said.
The allegation came to light after an outside review of all clergy personnel files was started in June. The diocese hired Texas-based investigations firm Defenbaugh & Associates to conduct it.
The Diocesan Sexual Abuse Review Board deemed the allegations against Doherty to be credible.
Peter Isely, founding member of the Survivors Network of those Abused by Priests, or SNAP, said Friday's announcement shows that the diocese is doing its job, but called it a "minimum requirement and duty of the church."
"It's good that they're doing this," Isely said. "But over and over again we find out later that these lists are not complete."
Isely's group also wants Wisconsin Attorney General Josh Kaul to investigate all of the state's dioceses for sexual abuse and cover-ups. Kaul's office has said he won't comment on SNAP's request "given this relates to a potential investigation."
Eight others
The diocese previously named eight clergymen who had accusations of child sexual abuse substantiated by the diocesan Sexual Abuse Review Board: Archie Adams, Curtis Alvarez, J. Gibbs Clauder, Kenneth Klubertanz, Lawrence Trainor, Michael Trainor, Gerald Vosen and John Eberhardy.
All have either died or been removed from the priesthood.
Clauder was acquitted in the alleged 2004 sexual assault of a 14-year old girl after a jury trial in 2011. But he remains on the Madison Diocese's list of credibly accused priests.
Diocese spokesman Brent King said the church has different standards for investigations than the criminal justice system, and the diocese found the allegations against Clauder still retain the "semblance of truth." Clauder was removed from public ministry in 1999 because of an allegation of sexual misconduct involving an adult woman.
To the Vatican
Doherty, who no longer lives in Wisconsin, has been out of the ministry since 1993 because of "publicly known struggles with alcoholism and reported disreputable behaviors with adult men," the diocese said.
Bishop Donald Hying reinforced restrictions that were previously placed on Doherty, including that he is not allowed to present himself as a priest.
The case will be forwarded to the Vatican for review and possible further action.
Not guilty
Another diocesan priest, William Nolan, was found not guilty in September in Jefferson County on charges he repeatedly sexually abused a boy starting in 2006 when Nolan presided over a Fort Atkinson parish.
The diocese said Friday that the church's own investigation into Nolan is expected to conclude "in the coming month."
Nolan, 85, has been on leave since he was charged in May 2018, but the diocese emphasized that Nolan is presumed innocent.
[Editor's note: This story has been updated to note that J. Gibbs Clauder was acquitted of an alleged 2004 sexual assault of a 14-year old girl after a jury trial in 2011 but remains on the Madison Diocese's list of credibly accused priests.]