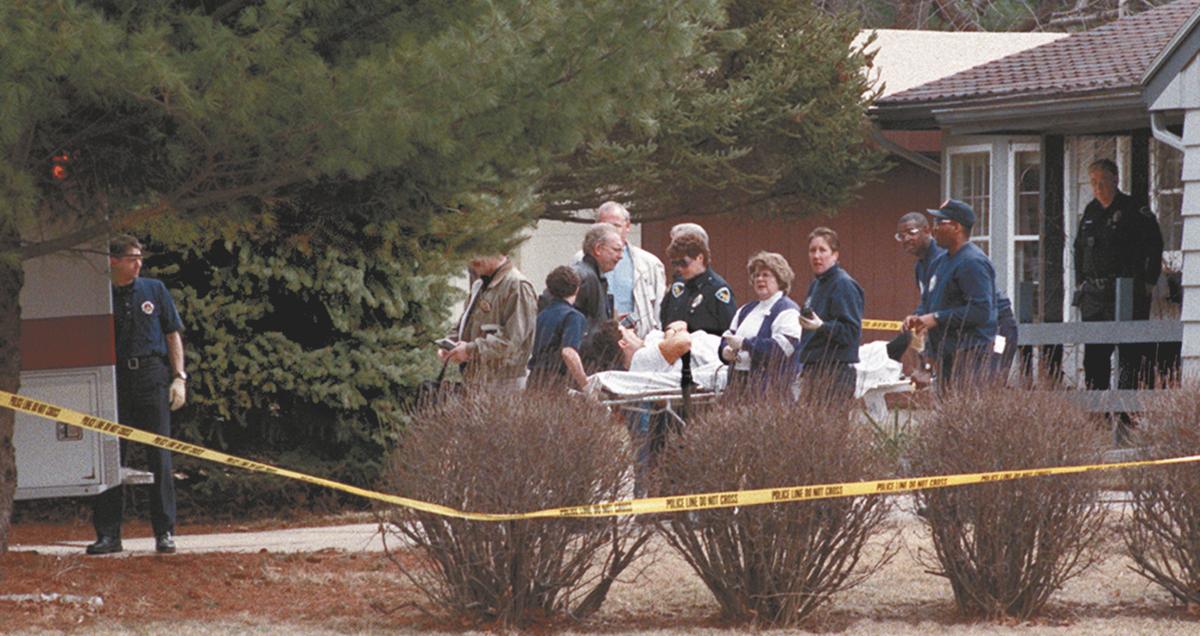 The shooting of a Madison police officer Saturday night on State Street was the first time a Madison police officer has been shot in the line of duty in more than 20 years.
On March 21, 1997, Officers Andy Garcia and Tim Hahn were attempting to arrest a man wanted by La Crosse County when the man opened fire, striking Garcia twice in the chest and once in the right leg. The suspect, Timothy Wing, 38, a failed Libertarian Assembly candidate from Madison, who was wanted for not showing up to serve a nine-month jail sentence for indecent exposure, was shot and killed by Hahn.
The shots to Garcia's chest were deflected by his bulletproof vest but caused a deep chest bruise.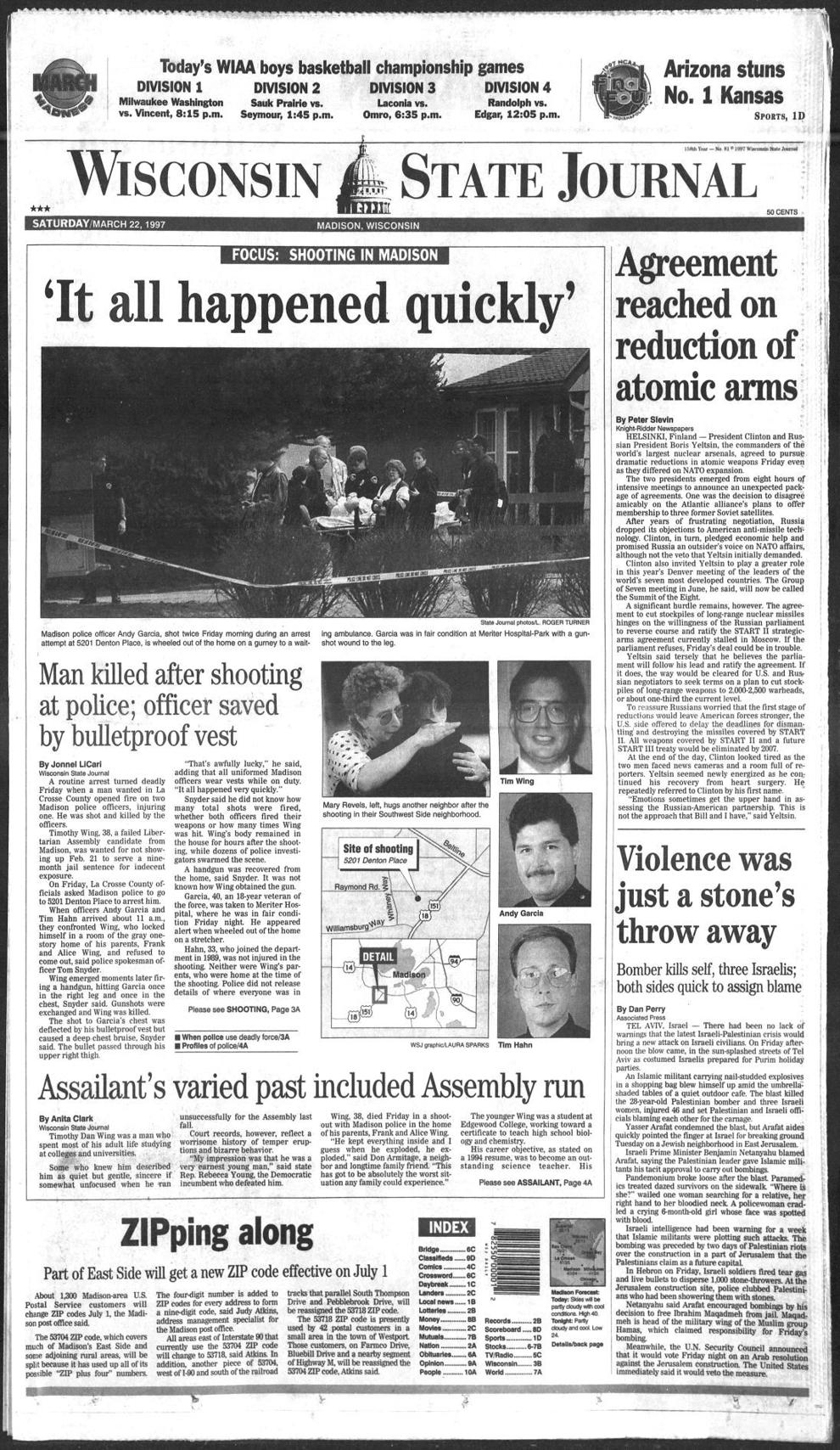 Prior to that, the last shooting of a Madison police officer, according to news accounts, appears to have been in 1979. On Oct. 5 of that year, Officer Bruce Becker was wounded when a man he and another officer were trying to arrest fired a shotgun through his apartment door. Becker was treated for shotgun pellet wounds to his stomach and right wrist.
During subsequent negotiations, the shooter, Donald Macklin, 36, fired three more rounds at officers but didn't hit anyone. He later surrendered after police fired tear gas into the apartment.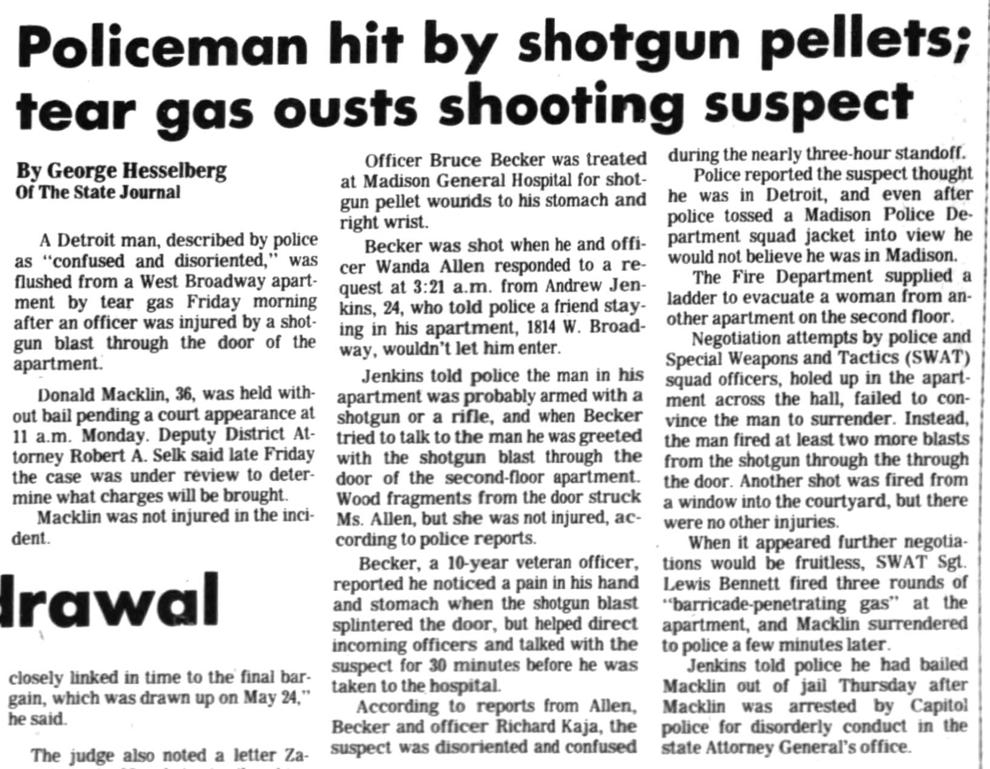 Before that, the last shooting of a Madison officer appears to have been in 1973.
Over the Christmas holidays that year, Madison police Officer Douglas Gavinski returned fire after being shot in the chest by a burglary suspect outside a day care center at the corner of Blount and Williamson streets. Gavinski recovered; the suspect, David E. Daniels, 23, died.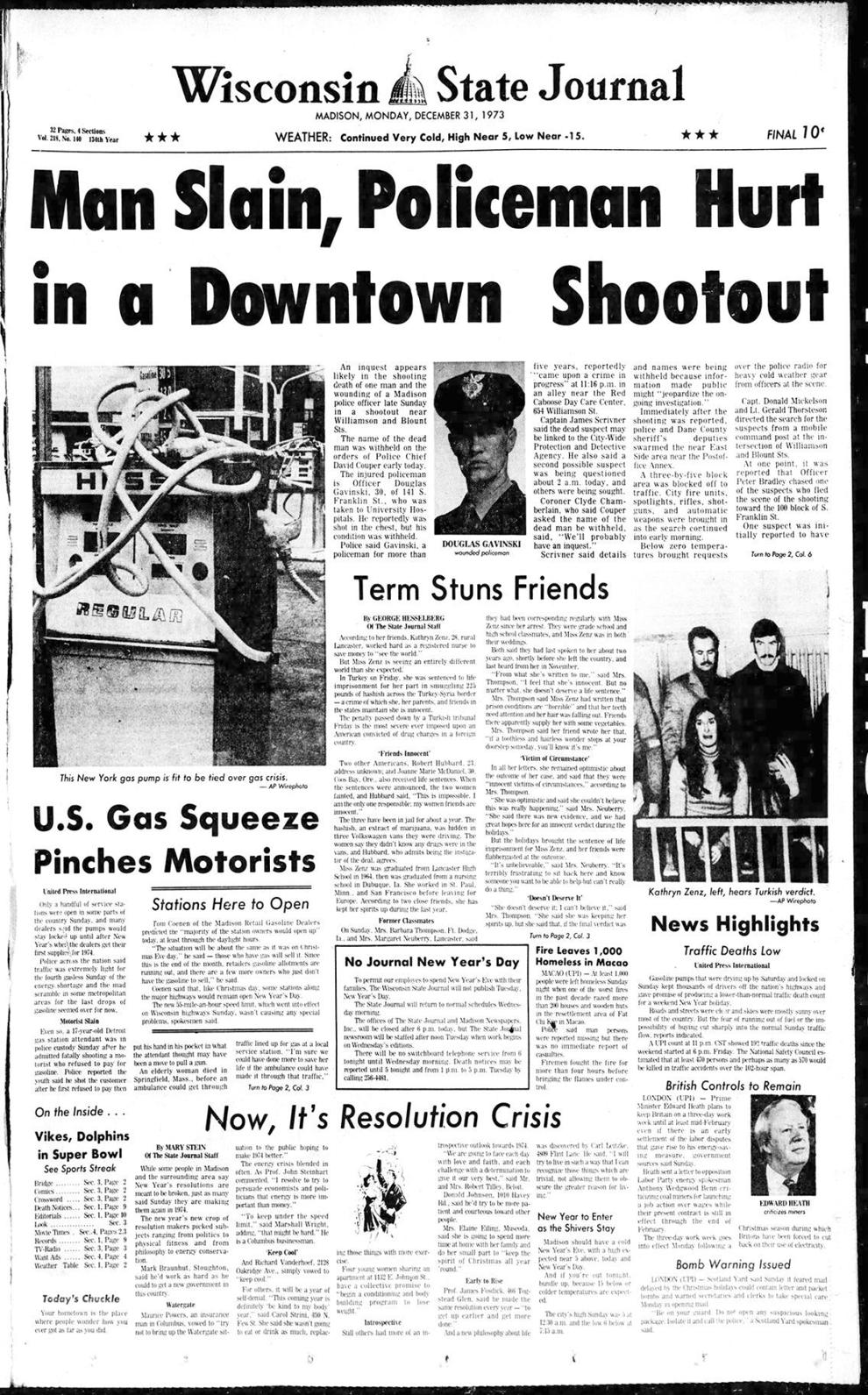 Seven suspects were fatally shot by Madison police between 2012 and 2016, including Tony Robinson, a Black 19-year-old whose death in 2015 continues to resonate among local police-reform activists.
In none of the shootings were police found to have violated the law or police policy, but a jury in 2017 did find the city violated the civil rights of one of the victims, Ashley DiPiazza, and awarded the family $7 million. The city's insurer also settled, without the city admitting any guilt, with the families of Robinson and Paul Heenan, who was fatally shot by police in 2012, for a total of $5.65 million.
Want your car stolen or home burglarized? Here's how to make thieves' jobs easier
For years, police have warned residents to lock their vehicles and homes to discourage opportunistic young thieves. At times, that advice appears to be falling on deaf ears.