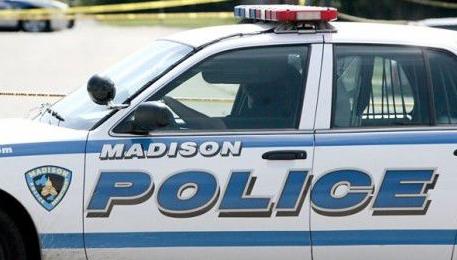 Some 90% of the vehicles stolen in Madison are taken after their drivers leave their keys inside them or nearby, according to Madison police.
As of Aug. 12, there had been 378 stolen vehicle cases in Madison this year, and in 124 of them, officers noted in their reports that the vehicles' keys had been left inside them.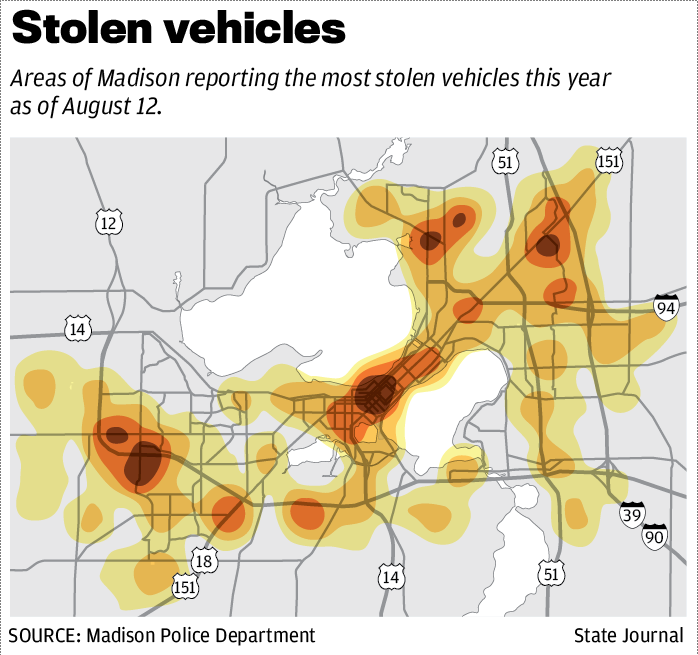 Records custodian Julie Laundrie indicated that's likely an under-count, because the location of a stolen vehicle's keys is not something officers are required to note in their reports.
"Those here who track these crimes have told me 90 percent or more of our cases involve keys left in unlocked cars," police spokesman Joel DeSpain said.
Under Madison ordinance, people who leave their keys in their unlocked vehicles could be hit with a ticket of between $10 and $50. But assistant city attorney Adriana Peguero said that in her 12 years as a prosecutor, she's never seen such a case.
In fact, a search of city records showed no citations for the offense have been issued in the last 10 years, she said.
DeSpain said, "Officers often use discretion when determining whether citations are appropriate, and most would deem citing theft victims unwise.
"Generally, we don't like to re-victimize people," he said in a statement. "In these cases, many already feel a true feeling of violation, and some no longer feel safe in their own homes. Not only that, stolen cars — when recovered — often have been damaged and many smell of pot, so on several levels people have been victimized."
Chief Mike Koval said the thefts can be "humiliating to report" and victims have "earned a life's lesson that will not soon be forgotten."
"The notion of piling on with a ticket seems to me to be adding additional insult to injury," he said, "and I think we can do better than that."
Police said there have been 99 arrests made in stolen vehicle cases this year, and 67 of those arrests were of juveniles. In some cases, alleged thieves have been arrested multiple times.
Koval has publicly bemoaned stolen vehicles left with their keys in them, and called on residents to stop doing it.