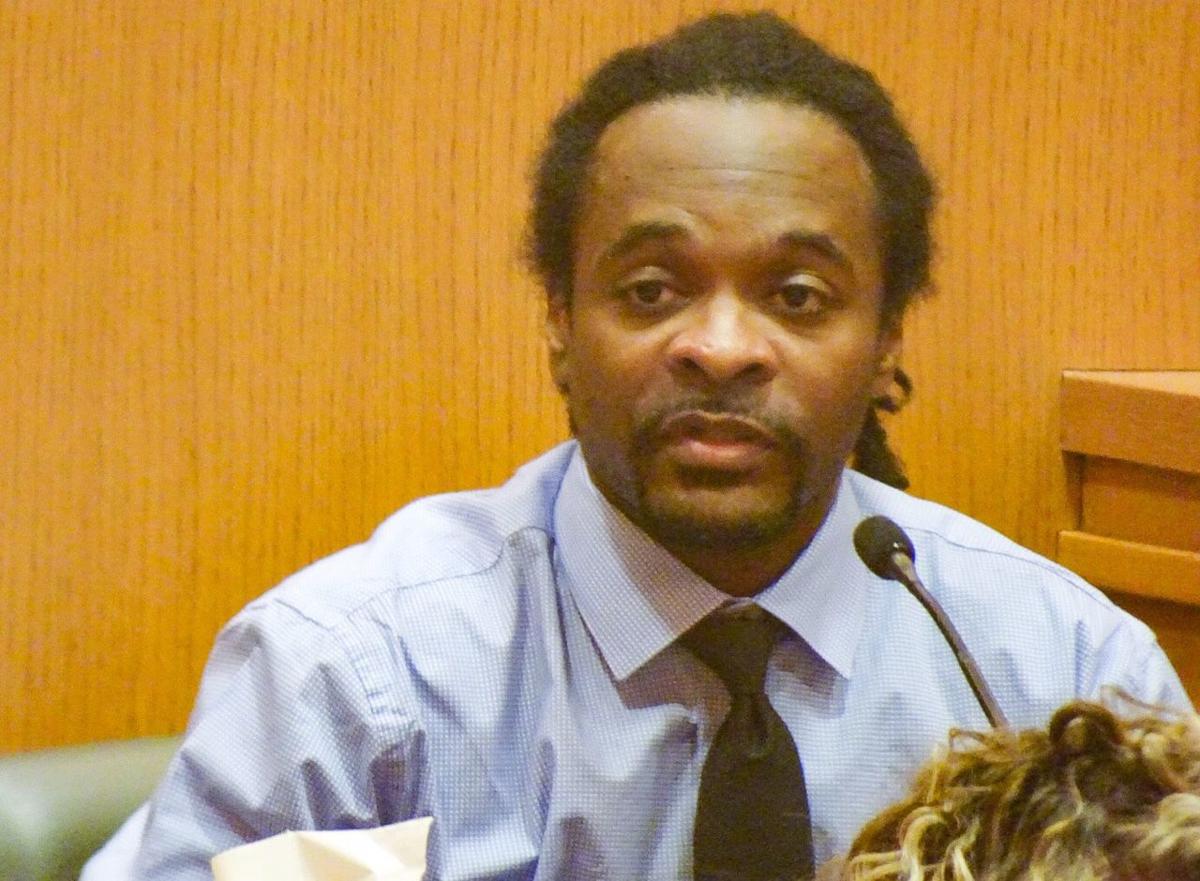 A Dane County jury deliberated for about 5½ hours before finding a Madison man guilty late Friday of the 2017 shooting death of a man at a South Side convenience store.
The jury of eight men and four women found Dametrius A. Reeves, 37, guilty of first-degree intentional homicide for the Aug. 2, 2017, shooting of Kendrith Young, 33, at the 7-Eleven convenience store at 2703 W. Beltline. Reeves was also found guilty of attempted first-degree intentional homicide for wounds suffered by Rodney Lemon Jr., who was with Young.
He faces a mandatory life sentence when he is sentenced in about two months by Circuit Judge Ellen Berz.
But Reeves' lawyer, Paul Schwartz, said the pants worn by Reeves, as seen in surveillance images at Licari's, were different from the pants worn by the man who was with Langlois at 7-Eleven.
Nicholas Ivy, who was in jail with Reeves and testified that Reeves confessed he shot Young, said Reeves had also said he changed his pants in the car after leaving the bar and before the shooting.
Schwartz told jurors during his closing argument the case boiled down to shoddy police work that focused too intensely on Reeves to the exclusion of other possible suspects, a lack of forensic evidence tying Reeves to the shooting and prosecution witnesses, including Ivy, who repeatedly lied.
Reeves testified Friday he had nothing to do with the shooting and wasn't at 7-Eleven when it happened. He said he didn't know Young or Lemon.
Reeves said he had gone to Licari's that night with a woman, Mandolin Blevins, where he met up with Langlois. But he said he parted company with Langlois and went off on a series of errands, the purpose of which was to sell a photo printer — one of several he had in his car — to his friend, Roy Yoakum.
You have free articles remaining.
During that time, Reeves testified, he changed his shirt but not his pants, so his girlfriend would not smell Blevins' perfume on him. He contended cellphone records showing him calling Yoakum several times backed up his story.
Berz barred Yoakum from testifying for the defense Friday after police found that a woman who had been sitting in court during the trial spoke by phone Thursday with Yoakum, who is in jail on an unrelated attempted homicide charge, and recounted the testimony of Reeves' girlfriend earlier that day. Berz said that violated an order she imposed to prevent witnesses from hearing the testimony of other witnesses.
Moeser pointed out that at the time of the shooting, around 12:15 a.m., phone records showed a gap of about 38 minutes when Reeves didn't make or receive calls.
"I don't know anything about that," Reeves said when Moeser pressed him about it on cross-examination.
Blevins, Schwartz told jurors, told different stories to police at different times, and was still changing facts close to the time of the trial, including her contention that Reeves came to her apartment around 1 a.m. the morning of the shooting, instead of around 4 a.m., as she had been saying.
"I submit to you that she's not a credible witness at all," Schwartz said.
He also lashed out at Ivy's testimony as an attempt to mitigate the time Ivy would face in prison for his own criminal charges.
But Moeser told jurors none of the witnesses had anything to gain from lying. Ivy risked the wrath of other jail inmates by snitching. He said Ivy was also aware of details in the case not generally known to the public.
Blevins, he said, could not have known that Young was shot with a revolver when she told police Reeves had kept a revolver in her apartment — which Reeves denied — and when she later found a hidden box of bullets for that gun.
Reeves, Moeser said, had the biggest incentive to lie, and has had nearly two years to come up with a story to tell the jury.
"Justice means holding Mr. Reeves accountable for what he did," Moeser told the jury.