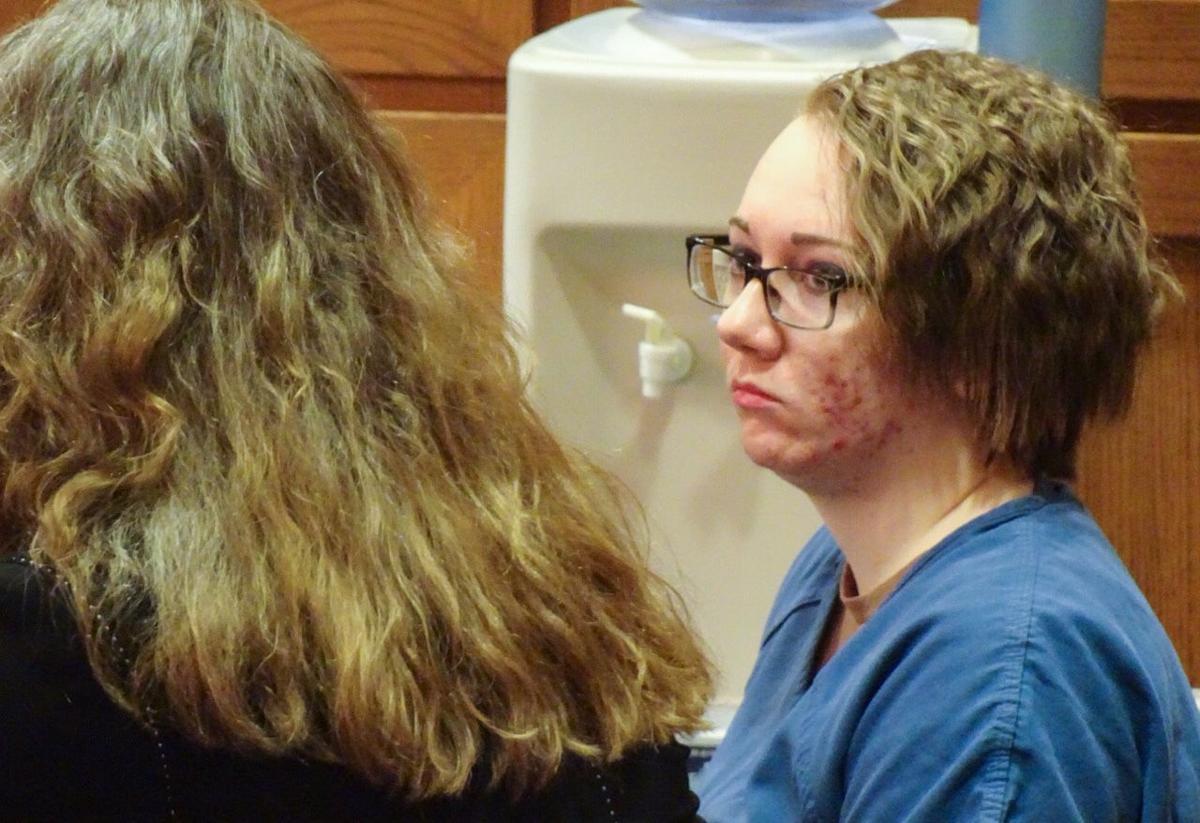 Finding that the beating death of a town of Dane man in 2018 would not have happened except for the things she did to put events in motion, a Dane County judge sentenced a Lodi woman Friday to seven years in prison.
Dane County Circuit Judge Susan Crawford said while McKayla R. Tracy, 21, did not intend for her boyfriend, Dalton D. Ziegler, to die at the hands of two men called to Ziegler's home by Tracy, "it resulted from conduct Miss Tracy put into motion" and did nothing to stop.
Tracy pleaded no contest in November to felony murder for Ziegler's death, which happened Oct. 30, 2018, at Ziegler's home on Highway 113 in the town of Dane. Crawford said Tracy was responsible for calling Jacob A. Johnson, 25, of Sun Prairie, and Drew D. Luber, 22, of DeForest, to Ziegler's home, telling them Ziegler had hit her.
Instead, Tracy was upset because she thought Ziegler, 24, was cheating on her with another woman upstairs and wanted help catching him in the act.
Johnson beat Ziegler as Luber held him. Crawford said Tracy watched, doing nothing to stop them and taking no action to get help for him once he was unconscious. Tracy was "long gone," Crawford said, by the time police and paramedics arrived at the home, and she wasn't the one who called them there.
Crawford said it could be argued, as it was by Tracy's attorney, state Assistant Public Defender Catherine Dorl, that Tracy was the least culpable of the three who were charged for Ziegler's death.
"I don't view it that way," Crawford said. "I believe she was at least as culpable as the person who struck the blows that ended Dalton's life."
You have free articles remaining.
Tracy's seven years in prison will be shortened by 458 days of credit she will get for the time she has spent in the Dane County Jail since her arrest. She will also serve five years of extended supervision after her release from prison.
The sentence was recommended in a pre-sentence report by the state Department of Corrections and endorsed by Deputy District Attorney Matthew Moeser, who said Tracy deserved punishment in the form of a prison sentence.
Dorl asked for probation, telling Crawford that Tracy has already made significant progress addressing substance abuse and mental health issues that influenced her actions the night of Ziegler's death. Tracy is not the monster Ziegler's family described in court, she said.
"Is she a troubled young person who wasn't thinking through what she was doing that day and the severe, unintended consequence of death? Yes," Dorl said.
But the pain still felt by Ziegler's family, and their anger toward Tracy, someone Ziegler had loved and tried to help, is still very raw. Tracy repeatedly was called "evil," and told she "deserves to suffer." Ziegler's mother, Karen Ziegler, didn't hold back as she told Tracy that she was the cause of her son's death.
"You may not have had a hand in his death and did not touch him, but it's because of you, and solely you, that he is dead," she said, her voice rising to a shout.
She told Tracy the Ziegler family at first tried to help her, "and you repay us by making up lies about Dalton hurting you."
"We as a family tried to get him to get you out of his life because you were a drain on our family and a hopeless cause and a sorry excuse for a human being," she said. "If I had my way, you lying little freeloader, you would never see the light of day again."
Tracy said she never intended to hurt Ziegler and she sympathized with the pain his family feels not only for Ziegler's death but for the 2015 death of his father, Chris Ziegler. She said she "absolutely adored" Ziegler and was "in awe of his personality."
"I do not go a single day, let alone a few hours, without thinking of him," Tracy said. "He has been in my dreams every single night since."
But Crawford said Tracy "continues in some respects to minimize her role" in Ziegler's death, "to see this as something that happened to her, rather than as the one who set things in motion."