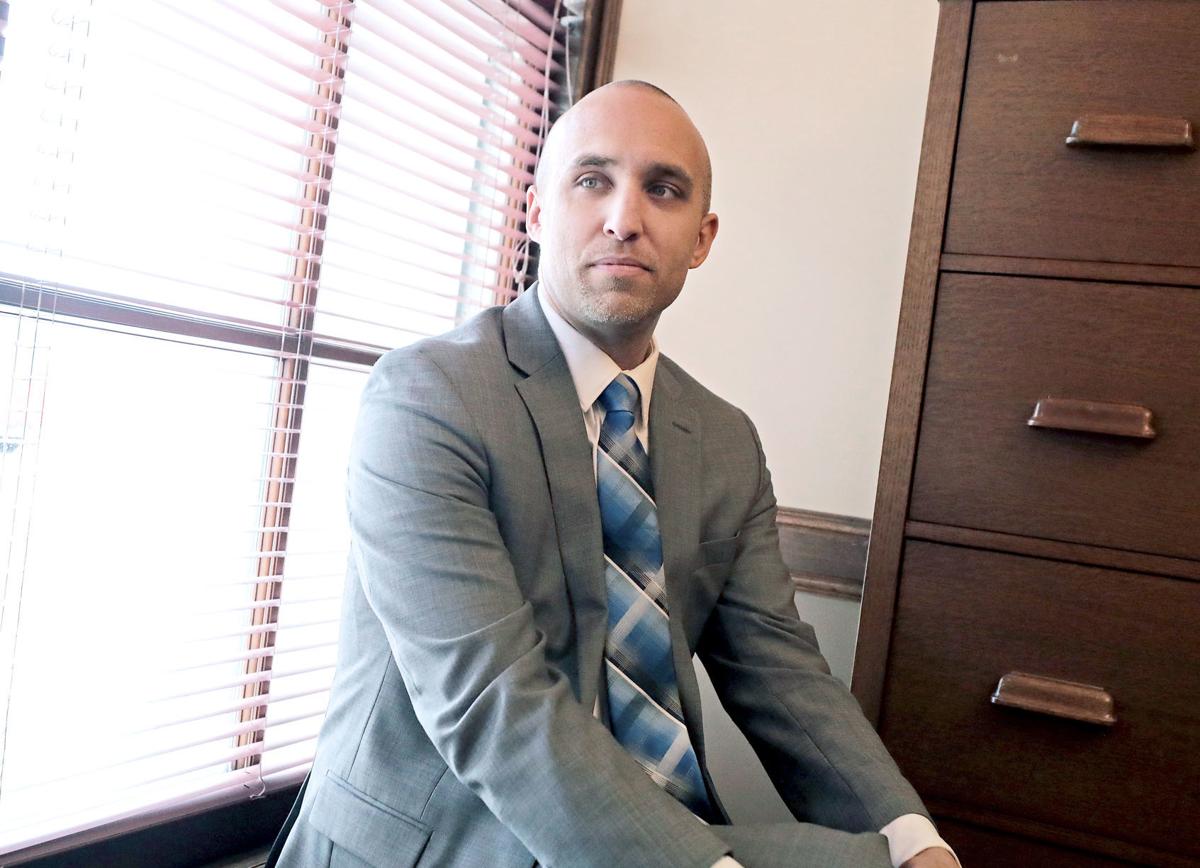 When Timothy Schabo was 18 years old, he was out on bail awaiting court for two felony charges he was confident he could beat.
Police had found a half-pound of marijuana and less than an ounce of psilocybin mushrooms in his car after they searched it without his consent — a search Schabo said his attorney maintained was illegal.
"There was no way those charges were going to stick," Schabo said.
But the presence of his girlfriend, then 17, in his apartment gave the prosecutor "insane leverage" to get him to plead guilty, Schabo said.
She had come to his apartment after running away from home — she hadn't told him that — with $5 worth of marijuana in her purse — she hadn't told him that either. When police came looking for her and found the marijuana, they told Schabo he was considered in possession of drugs since it was in his home — a violation of the terms of his bail.
He was charged with felony bail jumping.
Although it conjures images of offenders skipping town after posting bail, bail jumping can be charged anytime defendants violate a condition a judge places on them when they are released before trial.
Those conditions can include prohibitions on possessing drug paraphernalia, consuming alcohol, contacting a victim or going to a certain part of town or establishment, to not committing any new crimes or missing a court date.
Violating those conditions — which can be as innocuous as walking into a bar, having one beer or forgetting a court date — can lead to a misdemeanor or felony bail jumping charge. The felony can lead to six years in prison.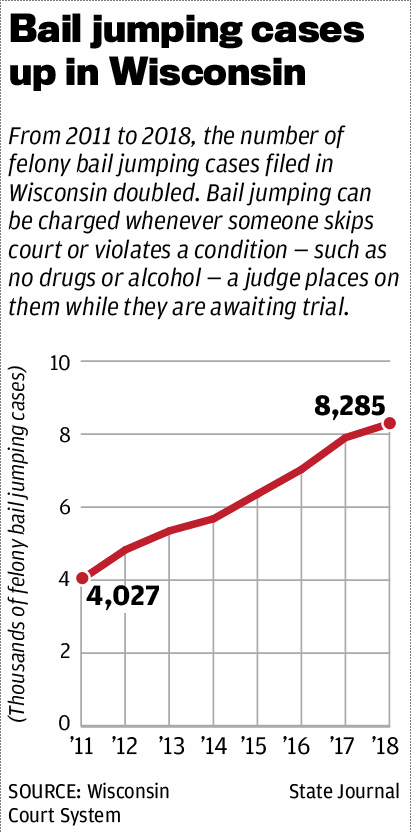 Although bail jumping is often dismissed as part of a plea deal, it is one of the most commonly charged crimes in Wisconsin, and it is becoming even more common. From 2011 to 2018, the number of felony bail jumping cases filed in Wisconsin more than doubled, from 4,027 to 8,285.
The state public defender's office and some lawmakers see the prevalence of bail-jumping as a problem that needs fixing. They say it can be used to criminalize minor mistakes, unduly pressure people to plead guilty to other crimes and entangle them further in the criminal justice system.
When Schabo went to his preliminary hearing he was initially confident he could get the charges dropped. But the prosecutor refused and said if Schabo didn't plead guilty he would push the judge to give him five years in prison for the bail jumping.
Schabo pleaded guilty to possession with intent to deliver for the marijuana, and the prosecutor dropped the charge for the mushrooms.
Schabo didn't have to spend time in prison. But he later turned to dealing drugs and struggled with various drug addictions, including heroin, and three more felony charges followed.
He said he takes responsibility for his actions and regrets that his choices hurt people he cares about. But Schabo said if it weren't for the bail jumping charge, he might not have gotten caught up in the system.
"I mean, nobody can prophesize or second-guess what their life would have been like, but who knows," Schabo said. "Maybe I wouldn't have gone down that path."
Proposed change
Schabo now has a steady job working for state Rep. David Crowley, D-Milwaukee, after his parents helped push him to get clean and get a degree from UW-Madison. He's also the father of 4-year-old twins.
But, Schabo wonders, what if he didn't have family members who supported him? What if he had been black?
"I was given the benefit of the doubt because of the color of my skin," said Schabo, who is white. "When people who have less economic mobility, or are people of color, get put in situations where bail jumping gets brought up, they feel even higher pressure to plead to something ... knowing full well how the criminal justice system interacts with them on a day-to-day basis."
Prompted by Schabo's story and others who have had similar experiences, Crowley and Sen. LaTonya Johnson, D-Milwaukee, are proposing several changes to Wisconsin's bail-jumping laws, including:
Make all bail jumping charges misdemeanors instead of felonies. (Under current law, if someone has a pending misdemeanor case, a bail jumping charge is also charged as a misdemeanor; but if the underlying case is a felony, the bail jumping is considered a felony.)
Shorten the maximum sentence for misdemeanor bail jumping from nine months to 90 days.
Charge bail jumping only if someone intentionally skips court or violates a "protective condition" of bail, such as an order to stay away from a certain area or not contact victims and witnesses. Minor rule violations would no longer be considered bail jumping.
The bill also prohibits prosecutors from stacking up multiple bail jumping charges in one case if a person commits more than one violation. Under the bill, bail jumping could only be charged once per underlying charge.
"What sane person will go to trial if they are facing three counts of bail jumping charges — an additional 18 possible years in prison — if they are also offered the opportunity to plead guilty to the original charge in exchange for those charges being dropped?" Crowley said.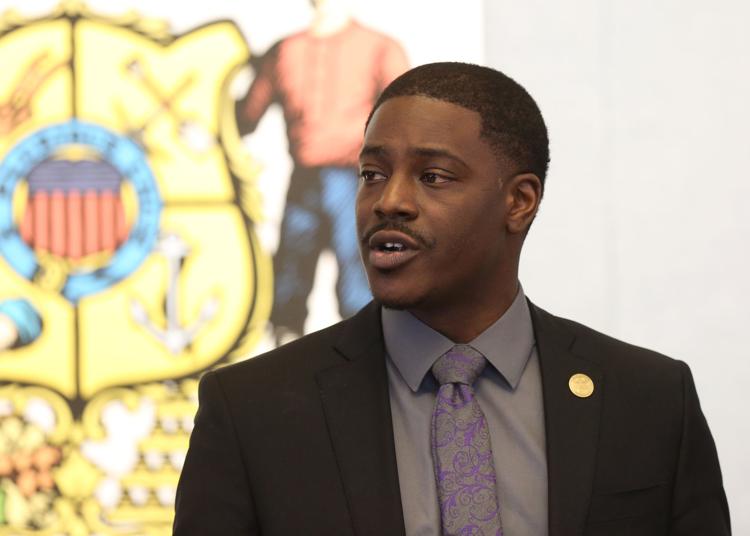 The State Public Defender's Office said the bill would make the punishment for bail jumping better fit the offense.
Randy Kraft, a former spokesman for the Public Defender's Office who retired in December, said there should be a penalty if someone skips court or contacts a victim, but it doesn't need to be a six-year felony. "A misdemeanor still carries significant consequences," he said.
Dane County District Attorney Ismael Ozanne declined to comment on the legislation but said, "I don't see making blanket changes as always being the best."
The bill has garnered support from several Democrats and one Republican, Rep. Shae Sortwell, R-Two Rivers.
Assembly Speaker Robin Vos, R-Rochester, is against decreasing penalties for bail jumping, spokeswoman Kit Beyer said.
On Tuesday, Vos joined fellow Republicans in passing a bill that goes in the opposite direction: It would prohibit judges from releasing defendants without cash bail if they are facing a bail jumping charge. All Democrats voted against the measure, which still needs Senate approval.
'Automatic felony'
Sortwell said he was frustrated with how bail jumping was used against a friend he met in the Army.
The man was struggling with a heroin addiction and got caught with the drug, leading to a felony charge for possession with intent to distribute, Sortwell said. One of the man's bail conditions was to not use drugs. While he was waiting for court, he overdosed.
"The police came, and they saved his life. But then he got arrested again for violating the terms of his bail — bail jumping," Sortwell said. "That is an automatic felony."
Sortwell said his friend's underlying charge was dropped to a misdemeanor, but he became a convicted felon because the prosecutor pursued the bail jumping related to his overdose.
"If you're not convicted of the underlying felony, then how is it legitimate?" Sortwell said.
Pleas under duress
When bail jumping gets thrown into the mix, public defenders can lose negotiating power in plea deals, said Tracey Lencioni, a public defender in Madison. That's in part because it's so easy to prove.
According to a 2018 analysis published in the Wisconsin Law Review, 73% of bail jumping charges in 2016 were dismissed, while defendants pleaded guilty to many other charges. Its review of more than 1.6 million Wisconsin cases from 2000 to 2016 found that "the purpose for charging bail jumping may be to create leverage against defendants to force them to plead to their original charge."
Lencioni has seen cases where defendants take a plea deal to get rid of bail jumping charges or abandon plans to negotiate a felony down to a misdemeanor. That puts defendants under extra stress, which is even more problematic when the person is innocent, she said.
Said Kraft: "The presumption of innocence is lost in this."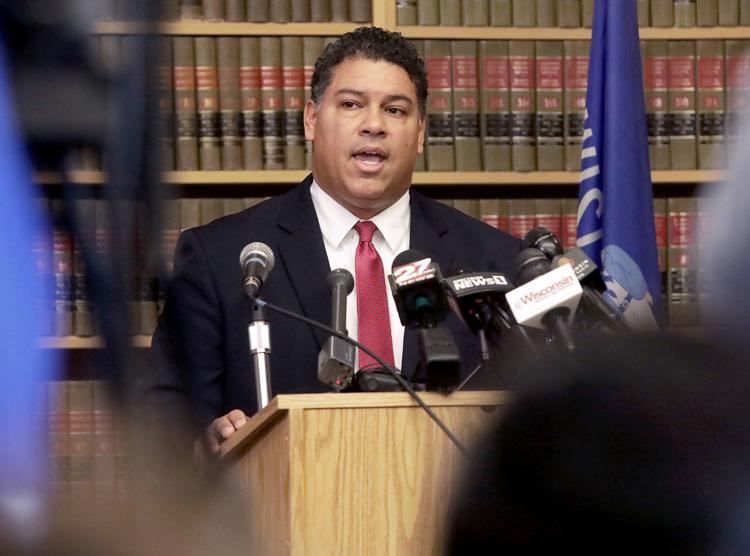 Ozanne acknowledged that bail jumping can be a factor in plea deals but said that's because prosecutors need to evaluate the totality of a person's actions when coming to a deal. Piling on charges to get a plea would be "not appropriate," he said.
Asked why the prevalence of bail jumping has doubled, Ozanne said it could be because Dane County has been trying to decrease its use of cash bail so poor defendants who can't come up with the money don't have to stay locked up.
That creates more opportunities for defendants to violate the terms of their bail while they're waiting for court hearings, Ozanne said.
Across the country, poor defendants can spend days, weeks — even years — behind bars awaiting trial, an approach that judges increasingly find is unconstitutional.
Tough on crime?
Current bail jumping laws allow judges to "criminalize what would otherwise be lawful conduct," Lencioni said.
She recalled one case in which a young man was charged with a felony for operating a vehicle without the owner's consent. One of his bail conditions was needing written permission to drive someone else's car. Later, he drove a friend's car with verbal permission, not written, and was charged with felony bail jumping.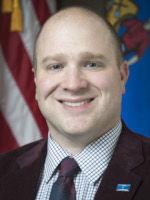 As a Republican, Sortwell said he wants to be tougher on some crimes, but only those that actually hurt people. Most of the time, he said, bail jumping doesn't fall into that category.
Sometimes the rules defendants have to follow aren't even connected to the crime itself, Lencioni said, such as judges issuing a blanket condition on all defendants not to consume alcohol.
Dane County Court Commissioner Jason Hanson said he tries to avoid imposing bail conditions that would be too burdensome, such as banning someone who relies on public transit from using the bus system.
One common condition Hanson orders is barring alleged domestic abusers from having contact with victims. Another frequent condition is ordering alleged thieves to stay out of pawn shops. Drunken drivers are usually told not to consume alcohol, while those charged with committing a violent crime may not possess a weapon.
"We try to tailor the condition to the needs of that particular case or offender," Hanson said. "So if I'm hearing a specific restriction on drugs or alcohol, for example, I'd want to hear a reason for it."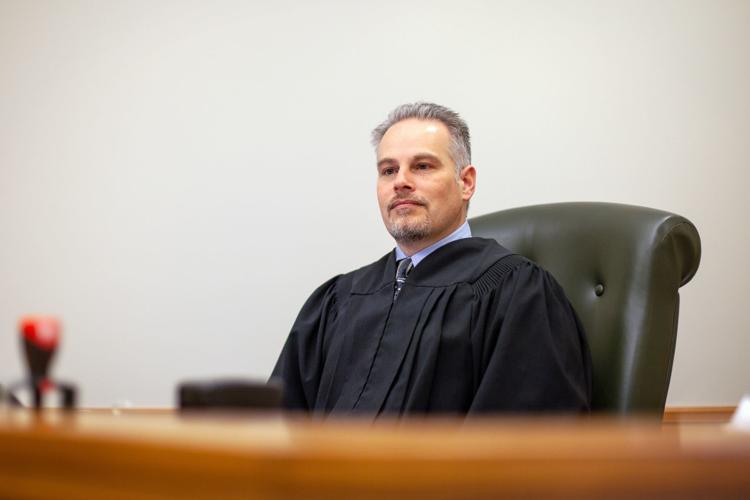 Some conditions must be ordered in all cases, Hanson said, including that defendants show up to court, not commit new crimes, not intimidate witnesses or victims and give the court written notice if they change their phone number or address.
Hanson declined to comment on Crowley's bill, but said if the measure were implemented, court commissioners and judges would still be able to enforce rule violations by increasing or revoking a person's bail.
Moving the needle
The bill has been introduced and referred to the Assembly Criminal Justice and Public Safety committee.
Crowley said it's a small but important step Wisconsin can take to "move the needle" forward on criminal justice reform.
"We can't continue to lock people up for months at a time for a rule that has absolutely nothing to do with the crime," Crowley said.
But Sortwell said he "would be surprised" to see the bill gain traction because he doesn't think his Republican colleagues will support it. He said it's "a bridge too far" for most of them, who think the better position is to be tough on all crime.
"I hope to see it go somewhere," Sortwell said. "But even if it doesn't, we'll keep pushing. Criminal justice reform is a long time coming."
[Editor's note: This story has been updated to correct a reference to Timothy Schabo's children. They are twins, a boy and a girl.]