CHIPPEWA FALLS — Chippewa County highway supervisor Brian Kelley — whose daughter, 9-year-old Jayna, died in a crash that killed four people who were picking up debris along a road Nov. 3 in Lake Hallie — testified on a bill in Madison this week that would give new protections to roadside cleanup workers.
State law already allows for doubling the maximum fine or forfeiture for speeding or driving recklessly in a work zone when construction workers are present. The proposed legislation would be expanded to include "roadside cleanup or maintenance work, including the collection of litter."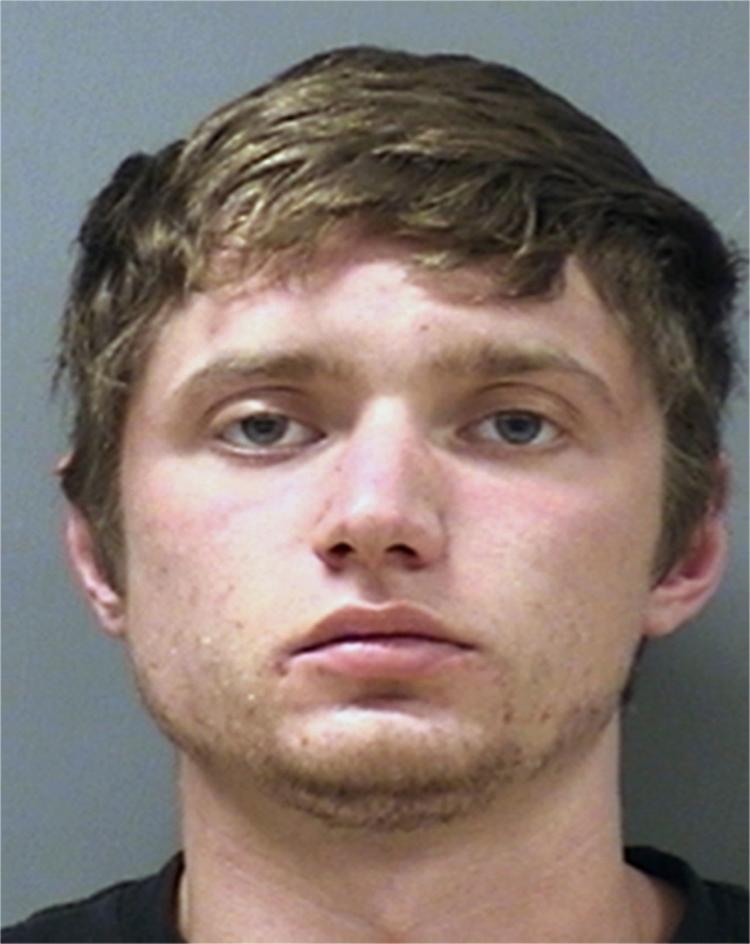 "I remember thinking after the crash that it had to be a distracted driver or impaired driver as this has always been my biggest fear regarding the safety of my family and employees," Kelley said in his written statement to the Committee on Transportation. "Distracted, impaired and speeding drivers are passing us on the street and going through our work zones constantly. Assembly Bill 151 is a step in the right direction for protecting these volunteers."
Wisconsin also needs to be proactive in addressing the roots of why this crash occurred, Kelley said, noting that the driver, 22-year-old Colten Treu, was allegedly huffing from an aerosol dusting can right before the crash.
"We can do more to utilize technology to eliminate cellphone use while driving vehicles," Kelley said. "We can do more to educate young drivers on the dangers of distracted and impaired driving. We can do more to address methamphetamine and opioid abuse in our communities. We can do more to enforce the laws that exist, such as illegal use of cellphones in work zones. I never want to see another person hurt or killed doing something as selfless as picking up litter in the roadway ditches, and I fully support this measure to keep these people a little bit safer."
Kelley told the story of selecting the cleanup site on Highway P as a community service cleanup project. While he noted it was a busy road, he added that it was flat and has excellent site vision distances. A week before the cleanup, he met with all of the Girl Scouts and their parents to discuss the project, logistics and to review all of the safety protocols, including no one going onto the road or paved shoulder, heading toward traffic so they could see cars coming toward them, and that no one crossed the road without a chaperone.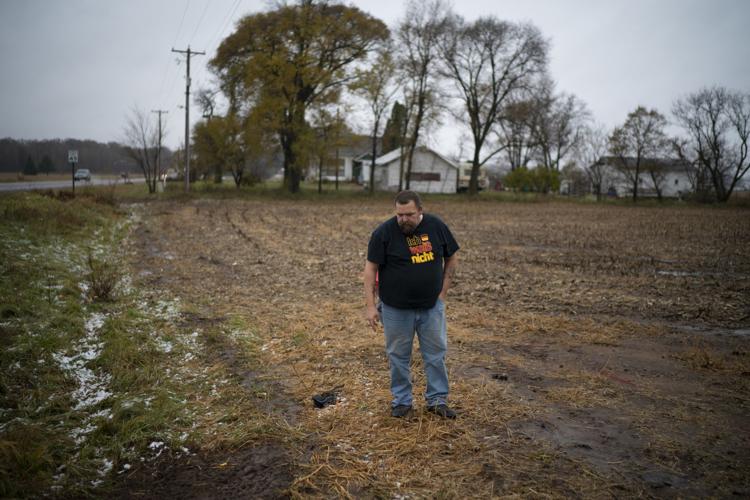 "On the morning of Nov. 3, my 9-year-old daughter, Jayna, and I headed out to set up all four of the signs for the work zone after breakfast," Kelley said. "We placed two extra signs halfway because of a busy intersection there."
Kelley said they had only about 100 yards left to go to finish the cleanup job.
"All of the volunteers were doing exactly as we discussed, and they were looking forward to going back to our house for hot cocoa and cookies soon. Many lives were forever changed in an instant at this point."
Kelley said his family has founded the Jayna Kelley Memorial Foundation "so that Jayna can help others for a very long time."
Rep. Jodi Emerson, D-Eau Claire, heard about the bill and immediately signed on as a sponsor.
"So often you feel powerless when an incident like this happens," Emerson said. "This is something that we as legislators can do to hopefully stop this from happening again. It puts the same protections on road cleanup people as road construction workers."
Emerson noted the bill has bipartisan support and she has no doubt it will gain approval.
"I think this is one of the good wins we can have," Emerson said. "It's a simple bill that will close a loophole."
Emerson said she wanted to let people know about the bill this week, as she is aware of several planned road cleanup projects in the area this weekend.
Sen. Kathy Bernier, R-Lake Hallie, is a co-sponsor of the Senate version of the bill. She met with the Kelleys on Friday about the measure.
"It's common sense that people need to take not when roadwork or roadside cleanup is being done," Bernier said. "I certainly wanted to be a part of that (legislation). I don't think this community will ever get over this tragedy. We need to be cognizant and patient as drivers."
Treu, of Chippewa Falls, was charged in Chippewa County Court with four counts of homicide by intoxicated use of a vehicle, four counts of hit and run-involving death, and one count each of hit and run causing great bodily harm, intentionally abusing hazardous materials and bail jumping. He will be in court May 24 for his arraignment. He remains incarcerated on a $250,000 cash bond. No trial dates have been set.
The criminal complaint states that Treu was driving his black Ford-150 truck when he crashed into five people, killing four of them, shortly after 11 a.m. Nov. 3. He fled the scene and hid the damaged truck in his garage. He turned himself in later that day.
In addition to Jayna, the others killed were Autum Helgeson, 10, Haylee Hickle, 10, and her mother, Sara Jo Schneider, 32. Madalyn Zwiefelhofer was injured.
Treu's passenger, John Stender, also was allegedly huffing from the aerosol can they had purchased minutes earlier. In court earlier this month, Treu's attorneys contend that Stender grabbed the wheel and turned the vehicle, causing the crash.
Stender has not been charged.
No chemicals were found in Treu's blood sample; the blood draw happened about eight hours after the crash.
Hit And Run Deaths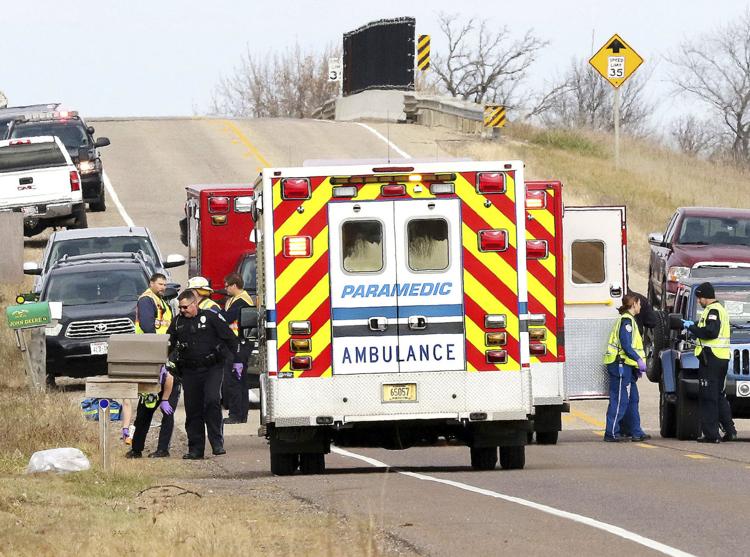 Hit And Run-Scouts Killed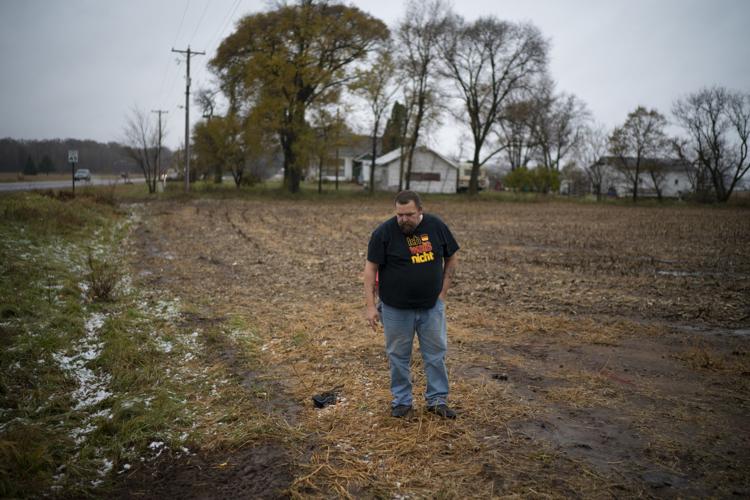 Hit And Run-Scouts Killed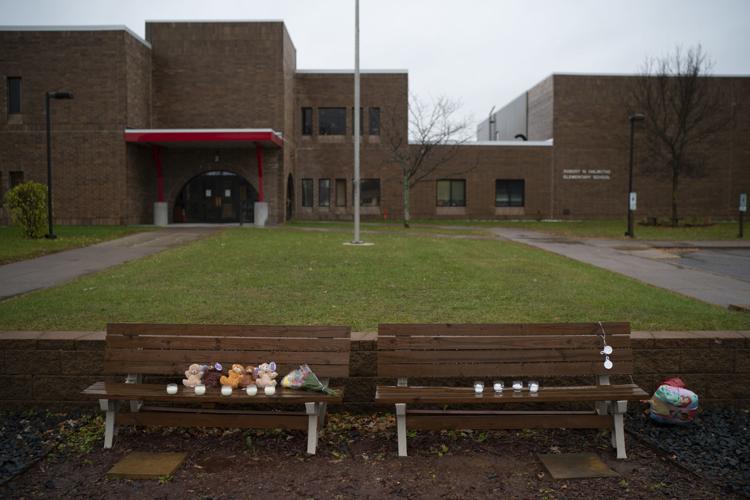 Hit And Run Scouts Killed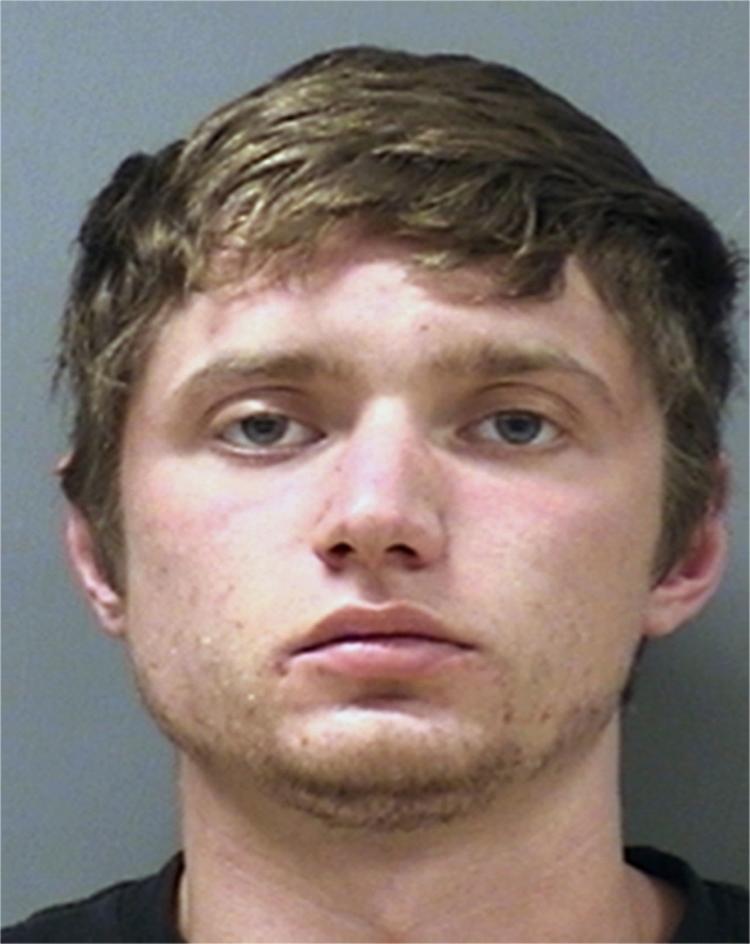 Hit And Run-Scouts Killed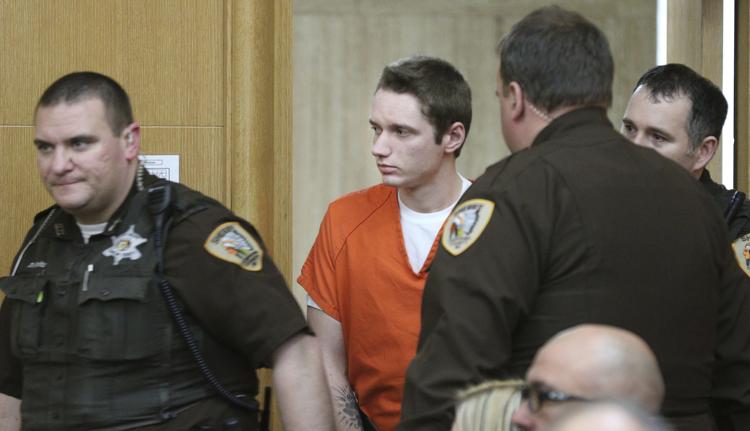 Hit And Run-Scouts Killed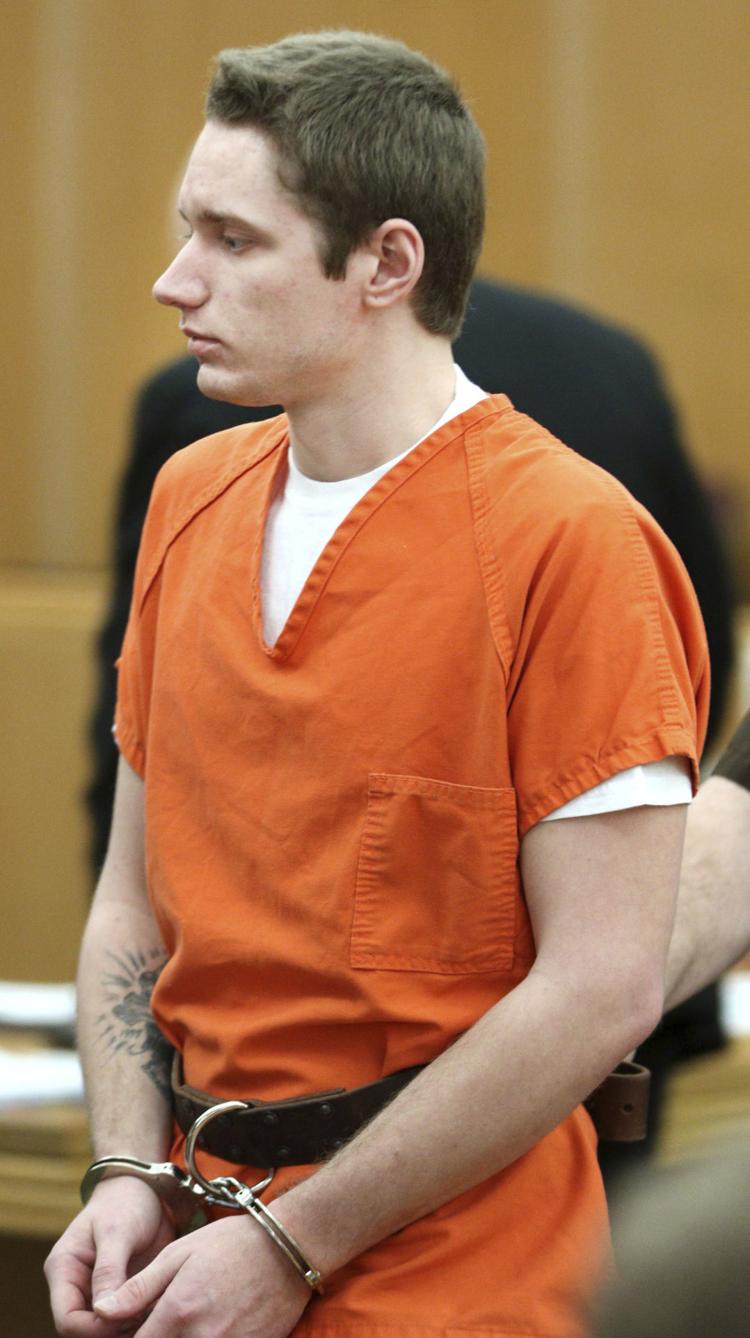 Hit And Run Scouts Killed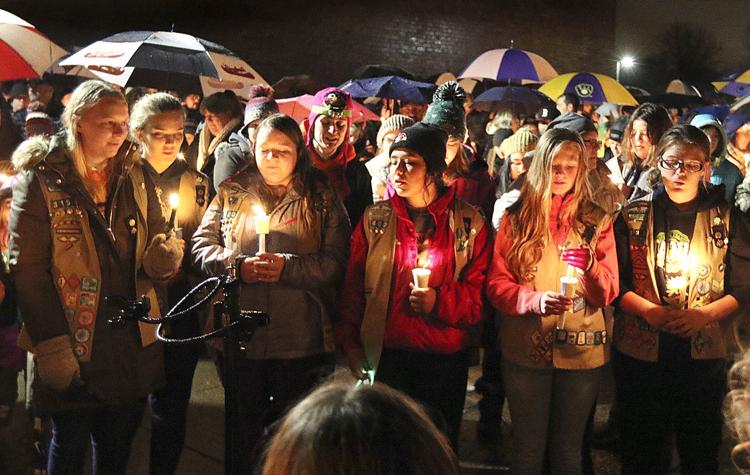 Hit And Run Scouts Killed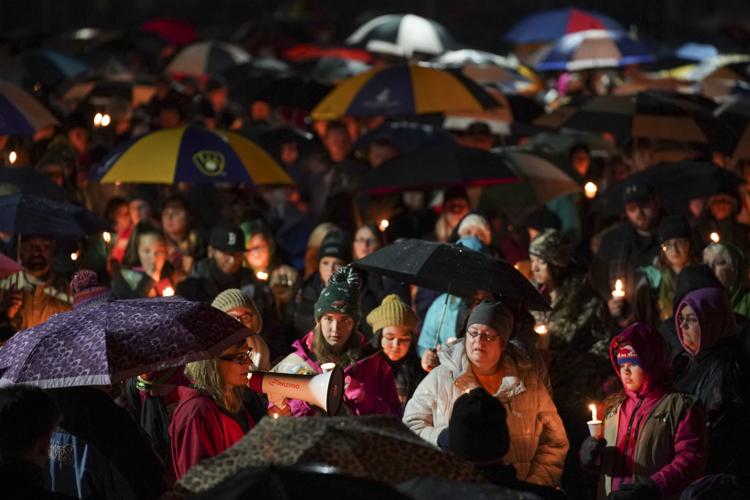 Hit And Run Scouts Killed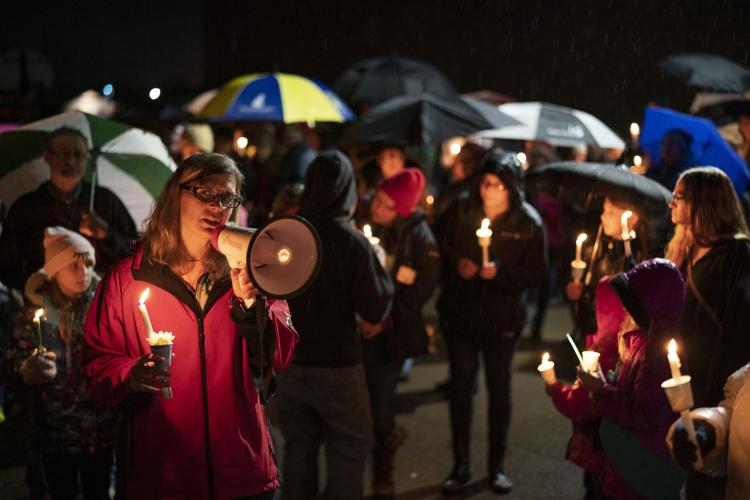 Hit And Run Scouts Killed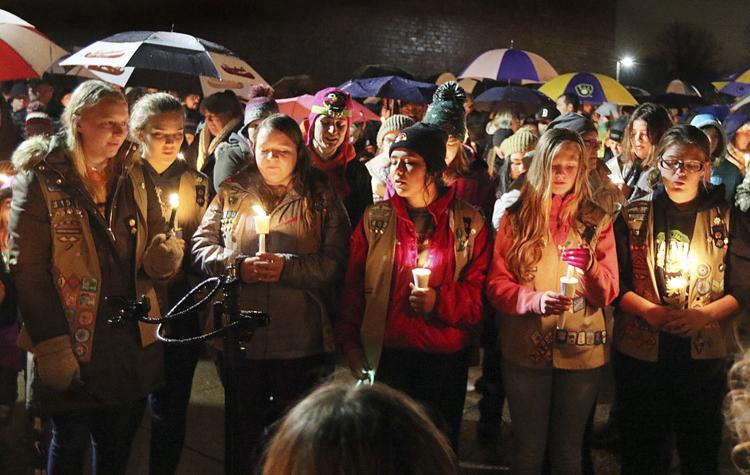 Candlelight vigil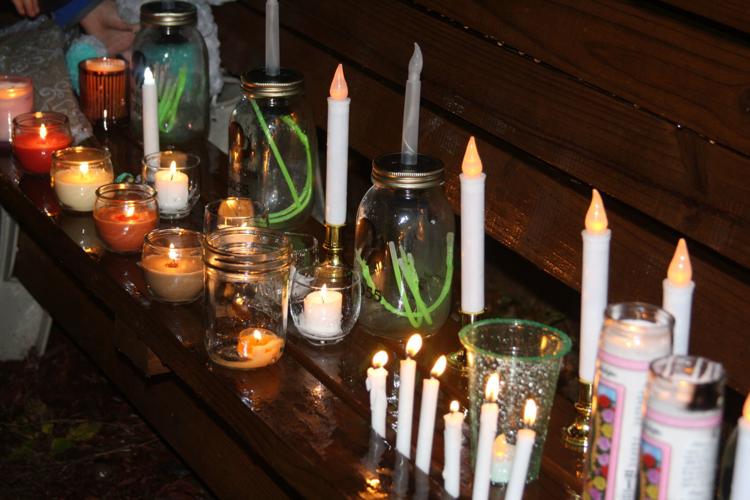 Candlelight vigil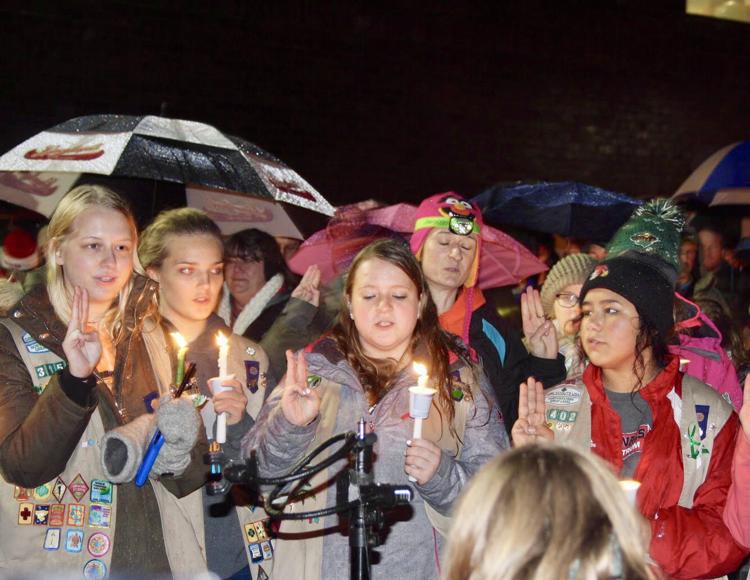 Wisconsin town mourns Girl Scout, mom killed in hit-and-run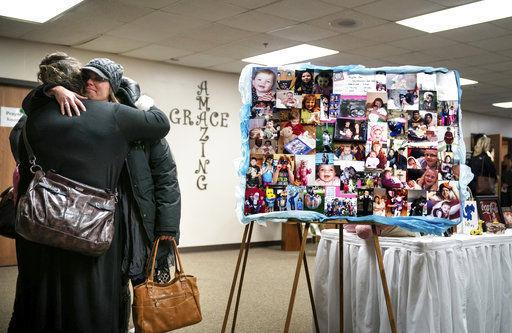 Wisconsin town mourns Girl Scout, mom killed in hit-and-run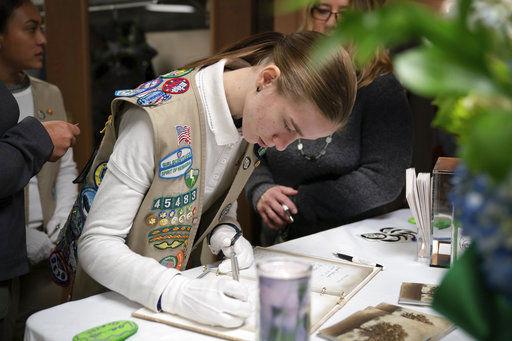 Wisconsin town mourns Girl Scout, mom killed in hit-and-run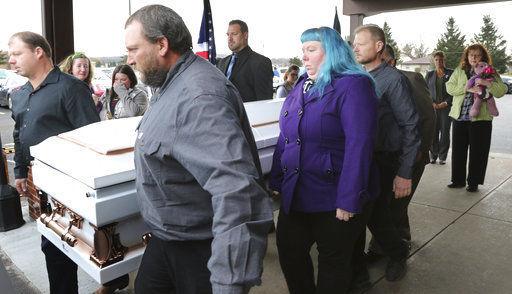 Wisconsin town mourns Girl Scout, mom killed in hit-and-run