A federal judge Thursday rejected calls to push back Wisconsin's presidential primary and spring election Tuesday, writing that while holding the election as planned is "ill-advised" during the COVID-19 pandemic, postponing it is not something he has the authority to do.
However, U.S. District Judge William Conley did push back the deadline for filing absentee ballots until April 13, nearly a week after the election, and extended the deadline to request an absentee ballot from Thursday to Friday.
In his 53-page ruling, Conley criticized the "political considerations" he said influenced the decision of state officials, including Gov. Tony Evers and the Republican leadership in the Legislature, to hold the election despite the threat to public health.
"Contrary to the view of at least a dozen other states, as well as the consensus of medical experts across the country as to the gathering of large groups of people," Conley wrote, "the state of Wisconsin appears determined to proceed with an in-person election on April 7, 2020."
But Conley said the only role of a federal district court "is to take steps that help avoid the impingement on citizens' rights to exercise their voting franchise," as protected under the Constitution and in federal law.
"That is what the court attempts to do … understanding that a consequence of these measures may be to further the public health crisis in this state," Conley wrote. "Unfortunately, that is beyond the power of this court to control."
Ruling in three separate lawsuits that were all heard together on Wednesday, Conley rejected some proposals to ease absentee voting rules but ordered others to be altered to accommodate absentee voting during the pandemic. Specifically, Conley ordered that the deadline for local clerks to receive absentee ballots be extended to 4 p.m. on April 13, from the original deadline of 8 p.m. on Election Day.
The extension was not opposed by the Wisconsin Elections Commission, which is the defendant in all three lawsuits.
Conley also extended the deadline for voters to request absentee ballots from 5 p.m. Thursday to 5 p.m. Friday. And he temporarily barred enforcement of a state law requiring absentee voters to get a witness to sign their ballot envelope so long as they provide written notice that they tried and were unsuccessful.
Although the commission said it would have no problem with setting an absentee ballot postmark date of April 7 as part of the deadline extension, Conley did not set a postmark requirement, beyond requiring that clerks receive ballots by 4 p.m. April 13.
In a meeting late Thursday, members of the WEC signaled plans to seek more information about the ruling from Conley, primarily regarding witness signatures. It also signaled that any absentee ballots dropped off or hand-delivered before the new April 13 deadline but after the April 7 election will be counted.
"We're going to need to seek some kind of clarification on that," WEC chairman Dean Knudson said.
The WEC failed to pass a motion to appeal the ruling in a 3-3 vote.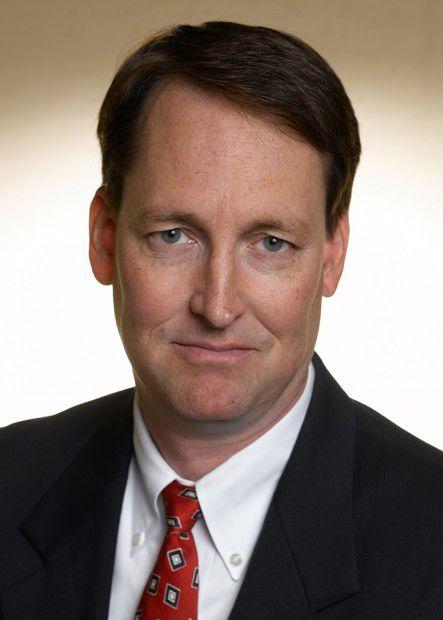 The pandemic, Conley wrote, has caused a crush of voters to seek absentee ballots, overwhelming local election clerks and forcing the Elections Commission to improvise measures to protect the safety of poll workers from the quickly spreading virus. Despite their efforts, Wisconsin is likely to see a shortfall in the number of poll workers and risk exposing them and voters to the virus, he wrote.
Several groups of voters, including unions and groups representing minorities, along with the Democratic Party, had asked Conley to postpone the election, while other groups asked the judge to ease the witness signature requirement for some absentee voters, extend deadlines for absentee voting and waive a requirement that people upload a digital copy of their photo ID to request a ballot. Conley denied the voter ID waiver.
Republicans intervened to oppose the lawsuits. The GOP-led state Legislature also attempted to intervene, but Conley denied the motion, saying lawmakers' interests were already being represented by the Republican National Committee and the Republican Party of Wisconsin.
Andrew Hitt, chairman of the Republican Party of Wisconsin, said Conley's decision to push back the date by which absentee ballots must be received "effectively changes the date of the election."
"Such a substantial decision normally left to our elected officials requires the review of the Seventh Circuit Court of Appeals," Hitt said in a statement. "We hope the appeals court defers to the Wisconsin legislative and executive branches and stays the district court's decision."
Conley denied the Republicans' request to stay his ruling while they seek an appeal. Republicans filed an emergency notice of appeal late Thursday.
"In the absence of the Legislature doing its part to ensure a fair and safe election, I appreciate that the court chose to implement some of the common-sense solutions that I've been advocating for," Evers said in a statement. "It's great news that Wisconsinites will have more time to request and submit a ballot and that clerks will have more time to count ballots. I continue to encourage every Wisconsinite to request their absentee ballot and vote safely from home."
More than 1 million people have requested absentee ballots, more than any absentee ballots cast in a previous election. It's also more than the total votes cast in two of the last four spring elections.
Evers: Date still on
Despite issuing a "safer at home" order March 24, which directed state residents to remain at home and ordered the closure of nonessential businesses and public places, Evers has said he does not intend to stop in-person absentee voting in advance of the election or voting at polls on Tuesday.
Evers said he will tap the Wisconsin Army National Guard to help as poll workers after most municipalities reported huge staffing shortages — some by up to half of the needed number of poll workers — in response to the pandemic, though he admitted their numbers likely won't satisfy the need.
While forging ahead with a vote Tuesday will create "unprecedented burdens" for voters, poll workers, clerks and others, Conley wrote, prior opinions by federal courts, including the U.S. Supreme Court, weigh against stepping in.
"As much as the court would prefer that the Wisconsin Legislature and governor consider the public health ahead of political considerations, that does not appear to be in the cards," Conley wrote. "Nor is it appropriate for a federal district court to act as the state's chief health official by taking that step for them."
Asked if the state's chief health official, Department of Health Services Secretary Andrea Palm, had any response to what was effectively a plea by the judge to do what he said he could not, Evers spokeswoman Melissa Baldauff said neither the governor nor the secretary "have the unilateral authority to move the election."
"The judge does not provide any basis or authority for the governor or Secretary Palm to issue such an order. Instead, it is commentary on what he views his limited role to be," Baldauff said. "The bottom line is that there is only one entity that has the clear, undisputed authority to change the law: the Legislature."
Options limited
On March 16, Ohio's director of health ordered that state's presidential primary polling places closed hours before they were to open after similar efforts to delay the election in court were rejected by a state judge. An almost exclusively mail-in primary has now been set for April 28.
Unlike Ohio, however, Wisconsin's election also features a race for state Supreme Court and hundreds of local races. Many local officials' terms end in mid-April and delaying the election would leave those offices vacant, the governor has said.
The election can still be postponed, but it would be difficult.
The Senate and Assembly would both need to quickly pass a bill in extraordinary or special session and the governor would need to sign it. But that would be tough. Republicans, who control nearly two-thirds of the Assembly and more than half of the Senate, oppose moving the election and say an all mail-in election would be nearly impossible to conduct.
Evers has called for the Legislature to approve sending an absentee ballot to every registered voter in the state but has stopped short of calling for an election delay. He may be able to use his broad emergency powers to delay the election on his own but could easily face a lawsuit in federal or state court challenging such a move.
A Marquette Law School Poll released Wednesday found 51% of Wisconsinites support postponing the election, while 44% support keeping it on the scheduled date.
State Journal reporters Mitchell Schmidt and Riley Vetterkind contributed to this report.
[Editor's note: This story has been updated to reflect a correction. An earlier version incorrectly rendered a paraphrase of a portion of Conley's decision as a direct quote.]
Concerned about COVID-19?
Sign up now to get the most recent coronavirus headlines and other important local and national news sent to your email inbox daily.