A 7-year-old girl kneels at her bedside, puts her hands together and prays for God to put an end to shootings, killings and other violence plaguing the streets of Chicago in 2016.
"I just want to go outside and play, like a 7-year-old is supposed to do," she says in the video. "I don't want to die."
Four years later that girl, Anisa Scott, was killed by gun violence in her hometown of Madison.
Rafael Ragland, a local filmmaker and father of Anisa's 5-year-old half-sister Anija Ragland, said in an interview Sunday he filmed the video with then 7-year-old Anisa after she had just come back from a trip to Chicago with her mother, Ashley Rios, and heard about all of the violence there, including the fatal shooting of a 7-year-old boy.
Ragland said Anisa "believed God could fix it" and wanted to pray, so he set up a camera in her bedroom and she took it from there. When he first posted the video in 2016, he said it got some 800 views. He shared it again this week after Anisa was struck by gunfire Tuesday and said it now has some 30,000 views.
Anisa was in a car with someone known to her family on East Washington Avenue near Lexington Avenue Tuesday morning when a shooter fired into the car. Police believe the driver of the car with Anisa in it was targeted, but Anisa was shot in the head. Two male suspects have been arrested so far as the investigation continues.
She was in critical condition Wednesday when her family announced at a news conference she would be taken off life support the next day at 11:11 a.m. because she was shot on Aug. 11 and was 11 years old.
"I'm so confused honestly because the same thing she was praying about, praying that it doesn't happen to her, then it turns around and happens to her," Ragland said. "It just devastates me."
Ragland, who has joint custody of his daughter with Rios, said Anisa meant everything to Anija. He said whenever Anija is with him, she would ask him to call Anisa when she woke up, before she went to sleep and throughout the day.
"At night she just cries now and wants to talk to Anisa," he said. "It's been so hard to get her to understand."
Ragland said he hopes what happened to Anisa is "God's way of fixing it" and people hear Anisa's prayer now and "put the guns down."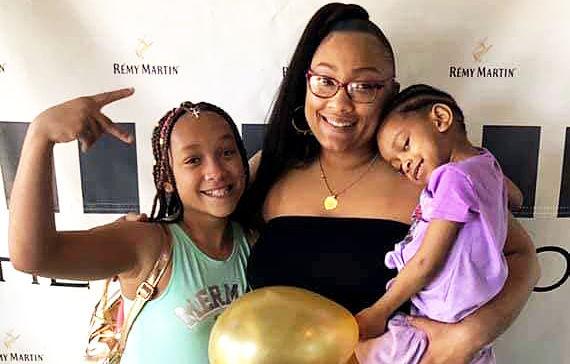 Unity march
On Saturday, the Boys & Girls Club of Dane County along with other local organizers are organizing a "Celebration of Life" in memory of Anisa, who died Thursday after her family took her off life support.
The celebration will include a "unity march" from the Capitol building to Breese Stevens Field, where Anisa's funeral will be held and livestreamed. Michael Johnson, president and CEO of the Boys & Girls Club of Dane County, said Breese Stevens Field and The Sylvee offered to donate space and equipment to help with the funeral and livestream.
"This is about everyone coming together to honor Anisa," Johnson said.
The march will start at Pickney Street and East Washington Avenue at 11 a.m. and feature some of Anisa's favorite things. A lover of monster trucks, motorbikes, the color red and more, Anisa's "last ride" will be in a red, lowrider monster truck that will carry her coffin during the march.
Along with the red monster truck, several motorcycles and Anisa's own bike that her father built her will take part in the march.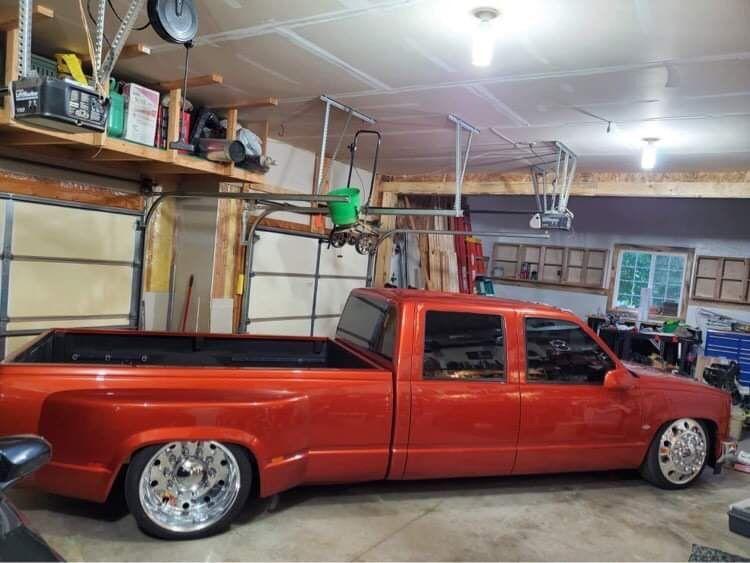 Donations arrive
Johnson said the $10,000 donated by Amy Arenz, CEO of the Madison-based human resources consulting firm Concero, went a long way in covering the funeral expenses.
A Facebook fundraiser for Anisa's family that ended Saturday raised almost $80,000 in a matter of days. Johnson said those who are still interested in helping out can donate to the Boys & Girls Club of Dane County, c/o Ashley Rios family, to build a child care fund for Anisa's little sister, Anija. Rios works in the health care field, but is taking time off to be with her family.
Rios said "everyone is welcome" to attend the celebration and hopes to see crowds showing up for Anisa. She said although the hour-long funeral service is going to be for a select few family and friends, everyone who isn't inside the field will still be able to watch on screens outside through the livestream.
The family will hold a public viewing immediately after the funeral at Breese Stevens Field, where people can walk in and pay their respects. Although it will be outdoors, everyone is asked to wear a face mask.
Plea for peace
Johnson said the family would like to "see unity among our people," and they thank the Madison Police Department for their hard work and the community for showing "collective courage" during this time.
"We all really want to make this celebration a heaven-on-earth type of event that her family and friends will never forget," Johnson said.
Lorene Gomez, Rios' mother and one of Anisa's grandmothers, said she hopes the celebration is "peaceful, wonderful and stands for something positive" like putting an end to gun violence.
"Anisa was a warm, kind little girl," Gomez said. "She stood for everything positive. I'm hoping her service will be the start of something new, that it will touch enough hearts to make change."
Photos: Death of Anisa Scott, 11, is stark reflection of gun violence in Madison
Photos: Death of Anisa Scott, 11, is stark reflection of gun violence in Madison
Anisa Scott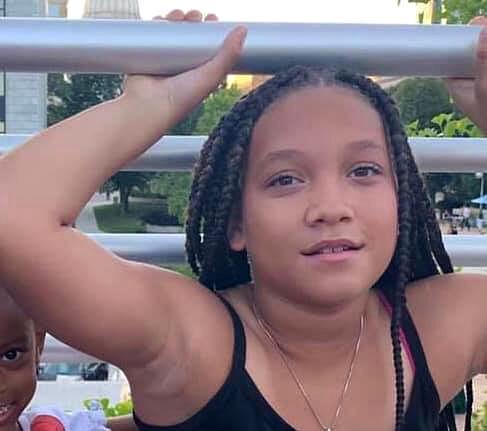 Mourners gather in park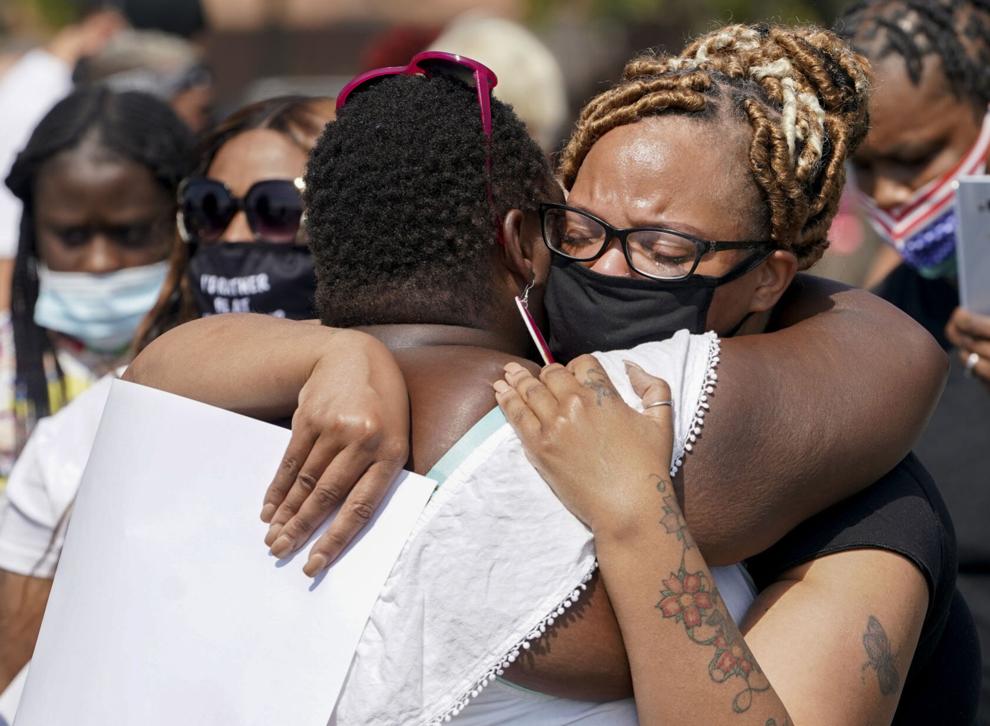 Mourners gather in park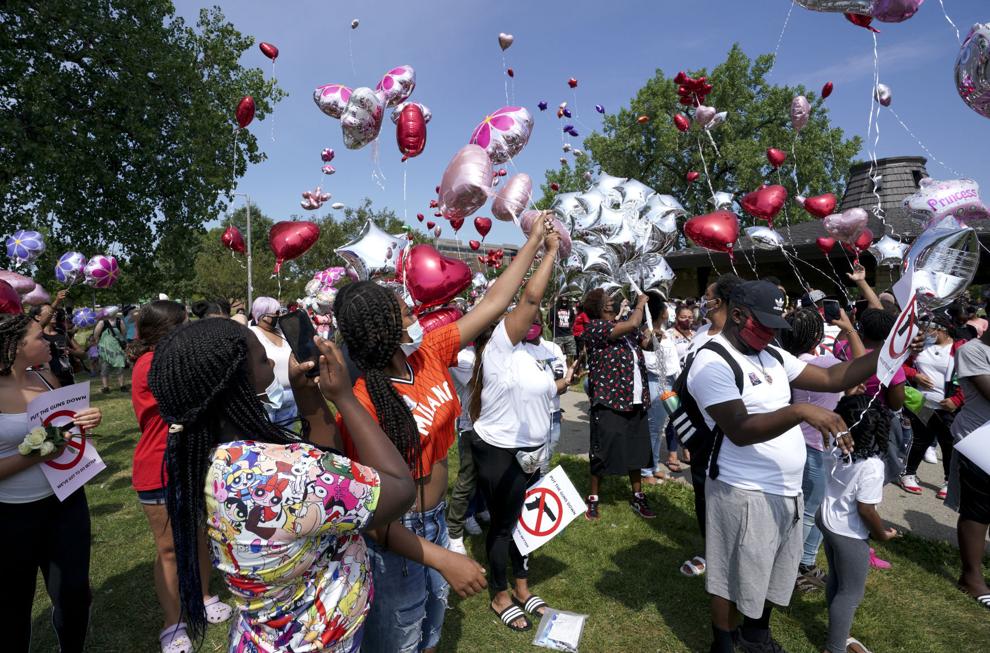 Mourners gather in park
Mourners gather in park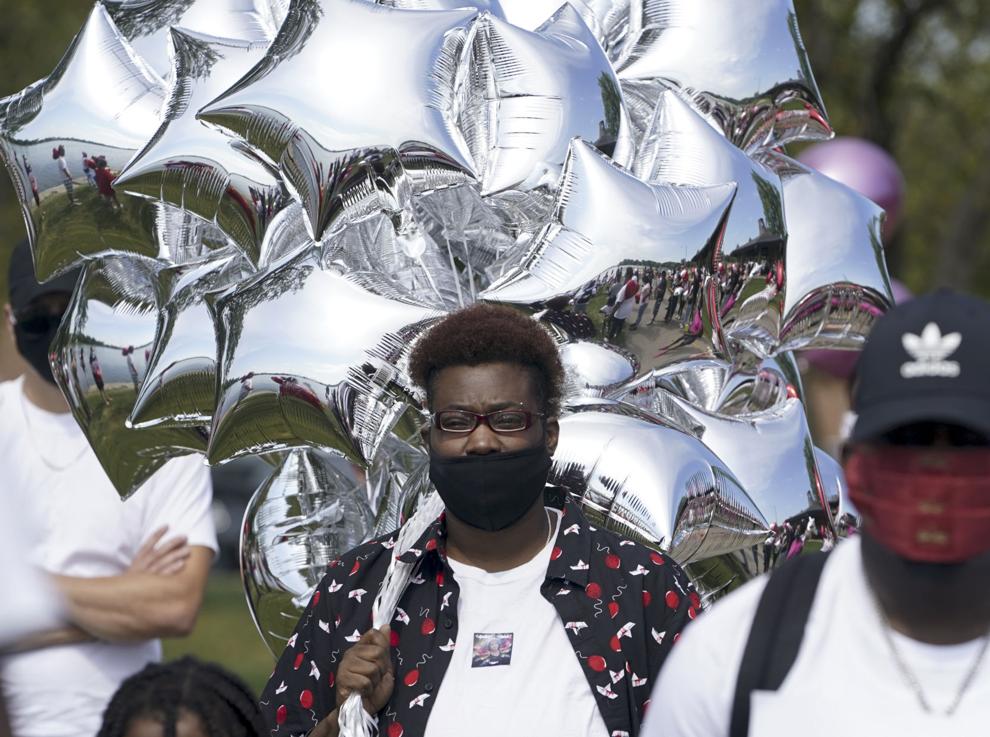 Mourners gather at park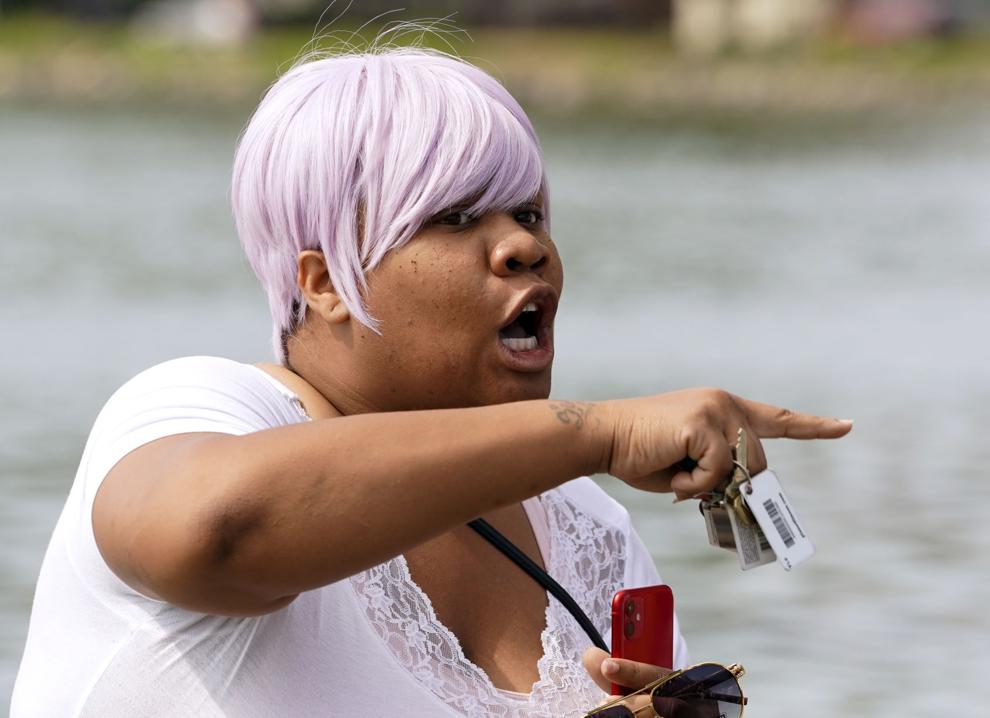 Mourners gather at park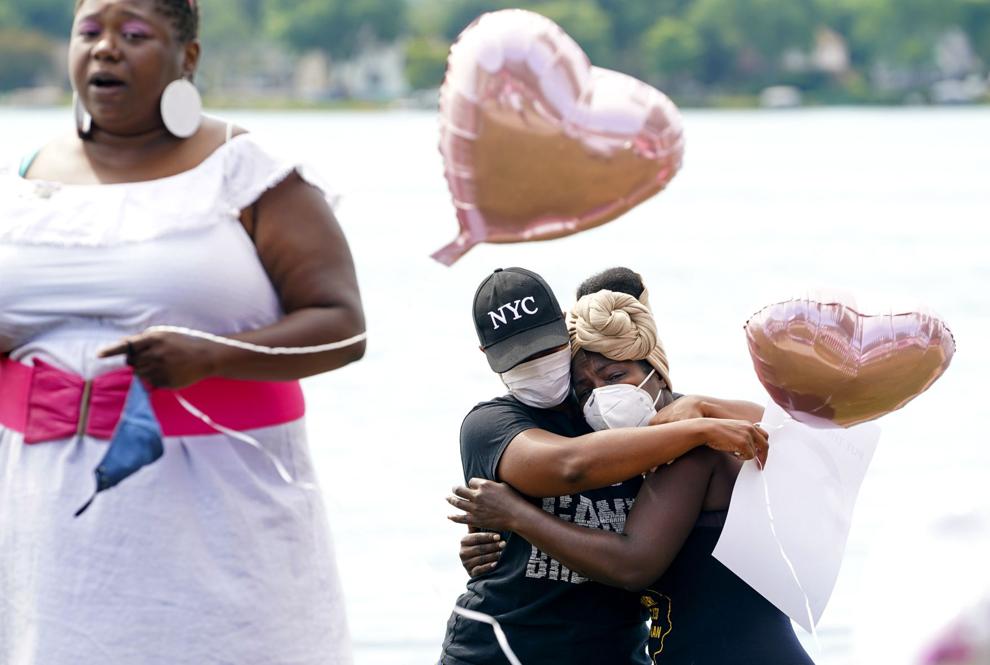 Anisa Scott's mother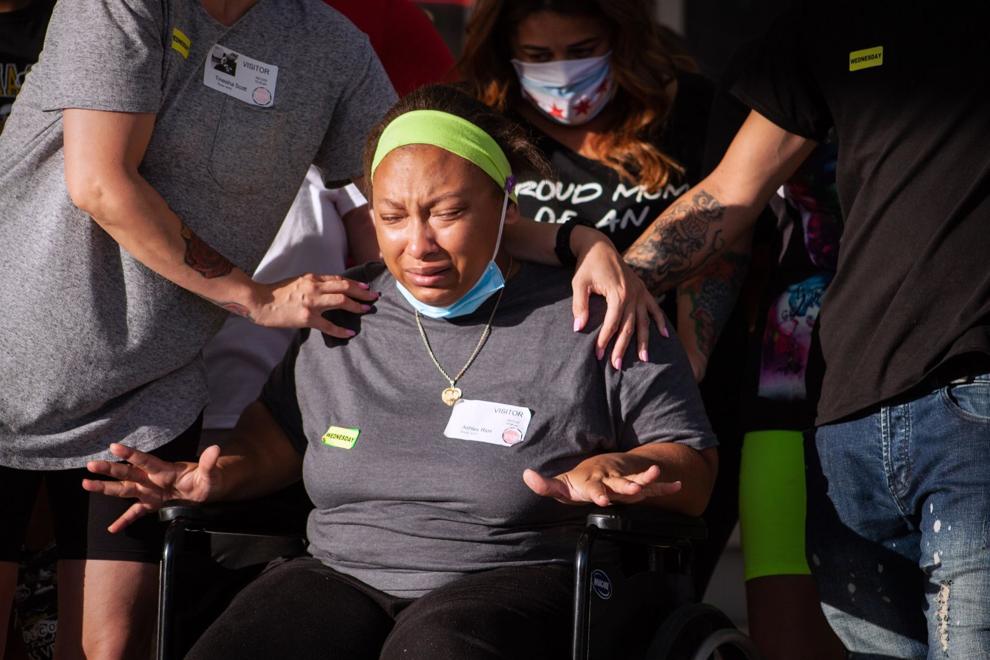 Anisa Scott's father
Anisa Scott's grandmother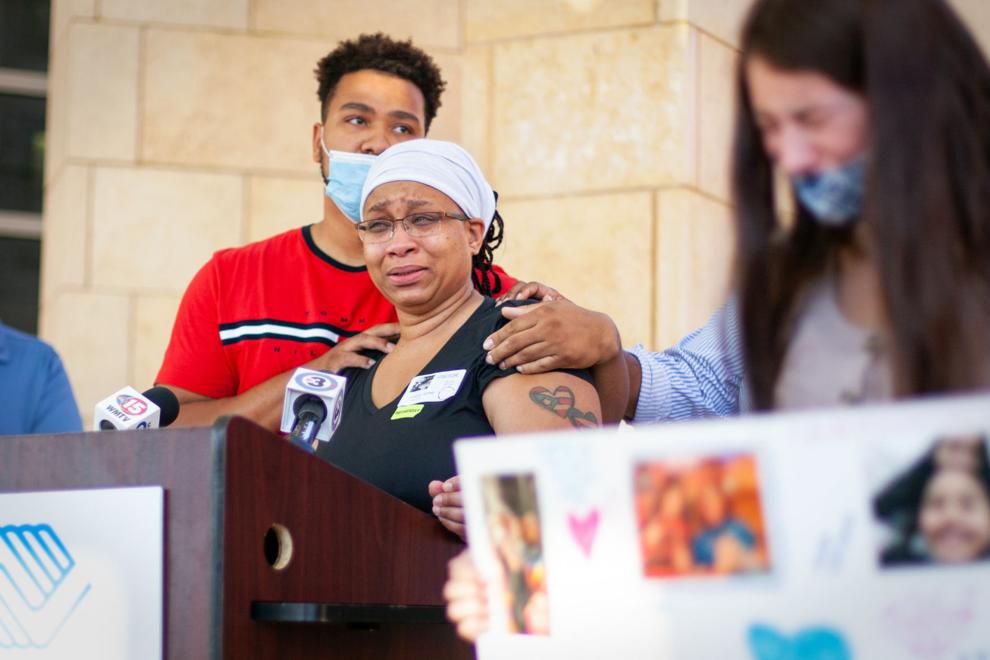 Anisa Scott's friends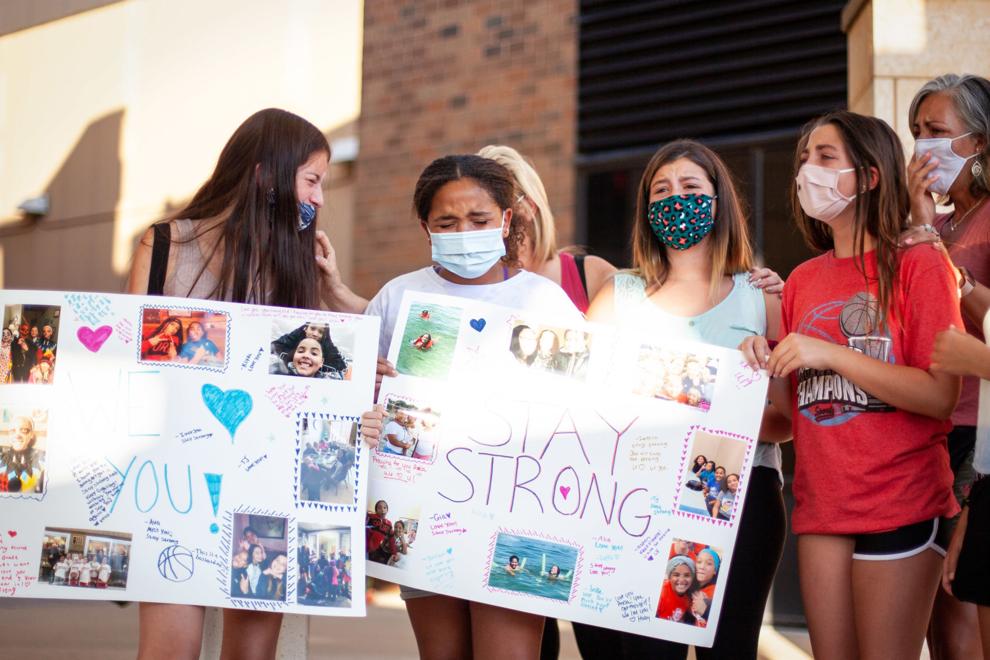 Shooting victim Anisa Scott, 11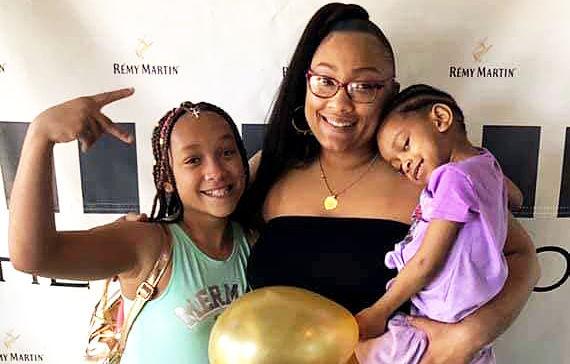 Mayor addresses girl's shooting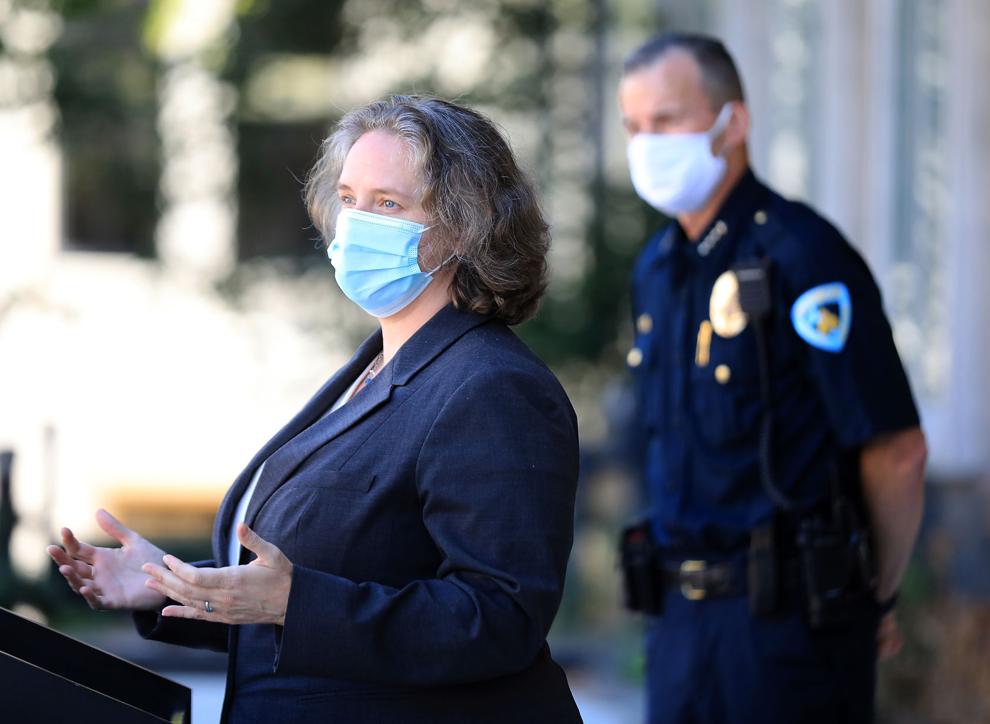 Police chief discusses shooting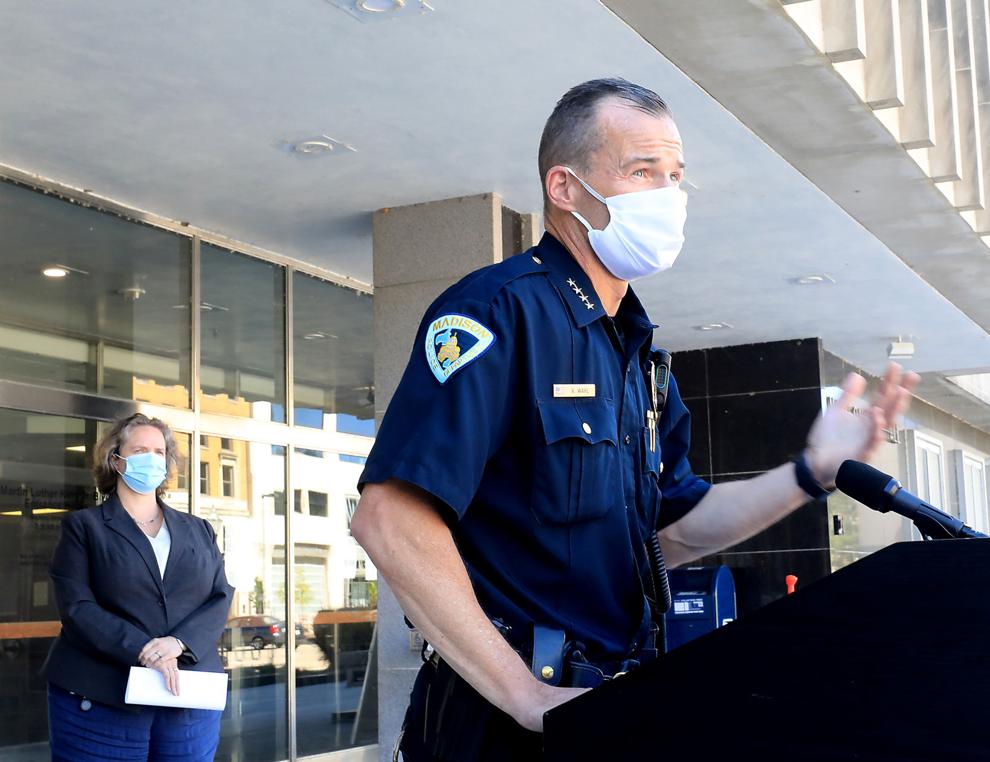 Madison shooting